By U. S. Representative Martha Roby (R-AL2)
For about four years now, the Professional Left in Washington has been engaged in a desperate campaign to convince the American people that conservatives are engaged in a "War on Women."  You've probably seen the political ads or heard the rhetoric from television commentators. Their goal is to label anyone who is pro-life and believes taxpayer money shouldn't be spent funding abortions is "anti-woman."
Well, I'm a pro-life conservative, and I'm a woman. But, I haven't declared war on myself.
Honestly, I find this whole line of attack pretty insulting on a few levels. First, they assume that reproductive issues are the only ones that matter to women. That is obviously not true. I care about issues that all Americans – men and women – care about: our economy and job growth, affordable food and energy, health care policy that makes sense. Actually, as a mom who buys the groceries, puts gas in the car, and takes kids to the doctor, I see the real-life impact of these policies.
But, this tactic is also offensive because there really is a "War on Women" going on today, but it isn't a political one. It is a real war raged in countries like Afghanistan and Pakistan and others where women and girls have been subjugated to brutal oppression for generations.
Amber Barno, who served as a combat helicopter pilot in Afghanistan and Iraq, makes this very point in a thoughtful piece published in The Federalist this week (http://thefederalist.com/2014/10/16/malala-is-what-the-real-war-on-women-looks-like/#.VD_w94-PXp8.twitter). She details the acute instances over the last several months of women being sexually exploited and even enslaved in Iraq and Syria by the unrelenting terrorist group, ISIS. Over the years, we've heard too many stories of women being persecuted for simply trying to attain an education, with the most recent being the Nigerian girls abducted by Boko Haram.
Just last week, 17-year-old Malala Yousafzai was awarded the Nobel Peace Prize. You may recall Malala was shot in the face by Taliban militants for promoting education rights for girls in Pakistan. She survived and has persevered in her pursuit of education rights for girls despite threats that she and other Pakistani women face daily
I hope Malala winning the prestigious Nobel Peace Prize is a reminder to all of us about what the real "War on Women" is, and what it is not. Instead of playing political games with such loaded terms, we should find ways to help truly oppressed women and girls across the globe.
Martha Roby represents Alabama's 2nd Congressional District. She is currently serving her second term. 
Print this piece
Opinion | COVID-19 has changed our state's industry and workforce landscape, our goal remains the same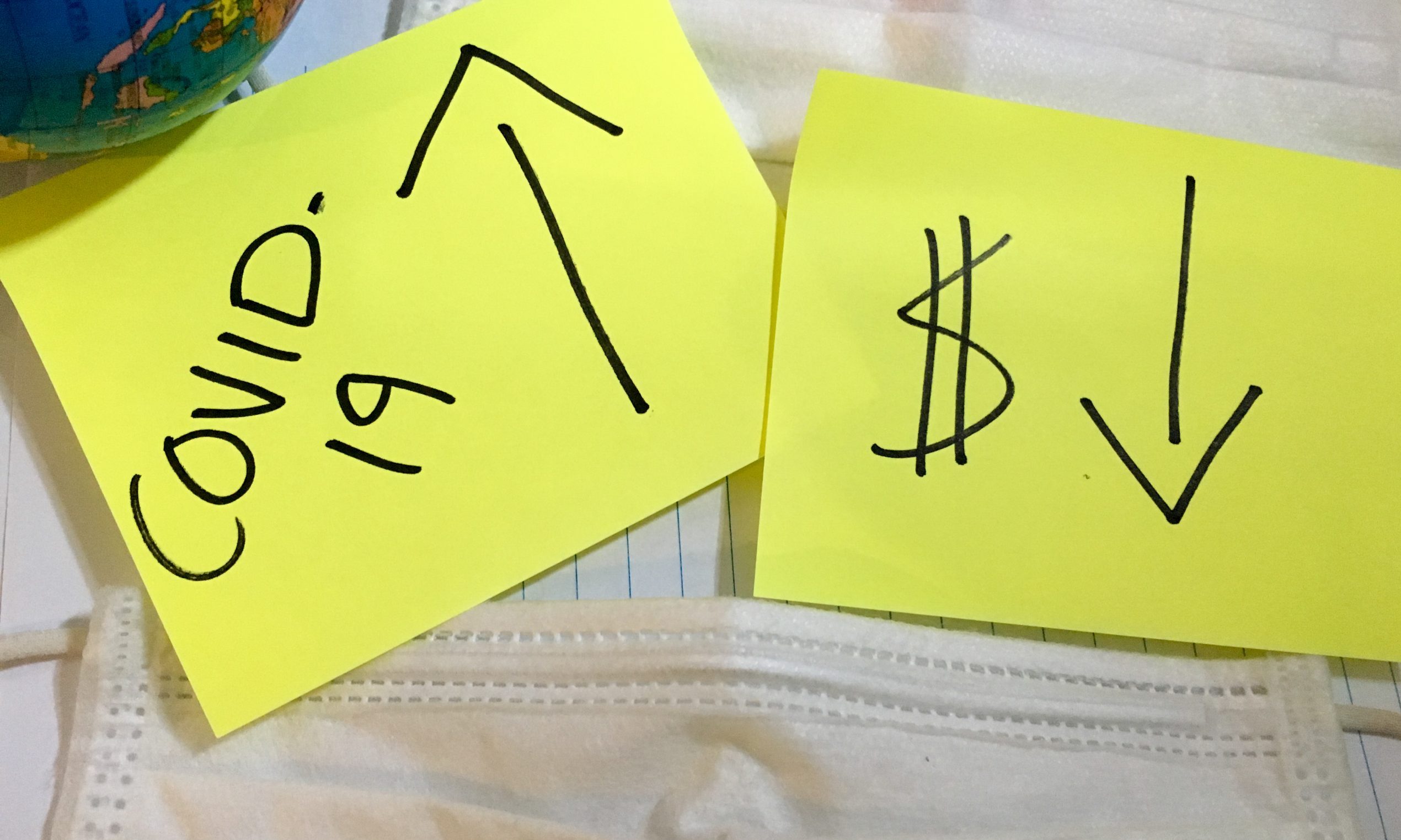 The human toll of COVID-19 is unprecedented in Alabama, and businesses of all sizes have taken a shellacking due to the pandemic. As such, our tactical focus for workforce development has transitioned from filling positions in the tight labor market we enjoyed in February to pandemic response, incumbent worker training and dislocated worker training today. The future of work has accelerated ten years in three months.
The Alabama Workforce Council (AWC) is working with the Ivey Administration and partners across the state to share best practices, key facts and resources for employers, employees and those who have been recently unemployed.
While the immediate focus of our efforts has transitioned to workforce recovery and response efforts to COVID-19 through our work with informational webinars, workforce recovery surveys, and resources for businesses (all available online), the AWC and AlabamaWorks remain steadfastly committed to the Governor's attainment goal of adding 500,000 highly-skilled workers to Alabama's economy by 2025. Notably, in these uncertain times, this goal has not changed.
Creating a highly-skilled workforce and resilient economy, even one that will be recovering for the foreseeable future, is necessary for Alabama's economic vitality. For those who have become unemployed or underemployed due to COVID-19, reskilling or upskilling now can lead to sustainable in-demand career pathways that produce measurable benefits in the future.
Success Plus, the formal name for the Governor's postsecondary education attainment goal, outlines the need to add an additional 500,000 Alabamians prepared for in-demand, high-wage careers to the workforce by obtaining credentials, certificates or degrees in addition to a high school diploma by 2025. Moremust be done to create stackable pathways that allow individuals to earn credentials through career-specific education and shorter-term programs that prepare them for immediate employment and future advancement.
To this end, Alabama has established a quality-assurance process for credentials through the Alabama Committee on Credentialing and Career Pathways (ACCCP). The ACCCP is tasked with identifying in-demand occupations in Alabama, developing competency models and career pathways for each of the in-demand occupations, and identifying related credentials of value associated with each of the in-demand occupations.
Additionally, on June 8the Alabama Workforce Council will launch the Governor's Survey of Employer Competencies,which will survey employers in each sector and region of the state to assist the ACCCP with identifying these in-demand occupations as well as the related competencies and credentials of value aligned to those occupations.
The survey will be conducted between June 8 and June 15, 2020 and, going forward, the survey will be conducted annually to assist the ACCCP's 16 Technical Advisory Committees (TACs) with their work oflinking credentials of value to one or more specific competencies needed for a job. Ultimately, this will allow employers to create competency-based job descriptions that list the specific skills required for a job, rather than using associate or bachelor's degrees as placeholders. Therefore, it is vital that employers of all sizes, and from each industry sector, provide responses to the survey. The TACs will receive the results of the Governor's Survey of Employer Competencies at the June 17, 2020 ACCCP meeting.
It is clear that much work remains to be done. COVID-19 adds challenges to our ultimate goal, but the Alabama Workforce Council and AlabamaWorks knows that – regardless of the pandemic – clearly identifying in-demand jobs, with their related skills, and facilitating more opportunities for high-skill, high-wage careers is now more important than ever.
To learn more about the Alabama Workforce Council's response to COVID-19 and to learn more about Governor Ivey's vision for creating 500,000 highly skilled workers by 2025, visit www.alabamaworks.com.

Tim McCartney, formerly of McCartney Construction in Gadsden, is the chairman of the Alabama Workforce Council.
Print this piece