The Nexus of Big Business and the Hubbard Affair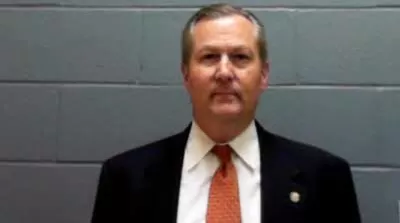 By Bill Britt
Alabama Political Reporter
MONTGOMERY—Speaker of the House Mike Hubbard, R-Auburn, has been charged with 23 felony counts of public corruption. Many of the indictments stem from Hubbard receiving significant quantities of cash from some of the State's largest business owners.
The indictments issued by the Special Lee County Grand Jury, name Gov. Bob Riley, his daughter Minda Riley Campbell, BCA Chairman Billy Canary, Tim Howe, Will Brooke, Dax Swatek, Jimmy Rane, Rob Barton, Robert Abrams, James Holbrook, as well as American Pharmacy Cooperative Inc. (APCI), the Southeast Alabama Gas District, (SEAGD),  Edgenuity, Inc. and/or E2020, as all having given a thing of value to Hubbard, or playing some role in Hubbard's using his office for personal gain.
These individuals and companies form a nexus is varying ways, connected to Hubbard, Riley, Auburn University, House District 79 and Hubbard's business interests.
In all but five of the felony counts, Hubbard is charged with illegally soliciting, of receiving a thing of value as stated in Alabama Code Section 36-25-5. That section of code forbids a public official or a member of their household from receiving a thing of value from a lobbyist, subordinate of a lobbyist, or principal. The statue defines a principal, "as a person or business which employs, hires, or otherwise retains a lobbyist. A principal is not a lobbyist but is not allowed to give a thing of value."
Many of the indictments filed against Hubbard accuse him of soliciting or receiving a thing of value from a lobbyist, subordinate of a lobbyist, or a principal. The law states that things with a value greater than $25.00 is illegal for a public official to receive.
The law also states that it is illegal for a lobbyist, subordinate of a lobbyist, or principal to give a thing of value to a public official of a household member.
According to several attorneys who asked not to be identified for this report, these individuals and companies list in the indictments could very well be witnesses, defendants or both.
Former Gov. Bob Riley is certainly the most well-known figure listed in these indictments, and the inclusion of lobbyists Minda Riley Campbell, Tim Howe, and Dax Swatek, is significant in that these represent the top tier of lobbyists and political operatives in Republican politics.
However, the naming of business leaders Billy Canary, Will Brooke, Jimmy Rane, Rob Barton, Robert Abrams, James Holbrook as well as American Pharmacy Cooperative Inc. (APCI), the Southeast Alabama Gas District, (SEAGD) and Edgenuity, Inc. and/or E2020, cast a wide shadow over the State's business community.
The emergence of names like Alabama business leaders Holbrook, Brooke and Barton were a shocking revelation to many as to how deeply Hubbard's influence permeates the State's business community.
Hubbard's relation to BCA and Canary is widely known, as is his connection with American Pharmacy Cooperative Inc. (APCI), the Southeast Alabama Gas District, (SEAGD), if you have been reading the Alabama Political Reporter for the last two years.
The following is a breakdown of the players and there known roll in the Hubbard affair.
Billy Canary, Chairman, Business Council of Alabama
Billy Canary, Chairman of the Business Council of Alabama (BCA), has been named in the Hubbard indictments as having been solicited to give or did giving a thing value to Hubbard, against State law. Canary, is considered by most to be the most powerful voice in shaping legislative agenda in the House and Senate.
The BCA through its alliance with Hubbard and Senate President Pro Tem Del Marsh, R-Anniston has dominated the State House since the 2010 takeover by the Republican super-majority. Canary a former Special Assistant to President George Bush and Chief of Staff of the Republican National Committee became well known in Alabama politics when in the 1990s.
RNC Chairman Rich Bond described Bill Canary as an "expert political  paratrooper" and "someone you dropped into a state where something needed fixing and it got fixed."
Canary's close relationship with Hubbard goes back decades. Canary, a native of New York State, is also the husband of Leura Garrett Canary, who is a former U.S. Attorney for the Middle District of Alabama. She now serves as Chief Council for the Retirement Systems of Alabama, (RSA). BCA's Progress PAC which is controlled by Canary has so far this election season donated over $2.1 million to campaigns. Since April 2014, it has donated $101,000 to Hubbard.
Robert Abrams,  CEO of CV Holdings
Another New Yorker mentioned in the Hubbard indictments is wealthy businessman Robert Abrams. Abrams is listed among those who are accused of having been solicited to give or did give a thing of valve to Hubbard. Abrams is the CEO of CV Holdings.
CV Holdings, LLC was founded in 2002 and is based in Amsterdam, New York. It also owns businesses in Auburn, principally Capitol Cups that makes promotional cup like the one for Auburn sports, and Si02, which is a "160,000 square foot manufacturing facility in Auburn, the facility houses research and development and the manufacturing of "…silicon-oxide coated containers, utilizing… plasma glass coating technology."
In 2010, RSA made a $78 million dollar investment in Si02, a deal that was in part begun under former Gov. Riley.
Abrams has also made large campaign contributions to Riley's 2014 PAC.
Hubbard has also been indicted for representing Abrams company before the Department of Commerce and Gov. Robert Bentley. The indictments also state that Hubbard used government equipment to aid Abrams' business.
Jimmy Rane, CEO of Great Southern Wood, Auburn University Trustee
Famous state businessman Jimmy "Yella Fella" Rane, CEO of Great Southern Wood, an Auburn University Trustee is also listed in the Hubbard indictments. Rand is listed as having given Hubbard a $150,000 investment is Craftmasters Printers.
Rane has made large contributions to Hubbard's political career over the years. At the opening of the Mike Hubbard Center at Auburn University, he told the gathered audience that he was ready to back Hubbard if there was a fist-fight. This was believed to be in reference to the Grand Jury investigation of Hubbard.
Robert Barton CEO, Hoar Construction
Another powerful name listed as giving Hubbard a thing of value is Robert Barton, the CEO of Birmingham-based Hoar Construction. The indictment states that Barton gave Hubbard $150,000 for his business interest, Craftmasters Printers.
The 70 year old company is one of the largest building concerns in the State. Hoar Program Management was recently awarded the contract to oversee design and construction of the $600 million aircraft assembly plant Airbus Americas Inc., in Mobile.
AirBus has been a lobbying clients of former Gov. Bob Riley's lobbying group for a number of years.
Hoar has also managed multi-million dollar construction projects for Auburn University and is listed on the school's Honor Roll of Donors.
William "Will" W. Brooke, Senior Partner, Harbert Management Corporation
Will Brooke is also named in the Hubbard indictments as having given Hubbard a thing of value in the form of $150,000 to Craftmasters Printers, Inc. Brooke is a founding shareholder of Harbert Management Corporation and has served on its Board of Directors since 1994. He has also served on the Board of Directors of the BCA.
Brooke who recently ran for the U.S. Congress, District 6, also gave a $150,000 donation to Riley's 2014 PAC. Riley endorsed his candidacy shorty after receiving the donation.
James Holbrook, Jr., former CEO, Sterne Agee
Jim Holbrook is another Birmingham business man who is named in the Hubbard indictment as someone who gave the lawmaker a thing of value. Holbrook is listed in the indictments as giving $150, 000 to Hubbard for his Craftmasters Printers, Inc.
Until recently, Holbrook was the CEO of the investment house of Strene Agee. He is currently under Federal investigation related to allegations that he misused company resources for private purposes.
American Pharmacy Cooperative Inc. (APCI)
Under indictments 5 and 6, Hubbard is charged with using his office and voting to secure an "exclusive" contract for American Pharmacy Cooperative Inc. (APCI).
APCI is named in the indictments in reference to 23 words placed in the Medicaid portion of the General Fund, in 2013, that would have given the company a virtual monopoly over the state's pharmacy benefit management plan.
Unknown to the legislative body, Hubbard served as a lobbyist for APCI during the 2013 session.
APCI is a Bessemer-based advocacy group for independent pharmacies, providing government lobbying services, as well as bulk purchasing of prescription drugs.
APCI Chief Executive Officer Tim Hamrick,  has written an opinion columns for 
al.com
, extolling the virtues of his company, and it ability to help the state save money on Medicaid prescriptions program. This opinion piece was actually published during the period that Hubbard was trying to pass legislation favorable to the company.
Bill Eley serves as APCI's  Director of Legislative Affairs and Ferrell Patrick is the company's lobbyist in Montgomery.
Southeast Alabama Gas District, (SEAGD)
Under Counts 8 and 9, Hubbard is charged for his lobbying efforts for the Southeast Alabama Gas District, (SEAGD).
SEAGD is a public corporation created on January 29, 1952, under Act Number 762, General Laws of Alabama. It was established to provide natural gas service to domestic, commercial and industrial customers located in 32 communities in the southeast portion of the State.
Hubbard had a $12,000 a month lobbying contract with the company through 2014. Even though other media outlets knew of Hubbard's contract with SEAGD, they failed to follow up on just what Hubbard was doing and why it might be a problem.
Even though Hubbard presented the SEAGD contract to the Ethics Commission, he never  disclosed his contract with SEAGD to his House and Senate colleagues, neither did he inform the Ethic's Commission or other legislators that John Gregory (Greg) Henderson, the CEO of SEAGD, who was his wife's first cousin. The ethic commission did worn Hubbard about potential problems.
SEAGD, paid for Hubbard and his wife's junket to the Paris Air Show that was so exuberantly  promoted by the state's department of commerce.
Edgenuity, inc. and/or E2020
Edgenuity's website states that the company offers online learning programs that, are, "research-based content delivered by highly qualified teachers."
Hubbard is charged as the Speaker of the Alabama House of Representatives for receiving from a lobbyist, subordinate of a lobbyist, or principal of Edgenuity, inc. and/or E202.
The business model for Edgenuity, inc. and E202, fits into the framework of the state's controversial Accountability Act.
While the Alabama Political Reporter has covered most of these activities by Hubbard over the last two years, the State at large remains woefully uninformed.
Hubbard's actions, according to the indictments, show a pattern and practice of using his office for personal gain and for receiving things of value from business leaders and companies, in violation of State law.
Opinion | Inside the Statehouse: Buck's pocket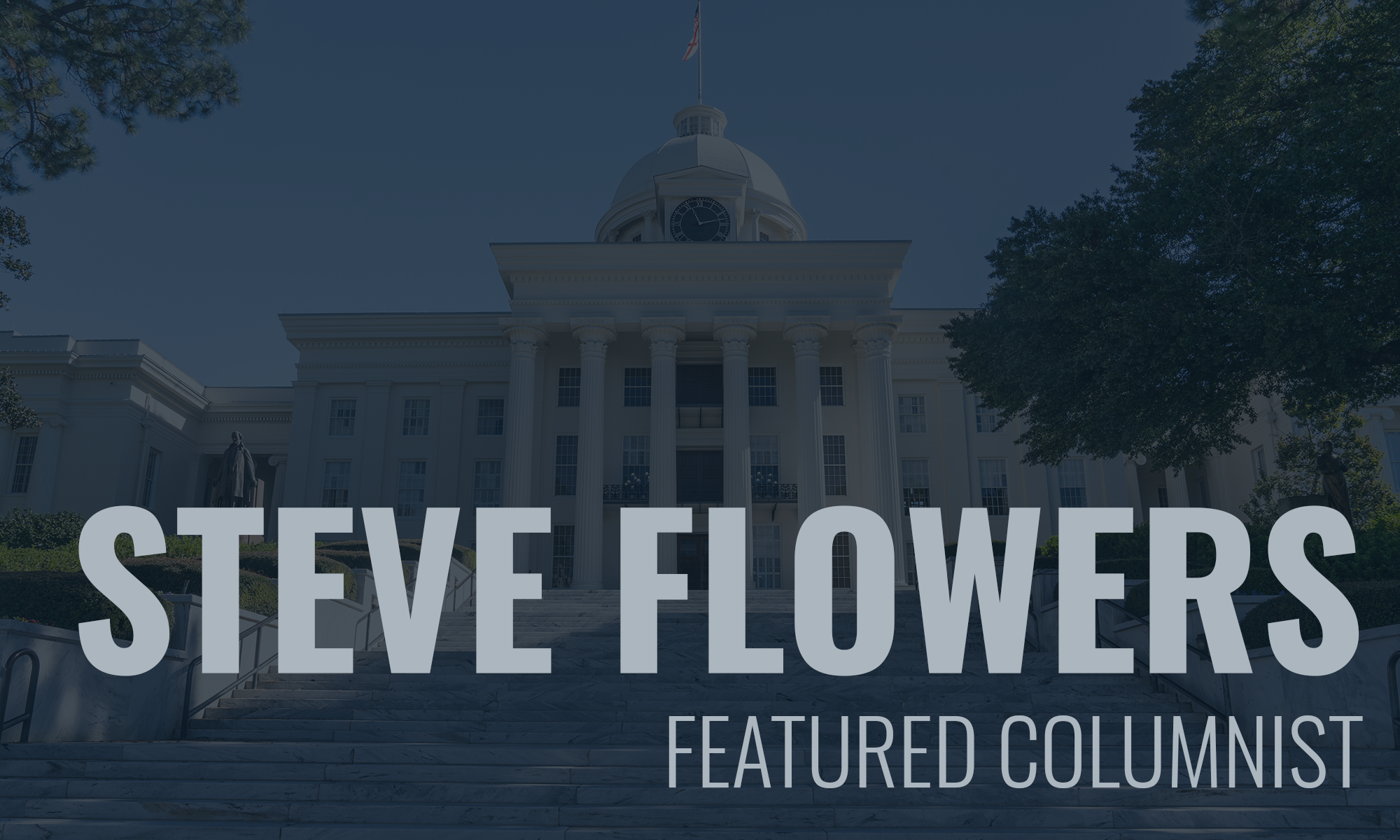 You voted Tuesday on a crowded ballot.
Historically, in Alabama we have voted more heavily in our Governor's race year than in a presidential year. That is probably because we were more interested in the local sheriff and probate judge's races, which run in a gubernatorial year, than who is president. The old adage, "all politics is local," definitely applies here in Alabama.
We not only have a governor's race this year, we have all secondary statewide offices with a good many of them open including Lt. Governor, Attorney General, State Treasurer, Auditor, and two seats on the Public Service Commission. We have five seats on the State Supreme Court, one being Chief Justice. All 140 seats in the Legislature are up for a four-year term. These 35 state Senate seats and 105 House contests are where most of the special interest PAC money will go. And, yes, we have 67 sheriffs and 68 probate judges as well as a lot of circuit judgeships on the ballot.
You may think the campaigning is over. However, some of the above races have resulted in a runoff which will be held on July 17. So get ready, we have six more weeks of campaigning before all the horses are settled on for the sprint in November.
We have a lot of folks headed to Buck's Pocket. Last year after the open Senate seat contest, a young TV reporter for one of the stations I do commentary for asked me about Roy Moore and his loss. I told her ole Moore had gotten on his horse, Sassy, and ridden off into the sunset to Buck's Pocket, which by the way wasn't a long ride from his home in Gallant in Etowah County. She looked at me with a puzzled look. Probably a lot of you are also wondering what I'm talking about when I refer to Buck's Pocket.
For decades, losing political candidates in Alabama have been exiled to Buck's Pocket.  It is uncertain when or how the colloquialism began, but political insiders have used this terminology for at least 60 years.  Alabama author, Winston Groom, wrote a colorful allegorical novel about Alabama politics and he referred to a defeated gubernatorial candidate having to go to Buck's Pocket.  Most observers credit Big Jim Folsom with creating the term.  He would refer to the pilgrimage and ultimate arrival of his opponents to the political purgatory reserved for losing gubernatorial candidates.
This brings me to another contention surrounding Buck's Pocket. Many argue that Buck's Pocket is reserved for losing candidates in the governor's race. Others say Buck's Pocket is the proverbial graveyard for all losing candidates in Alabama.
One thing that all insiders agree on is that once you are sent to Buck's pocket you eat poke salad for every meal. Groom also suggested that you were relegated to this mythical rural resting place forever. However, history has proven that a good many defeated Alabama politicians have risen from the grave and left Buck's Pocket to live another day. Roy Moore may be a good example. He has risen from the grave before. He is only 70, and he may grow weary of eating poke sallet.
Most folks don't know that there really is a Buck's Pocket. Big Jim would campaign extensively in rural North Alabama often one on one on county roads. One day while stumping in the remote Sand Mountain area of DeKalb County he wound up in an area referred to as Buck's Pocket. It was a beautiful and pristine area, but it was sure enough back in the woods. Big Jim who loved the country and loved country folks was said to say that, "I love the country but I sure wouldn't want to be sent to Buck's Pocket to live."
Buck's pocket is now not a mythical place. If you are traveling up the interstate past Gadsden, on the way to Chattanooga, you will see it. There is a Buck's Pocket State Park in DeKalb County, thanks to Big Jim.
So the next time you hear an old timer refer to a defeated candidate as going to Buck's Pocket, you will know what they are talking about.
See you next week.
Steve Flowers is Alabama's leading political columnist. His weekly column appears in over 60 Alabama newspapers. He served 16 years in the state legislature. Steve may be reached at www.steveflowers.us.