Breakdown of Statewide Offices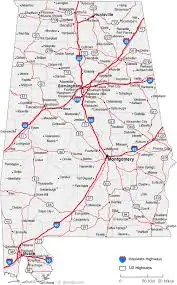 By Brandon Moseley
Alabama Political Reporter
On Tuesday, November 4, Alabamians all over the State go to the polls to vote on who our leaders will be for the next four years.  While campaigns have been going on for over a year, if you think some of the people on this ballot are unfamiliar to you, you are not alone.  Some of these campaigns were more active than others and some office seekers were unable to get the money for the statewide media blitz we all have grown accustomed to.
For Governor of the great State of Alabama, incumbent Robert Bentley (R) is seeking a second term.  Bentley is a former state Representative and is a retired doctor.  Gov. Bentley inherited the post Great Recession economic meltdown and has had to cut over a $billion a year in state spending to bring expenditures in line with decreased post-recession revenues.
Gov. Bentley said in a recent speech, "Since I became Governor I have worked tirelessly to bring good-paying jobs to our state.  Many of the jobs we recruited since 2011 are coming online as new plants are opening and people are going back to work. It is my goal that anyone who wants a job in Alabama can get a job."
Former Congressman Parker Griffith is the Democratic Party candidate for Governor. Griffith is a former State Senator and was elected in 2008 to represent Alabama's Fifth Congressional District as a Democrat.  The moderate Griffith clashed repeatedly with the progressive Democratic leadership in the House and switched to the Republican Party, where he was unseated in the GOP Primary by Mo Brooks.  Griffith has returned to the Democratic Party to lead this year's ticket.  Griffith favors expanding the troubled Alabama Medicaid Program to include 300,000 more people and wants an education lottery.
Griffith said on his webpage, "It is an embarrassment that Governor Bentley would lecture other states and the federal government on job creation while our state has lost 10,000 jobs over the past year. Bentley's mistakes are catching up with him faster and faster, and it's Alabama's working families who are suffering as a result."
Incumbent Lt. Governor Kay Ivey is the Republican candidate for Lieutenant Governor. Ivey is a former State Treasurer and is a longtime state employee.  Ivey shocked many political observers when she defeated incumbent Lt. Gov. Jim Folsom in 2010.
Ivey said on Facebook on Thursday, "When I took office in 2011, Alabama was essentially broke. New leadership didn't consider putting the burden on citizens by raising taxes. We focused on trimming the fat, streamlining state government, and growing the economy. As a result, we found more than $1 billion in savings annually, shrunk the size of government, and have experienced the highest job growth in five years. My commitment to streamlining state government is reflected in the way I manage my office. I have consistently operated the Office of Lieutenant Governor well under the budget of my predecessor. I am committed to continuing these practices and am optimistic that we will continue to meet future financial challenges in the same manner."
Former State Representative James Fields is the Democratic candidate for Lieutenant Governor.  Fields is a retired State employee, working for 30 years as a supervisor in the AL Office of Industrial Relations. Fields despite being a Black Democrat in an overwhelmingly White Republican County (Cullman) was elected to the State legislature.  Fields, like many of his rural Democrat colleagues, however was defeated in the Republican wave of 2010.
Fields wrote on his website: "Alabama: I care about you and a future that is bigger, brighter and bolder than our past–that radiates with trust and tolerance, solidarity and strength, purpose and prosperity. My vision for Alabama's future engages everyone who strives for success in abundant opportunities to build it. The impossible seems unthinkable until we come together and make things possible. Give me your vote in November 2014, and we will build a better Alabama."
Alabama Attorney General Luther Strange (R) is seeking a second term.  Strange is an attorney and former lobbyist.  Strange was defeated by former Governor Jim Folsom Jr. in a 2006 race for Lt. Governor, then unseated incumbent AG Troy King in the Republican Primary of 2010.  Strange is widely viewed as the favorite to replace Bentley as Governor in 2018 (assuming both men win their 2014 races of course).
Strange says that his term as attorney general has been the most active in history. Whether it is fighting illegal gaming, investigating public corruption, fighting Obamacare, working on the BP settlement, opposing EPA regulations that will negatively affect Alabama industries the Alabama Attorney General's office has been very active under Strange.
The Democratic Party candidate for Attorney General is Joe Hubbard.  Joe Hubbard is an attorney and state Representative from Montgomery.
Joe Hubbard told WSFA TV, "He has seen little old ladies in bingo parlors as a threat to Alabama, while violent criminals have been walking the streets.  The Attorney General of Alabama has simply not had protecting the people of Alabama from violent crimes and out of state drug rings as his priority. As Attorney General, I will make that my priority to see that Alabama is protected from those things."
Alabama Commissioner of Agriculture and Industries John McMillan (R) is seeking a second term.  McMillan is a former Baldwin County Commissioner, former state Representative, former Commissioner of the Department of Conservation and Natural Resources, and was the Executive Vice President of the Alabama Forestry Association for 20 years.
Commissioner McMillan wrote, "Our first year, 2011, began with a jolt as our budget was slashed by nearly one third. Because we had no cash reserve and very little in the way of overhead expenses that could be trimmed, we were forced into the unfortunate position of laying off a fourth of our employees.  Since that time, we have been frugal with our finances and conserved wherever possible. This has resulted in our being able to accumulate funds to invest in upgrading old equipment to make our employees more productive. Instead of making government bigger, it has been my mission to make our department more responsive to the people we serve…If you elect me to a second term, you can be assured I will continue to build a better and more responsive Department of Agriculture & Industries."
The Democratic candidate for Alabama Commissioner of Agriculture and Industries is Doug Smith.  Doug Smith was the first head of the Alabama Development Office (ADO).  Smith has served on the staff of two governors, two Congressmen, and a U.S. Senator.  Smith is a former Commander in Headquarters of the Alabama National Guard.
Smith said on Facebook, "I put together 6 economic engines for Governors Lurleen & Albert Brewer, and we climbed for 35 years. The Neo-cons took the engines apart starting in 2002 before the Great Recession started and we have been going down hill ever since.  We need to repair those engines and in the meantime we need a bank for new small business to kick-start the Alabama economy.  While we start the engines again we can take intermediate measures by creating a bank for new small businesses which generate up to 80% of all new jobs."
John Merrill is the Republican Candidate for Secretary of State.  Merrill is a state Representative from Tuscaloosa, presently works for a bank, and is formerly employed by the Tuscaloosa County School System as a spokesman and coordinator of the after school care program.
Merrill told the Alabama Political Reporter, "I have been to all 67 counties (in Alabama) at least twice."  "I have been endorsed by more than 80 members of the state legislature and every association that has made an endorsement."  Merrill promised the people of Alabama fair and honest elections, that the office would do a better job handling adoptions and business filings.
Lula Albert-Kaigler is the Democratic Party Candidate for Secretary of State.  In 2013 Kaigler ran for Congress as a Democrat when U.S. Representative Jo Bonner retired. Kaigler got 29.8% of the votes in the First Congressional District Democratic Primary, losing to Burton LeFlore.  If elected, she would be the first Black woman elected as Alabama Secretary of State.  Albert-Kaigler is retired after 37 years working for the U.S. Armed services.  She is now self-employed.
The offices of Secretary of State and Auditor are the only two open statewide offices that are being contested by both major parties.
Jim Zeigler is the Republican candidate for State Auditor.  Zeigler is an attorney and a former Alabama Public Service Commissioner.  Zeigler has also run for a number of offices unsuccessfully in an up and down political career that has lasted for decades.
Zeigler said in a statement, "I am telling people that the State Auditor can be important. I have a plan to turn the State Auditor into something that it has not been a strong monitor of how our tax dollars are spent in Montgomery…State government has wasteful spending, unconstitutional spending, duplication, mismanagement, unauthorized spending and low priority spending."
Commissioner Zeigler said that he has a way to serve as a monitor of spending in Montgomery, which the Auditor's office does not now do. "There would be enough money for the employee pay raise and to fully fund our State prison system if we cut out unnecessary spending."
Miranda Joseph is the Democratic Party's candidate for State auditor.  Joseph is a wife, mother, and auditor.
Joseph said in a statement on her website, "Alabama needs an auditor who has been certified and trained by our own Alabama schools and professional boards. Alabama needs an auditor who is not new to the demands of the State Auditor's office. Alabama needs the knowledge and skills that come with experience. Experience Matters! I am the only candidate who is Certified in Internal Auditing (CIA) and Certified in Risk Management (CRMA) with years of experience."
Joseph wrote, "Our State is facing tough economic times. Our families are struggling and working hard to make ends meet. Like you, I understand what it means to go over family finances to make every dollar count. It begins with taking responsibility for what is spent and making sure there is accountability for every dollar. I believe that Montgomery should do the same.  My goal is to take our family values to Montgomery to ensure that we have an open and honest government."
Joseph ran unsuccessfully in 2010 against incumbent Auditor Samantha Shaw (R).
In other statewide races, the struggling Alabama Democratic Party was unable to find candidates to challenge the Alabama GOP.  U.S. Senator Jeff Sessions (R) faces no Democratic Party opposition.  Neither does Alabama Treasurer Young Boozer (R), Public Service Commissioner Jeremy Oden (R), incoming Public Service Commissioner Chip Beeker (R), or any statewide judicial candidates.  Alabama Supreme Court Justice Greg Shaw (R), Court of Criminal Appeals J. Elizabeth Kellum (R), Court of Criminal Appeals Mary Windom (R), Court of Civil Appeals Scott Donaldson (R), and Court of Civil Appeals William Thompson (R) all face no General Election opposition.
Voters go to the polls on Tuesday, October 4, to select the candidates that best will represent them and their families for the next four years.  There are also five statewide amendments to the Alabama Constitution on the ballot.
Alabama state health officer: COVID numbers are "mind-boggling"
"Unfortunately, we have very difficult times ahead," said Alabama State Health Officer Dr. Scott Harris.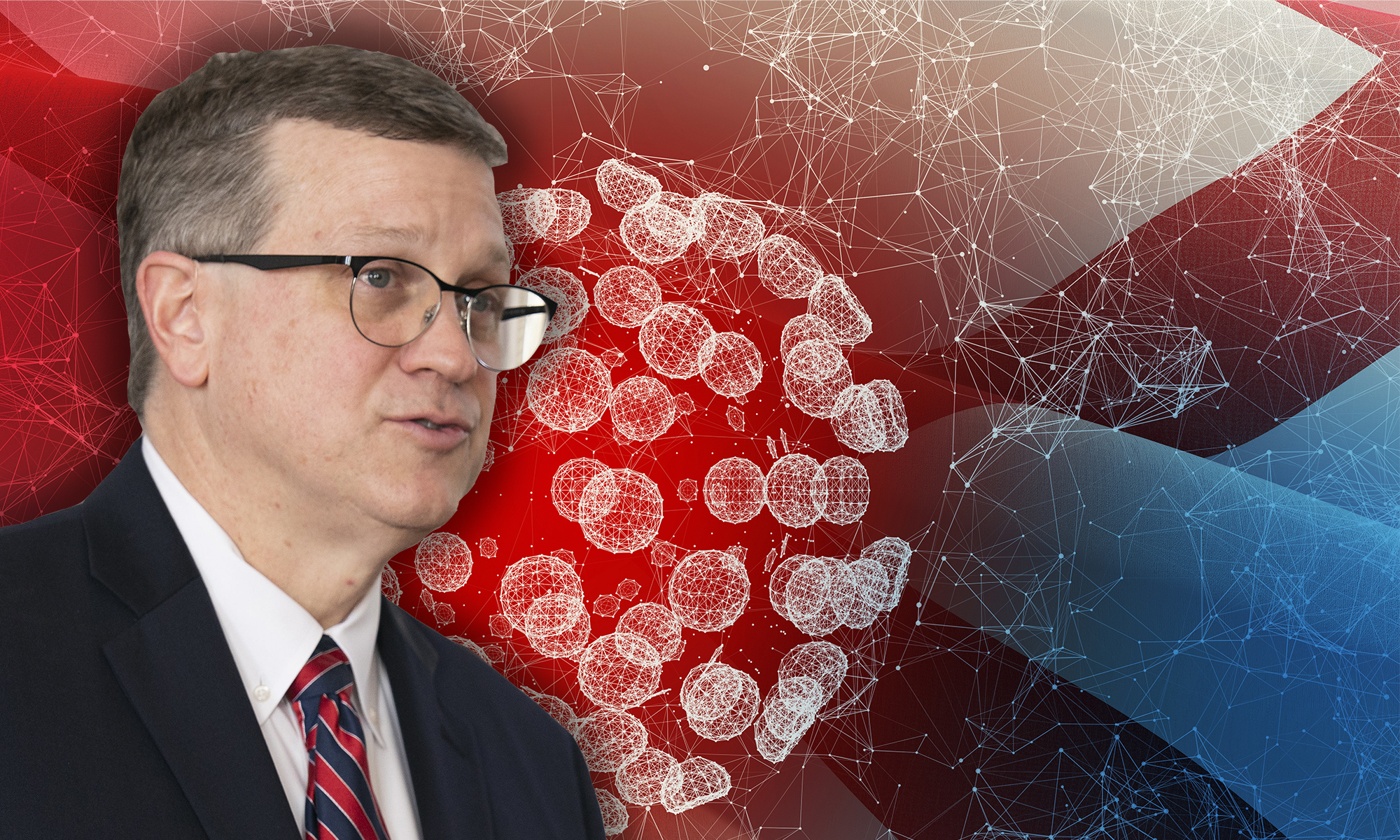 For the third straight day, Alabama's new daily COVID-19 case count was at a record high on Friday, and the number of hospitalized coronavirus patients reached a record high for the fourth time in four days. Elective medical procedures have begun to be postponed in Huntsville and in Birmingham as hospitals in both cities are seeing record numbers of COVID-19 patients. 
"Unfortunately, we have very difficult times ahead," said Alabama State Health Officer Dr. Scott Harris, speaking during a briefing Friday. Harris noted that public health officials were concerned in April when there were 500 hospitalized coronavirus patients statewide, and said for the last couple of days, more than 1,800 have been hospitalized. 
"The numbers are just mind-boggling sometimes," Harris said. 
The Alabama Department of Public Health reported 3,840 new cases Friday, the third straight day the state has confirmed more than 3,000 cases. For the first time, the state averaged more than 3,000 cases per day over the past seven days. The seven-day average of 3,046 is a 44 percent increase from two weeks ago. 
Alabama hospitals were caring  for 1,875 COVID-19 patients on Friday, a 41 percent increase from two weeks ago. The medical staff at UAB is strained, said Dr. Sarah Nafziger, co-chair of UAB's Emergency Management Committee and professor of medicine in the school's Department of Emergency Medicine, speaking during a separate press briefing Friday. 
"Our patient volumes of COVID-19 positive patients have more than doubled over the course of the last month," Nafziger said. 
A little more than a week ago many celebrated Thanksgiving by gathering with others, Nafziger said. Those gatherings have been a concern among the medical community for fear of outbreaks. 
"We haven't even begun to see those patients yet," Nafziger said.  
Huntsville Hospital Systems has begun delaying elective procedures due to so many COVID-19 patients needing care, and Nafziger said UAB has also begun delaying some of those procedures, many of which are serious to a person's quality of life, such as hip replacements to ease pain. 
"It absolutely breaks my heart. It breaks the heart of our clinicians, our hospital administration. All of our staff is absolutely brokenhearted about it because the last thing we want to do is delay care for people who need us," Nafziger said. 
Cases among UAB employees have begun to rise significantly, Nafziger said, and most of those workers contracted the disease in their own communities, and not at work, where they wear personal protective gear that's proven to provide strong protection. 
"They are emotionally drained. They're physically tired," Nafziger said of UAB staff. "But at the same time, while I see that in their eyes, hear it in their voices, they also voice their resolve that they're not going to quit."
Testing statewide remains low. The average percentage of tests positive over the last week was 34 percent. Public health experts say it should be below 5 percent to ensure adequate testing is being done to prevent cases from going undetected. The state averaged 8,517 tests each day over the last two weeks, down from the two week average of 9,407 recorded on Nov. 26. 
ADPH reported 55 COVID-19 deaths on Friday. Over the last two weeks, the department has confirmed 380 deaths were due to coronavirus. At least 3,831 people have died from the disease in Alabama since the pandemic began.
Sen. Doug Jones, D-Alabama, pleaded with the public Friday to wear masks, practice social distancing and to stay at home as much as possible to help slow the spread.  
"Don't just think about those people who have had minor symptoms. Think about those who had an empty chair at Thanksgiving, because a loved one was lost," Jones said. 
Harris, during the briefing hosted by Jones, said that the state is seeing numbers "much higher than we've seen anytime during the pandemic" and warned that the rapidly rising number of cases and hospitalizations "is not sustainable."
"We cannot continue to go down this road," he said,
Despite new treatments and the pending vaccines, the only tools public health has to prevent the spread of the disease are the same we've had since the start, Harris explained. Face masks, social distancing, hand hygiene and staying at home as much as possible help prevent illnesses and save lives, he said. 
Harris discussed the state's plans to distribute vaccines, of which the first could arrive within the next couple of weeks, but said there are "a lot of moving parts and a lot of logistical complications that we are working to deal with" and it will be some time before the wider public has access to vaccines. 
If approved by the U.S. food and Drug Administration on Dec. 10, the state expects to receive in a short time the first shipment of 40,950 doses of the Pfizer vaccine, Harris said. The Pfizer vaccine requires two shots, one shot to be given 21 days after the first. 
A vaccine produced by the drug maker Moderna is expected to be approved the following week, although Harris said he's unsure how much Alabama will get initially. 
The early shipments of the vaccines will be in short supply and will have to be prioritized to protect the most vulnerable, according to the Alabama Department of Public Health's plan. ADPH is working to determine levels of risk among various medical workers, Harris said. 
"It's a real mixed blessing. We're thrilled to have a vaccine. We know it's going to save lives … but at the same time, we've got a long way to go before we have enough to cover everyone," Harris said. 
Nursing home residents will begin receiving vaccines the week following the initial shipment, Harris said. By then, there should be both the Pfizer and the Moderna vaccines in the state, so access should grow as those vulnerable people receive immunizations. 
In early 2021, possibly in late spring, there would be as many as six different vaccines circulating in Alabama, but each will likely be appropriate for certain people, Harris explained. Some may better protect the elderly, while others better protect younger people. 
The Pfizer vaccine will at first be shipped to eight larger medical facilities with the capability to store the drug at ultracold temperatures, as required, Harris said, and be able to administer the minimum shipment of 975 doses. Some smaller medical facilities in rural areas may have ultracold storage but wouldn't be able to administer so many doses in time, he said. 
"So that's clearly a disadvantage for smaller and more rural places," Harris said. 
To help with that, Harris said those hospitals selected to receive the first shipments have been asked to administer vaccines to the at-risk medical workers in surrounding areas. 
"So they're going to set aside a certain portion of their vaccine, probably somewhere around maybe 40 percent of the allotment," Harris said. "It'll be used for their own health care workers in their facility, but the remaining amount is going to be allocated to other health care workers in their area." 
"The real solution, ultimately, for our more rural place is going to be the use of the Moderna vaccine, Harris said, which can be stored in a regular freezer and won't have to be shipped in such large quantities. 
Alabama has around 300,000 health care workers and between 25,000 and 30,000 residents in skilled nursing facilities, and around the same number of staff in those facilities, Harris said. It will take "a few weeks" to immunize those persons, he said. 
Both Jones and Harris were asked by a reporter whether they'd take a vaccine, once one is available to them, and both said yes. 
"I absolutely will take the vaccine, as soon as it's approved by the FDA, and we have guidance from the ACIP, which should happen in next few days," Harris said, referring to the Advisory Committee on Immunization Practices, an independent body of physicians and medical researchers tasked with developing recommendations on the use of vaccines. 
Harris said he's completely confident in the process, and said the only reason it's gone so quickly is that the federal government allowed these companies to begin manufacturing the vaccines as they simultaneously sought approval. 
"That's really been the biggest timesaver," Harris said. "They have not shortcut the safety process. They have not shortcut the review process in any other way." 
Birmingham Mayor Randall Woodfin in a separate press briefing on Friday asked business owners to enforce state law regarding masks being worn inside their businesses. 
"If you are a small business owner in the city of Birmingham, if you are a manager of some form of a public store, I expect you to enforce the state's facial covering [mandate]," Woodfin said. "You need to make sure if a person walks into your establishment that they are abiding by the state's law." 
Dr. David Hicks, Jefferson County Department of Health deputy health officer, said the county has had more than 500 deaths and is averaging 326 new cases daily. 
"That's unacceptable … this season we need to spread joy. We do not need to spread COVID-19," Hicks said. 
Woodfin implored city employees and the public to wear masks and practice social distancing. 
"We all know someone who has an underlying condition or pre-existing condition … remember that as you go about interacting with other human beings," Woodfin said. "We believe in science. We believe in data, and we believe in those who are the experts, and we should listen to them."