Roby Honored At Veterans Day Banquet In Birmingham

By Brandon Moseley
Alabama Political Reporter
On Monday, November 10 U.S. Representative Martha Roby (R from Montgomery) received the "Minuteman of the Year" award from the Alabama Reserve Officers Association as part of National Veterans Day observances in Birmingham on Monday and Tuesday.
The award was presented at the annual National Veterans Day banquet in Birmingham at the Downtown Sheraton Hotel on Monday night.
The "Minuteman of the Year" Award is given to those who demonstrate distinguished leadership on issues affecting the military and national defense. Recent recipients have included U.S. Senator Jeff Sessions (R from Alabama), former Alabama Governor Bob Riley (R), and Major General James Stewart, the former commander of the Alabama based 908th Airlift Wing. Representative Roby is the first woman to ever receive the honor.
During her four years in the U.S. House Representative Roby been involved in numerous defense related issues and has emerged as a strong advocate for the military, both from a national perspective and locally within in her district, which includes Maxwell Air Force Base and Fort Rucker.
Rep. Roby defied her own party and opposed the Budget Control Act of 2011, which disproportionately reduced military funding and put into motion the automatic, recurring cuts known as sequestration.  Rep. Roby believe that a properly-funded military is vital to our national security and has continually advocated for spending reforms that prevent "auto-pilot" government spending programs, including entitlements, from consuming a greater and greater share of the federal budget.
While she was the Chairman of the House Armed Services Oversight and Investigations Subcommittee, Rep. Roby led the investigation into the military's activities surrounding the 2012 terrorist attacks in Benghazi, Libya.
Recently Rep. Roby worked to expose major instances of misconduct, fraud and cover-up within the Central Alabama Veterans Health Care System (CAVHCS) in Montgomery and demanded that CAVHCS director Talton be fired for his role in presiding over and covering up malfeasance at CAVHCS. Just last month he became the first VA official fired under new accountability measures in the recent VA reform law, legislation which Rep. Roby advocated and voted for.
Congresswoman Roby is nearing the conclusion of her second term representing Alabama's 2nd Congressional District.  Voters in Alabama's Second Congressional District reelected Martha Roby to a third term in the U.S. House of Representatives on Tuesday, November 4.
Rep. Roby said in a statement thanking the voters for allowing her to continue working on their behalf in Congress, "It has been my great honor to serve the people of Alabama in Congress these last four years, and I am grateful to have your support once again."
Rep. Roby has fought against devastating defense cuts and has worked to expose widespread misconduct at CAVHCS in order to clean up the system and get veterans the proper care they were promised.  Rep. Roby said, "Fighting to help the people I represent comes natural to me. My office has focused on getting results on behalf of the people I represent, and that will remain my focus going forward."
The American people awarded Republicans control of the U.S Senate, an increased majority in the House and most of the Governor's offices in the country on Tuesday. Rep. Roby said, "This is an historic election. I hope the results will make it clear that the status quo in Washington is unacceptable. The time for politics is over. It's time for responsible governing. Elected leaders must return to Washington ready to listen to the people, uphold the Constitution, and govern responsibly. I will strive to do just that in the new Congress."
Rep. Roby was first elected to Congress in 2010.  Prior to her service in the Congress, Roby was an attorney and a Montgomery City Council woman.
Judge finds Alabama drivers license policy for trans people unconstitutional
Judge Myron Thompson found that the state's law did not meet the requirements of the Equal Protection Clause.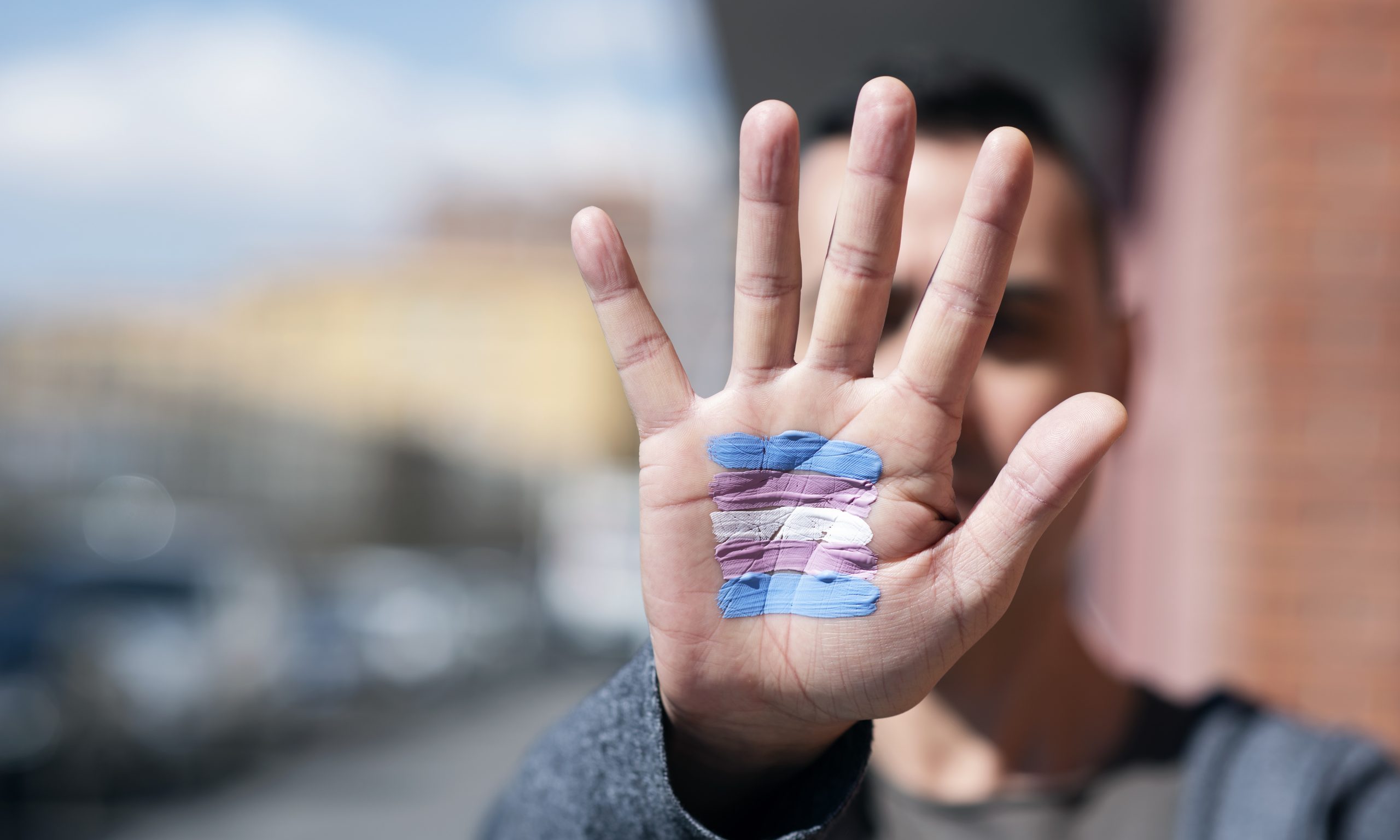 A federal judge on Friday ruled that Alabama's driver's license policy with respect to transgender people was unconstitutional.
U.S. District Judge Myron Thompson on Friday ruled in favor of the three transgender plaintiffs. The three sued the state over its requirements that transgender people get surgery — or a court order that typically requires proof of surgery — to receive a driver's license with their correct gender.
Plaintiffs Darcy Corbitt, Destiny Clark and an unnamed third individual sued the state after being denied driver's licenses. They were represented by the American Civil Liberties Union of Alabama. 
"Nearly 50 years ago, the Supreme Court recognized that the Equal Protection Clause demands special skepticism of state actions that impose sex-based classifications," Thompson wrote in his order. The Court soon settled on the standard of scrutiny that this court applies today, instructing that "classifications by gender must serve important governmental objectives and must be substantially related to achievement of those objectives."
"Neither 'benign justifications' nor an absence of discriminatory intent prevents a sex-based law from being subject to this scrutiny," Thompson continued in his order, finding that the state's interest in upholding the law did not meet the obligation that the Equal Protection Clause imposes. 
"I know who I am, and finally the state of Alabama will be required to respect me and provide an accurate driver's license," Corbitt said in a statement provided by the ACLU of Alabama. "Since my out-of-state license expired, I have had to rely on friends and family to help me pick up groceries, get to church, and get to my job. I missed a family member's funeral because I just had no way to get there. But the alternative — lying about who I am to get an Alabama license that endangered and humiliated me every time I used it — was not an option. I'm relieved that I will be able to drive again. While much work remains, this decision will make Alabama a safer place for me and other transgender people."
"I'm thrilled the court found that Alabama's surgery requirement was unconstitutional, and I hope other states that still have similar rules will change them without being taken to court," said Gabriel Arkles, senior counsel for the Transgender Legal Defense and Education Fund, in a statement. "Trans people are the experts on our own genders, and we have the right to equal access to ID we can safely use. We will keep fighting dangerous and discriminatory policies like these until none remain."
Tish Gotell Faulks, legal director for the ACLU of Alabama, said the court rightfully saw that the state does not have a right to determine which medical procedures a person has, nor can they force surgery on an entire class of people.
"A growing number of states have realized that providing accurate driver's licenses is the right, and lawful, thing to do. The ACLU will monitor what this decision looks like in practice to ensure that transgender people are treated fairly at offices around the state of Alabama," Faulks said.