Hubbard's Attorneys Ask State To Identify Witnesses Mental Health, Drug Abuse and More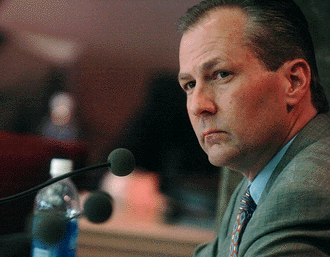 By Bill Britt
Alabama Political Reporter
MONTGOMERY—Speaker of the House Mike Hubbard's defense team is on a fishing expedition to find addicts, mental patients, criminals and anyone receiving payola.
Hubbard, who is charged by the State with 23 counts of public corruption, is preparing his defense by asking the State to supply his legal team with a laundry list of materials.
In the discovery filing, J. Mark White, Augusta S. Dowd , William M. Bowen, Jr., Katherine R. Brown, W. Chambers Waller and R. Lance Bell are all listed as members of Hubbard's legal defense team. In the background lurks Hubbard's master attorney, Rob Riley, son of former Gov. Bob Riley, who is listed in the Hubbard indictments.
In the motion for discovery, Hubbard's team wants to know all of the "dirt" on all of the witnesses the State plans on use during their prosecution.
They have requested:
The criminal records of all prosecution witnesses including prior convictions and cases pending at the present time or at the time of Hubbard's arrest.
Any information of criminal conduct by any witness for the prosecution, although such person has not been arrested, indicted, or otherwise charged for such conduct.
Any evidence of law enforcement officers, investigators, or prosecutors making monetary payments to, or promises of monetary payments to, any material witness or informant in this case.
Any alias or other names used by any prosecution witness.
Any evidence of mental or emotional illness, drug or alcohol use by any of the prosecution's witnesses.
Any information pertaining to whether any prosecution witness has been hospitalized for psychiatric or emotional disorders, including alcoholism or drug abuse, and, if so, the names of the institutions involved and the dates of any hospitalization(s).
It would be difficult to imagine who exactly the defense is fishing for, but the why of the expedition is simple: to discredit anyone who intends to give information about the crimes Hubbard is accused of committing.
Some of the potential witnesses against Hubbard are known. There is speculation about others. Then, their will be individuals who are only known to those who cover the State House.
Potential witnesses who are known are those listed in Hubbard's indictments and, of course, former legislator Rep. Greg Wren, who turned State's evidence back in April.
It is also know that Gov. Robert Bentley gave testimony about Hubbard lobbying him on behalf of Robert Abrams, d/b/a CV Holdings, LLC.
Potential witness number one is Gov. Robert Bentley, the man who Alabamians reelected in a landslide. Bentley is arguably the most trusted individual in the State.
It is doubtful that Hubbard's defense team is digging for dirt on the Governor, no matter how aggressive J. Mark White enjoys appearing in the press.
Other possible witnesses are former Gov. Riley, who while publicly supporting Hubbard, said that he was fully cooperating with law enforcement. Is this political rhetoric or is this a case of, "I support Mike, but, hey Mr. Prosecutor, I'm with you?"
Business leaders Robert Abrams, James Holbrook, Will Brooke, Robert Barton and Jimmy Rane are listed in the Hubbard felony indictments, and are, by most opinions, either targets, witnesses, or both.
Billy Canary, Dax Swatek, Tim Howe and Minda Riley Campbell are also among those who are possible targets, witnesses, or both.
Swatek and Howe are partners with John Ross and David Azbell at the firm, SAHR. Each man has very close ties with Hubbard. Azbell co-authored Hubbard's vanity publication, Storming the State House, and was paid $96,000 a year by the taxpayers to offer PR for the House Caucus.
As for Ross, he was the Republican Party Executive Director during the period that Hubbard stands accused of violating State ethics laws (for funneling money from the party back into his business interests Craftmaster Printers, LLC). Azbell and Ross certainly sit high on the list of potential witnesses for the prosecution.
There is also Bill Ely and Ferrell Patrick who were both involved in lobbying for American Pharmacy Cooperative Inc, (APCI)  during that period as well.
Under the prosecution of that indictment there are a host of former and current lawmakers who are potential witnesses.
Former lawmakers, Rep. Jay Love and Rep. Jim Barton might fit into that category, as well as currently serving lawmakers Rep. Steve Clouse, Sen. Arthur Orr, and Sen. Del Marsh, who were all in some way linked to the APCI, legislation.
The APCI indictments may also see the State's Health and Medicaid director Dr. Donald Williamson take the stand. Williamson is believed to have been a least one of the first members of the Governor's cabinet to realize that legislation backed by Hubbard would give APCI a monopoly over the State's Medicaid Pharmacy Benefits Plan.
Regarding the indictments involving SEAGD, we may see taking the stand, Ozark Mayor Billy Blackwell, who served as chairman of the SEAGD board, Wiley Lott, Director of Economic Development and Governmental Affairs for SEAGD, and of course, John Gregory (Greg) Henderson the CEO, who is Hubbard's wife's first cousin.
There are certainly more, but it begs the question: which individuals do Hubbard's attorneys think are drunks, druggies, mental cases, or criminals?
Print this piece
Over the last week, COVID-19 cases in Alabama increased faster than 40 other states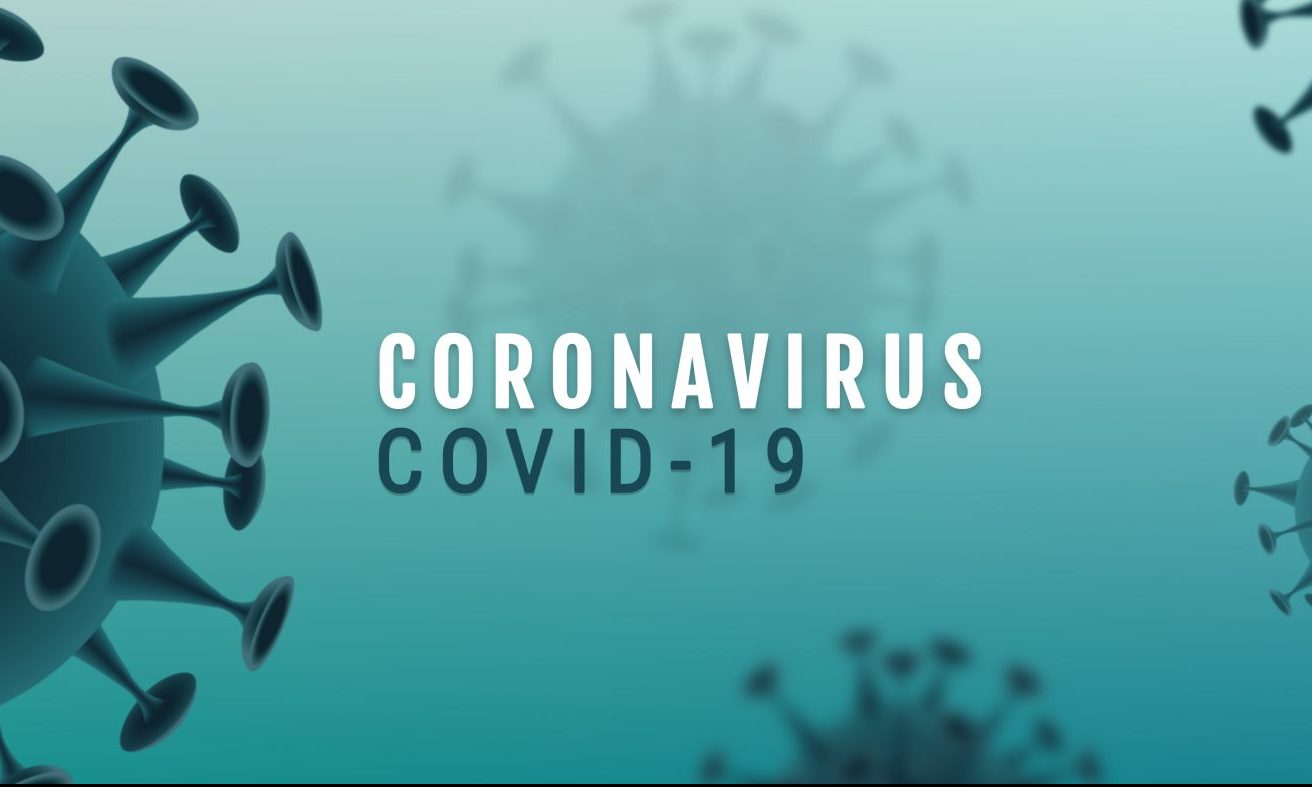 Over the last week, the number of COVID-19 cases in the state of Alabama grew faster than 43 other states and the District of Columbia.
Only seven states saw their total confirmed cases increase more rapidly than Alabama, according to data from the COVID Tracking Project. The number of positive cases confirmed by lab tests in the state increased 383 percent between March 23 and March 29.
Alabama's rate of increase over the last week outpaces New Jersey, New York, California, Washington and Louisiana, the states generally considered to be the epicenters of the outbreak in the United States.
Of course, Alabama has far fewer cases than these hardest-hit states, which saw their outbreaks begin earlier. But all of the hardest-hit states have much larger populations than Alabama, except Louisiana.
As of Monday morning at 10 a.m., Alabama had 831 cases of the virus. At least six people have died in the state, according to the Alabama Department of Public Health, but hospitals are reporting more deaths that the ADPH has not yet confirmed. East Alabama Medical Center has reported six deaths since Friday. Only one of those is reflected in the Department of Health's data.
Alabama's case count has ballooned despite sparser testing than other states. It's hard to know how many people have been tested in the state because commercial labs are not required to report their negative tests.
According to the Department of Public Health, 6,531 people have been tested. But that data is primarily from tests performed by the state's Bureau of Clinical Laboratories and the few commercial labs that are reporting their negative test results.
It will be difficult to know how widely the virus has spread until random testing or mass testing can be conducted. Shortages of testing materials have forced hospitals and testing sites to limit testing to those who are showing more severe symptoms of the virus and who may need hospitalization.
Regardless, public health officials and experts at the state's hospitals believe there has been widespread community transmission of the virus for weeks. People have tested positive for the virus in at least 55 of the state's 67 counties.
On Friday, Gov. Kay Ivey ordered additional business closures but again refused to issue a stay-at-home or shelter-in-place order. Business ordered temporarily closed include athletic events, entertainment venues, non-essential retail shops and service establishments with close contact.
Alabama's confirmed case count is growing more rapidly per capita than many states. This graph, which uses a log scale, shows that Alabama has more confirmed cases per million people than Florida, Colorado, South Carolina, Georgia or California did at the same points in their outbreaks.
At a press conference on Friday, State Health Officer Dr. Scott Harris said he was concerned that Alabama's case count appears to be growing faster than larger states. He placed some of the cause on the state's increasing roll-out of testing.
"As we test more and more places, we do find larger numbers that show up quickly," Harris said. "At the same time, we do think that disease transmission is going on and more people are becoming infected."
Note: You may notice that the data used in this story does not exactly match the data on our Mapping the COVID-19 Outbreak page. That is because COVID Tracking Project collected their data at a different time than us. We update our charts for each day until midnight, COVID Tracking Project stops collecting data earlier in the day. We used COVID Tracking Project's data in this story so that it would match the data of other states.
Print this piece