Hubbard Granted Continuance While PR Blitzkrieg Rages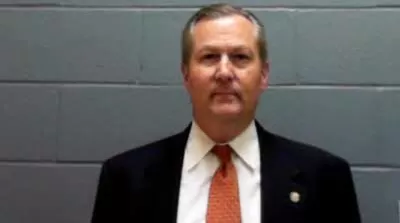 By Bill Britt
Alabama Political Reporter
MONTGOMERY—Speaker of the House Mike Hubbard, R-Auburn, has been granted a continuance of his trial on 23 felony counts of public corruption.
Hubbard's trial was set for December 8 of this year, but his attorneys argued for more time to prepare their case.
Lee County Circuit Judge Jacob Walker III granted Hubbard's Motion to Continue and has set a pretrial scheduling conference for January 7, 2015.
Hubbard stands accused by the State in a 23 count indictment for using his office for personal gain, receiving money and other "things of value" from lobbyists and others, as well as improper use of State property.
Since his arrest on felony charges of public corruption, Hubbard has set out on a public relations blitzkrieg. He is attempting to convince voters, colleagues and the potential jury pool, that he is innocent, and that these charges are simply a Machiavellian plot hatched by Republican Attorney General Luther Strange, executed by "rogue prosecutors."
Hubbard, through his attorneys, has hired one of the State's top PR firms to spin his innocence, with the goal of winning his case through the media.  This is the same tactic used by former Birmingham Mayor Larry Langford, Gov. Don Siegelman and others.
It is believed that the witness list against Hubbard is long and deep with once valued allies all willing to testify to the counts against him. Even Gov. Robert Bentley testified to the State's prosecutors as to some of the actions of which Hubbard stands accused.
The latest PR move is a whisper campaign that the Alabama Supreme Court is going to rule that the Special Lee County Grand Jury was improperly impaneled. The court refused to formally address the motion when raised in the trial of Rep. Barry Moore. Many believe it is doubtful that a court led by Chief Justice Roy Moore would overturn a ruling made by the trial judge who found the Grand Jury proper. But, the public spin is in overdrive while the private maneuvering is intense.
It has been widely speculated that Rob Riley, son of former Gov. Bob Riley, reached out to at least one member of Bentley's staff to encourage the Governor to intercede with Strange on Hubbard's behalf. It has even been rumored that a Federal Judge was contacted as well.
For now, fear and intimidation has allowed Hubbard to continue to wield a big stick on Goat Hill, with lobbyists, House members, and even U.S. Representative Mike Roger lining up to point the finger at anyone except the man accused of breaking the law.
Judge Walker is not known for granting many continuances so it is believed that Hubbard may stand trial as early as mid to late January.
Alabama hospitals nearing COVID-19 summer surge levels
Wednesday was the 18th straight day with more than 1,000 people in hospitals in Alabama with COVID-19. 
Alabama hospitals reported caring for 1,483 people infected with COVID-19 on Wednesday, the highest number of patients since Aug. 11, when the state was enduring its summer surge. Wednesday was also the 18th straight day with more than 1,000 people in hospitals in Alabama with COVID-19. 
The seven-day average of hospitalizations was 1,370 on Wednesday, the 36th straight day of that average rising. The Alabama Department of Public Health reported 2,453 new cases Wednesday. The 14-day average of new cases was — for the eighth day in a row — at a record high of 2,192. 
Across the country, more than 80,000 people were hospitalized for COVID-19 on Tuesday, a record high and the 15th straight day of record hospitalizations nationwide, according to the COVID Tracking Project, a coronavirus tracking website.
The CDC this week recommended people not travel for Thanksgiving to help prevent the spread of coronavirus. 
"The only way for us to successfully get through this pandemic is if we work together," said Dr. Kierstin Kennedy, UAB's chief of hospital medicine, in a message Tuesday. "There's no one subset of the community that's going to be able to carry the weight of this pandemic and so we all have to take part in wearing our masks, keeping our distance, making sure that we're washing our hands." 
Kennedy said the best way she can describe the current situation is "Russian Roulette." 
"Not only in the form of, maybe you get it and you don't get sick or maybe you get it and you end up in the ICU," Kennedy said, "but if you do end up sick, are you going to get to the hospital at a time when we've got capacity, and we've got enough people to take care of you? And that is a scary thought." 
The Alabama Department of Public Health on Wednesday reported an increase of 60 confirmed and probable COVID-19 deaths. Deaths take time to confirm and the date a death is reported does not necessarily reflect the date on which the individual died. At least 23 of those deaths occurred in November, and 30 occurred in other months. Seven were undated. Data for the last two to three weeks are incomplete.
As of Wednesday, at least 3,532 Alabamians have died of COVID-19, according to the Department of Public Health. During November, at least 195 people have died in Alabama from COVID-19. But ADPH is sure to add more to the month's tally in the weeks to come as data becomes more complete.
ADPH on Wednesday announced a change that nearly doubled the department's estimate of people who have recovered from COVID-19, bringing that figure up to 161,946. That change also alters APR's estimates of how many cases are considered active.
ADPH's Infectious Disease and Outbreak team "updated some parameters" in the department's Alabama NEDSS Base Surveillance System, which resulted in the increase, the department said.