GOP May Prevent Sessions From Being Budget Chair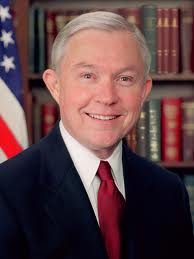 By Brandon Moseley
Alabama Political Reporter
BIRMINGHAM—There are media reports that U.S. Senator Jeff Sessions (R from Alabama), the Ranking member of the Senate Budget Committee will not become chairman of the Senate Budget Committee when Republicans assume control in January. Reports are that Senator Mike Enzi (R from Wyoming) is pushing to get the Chairmanship of the Budget Committee even though he is presently the Ranking member of the Senate Health Committee.
On Thursday, November 20, Alabama Commissioner of Agriculture and Industries John McMillan (R) said on Facebook, "Just read about an unfortunate turn of events that could prevent our own Senator Jeff Sessions from assuming chairmanship of the Senate Budget Committee. Senator Sessions is the advocate America needs to stand on the front line and fight for fiscal sanity in Washington DC. Let us pray that the Republican Senate Caucus comes to their senses."
Alabama Constitutional Conservatives organizer Deanna Frankowski wrote on Facebook, "The Republican leadership in the Senate wants to kick Sessions off the budget committee and take the chairmanship away from him and give it to Mike Enzi of Wyoming. And if that happens, that pretty much tells us everything we need to know about what's going to happen with the Republicans in the Senate."
Conservative talk radio host Rush Limbaugh said on Wednesday, November 19, Jeff Sessions is, "The most eloquent, consistent, outspoken critic of illegal immigration, amnesty. He is writing op-eds. He is delivering effective speeches from the floor of the Senate. He's just all over. He has been tireless in his characterization of the danger that this portends to the country, to the future. In a way, Jeff Sessions has actually been a lone voice in the Senate. There have been others, of course. Ted Cruz comes to mind, and Mike Lee."
Sen. Mike Enzi reportedly told the 'Washington Examiner's David Drucker that he wants to be the next chairman of the Senate Budget Committee and is in negotiations to supplant the panel's current ranking member, Sen. Jeff Sessions. "We're talking. I'd like to be the chair," Enzi said.
Sessions confirmed to the Examiner that Enzi wanted to be Budget Chairman. The ever gracious Sen. Sessions said, "We're good friends."
Rush Limbaugh said, "The budget process will be the last recourse against Obama's lawlessness, there's nobody more qualified to serve as budget chair than Jeff Sessions. But this thought process all assumes that other Republicans value the leadership qualities that Sessions has exhibited. According to Congressional Quarterly, Mike Enzi is planning to challenge Sessions for the chairmanship. Even though Enzi has not served as ranking minority member on the budget committee or led publicly on any budgetary issue, his seniority would bump Sessions from the position if he seeks it. And it's yet another example of why the seniority system is a poor method for determining leaders." So Enzi wants it. It looks like it's his if he wants it because of seniority. But my point here is: Why does Enzi want it?"
Senators Enzi and Sessions actually entered the Senate in the same year; but under Senate rules, when there is a tie the tie is broken by chance. Enzi apparently 'drew the longer straw.' Senator Enzi is the Ranking member of the Senate Health Committee and it was assumed that he would step up to chair that Committee in the new Congress.
Where Senator Sessions regularly appears on television, on the radio, in newspapers, giving interviews to websites, including the Alabama Political Reporter, Sen. Enzi is much less outspoken. The crisis at the border and immigration reform have been the biggest issues in Washington in recent months. While Sessions is extremely outspoken and available to the press and the public, Senator Enzi hasn't mentioned the issue once in the last six months of press releases on his website. Sen. Sessions has done far more work to motivate and energize the Republican base to come out and vote in November, which gave the Republicans control of the Senate.
Sen. Enzi recently fought off a primary challenge from Liz Cheney, daughter of former Vice President Dick Cheney (D). Former VP Dick Cheney told ABC's George Stephanopoulos that Enzi raised 84 percent of his campaign dollars from DC PACs which is more than any Senator from either party. Very few of Enzi's dollars come from Wyoming.
Perhaps those powerful DC PACs want their guy controlling the budget?
Senator Sessions is also a senior member of the Senate Judiciary Committee.
Mazda, Toyota invest additional $830 million in joint Huntsville plant
The additional investment into the plant, which is to produce new SUV's for both car companies, is for new manufacturing technologies to the production line and additional training for the 4,000 or so expected workers.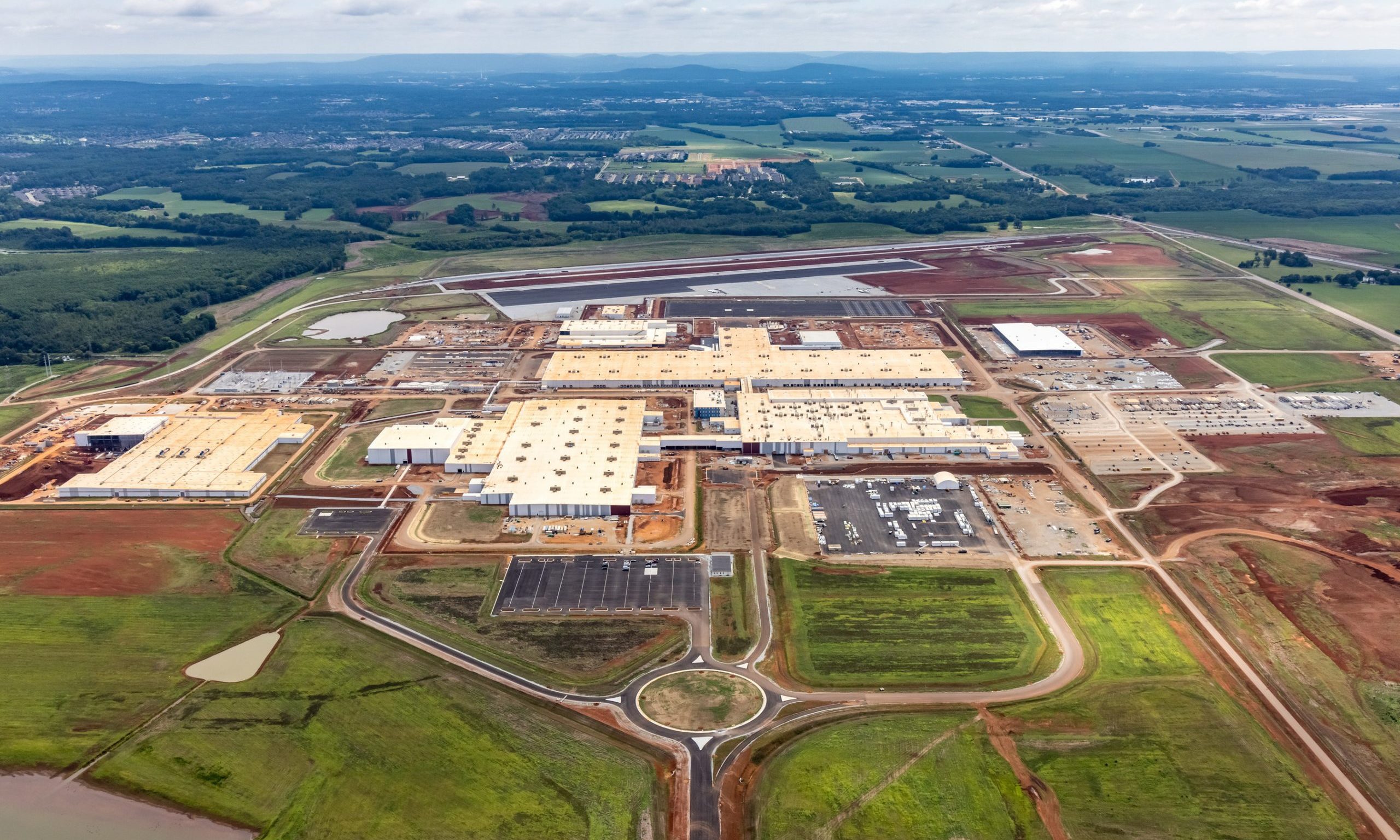 Gov. Kay Ivey on Thursday announced an additional $830 million investment in Mazda Motor Corp. and Toyota Motor Corp.'s joint manufacturing venture, Mazda Toyota Manufacturing, in Huntsville. 
The additional investment into the plant, which is to produce new SUV's for both car companies, is for new manufacturing technologies to the production line and additional training for the 4,000 or so expected workers, according to a press release from Ivey's office. 
"Toyota's presence in Alabama continues to build excitement about future opportunities that lie ahead, both for our economy and for the residents of our great state," Ivey said in a statement. "Mazda and Toyota's increased commitment to the development of this manufacturing plant reiterates their belief in the future of manufacturing in America and the potential for the state of Alabama to be an economic leader in the wake of unprecedented economic change.
The additional $830 million brings the total investment in the project to $2.311 billion and will allow for production line modifications for both of the new models. Once complete, the facility is slated to be able to produce up to 150,000 of a future Mazda crossover model and up to 150,000 of the Toyota SUVs annually. 
The joint venture has already hired approximately 600 of the planned 4,000 new workers, and the companies expect to begin accepting applications again later this year.
"Mazda Toyota Manufacturing is proud to call Alabama home. Through strong support from our state and local partners, we have been able to further incorporate cutting-edge manufacturing technologies, provide world-class training for team members and develop the highest quality production processes," said Mark Brazeal, vice president of administration at MTM, in a statement. "As we prepare for the start of production next year, we look forward to developing our future workforce and serving as a hometown company for many years to come."
Construction on the Huntsville plant is ongoing, with 75 to 100 percent completion on roofing, siding, floor slabs, ductwork, fire protection and electrical, according to the press release. 
"This newest investment by our partners at Mazda Toyota Manufacturing shows the company's continued confidence in the ability of our community to provide a strong, skilled workforce to meet the demands for quality and reliability," Huntsville Mayor Tommy Battle said in a statement. "We look forward to the day when the first vehicles roll off the line."
"We are excited to learn of this additional investment being made by Mazda Toyota Manufacturing," Limestone County Commission Chairman Colin Daly said in a statement. "We continue to be grateful to MTM for their belief in our community and look forward to our partnership with them for many years to co
Greg Canfield, Secretary of the Alabama Department of Commerce, said the new investment will magnify the economic impact of a project that is poised to transform the North Alabama region.
"With this enhanced investment, Mazda Toyota Manufacturing USA is adding new technology and capabilities to a manufacturing facility that was already designed to be one of the most efficient factories in the automotive industry," Canfield said in a statement. "We're confident that the groundbreaking collaboration between Mazda and Toyota will drive growth not only for the companies but also for North Alabama for generations."