How Voters Came to Elect Gary Palmer as Congressman

INSIDE THE STATEHOUSE
By Steve Flowers
This was probably one of the dullest and least interesting gubernatorial election years in memory. It stemmed from the fact that Robert Bentley was a popular incumbent governor and nobody dared to run against him in the Republican Primary. These days winning the Republican Primary is tantamount to election in the Heart of Dixie.
The only really exciting race was for the open 6th Congressional District seat vacated by Rep. Spencer Bachus. This district encompasses the suburbs of Birmingham and Jefferson County, as well as several surrounding conservative counties. It is home to some of the state's most affluent enclaves, such as Mountain Brook, Vestavia, Homewood and Hoover. It has been ranked in Washington as one of the most Republican congressional districts in the nation. Therefore, the congressman was elected in the summer GOP Primary.
Congressman is the proper terminology, as the entire illustrious field of aspirants were men. No women joined the fray. Although two of our seven congressional delegation members are females, Martha Roby in the 2nd District and Terri Sewell in the 7th District.
There were a host of well-qualified and well-financed candidates in the race. State Rep. Paul DeMarco of Homewood, State Sen. Scott Beason of Gardendale, wealthy businessman Will Brooke, policy think tank director Gary Palmer, Shelby County orthopedic surgeon Chad Mathis, businessman Tom Vigneulle and lawyer Robert Shattuck, all lined up to run. The above order of introduction of the seven candidates was the expected finishing position of the candidates as the race began.
It was soon revealed that DeMarco, Brooke, Mathis and Palmer would be the players. Beason was in the game only because he had good initial name identification. He simply could not raise any money, which is not a good recipe for victory in an open congressional contest. Brooke and Mathis appeared ready and able to spend their own money, which they did. 
Early on, pundits and polling suggested that DeMarco was the man to beat. Even the candidates' campaign strategies revealed that they had conceded the first place spot in the runoff to DeMarco. Therefore, they essentially ignored him and turned their attention to attacking their other rivals for second place. It became obvious that Brooke and Mathis campaign strategists had assumed that they were fighting for the runoff spot against DeMarco. It also became apparent, not only from ads but from debates, that Mathis and Brooke did not like each other.
Polling indicated that Mathis was getting traction in burgeoning Shelby County, especially Pelham, Helena and Calera where he lived. Brooke quickly took him down a notch with devastating ads depicting Mathis as a carpetbagger, who was really from Indiana and had only moved to the district five years earlier. Brooke and Mathis cannibalized each other and Gary Palmer ran feel good positive ads and slipped past them to make the runoff.
The final tally in the first primary on June 3, had DeMarco with a commanding 33 percent. Palmer made the runoff with 20 percent. Beason, Mathis and Brooke finished 3rd, 4th and 5th with 15 percent each.
Conventional wisdom would say that DeMarco would easily win the July 15 runoff. However, that would not be the case. Gary Palmer came from behind to annihilate Paul DeMarco by a whopping 63 to 37 margin. It was an amazing turnaround. Gary Palmer goes to Congress at 60 to represent the 6th Congressional District.
What accounted for Palmer's remarkable turnaround victory? At first glance, it seemed inexplicable. However, when you study the results there are several obvious hypothesis. 
First of all, even though this is home to Alabama's most traditional business oriented Republican base of voters, who by Alabama standards could be considered moderate Republicans, they were outnumbered by the religious right voters. Palmer became the candidate of the religious right and DeMarco was the standard bearer of the silk stocking suburbs of Mountain Brook and Homewood. The 280 corridor and Briarwood church voters as well as north Jefferson went for Palmer. The religious right saw a chance to nominate one of their own.  Palmer was endorsed by Ralph Reed, Gary Bauer and James Dobson.
DeMarco was also hurt badly by an attack ad against Palmer, which was totally disingenuous. A conservative group out of Washington pumped a ton of money into Palmer's campaign in the runoff. The Club for Growth super PAC is boasting in Washington that there significant $250,000 runoff contribution was the reason for Palmer's victory. It certainly helped, but it was not the only reason.  The fact that Palmer was the candidate of the religious right carried the day.
See you next week.
Steve Flowers is Alabama's leading political columnist. His column appears weekly in 72 Alabama newspapers. Steve served 16 years in the state legislature. He may be reached at www.steveflowers.us.
Opinion | That climate change hoax is killing us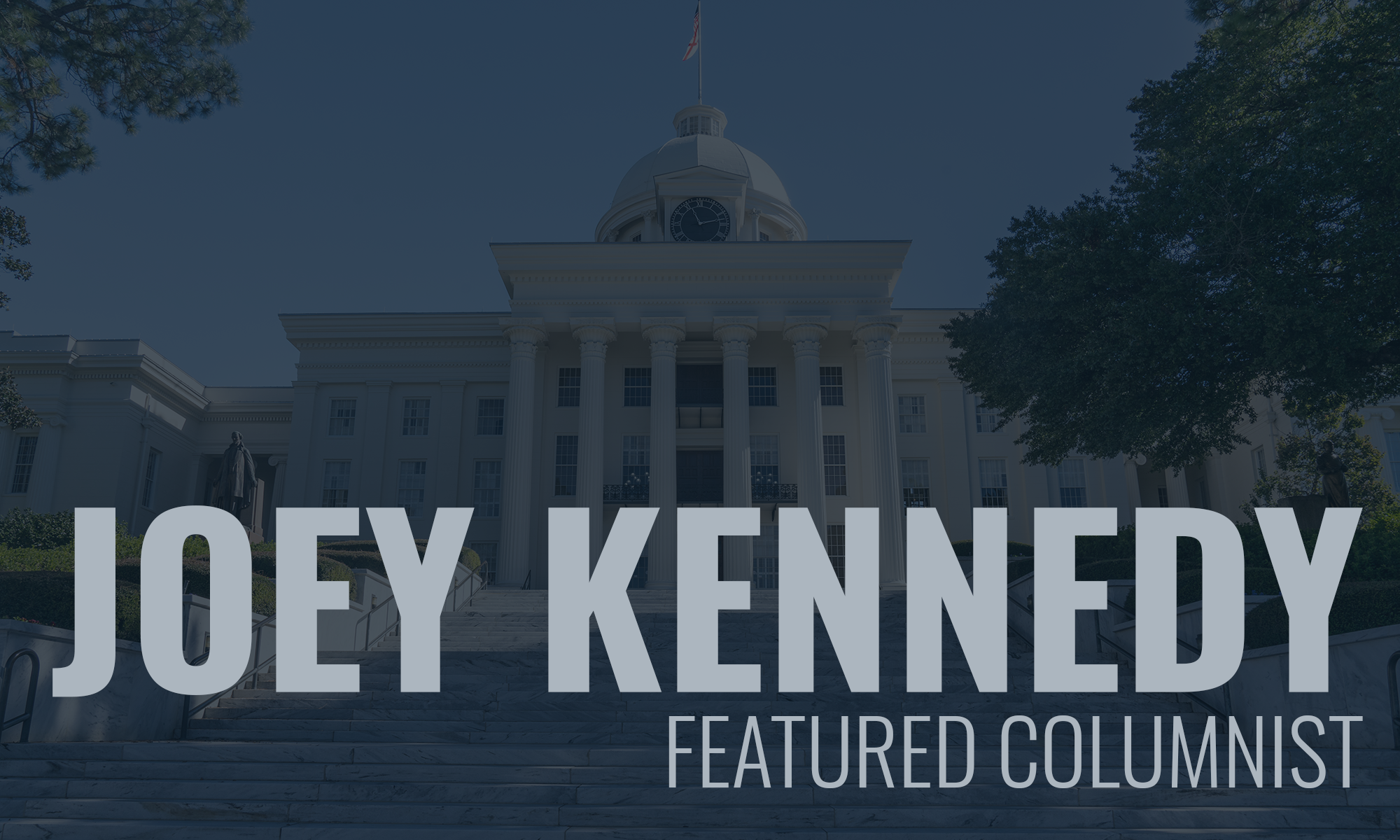 I grew up with hurricanes. For my first 11 years, my parents and I lived on the Texas Gulf Coast, near Beaumont. My father was transferred by the company he worked for, Texas Gulf Sulfur, to deep South Louisiana in 1967. We lived in Houma, in Terrebonne Parish, but Dad worked near Larose, in Lafourche Parish.
Hurricanes were regular events in Southeastern Texas and South Louisiana. Still are, but in much more frequent numbers. And Alabama gets clobbered every so often, most recently yesterday and today. Sally made landfall near Gulf Shores, and you can be assured the damage will be extensive, especially from flooding.
Flooding was a big factor in Texas hurricanes too, when I lived there. Hurricane Carla, in 1961, devastated High Island, not far from our home. Flooding was widespread. Carla was a Category 4 storm. But notably, that September, Carla was only the third named storm of the hurricane season.
This year, we're running out of names. Striking Alabama this week, only a few days after Carla struck Southeastern Texas in 1961, Sally is toward the end of the hurricane alphabet. The National Hurricane Center and World Meteorological Organization are literally running out of names for storms this year.
Earlier this week, and maybe still, there were five named storms in the Atlantic. This is only the second time on record that five named storms are in the Atlantic at the same time. And they're using up the Alphabet. The first time this happened was 1971, at a time when humans were first becoming aware of climate warming.
Little do we know, that before Sally decided to squat on Alabama, Hurricane Paulette made landfall in Bermuda on early Monday morning. There are so many hurricanes around, we can't even keep up with them.
They're like Republican scandals.
Probably more than any other indicator, hurricanes tell the story of climate change, the very real climate change that Donald Trump and many Republicans deny or call a hoax.
Like the COVID-19 Pandemic. Like so many events that Trump and Trump Republicans can't (or won't) believe. Like the corruption that permeates the Trump administration. Like the wildfires destroying the far West Coast states.
That's not climate change, claims Trump. It's because California won't sweep the forests. I call BS. Even on California being responsible for sweeping. Most of the forestland in California is federal land. Most of the burning areas are on or near federal trees. Yet, the state of California spends more money on forest management than the federal government, which owns most of the land. That's the truth. No hoax.
Trump should order secret federal teams of ICE forest sweepers to do their jobs.
The hoax from Republicans and the Trump administration is that crazy antifa hit squads are invading the West Coast to reign terror on the populations there. National security experts continue to assert that white supremacists and nationalists are the most dangerous domestic terror threat. But Trump defends those radicals – "they are very fine people" — because they hold up some mysterious white heritage above all others. If Trump is anything, he's the whitest Angry White Man ever.
Climate change is real. The coronavirus pandemic exists. White nationalists are the most serious domestic terror threat in this country.
Black lives do matter.
Yet, once again and often, Trump shows the orange-hued emperor has no clothes. As Stormy Daniels has previously said, that is not a good look.