How Voters Came to Elect Gary Palmer as Congressman

INSIDE THE STATEHOUSE
By Steve Flowers
This was probably one of the dullest and least interesting gubernatorial election years in memory. It stemmed from the fact that Robert Bentley was a popular incumbent governor and nobody dared to run against him in the Republican Primary. These days winning the Republican Primary is tantamount to election in the Heart of Dixie.
The only really exciting race was for the open 6th Congressional District seat vacated by Rep. Spencer Bachus. This district encompasses the suburbs of Birmingham and Jefferson County, as well as several surrounding conservative counties. It is home to some of the state's most affluent enclaves, such as Mountain Brook, Vestavia, Homewood and Hoover. It has been ranked in Washington as one of the most Republican congressional districts in the nation. Therefore, the congressman was elected in the summer GOP Primary.
Congressman is the proper terminology, as the entire illustrious field of aspirants were men. No women joined the fray. Although two of our seven congressional delegation members are females, Martha Roby in the 2nd District and Terri Sewell in the 7th District.
There were a host of well-qualified and well-financed candidates in the race. State Rep. Paul DeMarco of Homewood, State Sen. Scott Beason of Gardendale, wealthy businessman Will Brooke, policy think tank director Gary Palmer, Shelby County orthopedic surgeon Chad Mathis, businessman Tom Vigneulle and lawyer Robert Shattuck, all lined up to run. The above order of introduction of the seven candidates was the expected finishing position of the candidates as the race began.
It was soon revealed that DeMarco, Brooke, Mathis and Palmer would be the players. Beason was in the game only because he had good initial name identification. He simply could not raise any money, which is not a good recipe for victory in an open congressional contest. Brooke and Mathis appeared ready and able to spend their own money, which they did. 
Early on, pundits and polling suggested that DeMarco was the man to beat. Even the candidates' campaign strategies revealed that they had conceded the first place spot in the runoff to DeMarco. Therefore, they essentially ignored him and turned their attention to attacking their other rivals for second place. It became obvious that Brooke and Mathis campaign strategists had assumed that they were fighting for the runoff spot against DeMarco. It also became apparent, not only from ads but from debates, that Mathis and Brooke did not like each other.
Polling indicated that Mathis was getting traction in burgeoning Shelby County, especially Pelham, Helena and Calera where he lived. Brooke quickly took him down a notch with devastating ads depicting Mathis as a carpetbagger, who was really from Indiana and had only moved to the district five years earlier. Brooke and Mathis cannibalized each other and Gary Palmer ran feel good positive ads and slipped past them to make the runoff.
The final tally in the first primary on June 3, had DeMarco with a commanding 33 percent. Palmer made the runoff with 20 percent. Beason, Mathis and Brooke finished 3rd, 4th and 5th with 15 percent each.
Conventional wisdom would say that DeMarco would easily win the July 15 runoff. However, that would not be the case. Gary Palmer came from behind to annihilate Paul DeMarco by a whopping 63 to 37 margin. It was an amazing turnaround. Gary Palmer goes to Congress at 60 to represent the 6th Congressional District.
What accounted for Palmer's remarkable turnaround victory? At first glance, it seemed inexplicable. However, when you study the results there are several obvious hypothesis. 
First of all, even though this is home to Alabama's most traditional business oriented Republican base of voters, who by Alabama standards could be considered moderate Republicans, they were outnumbered by the religious right voters. Palmer became the candidate of the religious right and DeMarco was the standard bearer of the silk stocking suburbs of Mountain Brook and Homewood. The 280 corridor and Briarwood church voters as well as north Jefferson went for Palmer. The religious right saw a chance to nominate one of their own.  Palmer was endorsed by Ralph Reed, Gary Bauer and James Dobson.
DeMarco was also hurt badly by an attack ad against Palmer, which was totally disingenuous. A conservative group out of Washington pumped a ton of money into Palmer's campaign in the runoff. The Club for Growth super PAC is boasting in Washington that there significant $250,000 runoff contribution was the reason for Palmer's victory. It certainly helped, but it was not the only reason.  The fact that Palmer was the candidate of the religious right carried the day.
See you next week.
Steve Flowers is Alabama's leading political columnist. His column appears weekly in 72 Alabama newspapers. Steve served 16 years in the state legislature. He may be reached at www.steveflowers.us.
Opinion | The blackest Black Friday ever
"The coming weeks are going to be difficult, no doubt about that."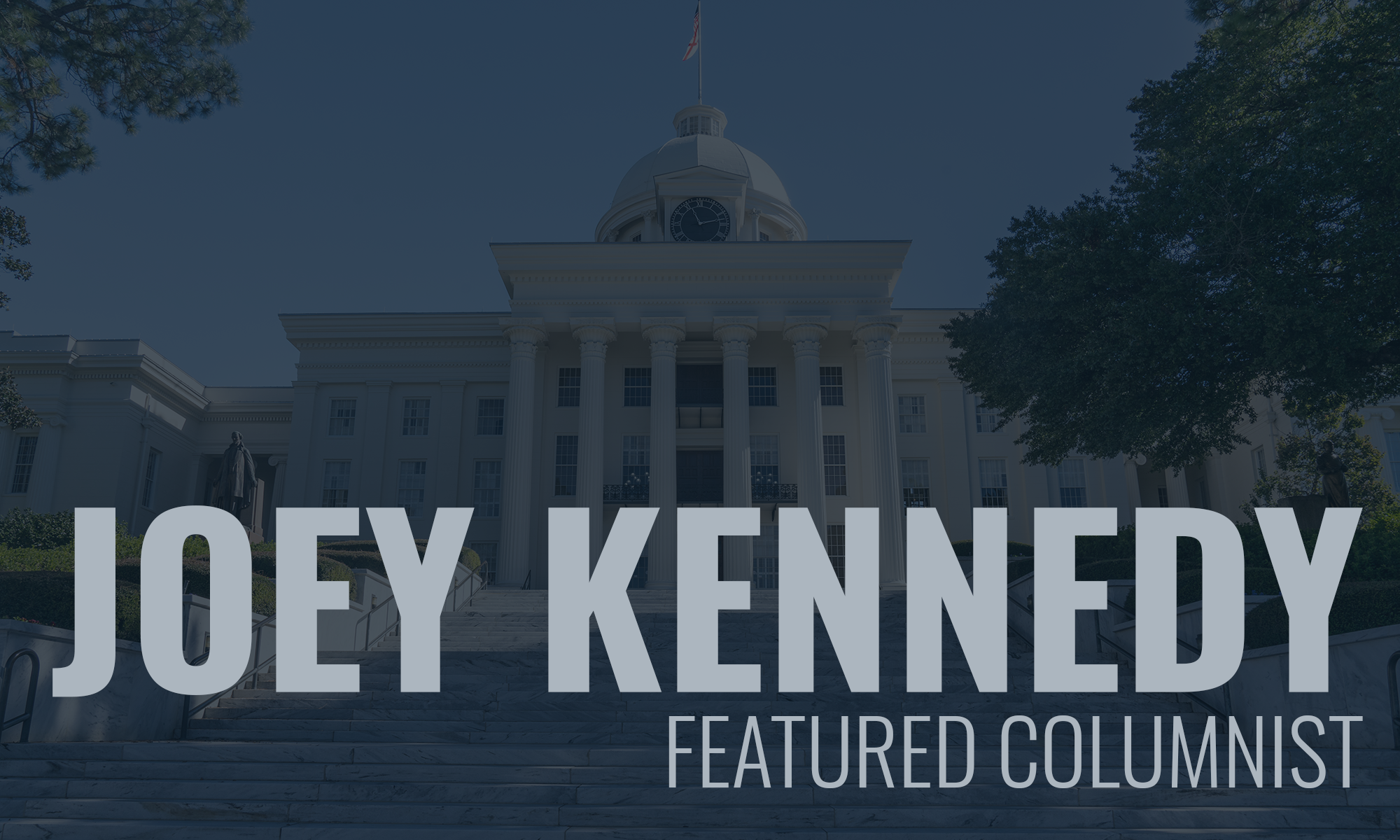 Thursday was Thanksgiving, and it's understandable that many people didn't have a lot to be thankful for. More than 260,000 people are dead because of the COVID-19 pandemic that Donald Trump simply ignored. Around 3 million people have been infected, with many of those suffering lifelong health complications from the virus.
A first Thanksgiving without loved ones. A first Christmas without loved ones bearing down.
Millions of people lost their jobs because of the pandemic. Hundreds of thousands are in danger of being evicted from their homes. Many don't have water or power or heat as the winter settles in.
Thanksgiving? Really?
Except …
Yes, there are many things to be thankful for. Our families, if we have them. Our friends, and we all have them. Our animals, and many of us have them.
We can be thankful that the long, horrible tenure of Donald Trump is nearly over. It's the end of an error.
We can hope that racism will be wrong again. That homophobia, misogyny, xenophobia, and cruelty will fall from the everyday ordinary to the awful extraordinary. Kids in cages, separated from their parents, no more. Chaos in government simply an anomaly at last.
We can hope. That alone is something to be thankful for.
The year 2020 has been a hot mess. Masks, social distancing, hand washing and sanitizing are the norm now. They may be forever.
We should be thankful that COVID-19 vaccines are on the horizon. But that's a strange thankfulness, and we cherish a vaccine for a disease that didn't have to spread as far and wide as it did. It was mismanaged as badly as a crisis can be mismanaged.
There still are people out there who refuse to wear masks or who believe the virus is a hoax. A doctor described people she was caring for who were dying, and all the time denying the virus existed, even to their last breaths.
That's certainly nothing to be thankful for.
Our health care workers, those on the front lines, deserve our thanks and our love. As do grocery store workers, first responders, teachers, and delivery people. Heroes work there.
I'm personally thankful for my wife of 41 years. My daughters in San Diego. My friends here and elsewhere. My pugs and other dogs and animals. I've got plenty to be thankful for, when we pare life down and don't expect so much.
The coming weeks are going to be difficult, no doubt about that.
Too many people traveled this Thanksgiving, and there's going to be a price to pay. Too many people are making plans for Christmas, and there's going to be a price to pay. Too many people are planning New Year's Eve celebrations, and there's going to be a price to pay.
Oh, I'll have some champagne and stay up until midnight on New Year's Eve, if only to witness that this damn year doesn't hang around for one second longer than is allowed.
Perhaps we can see a light at the end of this 2020 tunnel. Maybe by spring, we'll all be vaccinated, and this pandemic will be at the beginning of its end.
But if 2020 has taught us anything, it's that we can't count on, yes, anything.
This is Black Friday. The blackest Black Friday ever. Be careful out there. Wash your hands and wear a mask. Take care of each other. Believe in science. Don't trust a reality show president who, fortunately, finally has been fired.
Do your best to do your best. Let's have a new year that at least promises hope.
Dig deep and find what you're thankful for. Then hug it close with all your might.