Rogers Says UAB Decision to Kill Football Program will Fuel Effort to Separate School from UA System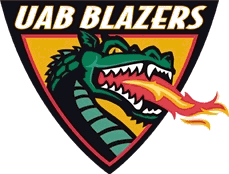 By Brandon Moseley, Bill Britt, & Susan Britt
Alabama Political Reporter
On Tuesday, December 2, University of Alabama at Birmingham (UAB) announced that the football was getting the axe, along with the rifle and bowling teams.
University President Ray Watt announced in a Tuesday press conference that UAB's football team has played its last game at any level.
President Watt said in a statement, "More than a year ago, UAB began the largest, most comprehensive strategic planning process in the university's history. Designed to identify areas of excellence and set priorities for investment and growth, this strategic review has empowered leaders across campus to think critically about how to best invest resources and position UAB as a premier and sustainable institution for the future."
Watt said that the 2014-2015 academic year will be the final season for UAB football, bowling and rifle. This season ended for the football team on Saturday with a win to become bowl eligible. Unless UAB gets and accepts a bowl invitation there will never be another UAB football game played.
President Watt said that UAB will honor scholarships for those on scholarship athletes who choose to stay at UAB beyond this season, and will honor the coaches' contracts. Watt said that, "When a program is discontinued, per NCAA bylaws, players who decide to leave UAB to play elsewhere will not be required to sit out of competition the following season."
President Watt said that investments in football were unlikely to produce a sustainable return relative to the required investment. President Watt claims that UAB already subsidizes $20 million of the roughly $30 million annual Athletic Department budget.
The Alabama Political Reporter spoke with State Representative John Rogers (D – Birmingham) about the situation. A defiant Rep. Rogers vowed, "We are going to try to free UAB."
Currently the University of Alabama at Birmingham and the University of Alabama in Tuscaloosa all share a Chancellor and a Board of Trustees with the original University of Alabama campus in Tuscaloosa. UAB supporters claim that the Birmingham campus, its on-campus medical school, and University Hospital actually generate more revenue than the Tuscaloosa Campus which is best known for its law school and perennially ranked college football team.
Rep. Rogers said that this is bigger than the football team. Rogers said, "Football is what you see; but we catch grief on everything we do down here like wanting to build a dormitory, they want to take the business school now."
Rogers said, "We are going to try to separate UAB from the University of Alabama."
State Representative Jack Williams (R from Vestavia) said in a written statement, "The battles fought by Dr. Ann Reynolds and Dr. Carol Garrison make today's announcement no surprise. These two iron-willed women never succumbed to the unrelenting pressure the University of Alabama System Board of Trustees brought down on them to destroy UAB athletics. Those battles and the pressure sustained over the years makes our current lack of leadership regrettable, but understandable."
Rep. Rogers said, "Every president we have had in the past has stood up to them and they got rid of them. They have finally found a president that will play ball with them." Rogers said, "I have called all of the Republicans trying to get them to fight with me. I think they will. So far, everyone has said they will stand up with me." Rogers is expected to introduce legislation to separate UAB from governance by the University of Alabama Board of Trustees.
Rep. Williams said, "Today is a sad day – but for those of us who love UAB – we cannot quit. We must be even more vigilant because today's surrender has signaled to the Board that they can strip away from this campus whatever they desire. Others must stand and fight before this great university is reduced to only a medical school and an extension center. Our community must not lose sight of UAB's potential greatness – even if those at its helm seem to lose heart."
Rep. Rogers said, "The football program is making progress now. We have contributors donating money to the program now. So why do they want to do this to the program now?…They are trying to do this because of Bear Bryant, Jr. and Clive St. John and the Board of Trustees. Every high school in the state has a stadium. When we had the money to build a stadium they wouldn't let us build a stadium. Everything we try to do they block us."
Rep. Williams said, "The negative repercussions of this day will be felt on the UAB campus and in the Birmingham community for generations to come.
President Watt said that UAB can not be competitive in the rapidly evolving NCAA landscape and the soaring costs associated with maintaining a competitive team and already has the fifth-largest budget and subsidy in Conference USA.
UAB is the first FBS level school to drop the sport of football since Pacific in 1995.
Rep. Rogers said, "They tell me there are going to be 10,000 students in the streets tomorrow," protesting the decision.
Print this piece
Lawmaker files bill to ban treatments for transgender kids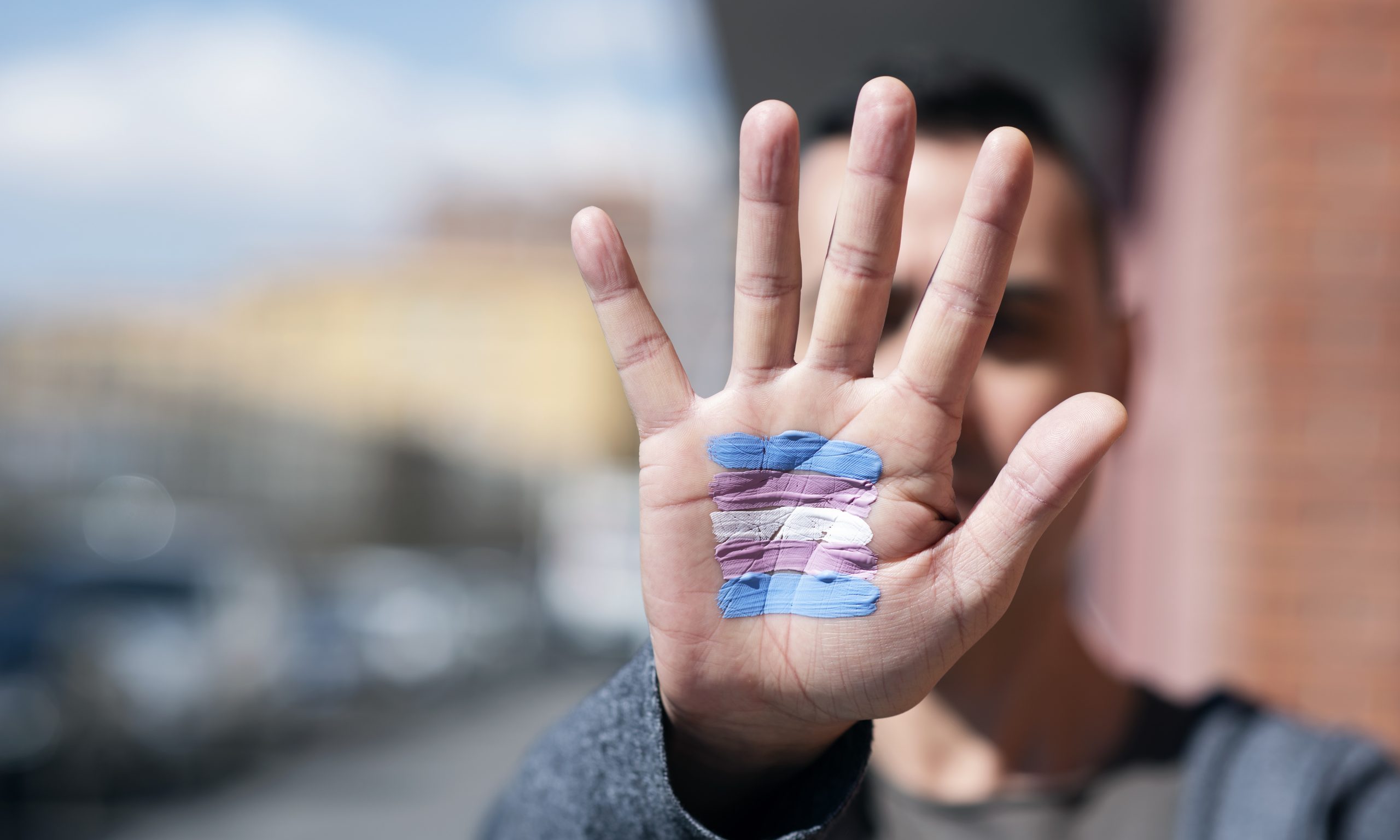 Republican Wes Allen, R-Troy, filed a bill to prevent doctors from providing hormone replacement therapy or puberty suppressing drugs to people younger than 19 who identify as transgender.
HB303, the Alabama Vulnerable Child Compassion and Protection Act,  would make it a Class C felony, punishable by up to 10 years in prison, for doctors to prescribe puberty-blocking medications or opposite gender hormones to minors. Allen's legislation would also ban hysterectomy, mastectomy or castration surgeries from being performed on minors.
"I was shocked when I found out doctors in Alabama were prescribing these types of drugs to children," Allen said in a news release. "This is something you hear about happening in California or New York but it is happening right here in Alabama and it's time we put a stop to that practice."
Allen said that children experiencing gender dysphoria are struggling with a psychological disorder and that they need therapeutic treatment from mental health professionals instead of medical intervention that would leave their bodies "permanently mutilated." 
"These children are suffering from a psychological disorder, just as someone who is suffering with bipolar disorder or schizophrenia but we treat those patients and try to help them. We should treat these psychological disorders as well."
In 2018, a policy statement from the American Academy of Pediatrics (AAP) said that:
"Transgender identities and diverse gender expressions do not constitute a mental disorder; 

Variations in gender identity and expression are normal aspects of human diversity, and binary definitions of gender do not always reflect emerging gender identities; 

Gender identity evolves as an interplay of biology, development, socialization, and culture; and

If a mental health issue exists, it most often stems from stigma and negative experiences rather than being intrinsic to the child"
The World Health Organization (WHO) announced in 2018 that it was removing "gender identity disorder" from its global manual of diagnoses and reclassify "gender identity disorder" as "gender incongruence," which is now listed under the sexual health chapter rather than the mental disorders chapter. 
In a 2018 interview, Dr. Lale Say, a reproductive health expert at the WHO, said that gender incongruence was removed from the list of mental health disorders because "we had a better understanding that this was not actually a mental health condition and leaving it there was causing stigma. So in order to reduce the stigma, while also ensuring access to necessary health interventions, this was placed in a different chapter."
In 2012, the American Psychiatric Association revised the Diagnostic and Statistical Manual of Mental Disorders (DSM) to remove the term "gender identity disorder" from the manual and add the term "gender dysphoria."
Allen's bill will be considered by the Alabama House of Representatives in the coming weeks.
Print this piece