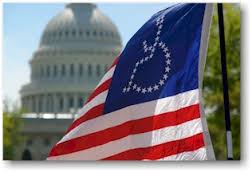 By Brandon Moseley
Alabama Political Reporter
Wednesday, December 3, Congressman Bradley Byrne (R from Montrose) said that the ABLE Act is the first major piece of legislation affecting Americans with disabilities in nearly 25 years. Rep. Byrne joined a bipartisan group of Congress members in voting for the legislation on Wednesday.
U.S. Representative Byrne said in a written statement that the legislation gives disabled Americans a new option for handling financial struggles.
H.R. 647, the Achieving a Better Life Experience (ABLE) Act, allows for disabled Americans to have tax-free savings accounts to cover certain qualified expenses including education, housing and transportation. Rep. Byrne said that the bill is widely seen as "first major piece of legislation affecting Americans with disabilities in nearly 25 years." Congressman Byrne was one of the 380 cosponsors of the legislation in the House of Representatives. A companion bill in the Senate is co-sponsored by 74 of the 100 Senators.
Rep. Byrne said: "Too often here in Washington we let politics get in the way of finding bipartisan, commonsense solutions. The ABLE Act is just that: a solution that I am pleased to have cosponsored and voted for." "What the ABLE Act does is allow people with disabilities to have certain savings accounts that they can use to help take care of themselves. Just as we have tax-free savings accounts for our children's education, the ABLE Act sets up similar savings-accounts for disabled individuals to allow them to save for qualified expenses without jeopardizing their eligibility for disability benefits."
Sara Weir, the interim president of the National Down Syndrome Society, called the ABLE Act "historic for the disability community."
Rep. Byrne said, "This type of bipartisan bill, which was co-sponsored by 380 of the 435 members of the House of Representatives, demonstrates what happens when Washington puts politics aside and focuses on making a real difference in the lives of Americans. I look forward to continuing to advance commonsense solutions, just like the ABLE Act, in the 114th Congress."
The bill was sponsored by Ander Crenshaw (R from Florida).
Representative Crenshaw said in a written statement, "Millions of Americans living with disabilities are now on a path to a brighter future, and I couldn't be more proud or more grateful for the team effort that led to House passage of the ABLE Act. I am hopeful for Senate passage of this landmark legislation next week so Congress can send the bill to the President to be signed into law."
Congressman Crenshaw said, "Those who face the day-to-day struggle of living with disabilities that others of us can only imagine have a new tool to use in planning for the years ahead, tax-free savings accounts. No longer will they have to watch from the sidelines as other Americans access IRS-sanctioned tool to plan for their future. They will have the option to use ABLE accounts as their compass to set a course for a brighter future. In this great and prosperous nation, everyone deserves a shot at the American Dream. With determination, focus, teamwork, and sheer willpower, we've opened a door to a brighter future that might otherwise have remained closed. That's a cause worth fighting for."
According to the summary of the bill, "Achieving a Better Life Experience Act of 2013 or the ABLE Act of 2013 – Amends the Internal Revenue Code to establish tax-exempt ABLE accounts to assist an individual with a disability in building an account to pay for qualified disability expenses. Defines "qualified disability expenses" to include expenses for education, including higher education expenses, a primary residence, transportation, obtaining and maintaining employment, health and wellness, and other personal support expenses."
"Treats a qualified ABLE program and an ABLE account in the same manner as a qualified tuition program for income tax purposes (i.e., allowing a tax exemption for such program and an exclusion from gross income of amounts attributable to a contributor to or a beneficiary of a program account). Defines "qualified ABLE program" as a program established and maintained by a state agency under which a person may make contributions to an ABLE account established to pay for qualified disability expenses."
"Requires amounts in ABLE accounts to be disregarded in determining eligibility for Medicaid and other means-tested federal programs. Suspends the payment of supplemental security income benefits under title XVI (Supplemental Security Income) of the Social Security Act to an individual during any period in which such individual has excess resources attributable to an ABLE account."
The ABLE Act passed by a vote of 404 to 17.
Congressman Byrne represents Alabama's First Congressional District. Rep. Byrne was recently reelected to his second term in the U.S. House of Representatives.
Caravan to honor the life of longtime State Rep. Alvin Holmes
The caravan is being organized by community activists Ja'Mel Brown and William Boyd.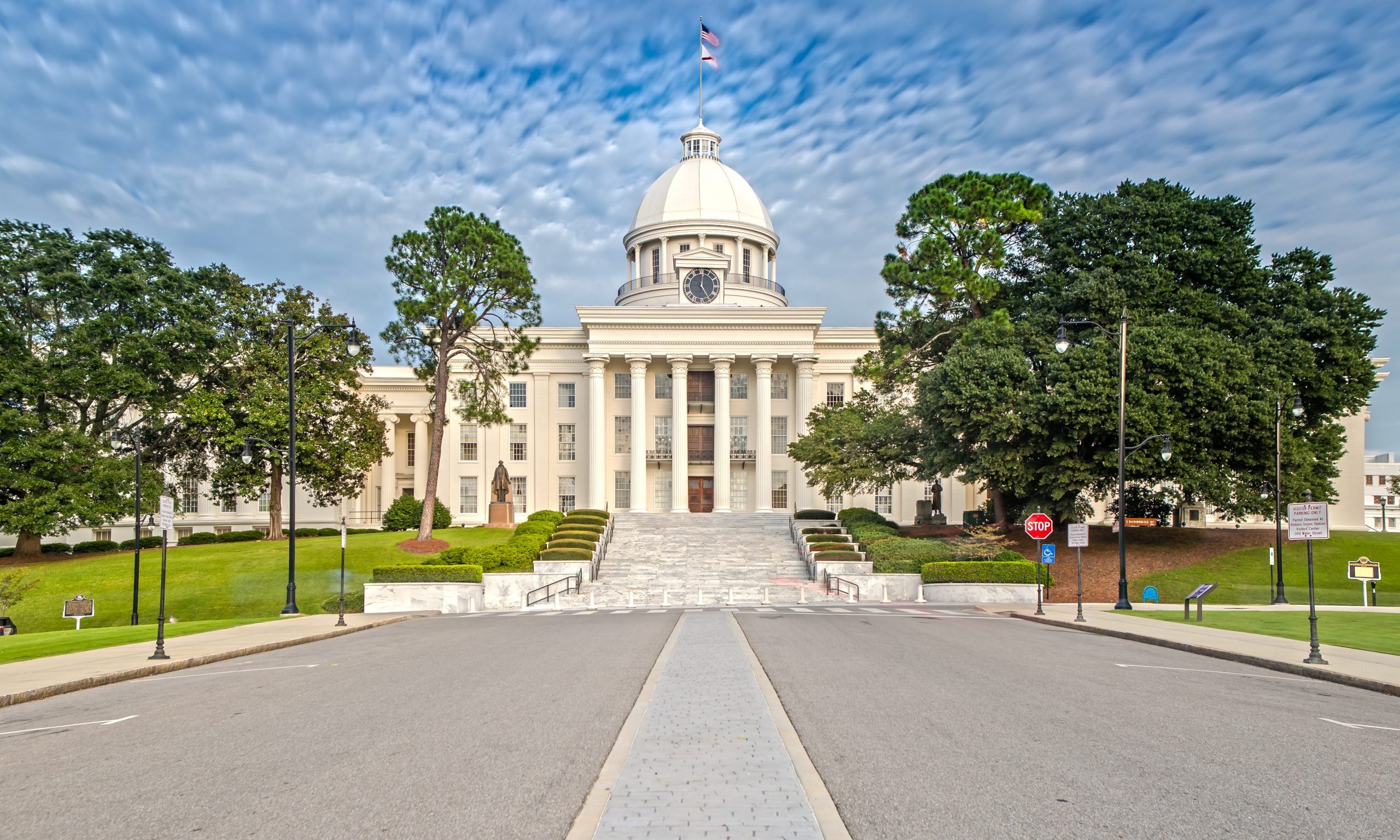 There is a car ride caravan honoring the life and service of Rep. Alvin Holmes in Montgomery at 2 p.m. Monday. The caravan is being organized by community activists Ja'Mel Brown and William Boyd.
On Saturday, Holmes passed away at age 81. He was born in 1939 into a very segregated Montgomery and spent his life battling in favor of civil rights causes. He was one of the first Black state representatives to serve in the Alabama Legislature after implementation of the Voting Rights Act.
There had been Black legislators during Reconstruction in the 1870s, but Jim Crow segregation during much of the 20th Century had effectively disenfranchised millions of Black Alabamians for generations.
Holmes served in the Alabama House of Representatives, representing House District 78 from 1974 to 2018. Holmes participated in the civil rights movement. He was a professor and a real estate broker.
The chairman of the Alabama Democratic Party, State Rep. Chris England, D-Tuscaloosa, released a statement mourning Holmes's passing.
"Representative Alvin Holmes was a great Democrat and a fighter," England said. "He stood on the frontlines of the fight for civil rights and was willing to sacrifice everything in his fight for justice for all. He not only had a long and distinguished career as a civil rights leader, but also as a member of the Legislature, serving his constituents faithfully and dutifully for 44 years. Alabama has lost a giant, whose wit, intelligence, fearlessness, selfless determination, and leadership will be sorely missed. My prayers are with his friends, family, and colleagues."
State Rep. Kirk Hatcher, D-Montgomery, fondly remembered Holmes, whom he defeated in the 2018 Democratic primary.
"Today we lost a dedicated warrior for social justice. Representative Alvin Holmes was a true public servant," Hatcher said. "What an amazing legacy he has left us! He could always be seen waging the good fight for equality in all aspects of state government and beyond. His public service is legendary and without peer."
"In recent years, I am profoundly grateful for the grace he showed me in his willingness to share with me his blueprint for effectively serving our people—and by extension the larger community," Hatcher said. "Today, my fervent prayers are with his beloved daughter Veronica, her precious mom (and his best friend), as well as other cherished members of his family and friends as they mourn his passing. I humbly join the many voices who offer a sincere 'Thank You' to Mr. Alvin Holmes for his dedicated service to our Montgomery community and our state. 'May angels sing thee to thy rest.'"
State Rep. Tashina Morris, D-Montgomery, also fondly remembered Holmes.
"Sending Prayers to The Holmes family," Morris said. "Alvin Holmes was the epitome of greatness working for his people!! May you Rest Well !!!"
Republican insider and former State Rep. Perry Hooper Jr. also served with Holmes in the Alabama House of Representatives and the Montgomery legislative delegation.
"I served with Alvin for 20 years in the Alabama Legislature," Hooper said. "We often disagreed on the issues, but even after a heated floor debate, we could shake hands at the end of the day. I always considered him a friend. He loved Montgomery and he was a great representative of his district and its issues. He was always willing to go the extra mile for one of his constituents. When I served as Chairman of the Contract Review Committee, he was one of the committee's most conscientious members. He was always questioning contracts so he could be assured that the contract represented a good use of taxpayer's dollars which as Chairman I greatly appreciated. He was one of a kind pioneer in the Alabama Legislature and will be sorely missed."
Alabama Secretary of State John Merrill served with Holmes in the Alabama House of Representatives prior to his election as secretary of state.
"I just learned that former State Rep. Alvin Holmes passed away today," Merrill said on social media. "I enjoyed the privilege of serving with him from 2010-14. There was never a dull moment whenever he was in the Chamber. I appreciated him for his candor & for his desire to work on behalf of his constituents!"
Holmes was a member of the Hutchinson Missionary Baptist Church, Kappa Alpha Psi Fraternity, Montgomery Improvement Association, Southern Christian Leadership Conference, Alabama Southern Christian Leadership Conference Board, and the National Association for the Advancement of Colored People. He has one daughter, Veronica.