Roby Supports Defense Bill With Less Cuts
By Brandon Moseley
Alabama Political Reporter
The U.S. has been drastically cutting our Defense capabilities over the last several years anticipating a more peaceful planet following the Iraq and Afghanistan Wars. Reality on the ground however indicates that peace is not likely in our future as ISIS has invaded Iraq and the Taliban is still very relevant in Afghanistan. Accepting that new reality, the U.S. House of Representatives passed a $577.1 billion defense policy bill with fewer cuts on Thursday, December 4. U.S. Representative Martha Roby (R from Montgomery) supported the Republican legislation.
Congresswoman Roby said in a written statement, "Ensuring that our service men and women have the funding and equipment they need to carry out their jobs is one of my top priorities in Congress. That's why I voted today in support of the National Defense Authorization Act and hope that the Senate will do so next week."
Rep. Roby said, "This bill helps maintain a strong military, which is vital in protecting the American people and our interests. We have seen how dangerous cuts to our defense programs can be and the detriment that sequestration has caused. I will continue to work to repair the damage done by these ill-conceived military cuts."
U.S. Senator John McCain (R from Arizona) told the 'Washington Times' of the defense spending cuts, "They are destroying the military. That's the words of the chief of staff of the Army and the commandant of the Marine Corp. It's doing irreparable damage to the ability to defend this nation." Sen. McCain is likely to be the Chairman of the Armed Services Committee in the new Republican controlled U.S. Senate.
U.S. House $577.1 billion budget rejected Defense Department request to ground the A-10 aircraft. The House also authorized purchases of five EA-18G Growler radar-jamming jets made by Boeing. The planes will coast an additional $450 million. The bill also rejected a new round of base closings. The Air Force proposal to shut down the A10 "Warthog" Thunderbolt II program would have saved $4 billion.
Senator Kelly Ayotte (R from New Hampshire) wrote in a letter on November 15 signed by 30 lawmakers, "The A-10 plays an essential role in helping our ground forces and special operators accomplish their missions and return home safely." "We oppose any effort that would divest the A-10, creating a CAS capability gap that would reduce Air Force combat power and unnecessarily endanger our service members in future conflicts."
The House also agreed to purchase 96 new Tomahawk missiles. The Air Force had requested 100.
The bill passed the House 300-119. The Senate probably will follow suit this week. The annual defense policy bill sets military policy and spending targets for fiscal 2015, which started Oct. 1.
The legislation authorizes $577.1 billion in spending for national defense programs, which is down from $625.1 billion in the previous year. This includes $63.7 billion for overseas contingency operations. The bill also authorizes the training of moderate Syrian rebels to fight Islamic State terrorists, extends a ban on closing the U.S. detention facility in Guantanamo Bay, Cuba, and bans new purchases of Russian rocket engines not already under contract for national-security space launches. The bill also increases pharmacy co-pays $3 for the Pentagon's Tri-Care military health program in order to save money.
Original reporting by Bloomberg's Roxana Tiron and the 'Washington Times' were used in this report.
Congresswoman Martha Roby represents Alabama's Second Congressional District.
Alabama's COVID-19 cases continue to rise
Alabama's ongoing increase in new cases and COVID-19 hospitalizations is especially worrisome for public health experts as flu season arrives and several holidays are just around the corner.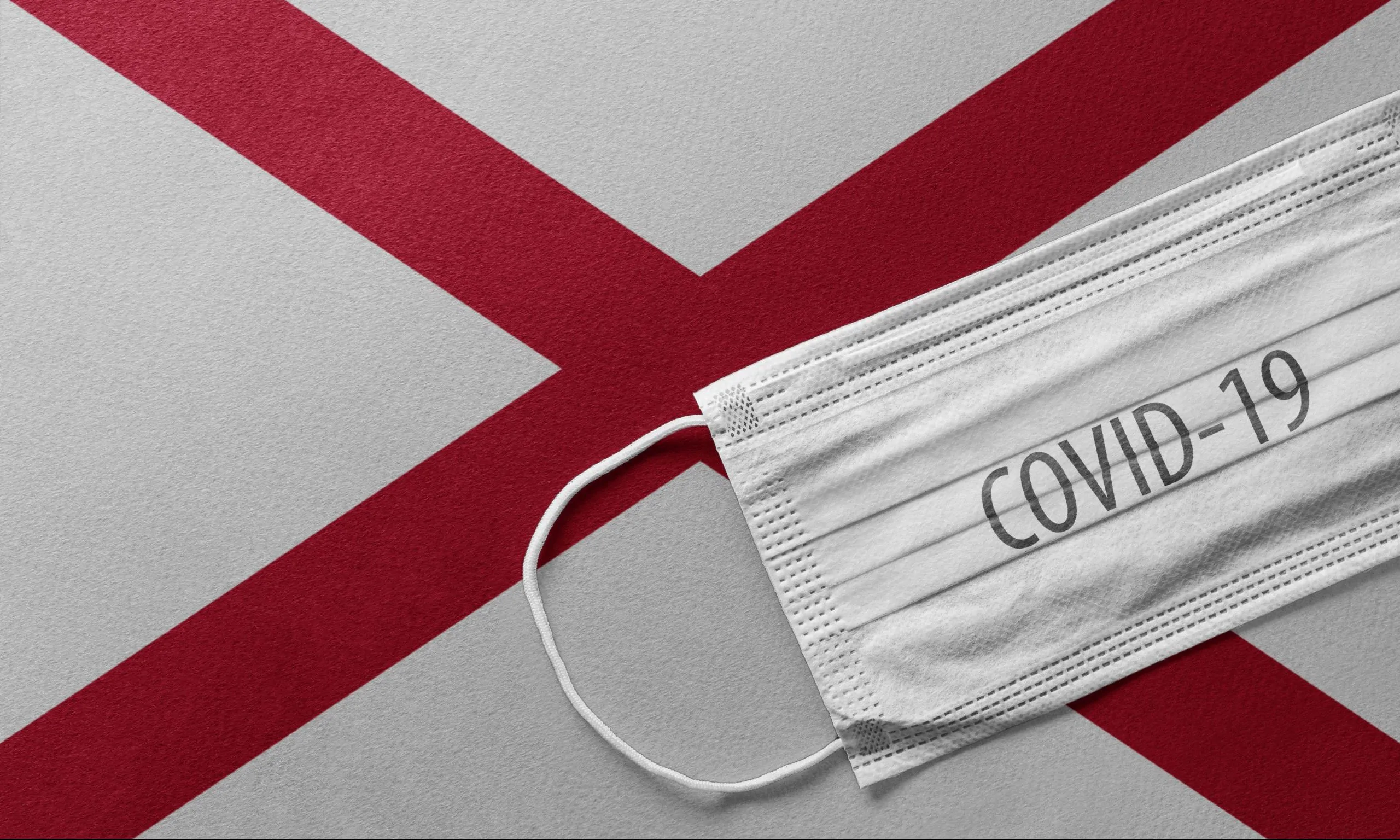 The number of new confirmed COVID-19 cases in Alabama continues to rise, with 1,789 new cases reported Saturday, despite fewer tests being conducted, and cases are up 55 percent from two weeks ago, based on a 14-day average of daily case increases.
Alabama's ongoing increase in new cases and COVID-19 hospitalizations is especially worrisome for public health experts as flu season arrives and several holidays are just around the corner.
Coronavirus cases in the U.S. surpassed 9 million on Thursday, and numerous states were seeing surges in cases and hospitalizations. Nearly 1,000 Americans died from COVID-19 on Wednesday, and the country has reported several days of record-high new cases.
"There's going to be a whole lot of pain in this country with regard to additional cases, hospitalizations and deaths," said Dr. Anthony Fauci, White House coronavirus task force adviser and director of the National Institute of Allergy and Infectious Diseases, in a CNBC interview Wednesday. "We are on a very difficult trajectory. We are going in the wrong direction."
There were 960 hospitalized COVID-19 patients in Alabama on Friday, and the seven-day average of daily hospitalizations hit 976 on Friday, the highest it's been since Sept. 2 and 29 percent higher than a month ago.
More than 1,000 hospitalizations were reported in Alabama on Tuesday for the first time since August. Huntsville Hospital was caring for 163 coronavirus patients Friday, the largest number since Aug. 19. UAB on Friday had 58 COVID-19 patients and has been hovering between 60 and 70 patients for the last several weeks.
While the number of new cases is rising, the number of tests being performed has been declining. Over the last two weeks, Alabama reported, on average, 6,961 cases per day, 9 percent fewer cases than a month ago.
The rising cases and declining tests are also reflected in the percentage of tests that are positive, which on Saturday was well above public health experts' target of 5 percent or below. 
The state's positivity rate on Saturday was 21 percent, according to APR's tracking of new cases and reported tests over the past two weeks. Many other COVID-19 tracking projects calculate the state's percent positivity by dividing the 7- and 14-day averages of daily case increases by the 7- and 14-day averages of daily test increases.
The Alabama Department of Public Health calculates the positivity rate differently, instead dividing the number of daily cases by the number of individuals who have been tested, rather than the total number of tests done, as some people may have more than one test performed.
There are no federal standards on how states are to report COVID-19 testing data, and a myriad of state health departments calculate positivity rates differently. 
Even so, ADPH's own calculations show Alabama's percent positivity is nearly double where public health experts say it needs to be, or else cases are going undetected. According to ADPH's calculations, the percent positivity on Oct. 24 was 9.6 percent, up 33 percent from the 7.2 percent positivity on Sept. 26. 
As of Saturday, there have been 2,967 confirmed and probable COVID-19 deaths reported in Alabama, with 427 reported this month, 19 percent more deaths than were reported in September.
On Saturday, ADPH reported 35 confirmed and probable deaths.