Byrne Votes For Omnibus Spending Bill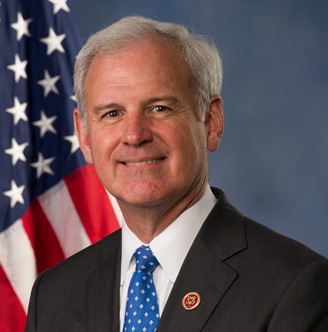 By Brandon Moseley
Alabama Political Reporter
Historically the President submits a budget. Congress submits their own budget then in August and September 16 different appropriations bills each go through the budget process until a final budget is passed sometime between October and December then that is signed by the President after much partisan negotiations. That has not happened during President Barack H. Obama (D)'s years in office. The budget has been slow coming from the White House. Not even Democrats have found those Presidential budgets to be a credible starting point and Senate Majority Leader Harry Reid (D from Nevada) has prevented any of the 16 required appropriations bills from ever coming to the floor of the Senate for consideration. The Republican controlled House sends over a conservative budget they know the Senate is not going to support and most years the Democrats in the Senate don't pass a budget. Instead the government is being funded by a series of continuing resolutions (C.R.), the last of which was just passed by the House of Representatives.
Republicans however were divided though on whether to support a C.R. that kept the government funded until September or a short term C.R. that only funded the government until January or February at which time the Republicans would control both Houses of the Congress for the first time since 2006. They were also divided on whether or not to fund President Obama's executive amnesty and Obamacare. President Obama had stated that he would veto a funding bill that defunds his initiatives and it would be dead in the Senate anyway.
Speaker of the House John Boehner (R from Ohio) and the GOP House leadership supported the Cromnibus strategy that avoids a government shutdown and keeps the government funded through most of next year. The Democratic Minority Leader Nancy Pelosi opposed the Republican C.R. because of objections to some of the Republican spending priorities. Speaker Boehner was in the unpleasant position of passing a C.R. that was conservative enough to keep the Caucus mostly together; but not so conservative that it would be totally dead on arrival in the still Democratic controlled Senate.
Congressman Bradley Byrne (D from Montrose) supported Boehner's Cromnibus strategy. Representative Bradley Byrne called the government funding bill that passed the House of Representatives last night "good news" for Southwest Alabama and the best strategy for reining in President Barack Obama's recent executive action on immigration.
Byrne said that the funding bill included a number of provisions of particular importance to Southwest Alabama. These include: construction of three new Littoral Combat Ship (LCS)s and $80 million for the advance procurement of materials for a ship to be built in fiscal 2016; funds another Joint High Speed Vessel (JHSV); boosts funding for the Harbor Maintenance Fund, which is used to keep the Port of Mobile maintained and operating smoothly, by $100 million; and makes clear the proposed Waters of the US rule cannot apply to farm ponds and irrigation ditches (the EPA has been in the process of vastly expanding its power to regulate all water).
Rep. Byrne said: "The government funding bill approved in the House of Representatives today includes some good news for families and businesses in Southwest Alabama. From fully funding three Littoral Combat Ships to easing a burdensome regulation on our local farmers, there are many positive reforms included in this bill. Additionally, the bill includes no new funding for ObamaCare, slashes the budgets of the EPA and IRS and includes strong 2nd Amendment and pro-life policies."
Rep. Byrne said that the bill funds most government agencies through October 1, 2015, but funding for immigration programs and the Department of Homeland Security only runs through February 27 of next year, giving the Republican controlled House and Senate a chance to rein in President Obama's recent executive action on immigration.
Rep. Byrne said: "I have been perfectly clear about the harmful impact President Obama's executive action on immigration will have on our country, and I am committed to fighting it tooth and nail. That said, until Republicans take control of the Senate in January, any piece of legislation must be able to get through Harry Reid's Democrat controlled Senate." "By only funding the Department of Homeland Security through February, this strategy gives us the best chance to actually make meaningful attempts to rein in the President's ill-conceived executive action. With the help of a Republican-controlled Senate, that will be my top priority in the next year."
Congressman Byrne Continued, "Most importantly, passing this bill will allow Congress to return to 'regular order' and pass individual appropriations bills instead of relying on these large scale funding measures. I have made clear I won't make a habit of supporting these giant funding bills, and I don't consider this the best way to do the people's business. If Senate Democrats had followed 'regular order' earlier this year and passed individual funding bills, we wouldn't have been facing yet another fiscal crisis."
The House passed the bill by a vote of 219 to 206.
Vaccines should protect against mutated strains of coronavirus
Public health experts say it will be some time before vaccines are available to the wider public.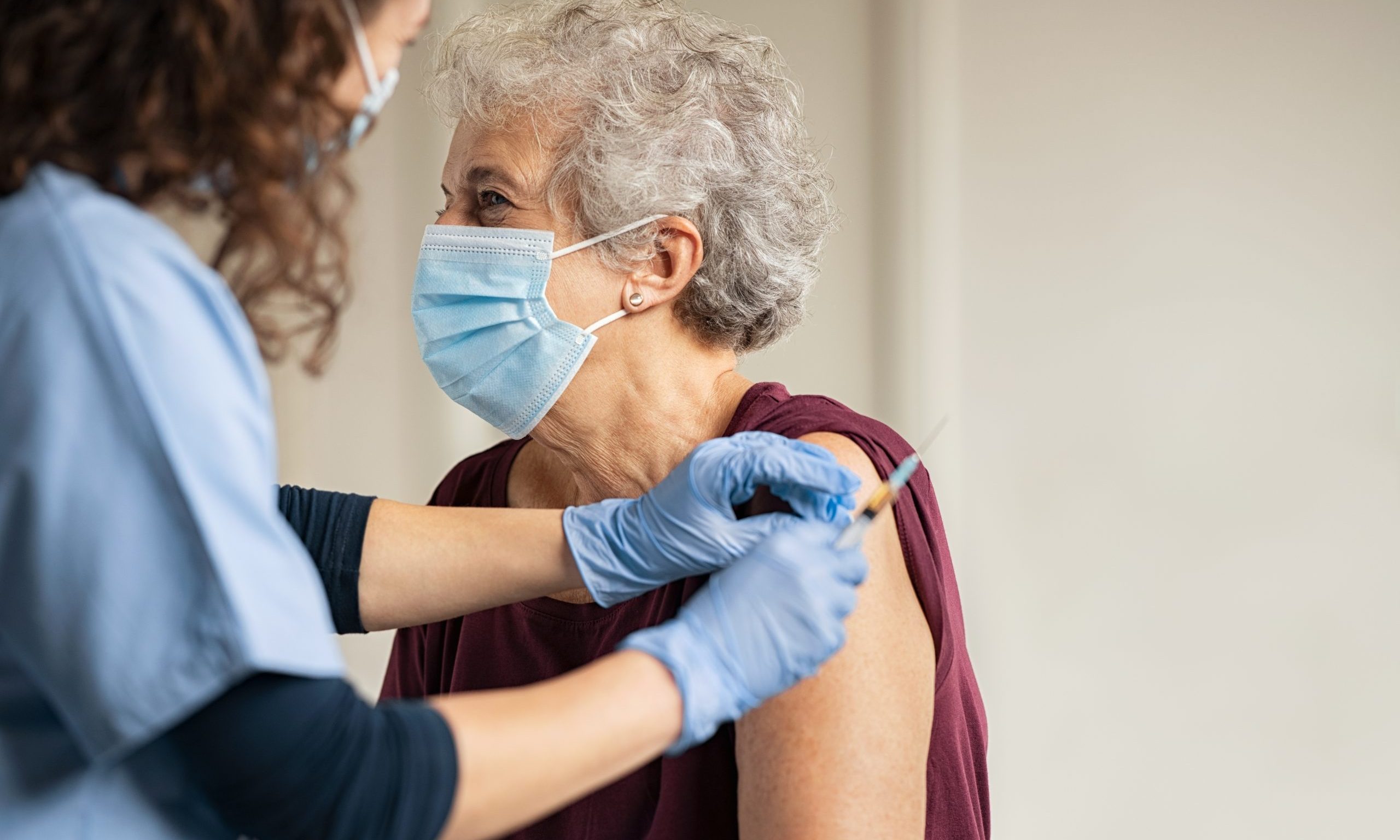 Multiple vaccines for COVID-19 are in clinical trials, and one has already applied for emergency use authorization, but how good will those vaccines be against a mutating coronavirus? A UAB doctor says they'll do just fine. 
Dr. Rachael Lee, UAB's hospital epidemiologist, told reporters earlier this week that there have been small genetic mutations in COVID-19. What researchers are seeing in the virus here is slightly different than what's seen in the virus in China, she said. 
"But luckily the way that these vaccines have been created, specifically the mRNA vaccines, is an area that is the same for all of these viruses," Lee said, referring to the new type of vaccine known as mRNA, which uses genetic material, rather than a weakened or inactive germ, to trigger an immune response. 
The U.S. Food And Drug Administration is to review the drug company Pfizer's vaccine on Dec. 10. Pfizer's vaccine is an mRNA vaccine, as is a vaccine produced by the drug maker Moderna, which is expected to also soon apply for emergency use approval. 
"I think that is incredibly good news, that even though we may see some slight mutations,  we should have a vaccine that should cover all of those different mutations," Lee said. 
Researchers at the University of North Carolina at Chapel Hill and the University of Wisconsin-Madison found in a recent study, published in the journal Science, that COVID-19 has mutated in ways that make it spread much more easily, but the mutation may also make it more susceptible to vaccines. 
In a separate study, researchers with the Commonwealth Scientific and Industrial Research Organisation found that while most vaccines were modeled after an earlier strain of COVID-19, they found no evidence that the vaccines wouldn't provide the same immunity response for the new, more dominant strain. 
"This brings the world one step closer to a safe and effective vaccine to protect people and save lives," said CSIRO chief executive Dr. Larry Marshall, according to Science Daily. 
While it may not be long before vaccines begin to be shipped to states, public health experts warn it will be some time before vaccines are available to the wider public. Scarce supplies at first will be allocated for those at greatest risk, including health care workers who are regularly exposed to coronavirus patients, and the elderly and ill. 
Alabama State Health Officer Dr. Scott Harris, speaking to APR last week, urged the public to continue wearing masks and practicing social distancing for many more months, as the department works to make the vaccines more widely available.
"Just because the first shots are rolling out doesn't mean it's time to stop doing everything we've been trying to get people to do for months. It's not going to be widely available for a little while," Harris said.