U.S. Congressman Spencer Bachus Bids Farewell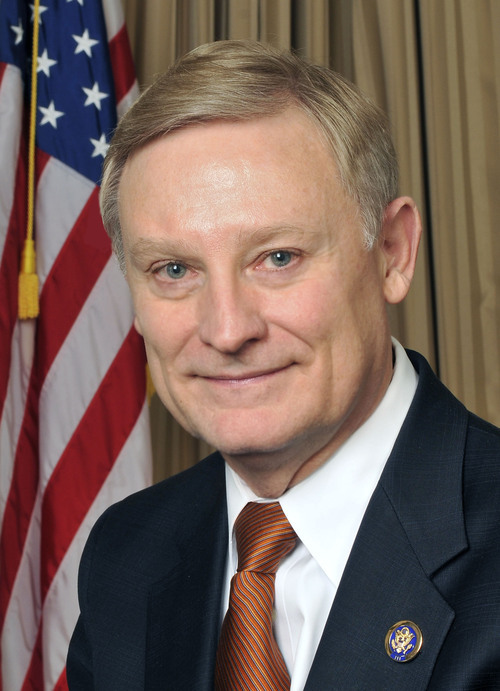 By Brandon Moseley
Alabama Political Reporter
U.S. Congressman Spencer Bachus (R from Vestavia) made comments following what likely will be his last votes serving the people of Alabama's Sixth Congressional District. Representative Bachus is finishing his 11th term in the U.S. House of Representatives.
Rep. Bachus said in a written statement, "As I prepare to retire after 22 years in the House, I feel as I did when I first walked into this chamber as a freshman – it is an extraordinary privilege to be able to serve and being a U.S. representative is a humbling opportunity I never imagined I might have. As Members of Congress, we see the Capitol Dome every day and I suspect that none of us ever fails to be inspired by its beauty and what it symbolizes. It is the incarnation of words attributed to Alexander Hamilton: "Here…the people govern.""
Rep. Bachus said, "In Congress, I have served with three Presidents and five Speakers and been in this institution for the final years of the collapse of the Soviet Union, the tragedy of the 9/11 attacks, the accounting scandals and later the financial crisis of 2008, and many other historic events. Frequently, the concern expressed in our nation was, "Will we make it through?" Each time, America demonstrated its resilience and the reason for that, in my view, is because of our freedom."
Rep. Bachus said that it was a privilege to serve on: the Financial Services Committee, the Judiciary Committee, and the Transportation and Infrastructure Committee.
Rep. Bachus said, "My colleagues accorded me the honor of selecting me as Financial Services Committee Chairman, the first to come from my home state of Alabama since Representative Henry B. Steagall in the 1930s. Little did I know that my leadership term on the committee would coincide with the most severe financial crisis to test the U.S. since the Great Depression. During the depths of the financial crisis in the fall of 2008, we worked to prevent a repeat of that catastrophe by stabilizing our weakened banking system; I am proud of my advocacy of the successful capital purchase program as a solution."
Rep. Bachus said that his most satisfying achievement was, "To provide debt relief to the world's poorest nations has reduced hunger, poverty and disease and lifted tens of millions of children and families from despair to hope. It is an example of what this institution is capable of doing at its finest."
Congressman Bachus said, "As Dean of the Alabama congressional delegation, I have been honored to be part of a group of House Members and Senators that works across party lines to promote the interests of our state as a whole. Some of the projects that stand out to me are the construction of I-22 and the Northern Beltline, the creation of the Cahaba River National Wildlife Refuge, the location of the National Computer Forensics Center in Hoover, and especially the construction of the Alabama National Cemetery in Montevallo, a shrine to our veterans and their families."
Bachus thanked his staff, "Over the years, I have had many talented and dedicated individuals on my personal and committee staffs. In the past on this floor, I have noted the contributions of Larry Lavender, Warren Tryon, and Gerry Cashin. While time does not permit me to name every staff member, I would like to acknowledge loyal staffers who have been with me during my final year in office: Michael Staley, Tim Johnson, Brett Quick, Philip Swartzfager, Thomas Crockett, Summer Bravo, Brooks McClendon, Katherine Runkle, and Blake Lasuzzo in my Washington office and Christian Sanford, Ethan Vice and Pam Cook in my Birmingham office. Both the institution of Congress and bureaucracy of the federal government are large and complex, and experience matters when you interact with them on behalf of your constituents."
Bachus also thanked his family, in particularly his wife, "Linda is my source of comfort, inspiration, and love. We are blessed with five wonderful children – Candace, Warren, Lisa, Stuart, and Elliott – and seven delightful grandchildren – Christopher, Madeline, Olivia, Rayner, Charlotte, Braden and Lillie. With great eagerness, I look forward to having more time to spend with my beautiful family."
The conservative Congressman said in closing, "The people of America look to us for leadership and, in turn, the nations of the world look to America for leadership. This is still President Reagan's beloved "Shining City on the Hill." My hope is that during the time the people of Alabama have given me here, brief in the scope of our country's glorious history, I have been able to contribute in some small way to maintaining the Promise of America for our children, grandchildren, and the generations to come."
Prior to his service in the U.S. House of Representatives, Bachus served the people of Alabama in the State Senate. Then state Senator Bachus unseated previous Sixth District Congressman Ben Erdreich (D) in 1992.
Rep. Bachus is retiring at the end of the month. Unless an unexpected vote comes up, Thursday's Continuing Resolution was his last vote of the 113th Congress. Bachus's replacement, Congressman-elect Gary Palmer (R from Hoover) will be sworn in on January 6th.
Trump Truck and boat parades this weekend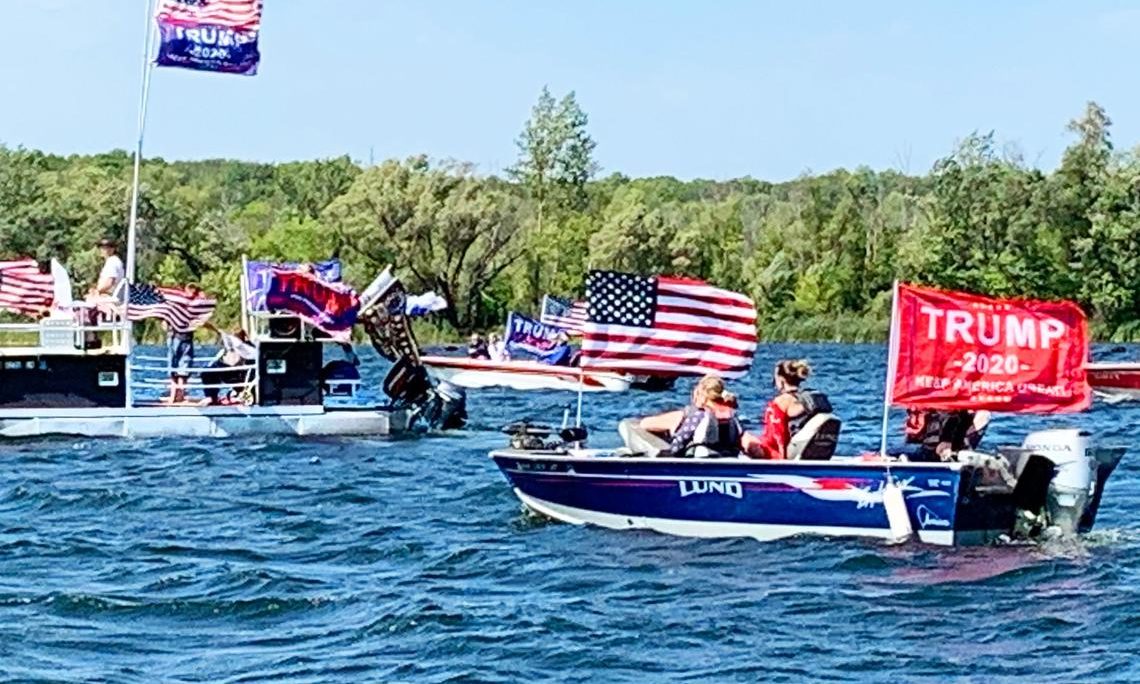 As Election Day draws near, Alabama Republicans are excited about promoting the re-election of Donald J. Trump as President and the election of Tommy Tuberville for U.S. Senate. This weekend two pro-President Trump events are happening in the state. There will be a truck parade from Ashland to Phenix City on Saturday sponsored by the Clay County Republican Party, while there will also be a boat parade on Wilson Lake in the Shoals sponsored by the Colbert County Republican Party on Sunday.
The pickup trucks will assemble at the Ashland Industrial Park in Clay County, 8240 Hwy 9, Ashland. There is a pre-departure rally at 10:00 a.m. central standard time. The trucks will depart at 11:00 a.m. and then proceed on a parade route that will take them into the bitterly contested swing state of Georgia. The Trump Pickup Parade will wind through east Alabama and West Georgia traveling through LaGrange and Columbus before concluding near the Alabama/Georgia line in Phenix City, 332 Woodland Drive, Phenix City at approximately 2:00 p.m. central time. Speakers will begin at 3:00. Trump flags will be on sale at the event.
The Phenix Motorsports Park will be hosting what sponsor hope could possibly the world's largest Pickup Tuck parade in U.S. history that is routing over 50 mile through Georgia in effort to "pickup" President Trump's numbers in GA.
A number dignitaries have been invited to address the Phenix City rally, including Coach Tuberville. Former State Sen. Shadrack McGill, Trump Victory Finance Committee member former State Rep. Perry O. Hooper Jr., and Paul Wellborn, the President and CEO of the largest Family owned Kitchen Cabinet manufacture in the USA are among the featured speakers who have committed to speak at the event.
Entertainment will be provided by: Charity Bowden, an up and coming country music singer who was the runner up on "The Voice". Charity will sing 'I am Proud to be an American' as well as songs from her Voice performances. The McGill Girls will also perform. The three beautiful and talented sisters will be singing patriotic songs in three part harmony. Geoff Carlisle, a professional DJ will be keeping the crowd pumped with music and entertainment.
Following the speakers and the entertainment there will Trump truck-vs- Joe Bidden truck races down the drag strip for the finale.
The Northwest Alabama boat parade will be on Sunday. The boats will gather at 2:00 p.m. near Turtle Point and then the flotilla will parade around the open waters of Wilson Lake til 3_00 p.m.. There will be a contest for best decorated Trump boats.
Trump supporters have held a number of large boat parades across the state to show their support for the re-election of Pres. Trump.
Boat parade sponsors say that this parade will be: pro-American, pro-law enforcement, pro-military.