Sessions And Shelby Opposed Omnibus Appropriations Bill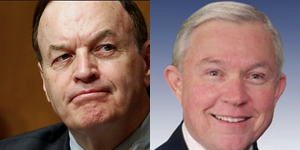 By Brandon Moseley
Alabama Political Reporter
On Saturday, December 13, U.S. Senators Richard Shelby (R-AL) and Jeff Sessions (R-AL) both voted against the fiscal year 2015 omnibus appropriations bill passed at the 11th hour to avoid a government shutdown and keep the government funded until October.
Senator Shelby released a written statement after the Senate's vote on the fiscal year 2015 omnibus appropriations bill. Shelby wrote, "While I support funding the government, as well as several conservative priorities and provisions important to Alabama in the omnibus, I opposed the overall bill."
Sen. Shelby explained, "The omnibus fails to properly address President Obama's action to grant amnesty to millions of illegal immigrants through executive fiat. I remain firmly opposed to providing amnesty to those who have broken our laws and I stand ready to fight against the President's executive overreach when Republicans control both the House and the Senate next Congress."
Sen. Sessions said in his own statement before the vote: "For the sake of the Constitution and our constituents, Congress should fund the government but not fund the President's unlawful amnesty. In plain violation of law, the President's order gives amnesty and work permits to 5 million illegal immigrants – allowing them to take jobs directly from struggling Americans."
Sen. Sessions continued, "Unfortunately, not only has Congress so far not attempted any effective action to block the President's amnesty, but the legislation that passed tonight funds through September of next year many policies that the House itself rejected only a few months ago. In effect, the omnibus provides the Administration with billions of dollars to carry out President Obama's resettlement plan for illegal immigrants in U.S. communities. The legislation also continues to allow the recipients of the President's amnesty to receive billions of dollars in government checks in the form of tax credits and to participate in programs through myriad government agencies such as Social Security and Medicare."
Sen. Sessions said, "The American people are justly worried about their jobs, their schools, and their communities. They have rightly demanded a lawful system of immigration that serves their interests – not the special interests. They have correctly pleaded with their lawmakers to finally adopt immigration policies that put their needs – the needs of American citizens – first. So, to them I say: we are only just beginning. We are going to fight harder than we ever have before. Those who think that this issue will recede, or fade away, are mistaken. The voice of the American people will be heard."
The Senate passed a $1.1 trillion spending bill late Saturday that funds the government through next September, averting a partial government shutdown and sending the measure to President Obama's desk. Senate Majority Leader Harry Reid (D from Nevada) blocked anyone, conservative like Senators: Sessions, Shelby, and Ted Cruz (R from Texas) as well as liberals like Sen. Elizabeth Warren (D from Massachusetts) from changing any part of the bill that came from the House. Changes would have sent the Omnibus back to the House where many conservatives (like Representatives Mo Brooks (R from Huntsville) and Mike Rogers (R from Saks) as well as liberals like Nancy Pelosi (D from California) opposed many parts of the compromise legislation. Since the C.R. was loaded with numerous amendments (many of them having nothing to do with appropriations) to get the necessary votes for passage it would be difficult for a new C.R. to pass.
The Senate voted 56-40 for the long-term funding bill, the main item left on Congress' year-end agenda. The measure provides money for nearly the entire government through the end of the current budget year Sept. 30.
The Department of Homeland Security is funded only until Feb. 27 to set up a new showdown with the Obama administration over his controversial immigration edicts.
Senator Ted Cruz (R from Texas) pushed the Senate to cast its first vote on the Obama administration executive amnesty policy which gave millions of illegal aliens legal status to remain in this country. The effort was a disaster losing 74 to 22 Saturday night. 23 of the 45 Republican Senators voted down Cruz's doomed Texan's point of order.
Sen. Cruz said, "If you believe President Obama's amnesty is unconstitutional, vote yes. If you believe President Obama's amnesty is consistent with the Constitution, vote no." Democrats used the delay to push through a number of stalled Obama appointments.
Senator Richard Shelby is the Vice Chairman of the Senate Appropriations Committee.
Senator Jeff Sessions is the Ranking Member of the Senate Budget Committee.
There have been reports that moderates in the GOP Senate Caucus are attempting to push Sen. Sessions out as Budget Committee Chairman in the new Republican Senate in favor of the much more moderate Sen. Mike Enzi (R from Wyoming).
(Original Reporting by Fox News, the Daily Caller and The Associated Press contributed to this report)
"We're not going to get a do-over:" Alabama health officer on Thanksgiving and COVID-19
There were 1,427 hospitalized COVID-19 patients in Alabama on Monday, the most since Aug. 11.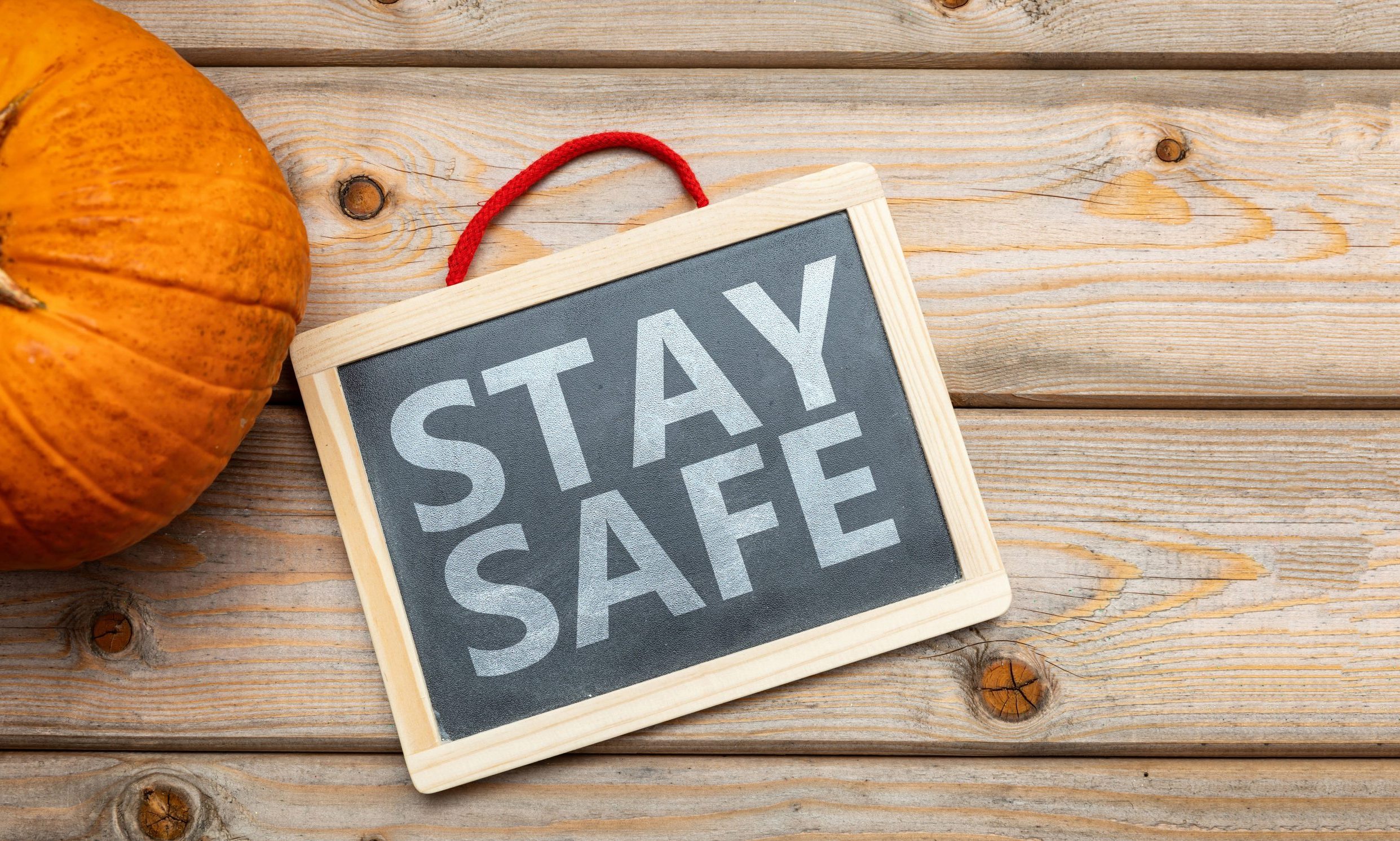 Alabama State Health Officer Dr. Scott Harris on Monday pleaded with the public to avoid gatherings over Thanksgiving as COVID-19 continues to surge in Alabama and hospitals statewide are filling with coronavirus patients. 
"We don't want this to be the last ever Thanksgiving for someone in your family, like your parents or your grandparents," Harris said during a press conference Monday. 
Harris said Alabama's numbers aren't headed in the right direction and more than 230,000 Alabamians — roughly 4 percent of the state's population — have been infected by the coronavirus. 
"We are adding a couple of thousand new cases a day, at least, that we are aware," Harris said. "This is a time for people to be vigilant. This is a time to be careful and to think about what you're going to be doing." 
Alabama added 1,574 new coronavirus cases on Monday, and the state's 14-day average for new daily cases was at a record high 2,087. In the last two weeks, the state has added 29,223 cases, the most cases in any two week period since the pandemic arrived in Alabama in March.
There were 1,427 hospitalized COVID-19 patients in Alabama on Monday. The last time so many were hospitalized in the state was on Aug. 11, during Alabama's summer surge. 
Harris said that he and his wife will be staying home for Thanksgiving instead of having his family's regular large, intergenerational gathering. What happens with Alabama's COVID-19 numbers over Thanksgiving will impact what the state's December holiday and Christmas season will look like, Harris said. 
"Are we gonna be here a month from now trying to have the same conversation? I really, really hope not," Harris said. 
Dr. Mary McIntyre, the Alabama Department of Public Health's chief medical officer, said during the briefing that her home usually sees between 15 and 20 family members arriving for Thanksgiving. They've limited this year's Thanksgiving to three additional people from out of their household, for a total of seven people, she said.
Everyone must wear masks and have temperatures checked at the door, she said. 
Everyone will be seated six feet from one another and a Zoom video conference will be set up for those family members who won't be attending in person, McIntyre said. They'll use disposable plates, cups and utensils and have the ability, weather permitting, to eat outdoors.
"If we want to live to see another Thanksgiving, and I do, that it may mean stepping back this Thanksgiving and really limiting the number of people, and some of the things that we do," McIntyre said. "Now is not the time to get out to do Black Friday shopping." 
Dr. Kierstin Kennedy, UAB's chief of hospital medicine, in a separate press briefing Monday echoed concern over the possibility of spikes following Thanksgiving and Christmas if the public doesn't do what's needed to keep themselves and others safe.
"We are very much worried about the potential spike in numbers. We've also seen some of our own staff getting sick," Kennedy said. "And unfortunately that's not been at work. It's been because we are just like you. We're tired. We're lonely. We want to try to socialize, and some of us have let our guards down and, as a result, have gotten sick."
Kennedy said while there's is concern over future spikes following the upcoming holidays "there is a way for all of us to help prevent that from happening."
Kennedy said when Gov. Kay Ivey first issued her statewide mask order and social distancing requirements, the public masked up, businesses enforced the orders, and coronavirus numbers improved.
"It didn't get nearly as bad as we thought, and we are really hopeful that the community is going to come together and do that again for us," Kennedy said. "Because it's more than just not having enough space for the COVID patients. It's also those patients who do not have COVID that have other conditions. They rely on us for routine care, and we want to make sure that we're available to provide that."
Kenedy said UAB has an incredible group of staff members, who've proven themselves to be quite resilient, but that "the group is tired."
"We've been doing this every single day since March, and so as you can imagine, people are very tired. It's very emotional, especially as we see younger patients getting sick with this and getting sick in ways that we weren't expecting," she said.
Harris again urged the public to make smart decisions that will help slow the spread of coronavirus and save lives.
"Ladies and gentlemen, we're not going to get a do-over on this," Harris said. "This is a big national holiday, and we're in the middle of a pandemic, and our numbers are worse than they have ever been during this entire response. Please be careful. Please be safe. And please try to take care of those people who are most vulnerable."