Anti-Gambling Money May Have Financed Supreme Court Campaign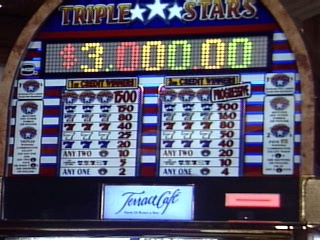 By Bill Britt
Alabama Political Reporter
MONTGOMERY—As reported previously in the Alabama Political Reporter, 501 (c) 4 chair for Citizens for a Better Alabama (CBA) A. Eric Johnston has acknowledged allowing then-Governor Bob Riley and Alabama GOP chairman Mike Hubbard to direct political PAC money through his nonprofit charity to Mike Hubbard's business interests.
In 2010, over $1 million was raised – almost in its entirety – by Hubbard and Riley and then – again, almost in its entirety – paid to Hubbard-controlled businesses by CBA.
Many in Montgomery have wondered why Johnston would allow his nonprofit charity to be used in, what certainly appears to be, a questionable fashion. Some have speculated that Johnston's anti-gambling zealotry may have influenced his decision.
A close examination of Johnston's unsuccessful campaign for Alabama Supreme Court in 2010 (against Roy Moore ally and one-time frequent Riley critic, Tom Parker) raises interesting questions, that fit a well-known pattern and practice among certain politicos.
On April 1, 2010, FBI agents visited the home of lobbyist Jarrod Massey in Montgomery. Later that same day, the FBI revealed to Alabama governmental figures that an FBI investigation into State House corruption centering on bingo legislation was ongoing, effectively killing the bingo legislation for 2010 and eliminating the need for further anti-bingo activity by Bob Riley's PACs and by CBA.
Again – on that same day, April 1, 2010 – Eric Johnston qualified to run for Alabama Supreme Court against incumbent Justice Tom Parker – a jurist known to be friendly with Roy Moore and seen as an opponent by pro-Riley loyalists on the court.
Within days, Johnston – who prior to 2010 had never managed to raise more than $40,000 in a year for his nonprofit – had raised a staggering $194,000 for his Supreme Court contest. And, overwhelmingly, that money appears to have been directed to Johnston specifically from three corporate donors aligned with Bob Riley.
And, overwhelmingly, that money appears to have been directed to Johnston specifically from three corporate donors aligned with Bob Riley.
The synchronicity between the arrest of Massey and the collapse of the bingo effort with the budding, well-heeled candidacy of formerly penniless Eric Johnston for the Alabama Supreme Court begs the question:
Did Bob Riley and Mike Hubbard promise to finance a Supreme Court run for CBA head Eric Johnston in return for his aid in illegally laundering political money through a non-traceable non-profit to companies owned by Mike Hubbard?
Of the $194,350 raised and reported by Johnston on his 10-day 2010 pre-election FCPA reports, precisely $170,000 (87.5 percent of his total) came from one PAC – the Alabama Civil Justice Reform Committee PAC (ACJRC).
The ACJRC is controlled by Larry Vinson of Montgomery.
In the 10-day pre-election report detailing the $170,000 in contributions from ACJRC to Eric Johnston, precisely $171,000 in contributions to ACJRC came from 5 PACs, all controlled by Larry Vinson, just like the ACJRC.
No other donors to the ACJRC PAC contributed anything resembling a $170,000 total, with the $94,000 contributed by PACs associated with Montgomery lobbyist Clark Richardson running a distant second.
The FCPA reports for the year 2009, filed by January 31, 2010, for the 5 PACs controlled by Vinson that contributed to ACJRC shows that they raised $201,500 for the year, with all money being raised in the final months of 2009.
Of that amount, $183,500 came from just three (3) donors – ALFA, Blue Cross/Blue Shield, and Compass bank (routed through Sound Economy PAC, all of the money originating with Compass). All three are longtime financial supporters of Bob Riley.
Notably, $65,000 of the money raised into Vinson's 5 PACs all came on the same day, December 9, 2009, and all came from a single donor (Compass Bank through Sound Economy PAC).
Riley had formed his own anti-bingo PAC, one that was used to send money to Johnston's nonprofit and on to Hubbard's businesses, within days of the big money dump into Vinson's PACs (GOV Pac, chaired by Rob Riley, was formed on December 1, 2009).
The 5 Vinson-controlled PACs did not raise one penny of money between the close of 2009 and May 17, 2010 – and Johnston's FCPA reports show that he had received all of his $170,000 from ACJRC by May 20, with $110,000 in hand before ACJRC reported raising any money at all in 2010.
Additionally, one of Vinson's PACs, Equal Justice PAC, shows a $3500 contribution to Johnston on the day he qualified to run for the Supreme Court (April 1, 2010). This closely aligns with the qualifying fee to run for Supreme Court in 2010 suggesting strongly that Vinson's PAC (and its donors) paid Johnston's qualifying fee.
It appears Johnston failed to list the $3500 contribution from Equal Justice PAC, as required by law.
When the $3500 contribution from Equal Justice PAC is added to the $170,000 directed from ACJRC to Johnston, the total of $173,500 from the Larry Vinson-chaired (and three Bob Riley-aligned corporate donor financed) PACs meshes to a high degree with the $183,500 contributed by corporate donors to Larry Vinson's PACS in calendar 2009 – and the money was not spent by those PACs until Johnston entered the Alabama supreme court race.
Here are the facts:
• $183,500 in contributions from three major Bob Riley/Mike Hubbard donors to PACS controlled by one man.
• $173,500 in contributions out with checks written by that same man to a candidate who had cooperated, perhaps at legal and professional risk, with Bob Riley and Mike Hubbard.
• The contributions followed immediately upon a favorable result for Bob Riley and Mike Hubbard.
• The candidate receiving major donations, infinitely greater than he could ever attain by his own efforts, had placed himself at legal peril for Bob Riley and Mike Hubbard.
This possible conclusion is supported by the evidence submitted:
It appears that Bob Riley, using money he raised from friendly donors and "stashed" in friendly PACS, financed a Supreme Court campaign for Eric Johnston, in exchange for Johnston allowing his nonprofit charity being used to hide the movement of political money to businesses owned and/or controlled by Mike Hubbard.
Is this evidence of a criminal conspiracy?
That is not for media to decide.
But, it may very well demand the scrutiny of public authorities.
Roby warns Americans to be careful this Thanksgiving
Congresswoman Roby urged Alabamians to adjust Thanksgiving holiday activities to avoid spreading the coronavirus.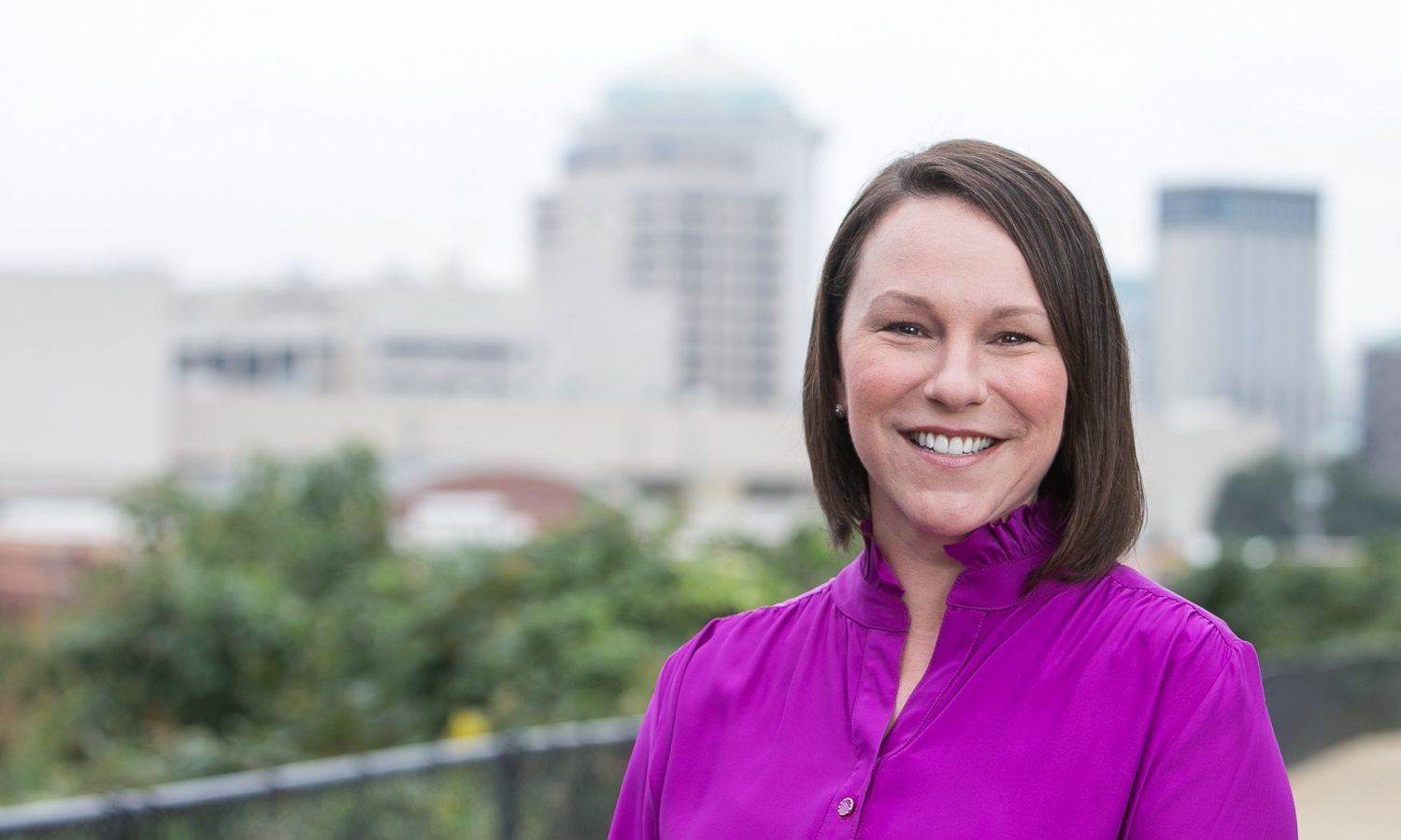 Congresswoman Martha Roby, R-Alabama, warned Alabamians to adjust their Thanksgiving holiday activities to avoid spreading the coronavirus.
"Thanksgiving is a special holiday because it provides us an entire day each year to pause and give thanks for the many blessings we have received," Roby said. "Particularly amid a global pandemic, the stress and craziness of life often make it easy to lose sight of just how much we have to be thankful for. Whether you are gathering with loved ones or remaining in the comfort of your own home, I hope we all take time to celebrate gratitude – something we may not do enough of these days."
"As we've learned to adjust our daily routines and activities throughout the course of this pandemic, we know this Thanksgiving will not look like those of the past," Roby said. "Please be mindful of any safety measures and precautions that have been put in place to help protect your family and those around you. The Alabama Department of Public Health (ADPH) released guidance that includes a list of low, moderate, and high-risk activities in order to help Alabamians have a safer holiday season. ADPH suggests a few lower risk activities such as having a small dinner with members of your household, preparing and safely delivering meals to family and neighbors who are at high-risk, or hosting a virtual dinner with friends."
Congressman Robert Aderholt, R-Alabama, echoed Roby's warning to be safe this Thanksgiving holiday.
Aderholt said: "I want to wish you and your loved ones a Happy Thanksgiving! I hope Thursday is filled with a lot of laughter and gratitude, and that you can share it with friends and family. And while we continue to navigate this Coronavirus pandemic, please stay safe this holiday season."
On Thursday, the CDC encouraged families to stay home as much as possible over the holiday weekend and avoid spreading the coronavirus.
"As cases continue to increase rapidly across the United States, the safest way to celebrate Thanksgiving is to celebrate at home with the people you live with," the CDC said in a statement before the holiday. "Gatherings with family and friends who do not live with you can increase the chances of getting or spreading COVID-19 or the flu."
The CDC has updated its guidelines to encourage families to stay home during the holiday.
The CDC said that postponing Thanksgiving travel is the "best way to protect" against the virus.
If you are sick or anyone in your household is sick, whether you think it is COVID or not, do not travel.
If you are considering traveling for Thanksgiving, avoid traveling to locations where virus activity is high or increasing.
Avoid travel to areas where hospitals are already overwhelmed with patients who have COVID-19.
Try to avoid traveling by bus, train or airplane, where staying 6 feet apart is difficult.
Avoid traveling with people who don't live with you.
You should consider making other plans, such as hosting a virtual gathering or delaying travel until the vaccine is available or the pandemic is more under control.
Discuss with your family and friends the risks of traveling for Thanksgiving.
Try to dissuade people from visiting this holiday.
If you do travel, check for travel restrictions before you go and get your flu shot before you travel.
Always wear a mask in public settings, when using public transportation, and when around people with whom you don't live.
Stay at least 6 feet apart from anyone who does not live with you.
Wash your hands often or use hand sanitizer.
Avoid touching your mask, eyes, nose and mouth.
Bring extra supplies, such as masks and hand sanitizer.
When you wear the mask, make sure that it covers your nose and mouth and secure it under your chin.
Remember that people without symptoms may still be infected, and if so, are still able to spread COVID-19. Remember to always social distance. This is especially important for people who are at higher risk of getting very sick. Keep hand sanitizer with you and use it when you are unable to wash your hands. Use a hand sanitizer with at least 60 percent alcohol.
Try to also avoid live sporting events, Thanksgiving Day parades and Black Friday shopping this year.
Roby represents Alabama's 2nd Congressional District and will be retiring at the end of the year. Aderholt represents Alabama's 4th Congressional District and was re-elected to the 117th Congress.