Conservatives Displeased With Passage Of CRomnibus
By Brandon Moseley
Alabama Political Reporter
Conservative groups across the State of Alabama have voiced disappointment with the recent passage of the Continuing Resolution, which funded the federal government until the end of the fiscal year, September 30. Alabama US Representatives, Bradley Byrne (R-Montrose), Martha Roby (R-Montgomery), Terri Sewell (D-Selma), Robert Aderholt (R-Haleyville) and Spencer Bachus (R-Vestavia) all voted for the measure. Alabama's two Republican US Senators Jeff Sessions and Richard Shelby as well as Congressmen Mo Brooks (R-Huntsville) and Mike Rogers (R-Saks) voted against the bill, H.R. 83.
Alabama Republican Party Chairman Bill Armistead said in a statement on Wednesday, December 15, "The United States Congress didn't do you any favors over the weekend. With the help of the Republican leadership in Congress, they passed a $1.1 trillion package of spending bills – including Obama's amnesty program – which will fund the government through September 2015."
The Coordinator of the Alabama Constitutional Conservatives, Deanna Frankowski, told the Alabama Political Reporter, "It is apparent that Reps. Aderholt, Bachus, Byrne, and Roby did not get the message sent by the voters in last month's elections. All of our Republican congressmen from Alabama have railed against President Obama's Executive amnesty, calling it "unconstitutional," "harmful," or "illegal." Instead of fighting this overreach, they chose to side with President Obama by giving him the money to carry out his Executive Order. By funding it, these congressmen are now complicit in carrying out President Obama's executive amnesty."
The President of the Wetumpka TEA Party, Becky Gerritson said in a written statement, "It's barely been five weeks since the election and already these representatives have broken their campaign promises to defund Obamacare and stand against President Obama's illegal Executive amnesty. The 1,603 page/$1.1 trillion spending bill was largely drafted in secret. Congress only had about a day and half to read the bill which not only funds Obamacare and Obama's Executive amnesty, but is full of goodies for special interest groups, including big banks. It also uses budget gimmicks to bust congress' spending caps which add to our enormous deficit. Conservative constituents bombarded their offices with phone calls pleading for them to vote "no". Rep. Brooks and Rep. Rogers heeded our calls and we commend them yet the other four Alabama Republican Representatives preferred to listen to House leadership and spit in our faces."
Montgomery TEA Party Patriots leader, Bash Agricola, said in a written statement, "Which part of illegal do people not understand? Once someone crosses the border illegally anything they do is illegal. Congress has a duty to uphold the Constitution of the United States and the rule of law and they've chosen not to do that. They don't represent me; they've just become a bigger part of the problem."
Ann Eubank from Rainy Day Patriots asks, "How long will the citizens of Alabama believe what our elected representatives tell us when the first thing they do is go to Washington and vote against us? When they come home they must face their constituents and give an answer for their actions."
Chairman Armistead said, "This unrestrained spending bill is the lame-duck Congress' last-ditch effort to stick it to the American people. Voters went to the polls in November and sent a very clear message. They voted against Obama's policies. He even said he was not on the ballot, but his policies were. ObamaCare. Yet the first major action taken by the Congress after the election is to trample over the will of the voters by funding these programs."
Frankowski credited Rep. Mo Brooks and Rep. Mike Rogers for voting to defund President's Obama's amnesty by voting to oppose the Cromnibus Bill. Frankowski said, "Rep. Brooks deserves special praise as he also voted against the procedural rule. But most importantly, we need to give our special appreciation to Senator Sessions for leading the fight against amnesty. He has the utmost gratitude of Alabamians, and we will continue to support his efforts."
Chairman Armistead wrote, "Where were our leaders when we needed them? Where was Speaker John Boehner? Where was incoming Majority leader Mitch McConnell? They were working with Harry Reid, Nancy Pelosi and the president to get this travesty passed. Unfortunately, our Republican leadership seems so afraid they are going to be blamed for a government shutdown that they bent over backwards to do exactly what this President wanted. The House voted 219-206 and the Senate voting 56-40 for this legislation."
"Thankfully, we can be proud of Alabama's two Senators – Jeff Sessions and Richard Shelby – for voting against this ill-conceived legislation, as did two members of our delegation in the House – Mo Brooks and Mike Rogers. They deserve our praise and thanks for taking a principled stand on this legislation. They held the line on spending even though they no doubt faced much pressure from House and Senate leadership to support the plan."
Various Alabama conservative grassroots groups issued a joint statement denouncing the passage of the C.R. These include: the Wetumpka TEA Party, Rainy Day Patriots, Alabama Eagle Forum, Montgomery TEA Party Patriots, Alabama SGP Action, The Madison Institute, Covington County TEA Party Patriots, Alabama Constitutional Conservatives, Alabama Legislative Watchdogs, Patriots of Liberty TEA Party, Common Sense Campaign, Walker County TEA Party, Rainy Day Patriots of Calhoun County, Barbour County TEA Party, and the Mobile Chapter of the John Birch Society.
The United States has not passed an actual budget since 2006. Instead the country has been run on a series of Continuing Resolutions. The C.R. did not fund the Department of Homeland Security but until the end of February, setting up another battle over President Barack Hussein Obama's controversial Executive amnesty.
Alabama breaks daily case record, hospitalizations reach new high for third straight day
Rising cases and hospitalizations suggest the death toll will keep climbing in the weeks and months to come.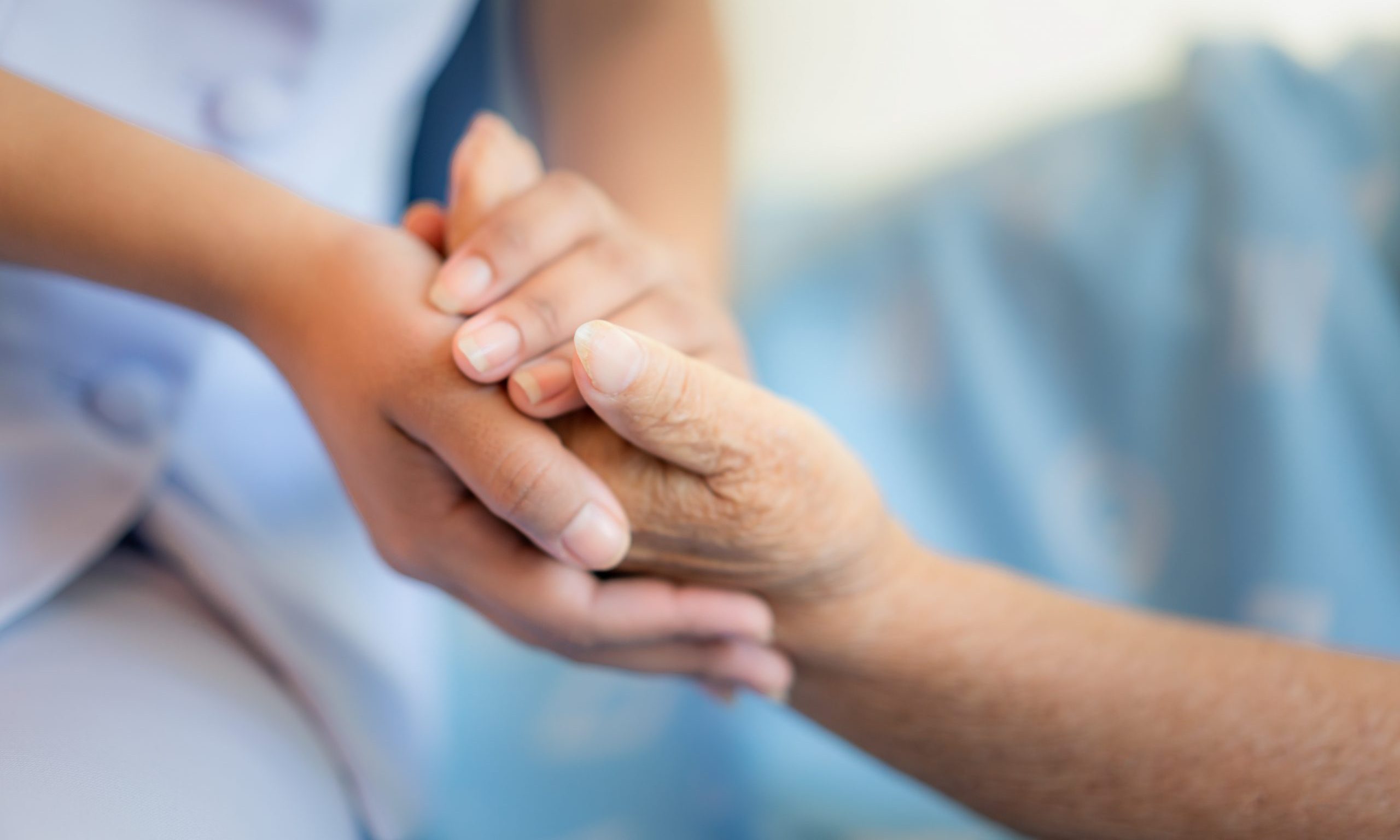 Alabama on Wednesday broke the state's record for a single-day increase in coronavirus cases, and for a third straight day had record high COVID-19 hospitalizations. 
There were 1,801 hospitalized COVID-19 patients statewide on Wednesday, which was a 40 percent increase compared to two weeks ago. The rapid pace of rising hospitalizations is raising alarms among hospitals already overburdened with coronavirus patients, in addition to regular patients seeking other care.
Concern is also rising among public health experts and hospital officials that Thanksgiving gatherings will lead to the number only increasing in the days and weeks to come.
Dr. Jeanna Marrazzo, director of UAB's Division of Infectious Diseases, told reporters Tuesday that there is a possibility that hospitals will have to set up mobile hospitals to care for the rush of patients, and that she worries hospitals may not have enough staff to care for "what might be a tidal wave of patients in the next month." 
Centers for Disease Control and Prevention Director Robert Redfield made a dire prediction Wednesday during a U.S. Chamber of Commerce event, as cases, hospitalizations and deaths continue to surge across the country. More than 90,000 people in the U.S. were hospitalized for COVID-19 on Wednesday, Redfield said.
"The reality is December and January and February are going to be rough times. I actually believe they're going to be the most difficult time in the public health history of this nation," Redfield said.
UAB Hospital was caring for a record 127 COVID-19 patients on Wednesday, the second straight record-high day for the hospital. Huntsville Hospital on Tuesday had a record 317 COVID-19 patients. The hospital hadn't updated daily numbers as of Wednesday afternoon. There were no formal intensive care beds available in Mobile County on Tuesday. 
The Alabama Department of Public Health reported 3,928 COVID-19 new cases Wednesday but noted that 706 were older test results not reported to the department from an outside facility until Tuesday. Even without those cases included, the remaining 3,222 cases reported Wednesday amount to the largest single-day increase, excluding a similar but larger backlog of old test results reported Oct. 23. 
Alabama's 14-day average for new daily cases was at 2,382 on Wednesday, which is a 29 percent increase from two weeks ago. 
Rising daily cases can't be attributed to more testing, however. Over the past week, roughly 35 percent of reported tests have been positive. Public health experts say that number — known as the positivity rate — should be at or below 5 percent otherwise cases may be going undetected and not enough tests are being performed.
ADPH also reported 73 more COVID-19 deaths Wednesday, bringing the state's death toll to at least 3,711 deaths. Of those deaths added to the count today, 20 occurred during the month of November, 32 occurred in previous months, and 21 aren't yet dated by the department, meaning they could be new deaths from late November or early December.
Of the 779 deaths added to the death toll in November, 34 percent died in the month of November, 56 percent died during previous months and the remaining 10 percent haven't yet been dated. 
Deaths are lagging indicators, and it can take weeks, and sometimes months, for ADPH to review medical data and confirm a person died of COVID-19 and verify the date on which they died, so it will likely be many weeks before a clearer picture emerges as to how many Alabamians are currently dying from coronavirus.
Rising cases and hospitalizations suggest the death toll will keep climbing in the weeks and months to come.