Jeb Bush Launches New PAC

By Brandon Moseley
Alabama Political Reporter
On Tuesday, January 6, former Florida Governor Jeb Bush launched a new political action committee (PAC), Right to Rise. While not formally declaring that he will be a candidate for the Republican nomination for President, the move allows him to raise money, measuring early support for a Jeb Bush Presidential run. The move warns other GOP rivals that Jeb Bush is likely entering the race and is notice to potential Bush operatives and donors not to commit to another candidate just yet.
Former President George W. Bush (R) wrote on Facebook, "Today, Jeb Bush is launching Right to Rise, a leadership PAC dedicated to making America a place of unlimited opportunity. Laura and I are proud to support my brother by making a contribution."
The PAC's website wrote, "We believe passionately that the Right to Rise — to move up the income ladder based on merit, hard work and earned success — is the central moral promise of American economic life. We are optimists who believe that America's opportunities have never been greater than they are right now. But we know America is falling short of its promise."
Right to Rise lamented that, "Too many of the poor have lost hope that a path to a better life is within their grasp. While the last eight years have been pretty good ones for top earners…been a lost decade for the rest of America. We are not leading – at home or abroad."
The PAC stated, "At the Right to Rise PAC, we will support candidates who want to restore the promise of America with a positive, conservative vision of reform and renewal. We believe the income gap is real, but that only conservative principles can solve it by removing the barriers to upward mobility. We will celebrate success and risk-taking, protect liberty, cherish free enterprise, strengthen our national defense, embrace the energy revolution, fix our broken and obsolete immigration system, and give all children a better future by transforming our education system through choice, high standards and accountability. We will strive to put our fiscal house back in order, re-limit government and ensure that America is a welcoming society."
On October 7, former Florida Governor Jeb Bush was in Birmingham for a fundraiser for the powerful Business Council of Alabama (BCA) and its influential ProgressPAC. The BCA held a reception, dinner, photo opportunity, and leadership round table with Gov. Jeb Bush at the Sheraton in Birmingham. According to information provided by BCA, contributions for the Chairman's Dinner were used to support BCA's political action committee, ProgressPAC.
Former President George W. Bush (R) told Fox News's Brian Kilmeade at that time, "[Jeb] and I had a conversation. I of course was pushing for him to run for president, he of course was saying, 'I haven't made up my mind.'" President Bush said, "I truly don't think he has, and plus I don't think he liked it that his older brother was pushing him…He [Jeb] understands what it's like to be president for not only the person running or serving, plus family. He's seen his dad, he's seen his brother. And so, he's a very thoughtful man, and he's weighing his options."
Jeb and George's father, George H. Bush (R) was President of the United States from 1989 to 1993.  No Republican ticket for President has been successful without a Bush on the ticket as either President or Vice President since 1972, when Richard M. Nixon won re-election. Then a former Congressman George H. Bush was Nixon's Ambassador to the United Nations.
Several Alabama State legislators recently attended an education reform summit in Washington promoting school choice, where Jeb Bush was the headline speaker.
Cygnal, a Montgomery-based political strategy, research, media, and public relations firm, released polling data in July showing that at that time former Florida Governor Jeb Bush would lead the crowded field of 2016 GOP presidential aspirants.  Bush then leads the field with 19.6 percent of the vote, followed by Dr. Ben Carson with 12.6 percent.
Kentucky Senator Rand Paul polled in third with just 10.6 percent at this point. Next were New Jersey Governor Chris Christie with 8.8 percent, Texas Governor Rick Perry with 7.2 percent, and Texas Senator Ted Cruz with 5.6 percent. Former Pennsylvania Senator Rick Santorum won the Alabama Republican Presidential Primary in 2012, but had dropped to only 5.3 percent support. Louisiana Governor Bobby Jindal and Wisconsin Governor Scott Walker round out the field with just 3.9 percent and 3.6 percent respectively. Former Massachusetts Governor Mitt Romney was not included in this poll, although there is speculation that the 2012 Republican nominee might be tempted to run given the relative weakness of the Republican field.
Alabama breaks daily case record, hospitalizations reach new high for third straight day
Rising cases and hospitalizations suggest the death toll will keep climbing in the weeks and months to come.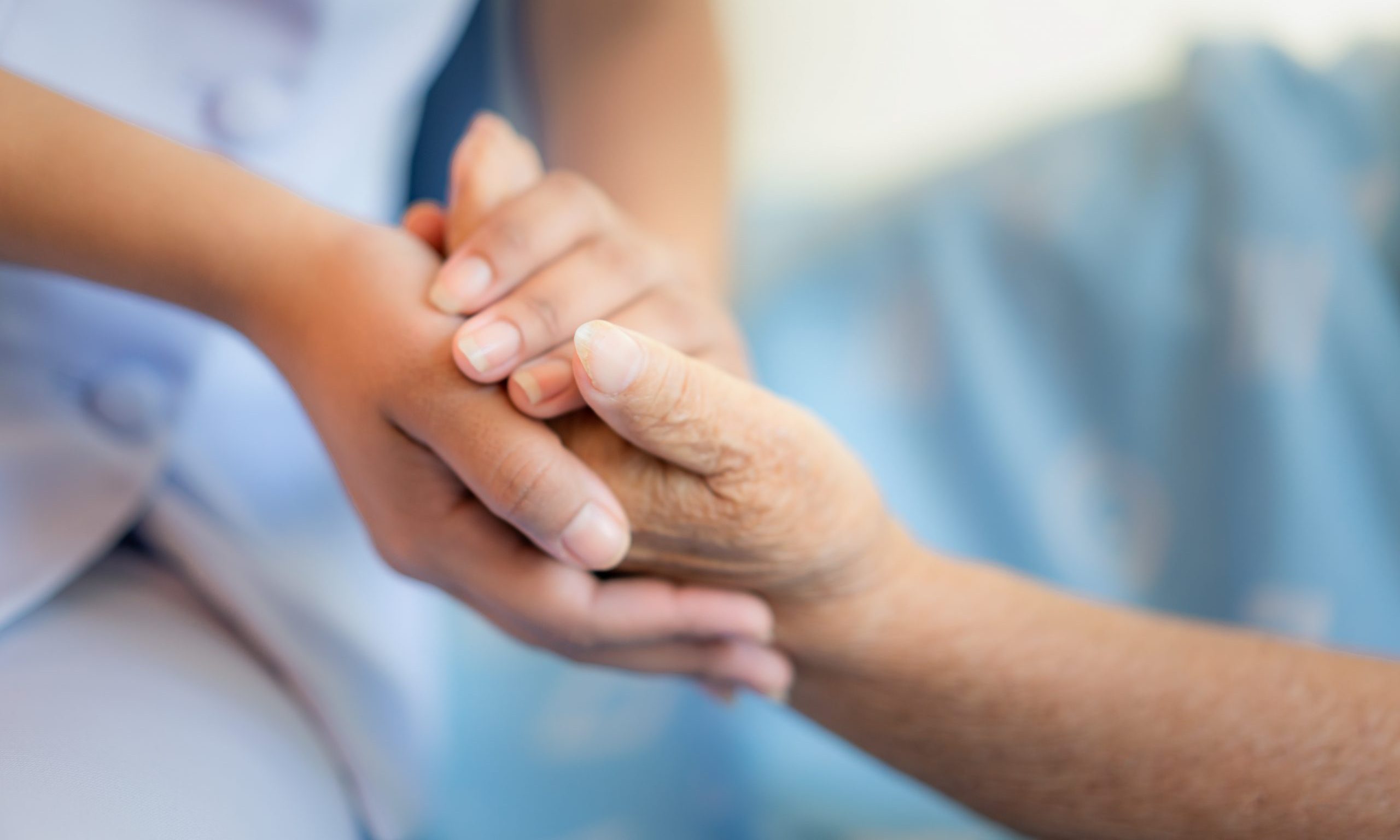 Alabama on Wednesday broke the state's record for a single-day increase in coronavirus cases, and for a third straight day had record high COVID-19 hospitalizations. 
There were 1,801 hospitalized COVID-19 patients statewide on Wednesday, which was a 40 percent increase compared to two weeks ago. The rapid pace of rising hospitalizations is raising alarms among hospitals already overburdened with coronavirus patients, in addition to regular patients seeking other care.
Concern is also rising among public health experts and hospital officials that Thanksgiving gatherings will lead to the number only increasing in the days and weeks to come.
Dr. Jeanna Marrazzo, director of UAB's Division of Infectious Diseases, told reporters Tuesday that there is a possibility that hospitals will have to set up mobile hospitals to care for the rush of patients, and that she worries hospitals may not have enough staff to care for "what might be a tidal wave of patients in the next month." 
Centers for Disease Control and Prevention Director Robert Redfield made a dire prediction Wednesday during a U.S. Chamber of Commerce event, as cases, hospitalizations and deaths continue to surge across the country. More than 90,000 people in the U.S. were hospitalized for COVID-19 on Wednesday, Redfield said.
"The reality is December and January and February are going to be rough times. I actually believe they're going to be the most difficult time in the public health history of this nation," Redfield said.
UAB Hospital was caring for a record 127 COVID-19 patients on Wednesday, the second straight record-high day for the hospital. Huntsville Hospital on Tuesday had a record 317 COVID-19 patients. The hospital hadn't updated daily numbers as of Wednesday afternoon. There were no formal intensive care beds available in Mobile County on Tuesday. 
The Alabama Department of Public Health reported 3,928 COVID-19 new cases Wednesday but noted that 706 were older test results not reported to the department from an outside facility until Tuesday. Even without those cases included, the remaining 3,222 cases reported Wednesday amount to the largest single-day increase, excluding a similar but larger backlog of old test results reported Oct. 23. 
Alabama's 14-day average for new daily cases was at 2,382 on Wednesday, which is a 29 percent increase from two weeks ago. 
Rising daily cases can't be attributed to more testing, however. Over the past week, roughly 35 percent of reported tests have been positive. Public health experts say that number — known as the positivity rate — should be at or below 5 percent otherwise cases may be going undetected and not enough tests are being performed.
ADPH also reported 73 more COVID-19 deaths Wednesday, bringing the state's death toll to at least 3,711 deaths. Of those deaths added to the count today, 20 occurred during the month of November, 32 occurred in previous months, and 21 aren't yet dated by the department, meaning they could be new deaths from late November or early December.
Of the 779 deaths added to the death toll in November, 34 percent died in the month of November, 56 percent died during previous months and the remaining 10 percent haven't yet been dated. 
Deaths are lagging indicators, and it can take weeks, and sometimes months, for ADPH to review medical data and confirm a person died of COVID-19 and verify the date on which they died, so it will likely be many weeks before a clearer picture emerges as to how many Alabamians are currently dying from coronavirus.
Rising cases and hospitalizations suggest the death toll will keep climbing in the weeks and months to come.