Jeb Bush Launches New PAC

By Brandon Moseley
Alabama Political Reporter
On Tuesday, January 6, former Florida Governor Jeb Bush launched a new political action committee (PAC), Right to Rise. While not formally declaring that he will be a candidate for the Republican nomination for President, the move allows him to raise money, measuring early support for a Jeb Bush Presidential run. The move warns other GOP rivals that Jeb Bush is likely entering the race and is notice to potential Bush operatives and donors not to commit to another candidate just yet.
Former President George W. Bush (R) wrote on Facebook, "Today, Jeb Bush is launching Right to Rise, a leadership PAC dedicated to making America a place of unlimited opportunity. Laura and I are proud to support my brother by making a contribution."
The PAC's website wrote, "We believe passionately that the Right to Rise — to move up the income ladder based on merit, hard work and earned success — is the central moral promise of American economic life. We are optimists who believe that America's opportunities have never been greater than they are right now. But we know America is falling short of its promise."
Right to Rise lamented that, "Too many of the poor have lost hope that a path to a better life is within their grasp. While the last eight years have been pretty good ones for top earners…been a lost decade for the rest of America. We are not leading – at home or abroad."
The PAC stated, "At the Right to Rise PAC, we will support candidates who want to restore the promise of America with a positive, conservative vision of reform and renewal. We believe the income gap is real, but that only conservative principles can solve it by removing the barriers to upward mobility. We will celebrate success and risk-taking, protect liberty, cherish free enterprise, strengthen our national defense, embrace the energy revolution, fix our broken and obsolete immigration system, and give all children a better future by transforming our education system through choice, high standards and accountability. We will strive to put our fiscal house back in order, re-limit government and ensure that America is a welcoming society."
On October 7, former Florida Governor Jeb Bush was in Birmingham for a fundraiser for the powerful Business Council of Alabama (BCA) and its influential ProgressPAC. The BCA held a reception, dinner, photo opportunity, and leadership round table with Gov. Jeb Bush at the Sheraton in Birmingham. According to information provided by BCA, contributions for the Chairman's Dinner were used to support BCA's political action committee, ProgressPAC.
Former President George W. Bush (R) told Fox News's Brian Kilmeade at that time, "[Jeb] and I had a conversation. I of course was pushing for him to run for president, he of course was saying, 'I haven't made up my mind.'" President Bush said, "I truly don't think he has, and plus I don't think he liked it that his older brother was pushing him…He [Jeb] understands what it's like to be president for not only the person running or serving, plus family. He's seen his dad, he's seen his brother. And so, he's a very thoughtful man, and he's weighing his options."
Jeb and George's father, George H. Bush (R) was President of the United States from 1989 to 1993.  No Republican ticket for President has been successful without a Bush on the ticket as either President or Vice President since 1972, when Richard M. Nixon won re-election. Then a former Congressman George H. Bush was Nixon's Ambassador to the United Nations.
Several Alabama State legislators recently attended an education reform summit in Washington promoting school choice, where Jeb Bush was the headline speaker.
Cygnal, a Montgomery-based political strategy, research, media, and public relations firm, released polling data in July showing that at that time former Florida Governor Jeb Bush would lead the crowded field of 2016 GOP presidential aspirants.  Bush then leads the field with 19.6 percent of the vote, followed by Dr. Ben Carson with 12.6 percent.
Kentucky Senator Rand Paul polled in third with just 10.6 percent at this point. Next were New Jersey Governor Chris Christie with 8.8 percent, Texas Governor Rick Perry with 7.2 percent, and Texas Senator Ted Cruz with 5.6 percent. Former Pennsylvania Senator Rick Santorum won the Alabama Republican Presidential Primary in 2012, but had dropped to only 5.3 percent support. Louisiana Governor Bobby Jindal and Wisconsin Governor Scott Walker round out the field with just 3.9 percent and 3.6 percent respectively. Former Massachusetts Governor Mitt Romney was not included in this poll, although there is speculation that the 2012 Republican nominee might be tempted to run given the relative weakness of the Republican field.
Print this piece
How Alabama is tracking COVID-19 hospitalizations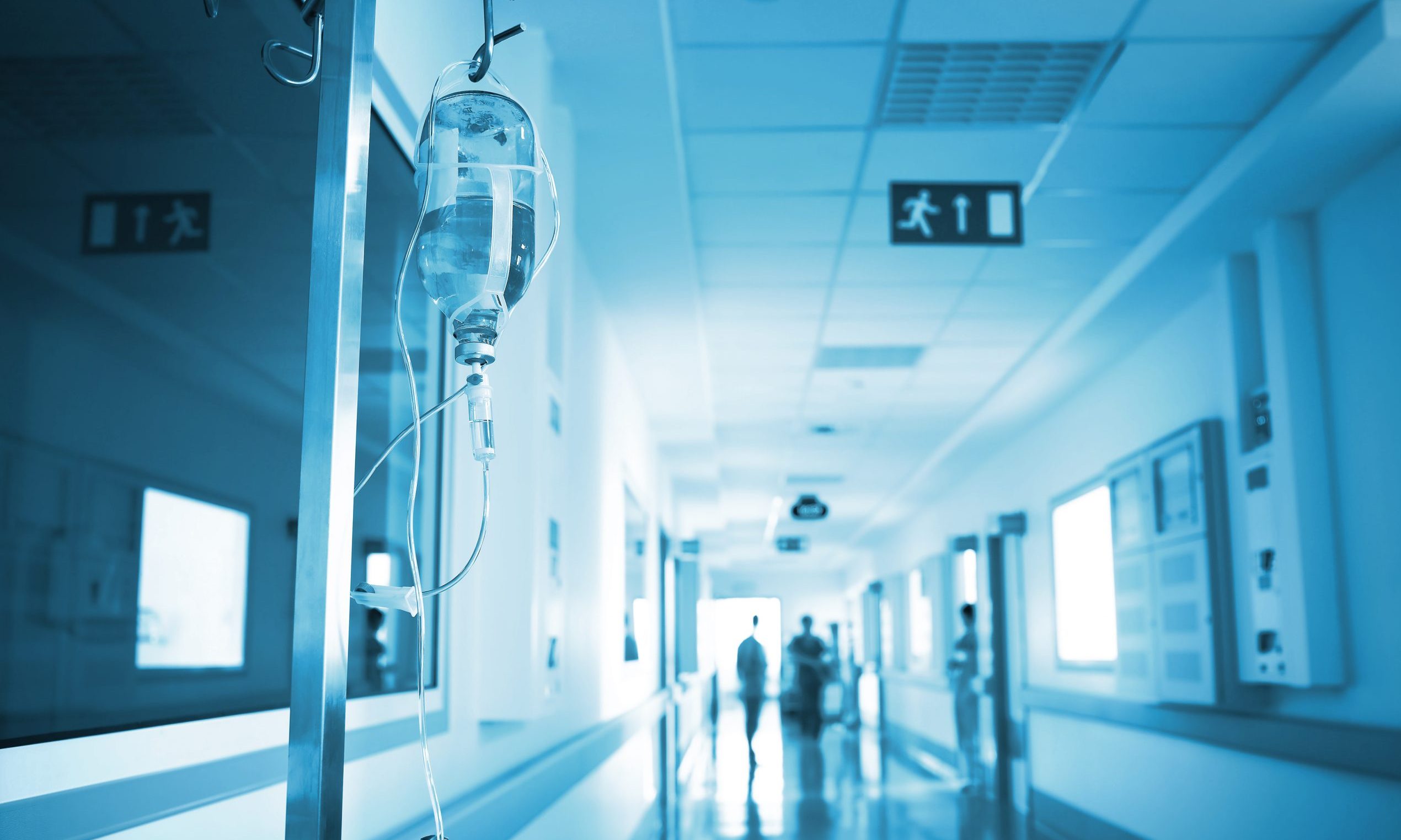 Alabama on Saturday started publicly reporting the number of people hospitalized because of COVID-19 on its data dashboard. As of Monday morning, 240 people have been hospitalized since March 13, according to that data.
The day before ADPH began publishing the number of cumulative hospitalizations on its dashboard, I reported that 255 people were hospitalized with a confirmed case of COVID-19, and another 586 people were hospitalized with a suspected case of the virus awaiting test results.
The number I reported Friday night, which I got from State Health Officer Scott Harris, is not the same number that ADPH began publishing on its dashboard Saturday morning. They do not align.
It might look like he gave me wrong numbers, or that I reported them out incorrectly. That's not the case. Let me explain why.
The number of hospitalizations displayed on the Department of Public Health's data dashboard (240) is a cumulative total of hospitalizations since March 13. That number is obtained by ADPH's epidemiologists as they investigate each confirmed case of the virus. The epidemiologists follow up with everyone who has tested positive for the virus and determine if the person has been hospitalized.
"The way that works is you have a positive test that comes through. Our epidemiology staff contacts the patient. They ask, 'Hey, what is your story? How old are you? What're your symptoms? And were you in the hospital?'," Harris told me.
The epidemiology staff also perform contact-tracing, asking those who have tested positive who they were around, who they live with, where they work and a lot more. These investigations clearly take time.
"It's a cumulative number because we can't call these people every single day for the next two weeks to found out who's still in the hospital and how many cases are hospitalized at the moment," Harris said.
The reality is that there are only so many investigators and a ton of confirmed cases. There will inevitably be a delay in reporting the cumulative total as epidemiologists investigate each positive case.
This brings us to the numbers I reported Friday night.
That data (255 confirmed, 586 suspected) was obtained from the Alabama Incident Management System, or AIMS. It's the same system that is activated when there is a major hurricane, tornadoes or even an ice storm. Hospitals directly update these numbers daily, sometimes more.
The differences in the way the two numbers are obtained explain why the number I reported Friday night was higher than the cumulative total now displayed on the ADPH's dashboard (and on our dashboard). It was simply more current.
But even the numbers from the Alabama Incident Management System are not perfect. Hospitals voluntarily report that data to the Department of Public Health.
Alabama does not have a law authorizing a statewide hospital discharge database, unlike 48 other states, Harris said, which makes tracking real-time hospitalization data difficult.
"We actually had legislation that we introduced this year to do that, but it doesn't look like it's going to happen now because the session is gone," Harris said.
So the Alabama Department of Public Health has to ask hospitals to voluntarily report their hospitalization data in AIMS. Most of the state's hospitals are doing so, Harris said. But it's still possible that some hospitals are treating COVID-19 patients who are not reflected in the AIMS data.
While the state's public-facing data dashboard is currently showing the cumulative total obtained by epidemiology staff at ADPH, Harris said the Department of Public Health will soon display the AIMS data instead.
"The question people want to know is not how many people have been in the hospital over the past week," Harris said. "They want to know how many people are in the hospital today."
When that switch happens, the number may appear to jump, but it's really just a more current dataset.
Print this piece