Roby Sworn in For Third Term in Congress
By Brandon Moseley
Alabama Political Reporter
On Tuesday, January 6 U.S. Representative Martha Roby (R from Montgomery) was sworn in for her third term in the House of Representatives.
The conservative congresswoman promised in a written statement that she would hit the ground running on pressing issues like immigration enforcement, Veterans Affairs improvement, relief for working Americans, and proper funding for the military.  Representative Roby said, "I'm grateful for the trust voters placed in me by returning me to Congress, and I'm deeply honored to continue representing Alabama's 2nd District.  We have unfinished business to take care of on behalf of the American people, and I'm ready to get to work."
Rep. Roby said, "Partisan gridlock over the last several years has kept our country from making progress on many important issues. Hardworking taxpayers are still being squeezed in this economy, and federal policies on healthcare and energy aren't helping. Our military is dangerously stretched for resources, leaving our readiness compromised. And President Obama's reckless executive actions continue to threaten the checks and balances so critical to preserving our government 'of the people.'"
Among the "unfinished business" Congress needs to pass, Rep. Roby includes: legislation reining in what she called years' worth of Executive Branch overreaches, repairing the damage of sequestration military cuts, and improving the delivery of health care and benefits to veterans exposed in last year's VA scandal.
Rep. Roby said, "House Republicans have made great strides toward addressing these issues, but have been greatly hindered by a Democratic-controlled Senate. With Republicans now in the majority in both chambers, I am optimistic we successfully tackle many of these pressing issues with commonsense solutions on behalf of the American people."
Rep. Roby introduced a bill this week aimed to block President Obama's overreaching immigration actions using the "power of the purse."
Rep. Roby said, "We have a responsibility to block President Obama's dangerous, unconstitutional immigration orders to grant amnesty to millions of illegal immigrants. In fact, I will be introducing legislation right away that wields the 'power of the purse' to prevent President Obama from carrying out his executive amnesty plans."
Representative Roby's bill, H.R. 31, The Prevention of Executive Amnesty Act, is meant to present model language that can be used in a Homeland Security Appropriations title to block President Obama's unilateral executive actions.
Rep. Roby said, "President Obama's attempt to grant amnesty to millions of illegal immigrants isn't just irresponsible. It's dangerous. It undermines the rule of law and threatens American jobs."  "Last month Congress went forward with a plan that gave us the best chance to address executive amnesty through the Appropriations process. In doing so, we also made a commitment that we would see that effort through in good faith. That's why I'm introducing legislation right out the gate that wields the 'power of the purse' to prevent President Obama from carrying out his executive amnesty plans.  I have spoken directly to the Majority Leader to impress upon our leadership that our Conference must be serious about addressing executive amnesty head on in a straightforward and meaningful way.
Rep. Roby said, "I know there will be a broad and dynamic debate about how to address executive amnesty, but let's start the conversation right here. I believe this language gives us a great starting point for blocking executive amnesty by using the 'power of the purse,' so let's go from here."
If the House and Senate both pass Roby's bill it faces a questionable future when it gets to President Obama's desk.  The President is not likely to sign legislation that would weaken his own power and while Republicans control both Houses of Congress they do not have the two thirds number in each house necessary to override a Presidential veto.
Upsetting some conservatives, Rep, Roby voted for Representative John Boehner (R from Ohio) to return as the Speaker of the U.S. House of Representatives.
Rep. Roby was reappointed to serve on the powerful House Appropriations Committee. Appropriations subcommittees for the 114th Congress have not yet been assigned.
Congresswoman Martha Roby represents Alabama's Second Congressional District.
"We're not going to get a do-over:" Alabama health officer on Thanksgiving and COVID-19
There were 1,427 hospitalized COVID-19 patients in Alabama on Monday, the most since Aug. 11.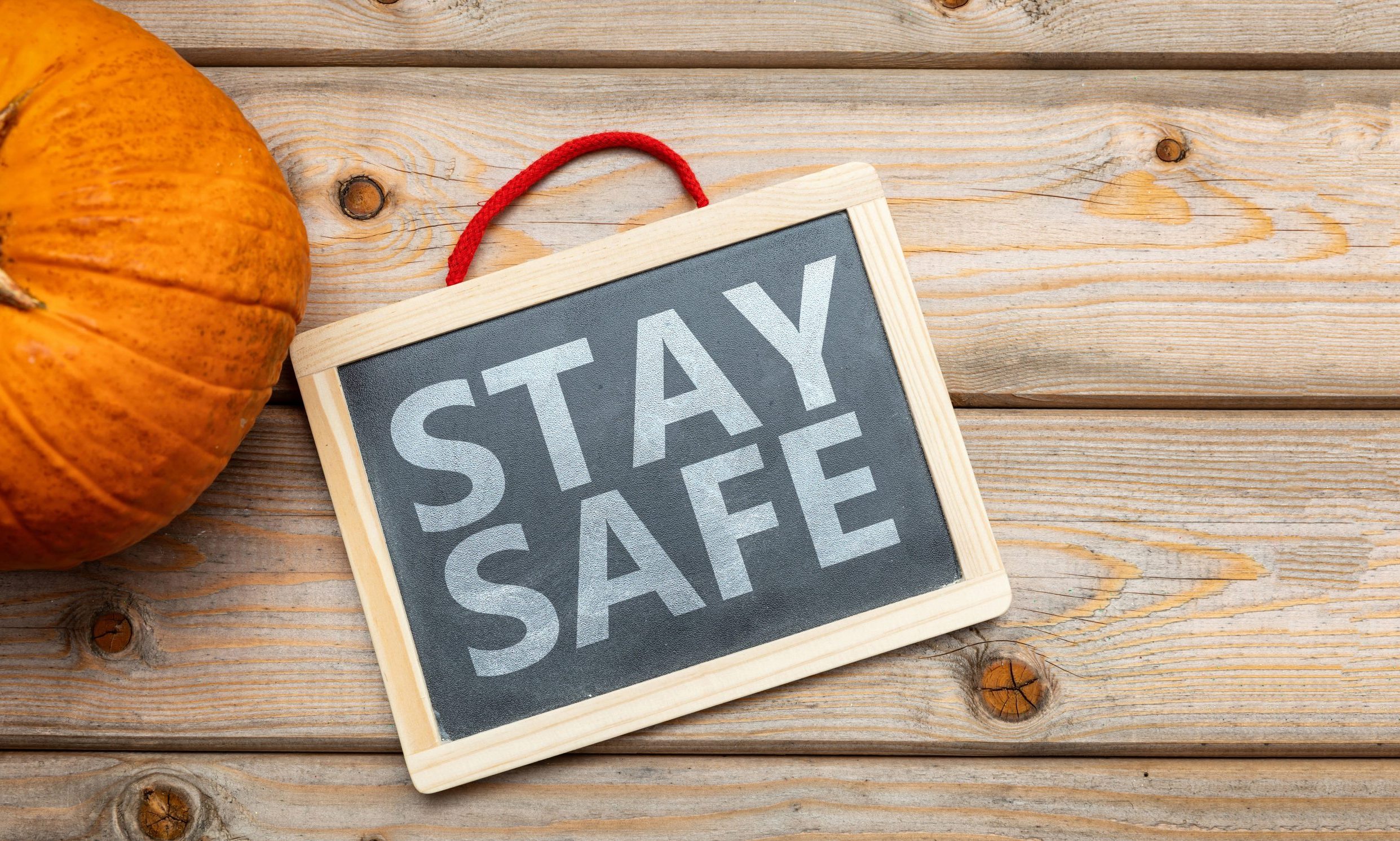 Alabama State Health Officer Dr. Scott Harris on Monday pleaded with the public to avoid gatherings over Thanksgiving as COVID-19 continues to surge in Alabama and hospitals statewide are filling with coronavirus patients. 
"We don't want this to be the last ever Thanksgiving for someone in your family, like your parents or your grandparents," Harris said during a press conference Monday. 
Harris said Alabama's numbers aren't headed in the right direction and more than 230,000 Alabamians — roughly 4 percent of the state's population — have been infected by the coronavirus. 
"We are adding a couple of thousand new cases a day, at least, that we are aware," Harris said. "This is a time for people to be vigilant. This is a time to be careful and to think about what you're going to be doing." 
Alabama added 1,574 new coronavirus cases on Monday, and the state's 14-day average for new daily cases was at a record high 2,087. In the last two weeks, the state has added 29,223 cases, the most cases in any two week period since the pandemic arrived in Alabama in March.
There were 1,427 hospitalized COVID-19 patients in Alabama on Monday. The last time so many were hospitalized in the state was on Aug. 11, during Alabama's summer surge. 
Harris said that he and his wife will be staying home for Thanksgiving instead of having his family's regular large, intergenerational gathering. What happens with Alabama's COVID-19 numbers over Thanksgiving will impact what the state's December holiday and Christmas season will look like, Harris said. 
"Are we gonna be here a month from now trying to have the same conversation? I really, really hope not," Harris said. 
Dr. Mary McIntyre, the Alabama Department of Public Health's chief medical officer, said during the briefing that her home usually sees between 15 and 20 family members arriving for Thanksgiving. They've limited this year's Thanksgiving to three additional people from out of their household, for a total of seven people, she said.
Everyone must wear masks and have temperatures checked at the door, she said. 
Everyone will be seated six feet from one another and a Zoom video conference will be set up for those family members who won't be attending in person, McIntyre said. They'll use disposable plates, cups and utensils and have the ability, weather permitting, to eat outdoors.
"If we want to live to see another Thanksgiving, and I do, that it may mean stepping back this Thanksgiving and really limiting the number of people, and some of the things that we do," McIntyre said. "Now is not the time to get out to do Black Friday shopping." 
Dr. Kierstin Kennedy, UAB's chief of hospital medicine, in a separate press briefing Monday echoed concern over the possibility of spikes following Thanksgiving and Christmas if the public doesn't do what's needed to keep themselves and others safe.
"We are very much worried about the potential spike in numbers. We've also seen some of our own staff getting sick," Kennedy said. "And unfortunately that's not been at work. It's been because we are just like you. We're tired. We're lonely. We want to try to socialize, and some of us have let our guards down and, as a result, have gotten sick."
Kennedy said while there's is concern over future spikes following the upcoming holidays "there is a way for all of us to help prevent that from happening."
Kennedy said when Gov. Kay Ivey first issued her statewide mask order and social distancing requirements, the public masked up, businesses enforced the orders, and coronavirus numbers improved.
"It didn't get nearly as bad as we thought, and we are really hopeful that the community is going to come together and do that again for us," Kennedy said. "Because it's more than just not having enough space for the COVID patients. It's also those patients who do not have COVID that have other conditions. They rely on us for routine care, and we want to make sure that we're available to provide that."
Kenedy said UAB has an incredible group of staff members, who've proven themselves to be quite resilient, but that "the group is tired."
"We've been doing this every single day since March, and so as you can imagine, people are very tired. It's very emotional, especially as we see younger patients getting sick with this and getting sick in ways that we weren't expecting," she said.
Harris again urged the public to make smart decisions that will help slow the spread of coronavirus and save lives.
"Ladies and gentlemen, we're not going to get a do-over on this," Harris said. "This is a big national holiday, and we're in the middle of a pandemic, and our numbers are worse than they have ever been during this entire response. Please be careful. Please be safe. And please try to take care of those people who are most vulnerable."