Zeigler Files Emergency Motion to Halt Eufaula Road Work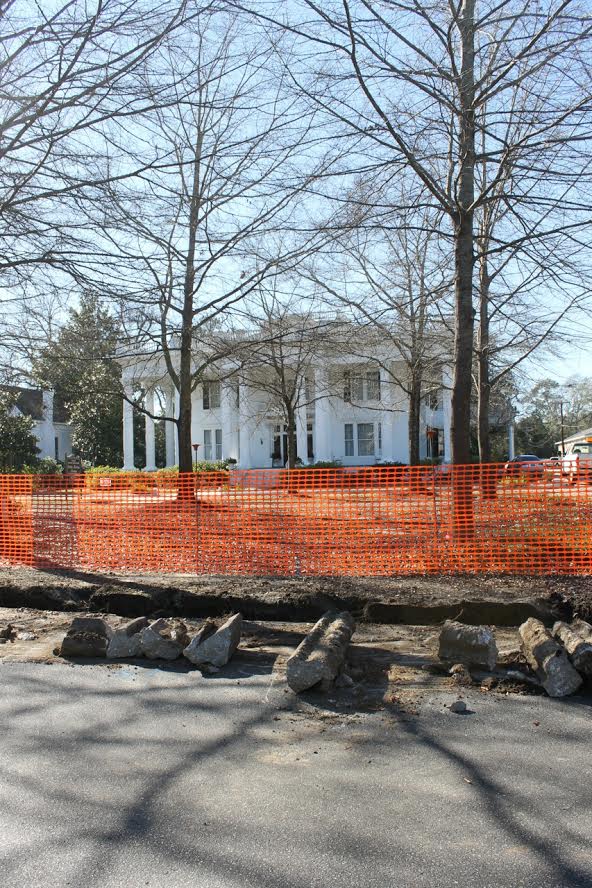 By Brandon Moseley
Alabama Political Reporter
Wednesday, January 7 Alabama State Auditor Elect Jim Zeigler (R) has filed an emergency motion asking the court to halt controversial roadwork on Eufaula's historic First Avenue.
Jim Zeigler told the 'Alabama Political Reporter' that the Alabama Department of Transportation is pushing ahead on this project to four lane six blocks of Highway 431 because they don't want any review of the project.
Zeigler said that the state could have requested federal funding for this project but instead are using state dollars because the federal government would have required environmental impact and historical impact studies of the project that they knew this project would never pass any sort of review.
Zeigler said, "We have a $170 million shortfall in the General Fund and they are wasting over a $ million on this project.  This is exactly the sort of waste I am going to expose as state auditor."
In a written statement, Zeigler said that workers are now cutting trees and removing curbs on historic North Eufaula Avenue.  Zeigler, an attorney representing First Avenue homeowners, asked a Montgomery Judge to issue an immediate restraining order halting the work or set an immediate hearing.  Zeigler has filed suit against the Alabama Department of Transportation on behalf of three property owners on the avenue which was made famous in the movie "Sweet Home Alabama."
Zeigler said in the filing that workers are now "rapidly cutting the famous 'canopy' of trees over-hanging the historical avenue.  "They are at this moment rapidly ripping out the curbs so that paving the median can begin."
In his emergency motion, Zeigler attached a legal opinion from a Eufaula city attorney that argues that the state does not own the median that they are tearing up and does not have a right to pave it.  Zeigler told the 'Alabama Political Reporter' that the median is owned by the City of Eufaula and the state does not own the right of way to pave the median, but ALDOT is doing it anyway.
The case has been set for a hearing Jan. 14, but Zeigler said in his statement to the court:  "By the time of the hearing  … the irreparable damage will have already occurred in whole or substantial part."
Zeigler has shared his filing with Alabama Attorney General Luther Strange (R), Alabama Department of Transportation Director John R. Cooper, Midsouth Paving Inc., and ALDOT Chief Counsel Jim R. Ippolito, Jr.
A number of large home were built on Eufaula's historic First Avenue beginning well before the Civil War.  Some of the homes were built a human lifetime before the first automobile appeared.  Tourists from across the South and beyond come to see the historic homes and enjoy the fishing and wildlife at the nearby lakes, state park, and national wildlife refuge.
ALDOT has spent decades working on four laning segments of U.S. highway 431 that serves rural east Alabama, but is primarily used a conduit for tourists going to Panama City and Destin in Florida.  A portion of First Avenue in Eufaula with it's stately Antebellum and Victorian homes were bypassed by those most recent road improvements remaining relatively unchanged for decades.  ALDOT officials have announced that that is changing and they must widen that less than one mile of road because it slows motorists and is a traffic bottleneck.  Homeowners argue that widening the road will cost the scenic stretch dozens of trees and will hurt the aesthetics of the neighborhood.  The entire three blocks is listed on the National Register of Historic Places. Eufaula has the largest historic district in Southeast Alabama and includes over 700 homes and buildings many of them on First Avenue.  Residents argue that the state could simply build a bypass around the center of Eufaula.  ALDOT argues that that would cost too much and that widening the road by ripping out much of the tree lined median is the most cost effective solution.
Zeigler and Eufaula attorney James L. Martin filed the motion on behalf of three Eufaula property owners.
Zeigler is a former Public Service Commissioner who has spent decades on the Alabama political scene.  Zeigler is an attorney who specializes in eldercare issues. Zeigler will be inaugurated as Alabama's next State Auditor on January 19.
Print this piece
Jones criticized for voting to limit Trump's war powers authority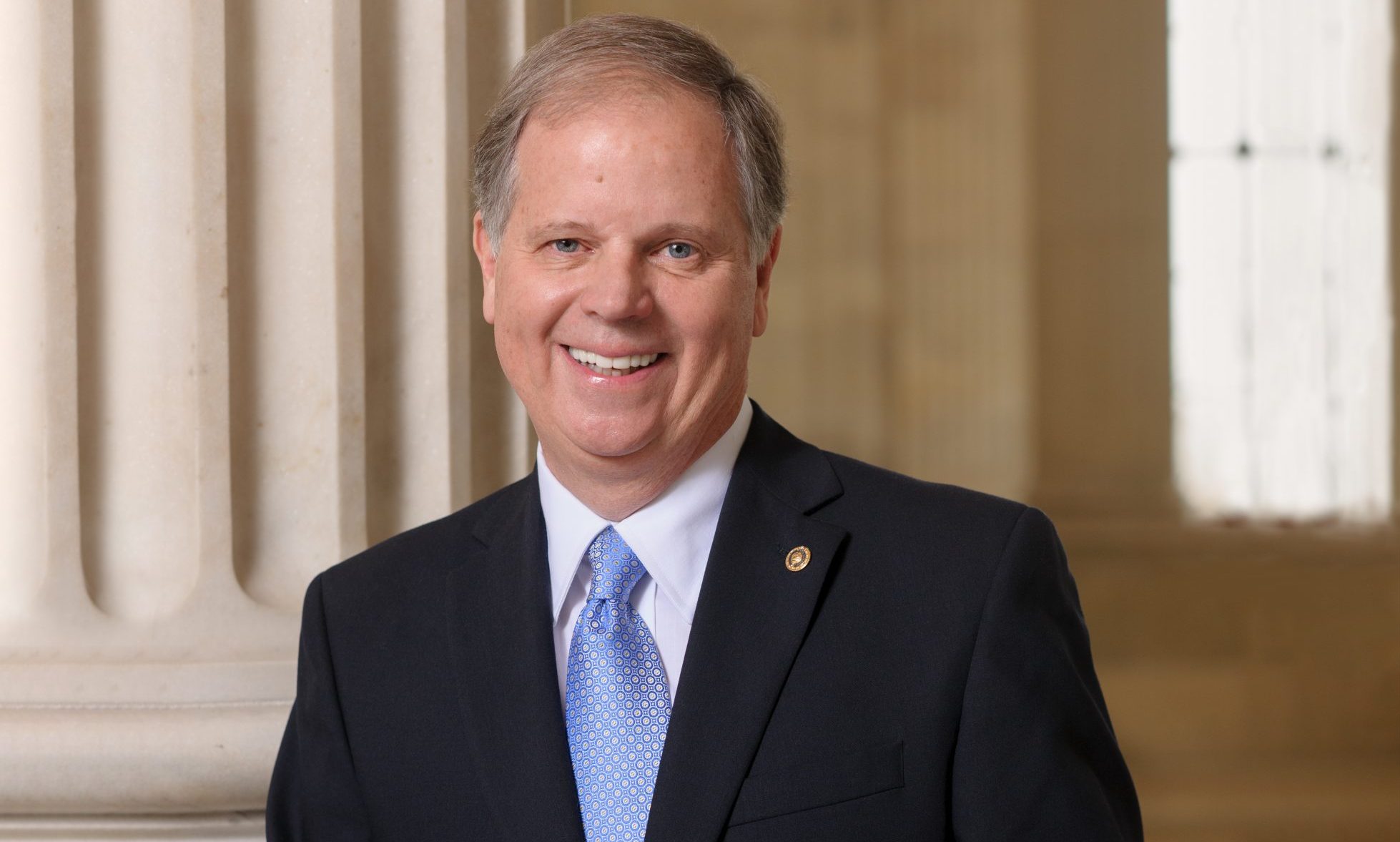 Thursday, U.S. Senator Doug Jones (D-Alabama) voted in favor of S.J.Res.68, a resolution which directs the removal of United States military from hostilities against the Islamic Republic of Iran that have not been authorized by Congress. Jones has been criticized by Republicans for voting to limit President Donald J. Trump's war powers on Iran.
"Before a President can lead us into war, he or she must first earn the support of the American people and also fulfill their solemn constitutional obligation to seek approval from Congress," Sen. Jones said in a statement. "While the President has the power to protect Americans in the case of an imminent attack, that authority does not extend to committing our service members to long-term hostilities unilaterally. This resolution sends a strong message that we will follow the Constitution and we will not send our troops into harm's way without the serious consideration and consent of the Congress."
Trump Victory National Finance Committee member Perry O. Hooper Jr. released a statement in response.
"Senator Jones once again turned his back on Alabama and voted as the leftwing Democrats commanded. He has no regard for the values, opinions or views of Alabamians," Hooper said. "He sees us as deplorables just like the elites of the Democratic party who have funded 80 percent of his doomed campaign for re-election.:
Hooper stated, "I whole heartily support the President who stated 'We are doing very well with Iran and this is not the time to show weakness… If my hands were tied, Iran would have a field day. Sends a very bad signal. The Democrats are only doing this as an attempt to embarrass the Republican Party.'"
"The Commander-in-chief must be free to work with his staff and his military leaders to conduct covert operations like the one that eliminated Iran's terrorist-in-chief General Soleimani," Hooper added. "You can't micromanage the war on terrorism. The Democrats in Congress are so filled with Trump Derangement Syndrome that no matter how much it would benefit our country and the world; they would never give Trump a "victory". If it came down to it, they would leak everything to the media no matter what the consequences."
Senator Jones is a cosponsor of the legislation and a member of the Senate Armed Services Committee. Eight moderate Republicans voted with the Democrats on the resolution.
Senator Jones has also been criticized by Republicans for his comments that he was "appalled" by Pres. Trump's actions following his acquittal on both Articles of Impeachment.
"Newsflash for Senator Doug Jones: Most Alabamians have been appalled by his actions his entire time in office," former Attorney General Jeff Sessions said. "It's about time we send Doug home, and replace him with someone who understands our values. Alabamians deserve a Senator they can be proud of again."
Sessions is a candidate for the Republican nomination for Jones' Senate seat.
The Republican primary will be on March 3.
Print this piece