Zeigler Files Emergency Motion to Halt Eufaula Road Work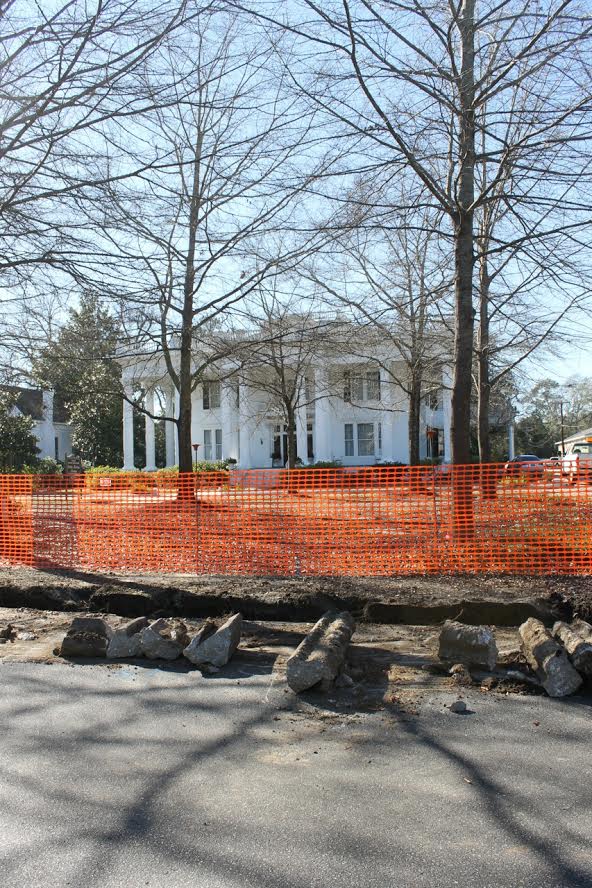 By Brandon Moseley
Alabama Political Reporter
Wednesday, January 7 Alabama State Auditor Elect Jim Zeigler (R) has filed an emergency motion asking the court to halt controversial roadwork on Eufaula's historic First Avenue.
Jim Zeigler told the 'Alabama Political Reporter' that the Alabama Department of Transportation is pushing ahead on this project to four lane six blocks of Highway 431 because they don't want any review of the project.
Zeigler said that the state could have requested federal funding for this project but instead are using state dollars because the federal government would have required environmental impact and historical impact studies of the project that they knew this project would never pass any sort of review.
Zeigler said, "We have a $170 million shortfall in the General Fund and they are wasting over a $ million on this project.  This is exactly the sort of waste I am going to expose as state auditor."
In a written statement, Zeigler said that workers are now cutting trees and removing curbs on historic North Eufaula Avenue.  Zeigler, an attorney representing First Avenue homeowners, asked a Montgomery Judge to issue an immediate restraining order halting the work or set an immediate hearing.  Zeigler has filed suit against the Alabama Department of Transportation on behalf of three property owners on the avenue which was made famous in the movie "Sweet Home Alabama."
Zeigler said in the filing that workers are now "rapidly cutting the famous 'canopy' of trees over-hanging the historical avenue.  "They are at this moment rapidly ripping out the curbs so that paving the median can begin."
In his emergency motion, Zeigler attached a legal opinion from a Eufaula city attorney that argues that the state does not own the median that they are tearing up and does not have a right to pave it.  Zeigler told the 'Alabama Political Reporter' that the median is owned by the City of Eufaula and the state does not own the right of way to pave the median, but ALDOT is doing it anyway.
The case has been set for a hearing Jan. 14, but Zeigler said in his statement to the court:  "By the time of the hearing  … the irreparable damage will have already occurred in whole or substantial part."
Zeigler has shared his filing with Alabama Attorney General Luther Strange (R), Alabama Department of Transportation Director John R. Cooper, Midsouth Paving Inc., and ALDOT Chief Counsel Jim R. Ippolito, Jr.
A number of large home were built on Eufaula's historic First Avenue beginning well before the Civil War.  Some of the homes were built a human lifetime before the first automobile appeared.  Tourists from across the South and beyond come to see the historic homes and enjoy the fishing and wildlife at the nearby lakes, state park, and national wildlife refuge.
ALDOT has spent decades working on four laning segments of U.S. highway 431 that serves rural east Alabama, but is primarily used a conduit for tourists going to Panama City and Destin in Florida.  A portion of First Avenue in Eufaula with it's stately Antebellum and Victorian homes were bypassed by those most recent road improvements remaining relatively unchanged for decades.  ALDOT officials have announced that that is changing and they must widen that less than one mile of road because it slows motorists and is a traffic bottleneck.  Homeowners argue that widening the road will cost the scenic stretch dozens of trees and will hurt the aesthetics of the neighborhood.  The entire three blocks is listed on the National Register of Historic Places. Eufaula has the largest historic district in Southeast Alabama and includes over 700 homes and buildings many of them on First Avenue.  Residents argue that the state could simply build a bypass around the center of Eufaula.  ALDOT argues that that would cost too much and that widening the road by ripping out much of the tree lined median is the most cost effective solution.
Zeigler and Eufaula attorney James L. Martin filed the motion on behalf of three Eufaula property owners.
Zeigler is a former Public Service Commissioner who has spent decades on the Alabama political scene.  Zeigler is an attorney who specializes in eldercare issues. Zeigler will be inaugurated as Alabama's next State Auditor on January 19.
Vaccines should protect against mutated strains of coronavirus
Public health experts say it will be some time before vaccines are available to the wider public.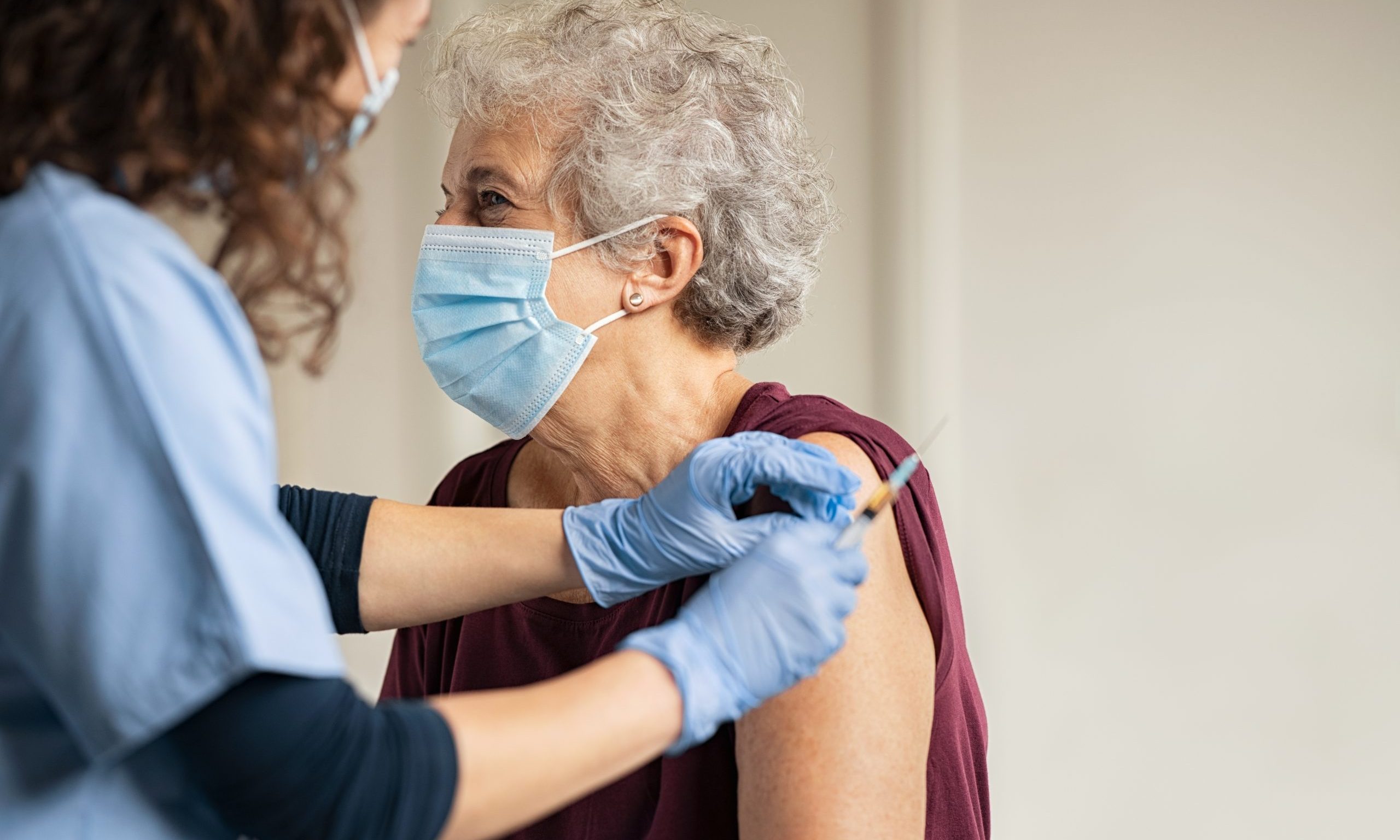 Multiple vaccines for COVID-19 are in clinical trials, and one has already applied for emergency use authorization, but how good will those vaccines be against a mutating coronavirus? A UAB doctor says they'll do just fine. 
Dr. Rachael Lee, UAB's hospital epidemiologist, told reporters earlier this week that there have been small genetic mutations in COVID-19. What researchers are seeing in the virus here is slightly different than what's seen in the virus in China, she said. 
"But luckily the way that these vaccines have been created, specifically the mRNA vaccines, is an area that is the same for all of these viruses," Lee said, referring to the new type of vaccine known as mRNA, which uses genetic material, rather than a weakened or inactive germ, to trigger an immune response. 
The U.S. Food And Drug Administration is to review the drug company Pfizer's vaccine on Dec. 10. Pfizer's vaccine is an mRNA vaccine, as is a vaccine produced by the drug maker Moderna, which is expected to also soon apply for emergency use approval. 
"I think that is incredibly good news, that even though we may see some slight mutations,  we should have a vaccine that should cover all of those different mutations," Lee said. 
Researchers at the University of North Carolina at Chapel Hill and the University of Wisconsin-Madison found in a recent study, published in the journal Science, that COVID-19 has mutated in ways that make it spread much more easily, but the mutation may also make it more susceptible to vaccines. 
In a separate study, researchers with the Commonwealth Scientific and Industrial Research Organisation found that while most vaccines were modeled after an earlier strain of COVID-19, they found no evidence that the vaccines wouldn't provide the same immunity response for the new, more dominant strain. 
"This brings the world one step closer to a safe and effective vaccine to protect people and save lives," said CSIRO chief executive Dr. Larry Marshall, according to Science Daily. 
While it may not be long before vaccines begin to be shipped to states, public health experts warn it will be some time before vaccines are available to the wider public. Scarce supplies at first will be allocated for those at greatest risk, including health care workers who are regularly exposed to coronavirus patients, and the elderly and ill. 
Alabama State Health Officer Dr. Scott Harris, speaking to APR last week, urged the public to continue wearing masks and practicing social distancing for many more months, as the department works to make the vaccines more widely available.
"Just because the first shots are rolling out doesn't mean it's time to stop doing everything we've been trying to get people to do for months. It's not going to be widely available for a little while," Harris said.