Byrne Sworn In For 114th Congress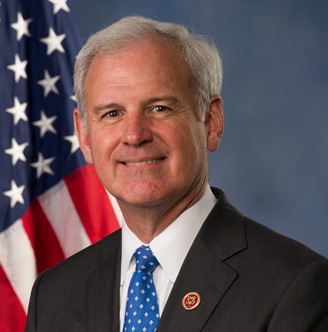 By Brandon Moseley
Alabama Political Reporter
Tuesday, January 6, 2015, was the first day of the 114th Congress. US Representative Bradley Byrne (R-Montrose) was sworn in for his first full term representing the First Congressional District of Alabama in the United States House of Representatives.
Congressman Byrne will continue serving on the House Committee on Armed Services, House Committee on Education and the Workforce, and House Committee on Natural Resources in the 114th Congress.
Congressman Byrne said in a written statement, "I am excited to begin my first full term in Congress, and I am ready to get down to business on behalf of the people of Southwest Alabama. With the largest Republican majority in the House since Herbert Hoover's presidency and Republicans now controlling the Senate, I am confident we can push forward with conservative reforms that empower Americans to grow and succeed."
Rep. Byrne continued, "I believe these committee assignments give me the best opportunity to advocate on the issues that matter most to South Alabama. On the Armed Services Committee, I will continue to stand up for our men and women in uniform and fight to keep the jobs at the Austal shipyard in Mobile. The Education and the Workforce Committee allows me to work on reducing the role of the federal government in education policy and support our district's institutions of higher education. I will also be able to continue the push for a solution to our shortened Red Snapper season from my position on the Natural Resources Committee."
Congressman Byrne concluded, "The next two years present a great opportunity to solve many great challenges facing our nation, and I am committed to advancing commonsense solutions."
Congressman Byrne will continue to operate two offices in Alabama, in addition to his office in Washington. The two district offices are located in Mobile at: 11 North Water Street, Suite 15290 and in Summerdale at: 502 West Lee Avenue. Constituents can also visit Congressman Byrne's web site at Byrne.House.gov.
Congressman Byrne was first elected in a special election following the retirement of Congressman Jo Bonner (R-Alabama) who left to take a job with the University of Alabama system. Then former State Senator Bradley Byrne narrowly defeated outspoken social conservative Dean Young in a race that drew national media attention. Young was a vocal opponent of Speaker John Boehner (R-Ohio). Boehner supported Byrne in that special election. On Tuesday, Byrne repaid the favor by voting for Boehner for Speaker of the House after 25 more right wing Republicans (including Alabama Congressman Gary Palmer) revolted and backed another candidate for Speaker.
Congressman Byrne has previously served the people of Alabama in the State Senate, on the State school board, and as head of the State's two year college system. Byrne ran for Governor of Alabama unsuccessfully in 2010.
Trump Truck and boat parades this weekend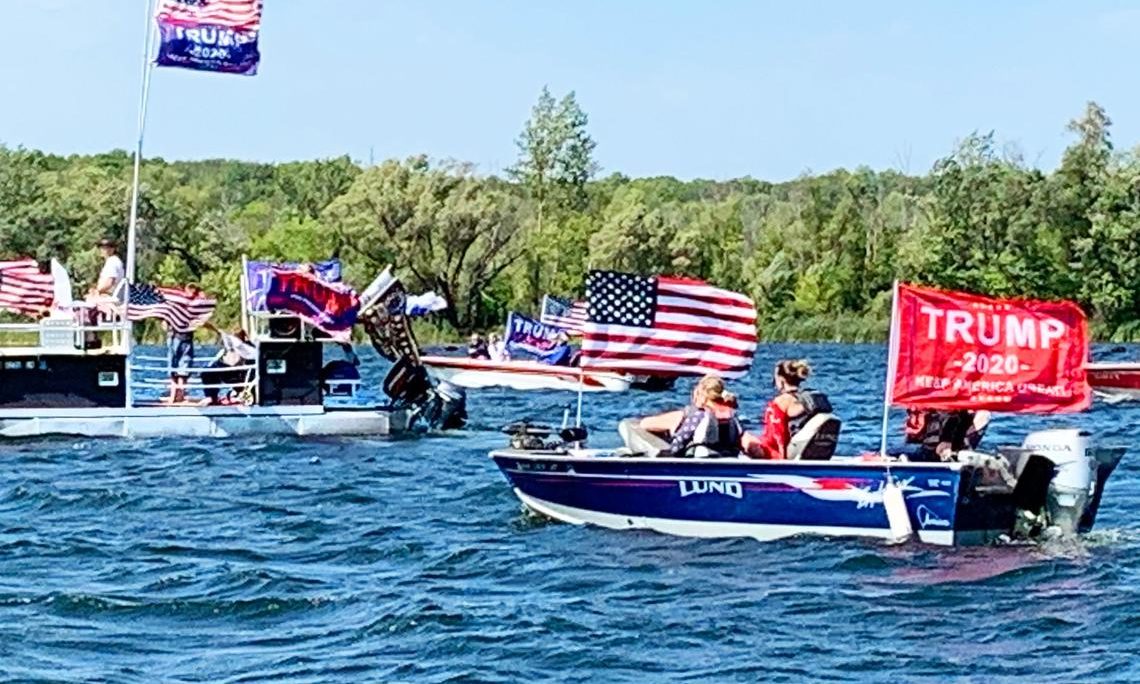 As Election Day draws near, Alabama Republicans are excited about promoting the re-election of Donald J. Trump as President and the election of Tommy Tuberville for U.S. Senate. This weekend two pro-President Trump events are happening in the state. There will be a truck parade from Ashland to Phenix City on Saturday sponsored by the Clay County Republican Party, while there will also be a boat parade on Wilson Lake in the Shoals sponsored by the Colbert County Republican Party on Sunday.
The pickup trucks will assemble at the Ashland Industrial Park in Clay County, 8240 Hwy 9, Ashland. There is a pre-departure rally at 10:00 a.m. central standard time. The trucks will depart at 11:00 a.m. and then proceed on a parade route that will take them into the bitterly contested swing state of Georgia. The Trump Pickup Parade will wind through east Alabama and West Georgia traveling through LaGrange and Columbus before concluding near the Alabama/Georgia line in Phenix City, 332 Woodland Drive, Phenix City at approximately 2:00 p.m. central time. Speakers will begin at 3:00. Trump flags will be on sale at the event.
The Phenix Motorsports Park will be hosting what sponsor hope could possibly the world's largest Pickup Tuck parade in U.S. history that is routing over 50 mile through Georgia in effort to "pickup" President Trump's numbers in GA.
A number dignitaries have been invited to address the Phenix City rally, including Coach Tuberville. Former State Sen. Shadrack McGill, Trump Victory Finance Committee member former State Rep. Perry O. Hooper Jr., and Paul Wellborn, the President and CEO of the largest Family owned Kitchen Cabinet manufacture in the USA are among the featured speakers who have committed to speak at the event.
Entertainment will be provided by: Charity Bowden, an up and coming country music singer who was the runner up on "The Voice". Charity will sing 'I am Proud to be an American' as well as songs from her Voice performances. The McGill Girls will also perform. The three beautiful and talented sisters will be singing patriotic songs in three part harmony. Geoff Carlisle, a professional DJ will be keeping the crowd pumped with music and entertainment.
Following the speakers and the entertainment there will Trump truck-vs- Joe Bidden truck races down the drag strip for the finale.
The Northwest Alabama boat parade will be on Sunday. The boats will gather at 2:00 p.m. near Turtle Point and then the flotilla will parade around the open waters of Wilson Lake til 3_00 p.m.. There will be a contest for best decorated Trump boats.
Trump supporters have held a number of large boat parades across the state to show their support for the re-election of Pres. Trump.
Boat parade sponsors say that this parade will be: pro-American, pro-law enforcement, pro-military.