Sewell And Brooks Vote For Keystone Pipeline
By Brandon Moseley
Alabama Political Reporter
On Friday, January 10, Congresswoman Terri Sewell (R-Selma) and Congressman Mo Brooks (R-Huntsville) both voted for H.R. 3, the Keystone XL Pipeline Act, to approve the construction of the Keystone XL Pipeline.
Representative Sewell said in a written statement, "After much deliberation, I voted in favor of constructing the Keystone XL Pipeline to strengthen our economy and create more jobs in Alabama and across this nation.  Keystone XL will create thousands of construction jobs for welders, pipe fitters, and electricians during the pipeline's construction and after its completion. As our economy continues to recover, I am confident that the hardworking men and women in Alabama's 7th Congressional District and their families will enthusiastically welcome these skilled and well-paying construction and manufacturing jobs."
Congressman Brooks stated, "The benefits to America of the Keystone XL pipeline are profound.  First, and foremost, oil imported from Canada via the Keystone pipeline is a much more strategically defensible and reliable energy source than is oil transported long distances via insecure shipping lanes from the always-volatile Middle East.  The Keystone pipeline decreases America's reliance on Middle Eastern oil and that is a good thing for all of us.  Second, if the Keystone pipeline is not approved, Canada will sell its oil to America's #1 economic competitor:  China.  America should take advantage of our friendly and long-time ally Canada's generosity in a 'win-win' relationship.  It is folly to spurn our ally while, at the same time, giving China yet another economic advantage over America's economy and American jobs.  Third, according to President Obama's State Department, Keystone pipeline construction creates more than 42,000 badly needed, high-paying jobs across the United States and creates 117,000 new, permanent American energy production jobs once construction is completed.  Fourth, Canadian oil shipped via the Keystone pipeline increases the world's supply of oil which, in turn, forces gasoline prices down.  As America's recent economic expansion has proven, lower energy and gasoline prices are a good thing for the American economy and all Americans."
Rep. Sewell, the only Democrat in the Alabama Congressional Delegation, wrote, "My vote for Keystone does not, in any way, undermine my commitment to protecting our environment, but rather affirms my belief that a responsible, all of the above energy strategy is the best approach to achieving true energy independence while spurring critical job creation. I will continue my support for strategic investments in renewable and green energy, as well promote increased oil production right here in North America."
Representative Brooks continued, "Despite broad bipartisan support in the House, and expected broad bipartisan support in the Senate, President Obama threatens a veto of the Keystone pipeline.  I hope President Obama will reconsider a political position that placates fringe radical environmentalists and, instead, yield to the economic interests of America and the American people.  The Obama Administration's own scientific evidence proves the Keystone pipeline is safe for the environment.  The Administration's State Department has found the Keystone pipeline to have negligible environmental impact while generating $3.4 billion in annual economic activity and $55.6 million in annual and badly needed local property taxes."
Congresswoman Sewell said, "I am proud to stand with numerous groups, nationally and in Alabama, that support the Keystone XL Pipeline, including: US Steel – Fairfield Works and Fairfield Tubular Operations, Vulcan Materials Company, the International Brotherhood of Teamsters, the North America Building Trades Unions, the National Electrical Contractors Association, and the American Road and Transportation Builders Association."
US Representative Brooks said, "I pray President Obama will heed American voters and join Congress in a bipartisan effort to make America's future a better one.  President Obama can do that by approving the Keystone pipeline."
According to the Department of Energy, the pipeline can deliver 830,000 barrels of oil a day to US refineries, growing the economy and creating American oil refinery jobs.
The Keystone XL Pipeline Act passed the House 266 to 153 with bipartisan support.
Congresswoman Terri Sewell represents Alabama's 7th Congressional District.
Congressman Mo Brooks represents Alabama's 5th Congressional District.
Roby warns Americans to be careful this Thanksgiving
Congresswoman Roby urged Alabamians to adjust Thanksgiving holiday activities to avoid spreading the coronavirus.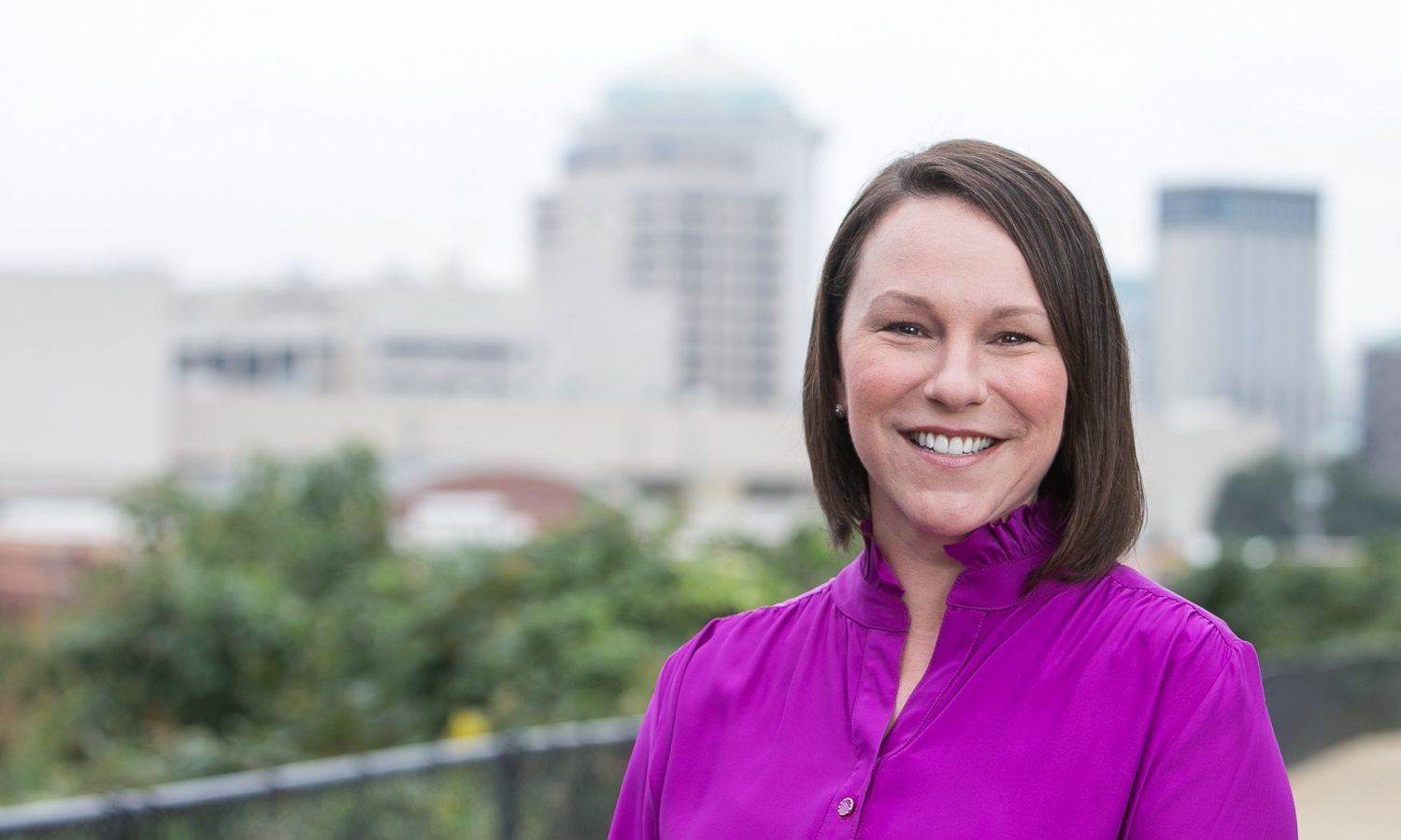 Congresswoman Martha Roby, R-Alabama, warned Alabamians to adjust their Thanksgiving holiday activities to avoid spreading the coronavirus.
"Thanksgiving is a special holiday because it provides us an entire day each year to pause and give thanks for the many blessings we have received," Roby said. "Particularly amid a global pandemic, the stress and craziness of life often make it easy to lose sight of just how much we have to be thankful for. Whether you are gathering with loved ones or remaining in the comfort of your own home, I hope we all take time to celebrate gratitude – something we may not do enough of these days."
"As we've learned to adjust our daily routines and activities throughout the course of this pandemic, we know this Thanksgiving will not look like those of the past," Roby said. "Please be mindful of any safety measures and precautions that have been put in place to help protect your family and those around you. The Alabama Department of Public Health (ADPH) released guidance that includes a list of low, moderate, and high-risk activities in order to help Alabamians have a safer holiday season. ADPH suggests a few lower risk activities such as having a small dinner with members of your household, preparing and safely delivering meals to family and neighbors who are at high-risk, or hosting a virtual dinner with friends."
Congressman Robert Aderholt, R-Alabama, echoed Roby's warning to be safe this Thanksgiving holiday.
Aderholt said: "I want to wish you and your loved ones a Happy Thanksgiving! I hope Thursday is filled with a lot of laughter and gratitude, and that you can share it with friends and family. And while we continue to navigate this Coronavirus pandemic, please stay safe this holiday season."
On Thursday, the CDC encouraged families to stay home as much as possible over the holiday weekend and avoid spreading the coronavirus.
"As cases continue to increase rapidly across the United States, the safest way to celebrate Thanksgiving is to celebrate at home with the people you live with," the CDC said in a statement before the holiday. "Gatherings with family and friends who do not live with you can increase the chances of getting or spreading COVID-19 or the flu."
The CDC has updated its guidelines to encourage families to stay home during the holiday.
The CDC said that postponing Thanksgiving travel is the "best way to protect" against the virus.
If you are sick or anyone in your household is sick, whether you think it is COVID or not, do not travel.
If you are considering traveling for Thanksgiving, avoid traveling to locations where virus activity is high or increasing.
Avoid travel to areas where hospitals are already overwhelmed with patients who have COVID-19.
Try to avoid traveling by bus, train or airplane, where staying 6 feet apart is difficult.
Avoid traveling with people who don't live with you.
You should consider making other plans, such as hosting a virtual gathering or delaying travel until the vaccine is available or the pandemic is more under control.
Discuss with your family and friends the risks of traveling for Thanksgiving.
Try to dissuade people from visiting this holiday.
If you do travel, check for travel restrictions before you go and get your flu shot before you travel.
Always wear a mask in public settings, when using public transportation, and when around people with whom you don't live.
Stay at least 6 feet apart from anyone who does not live with you.
Wash your hands often or use hand sanitizer.
Avoid touching your mask, eyes, nose and mouth.
Bring extra supplies, such as masks and hand sanitizer.
When you wear the mask, make sure that it covers your nose and mouth and secure it under your chin.
Remember that people without symptoms may still be infected, and if so, are still able to spread COVID-19. Remember to always social distance. This is especially important for people who are at higher risk of getting very sick. Keep hand sanitizer with you and use it when you are unable to wash your hands. Use a hand sanitizer with at least 60 percent alcohol.
Try to also avoid live sporting events, Thanksgiving Day parades and Black Friday shopping this year.
Roby represents Alabama's 2nd Congressional District and will be retiring at the end of the year. Aderholt represents Alabama's 4th Congressional District and was re-elected to the 117th Congress.