Bentley Documents Accomplishments
By Byron Shehee
Alabama Political Reporter
MONTGOMERY —Governor Robert Bentley held a press conference on Wednesday to highlight his administration's accomplishments from his first term as Governor.
Governor Bentley issued a comprehensive 91-page document with accomplishments from his entire administration. Among those touted accomplishments were improvements to Alabama's education numbers, transportation improvements, and businesses development. The administration said the document also serves as an accountability and transparency measure for the Governor to Alabamians.
Governor Bentley said, "This document reflects the hard work of my Cabinet, staff and thousands of state employees who are committed to serving the people of Alabama. We have compiled this document so that Alabamians can see just how far our state has come since January of 2011. I am extremely proud of our accomplishments, and I plan to continue on the same path for the next four years. I am committed to doing what is best for the citizens of Alabama and my Cabinet and staff shares that commitment."
In the report Gov. Bentley's administration highlighted the creation of more than 63,000 new jobs with Alabama's wage and employment numbers at their highest point since 2008. Also included in the report were the more than $1.2 billion in taxpayer dollars that were identified and saved annually during the Governor's first term.
The Governor proudly told the success story of the Office of Information Technology which implements compatibility standards throughout the state and employs simple cost-saving measures such as buying in bulk across state agencies. In addition to Office of Information and Technology the governor's administration created JobLink – Alabama's free online jobs database. This database registers active job orders and surpassed the 20,000 jobs mark on several occasions.
Bentley spoke about his commitment to education and specifically the graduation rate which is at 86 percent. That percentage is significantly higher than the target set for the end of the first term of the Bentley Administration and further highlighted the state's commitment to increased standards. Bentley also lauded the state's high-quality, voluntary Pre-Kindergarten education program. This program resulted in thousands of additional students receiving the opportunity to build a more solid educational foundation for the future.

One of the administration's more aggressive projects was the consolidation of state law enforcement that created increased efficiency in numerous state agencies and resulted in both savings taxpayers' money and increased law enforcement efficiency.
While the consolidation of law enforcement agencies was very ambitious, the governor also made the single largest investment Alabama's road and bridges infrastructure in state history through a programs called Alabama Transportation Rehabilitation and Improvement Program (ATRIP).
Governor Bentley closed by thanking those who helped him accomplish these initiatives and said he will continue to work with the same commitment to improve the state during his second term.
Roby warns Americans to be careful this Thanksgiving
Congresswoman Roby urged Alabamians to adjust Thanksgiving holiday activities to avoid spreading the coronavirus.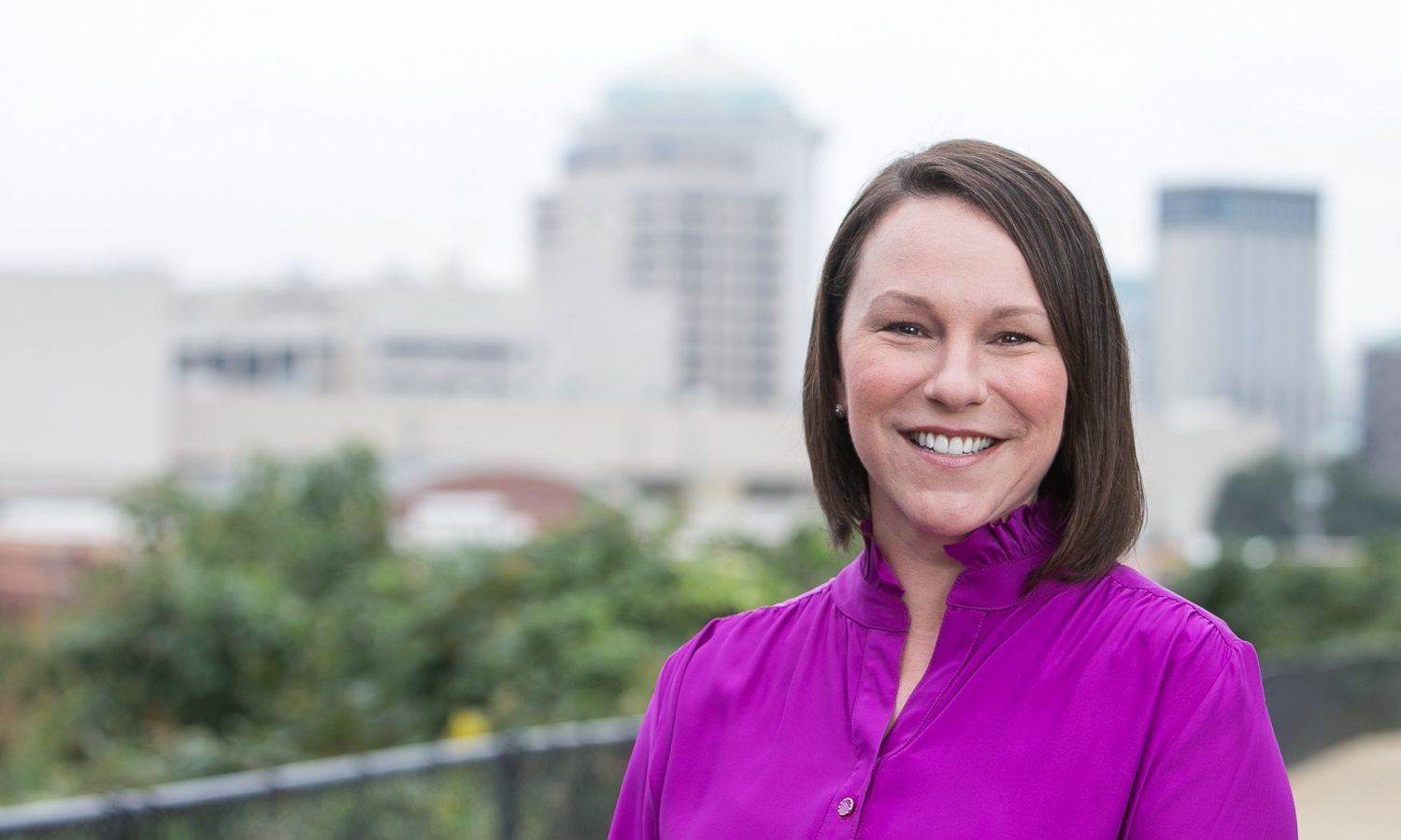 Congresswoman Martha Roby, R-Alabama, warned Alabamians to adjust their Thanksgiving holiday activities to avoid spreading the coronavirus.
"Thanksgiving is a special holiday because it provides us an entire day each year to pause and give thanks for the many blessings we have received," Roby said. "Particularly amid a global pandemic, the stress and craziness of life often make it easy to lose sight of just how much we have to be thankful for. Whether you are gathering with loved ones or remaining in the comfort of your own home, I hope we all take time to celebrate gratitude – something we may not do enough of these days."
"As we've learned to adjust our daily routines and activities throughout the course of this pandemic, we know this Thanksgiving will not look like those of the past," Roby said. "Please be mindful of any safety measures and precautions that have been put in place to help protect your family and those around you. The Alabama Department of Public Health (ADPH) released guidance that includes a list of low, moderate, and high-risk activities in order to help Alabamians have a safer holiday season. ADPH suggests a few lower risk activities such as having a small dinner with members of your household, preparing and safely delivering meals to family and neighbors who are at high-risk, or hosting a virtual dinner with friends."
Congressman Robert Aderholt, R-Alabama, echoed Roby's warning to be safe this Thanksgiving holiday.
Aderholt said: "I want to wish you and your loved ones a Happy Thanksgiving! I hope Thursday is filled with a lot of laughter and gratitude, and that you can share it with friends and family. And while we continue to navigate this Coronavirus pandemic, please stay safe this holiday season."
On Thursday, the CDC encouraged families to stay home as much as possible over the holiday weekend and avoid spreading the coronavirus.
"As cases continue to increase rapidly across the United States, the safest way to celebrate Thanksgiving is to celebrate at home with the people you live with," the CDC said in a statement before the holiday. "Gatherings with family and friends who do not live with you can increase the chances of getting or spreading COVID-19 or the flu."
The CDC has updated its guidelines to encourage families to stay home during the holiday.
The CDC said that postponing Thanksgiving travel is the "best way to protect" against the virus.
If you are sick or anyone in your household is sick, whether you think it is COVID or not, do not travel.
If you are considering traveling for Thanksgiving, avoid traveling to locations where virus activity is high or increasing.
Avoid travel to areas where hospitals are already overwhelmed with patients who have COVID-19.
Try to avoid traveling by bus, train or airplane, where staying 6 feet apart is difficult.
Avoid traveling with people who don't live with you.
You should consider making other plans, such as hosting a virtual gathering or delaying travel until the vaccine is available or the pandemic is more under control.
Discuss with your family and friends the risks of traveling for Thanksgiving.
Try to dissuade people from visiting this holiday.
If you do travel, check for travel restrictions before you go and get your flu shot before you travel.
Always wear a mask in public settings, when using public transportation, and when around people with whom you don't live.
Stay at least 6 feet apart from anyone who does not live with you.
Wash your hands often or use hand sanitizer.
Avoid touching your mask, eyes, nose and mouth.
Bring extra supplies, such as masks and hand sanitizer.
When you wear the mask, make sure that it covers your nose and mouth and secure it under your chin.
Remember that people without symptoms may still be infected, and if so, are still able to spread COVID-19. Remember to always social distance. This is especially important for people who are at higher risk of getting very sick. Keep hand sanitizer with you and use it when you are unable to wash your hands. Use a hand sanitizer with at least 60 percent alcohol.
Try to also avoid live sporting events, Thanksgiving Day parades and Black Friday shopping this year.
Roby represents Alabama's 2nd Congressional District and will be retiring at the end of the year. Aderholt represents Alabama's 4th Congressional District and was re-elected to the 117th Congress.