Reaction to Judge's Decision Striking Down Alabama's Gay Marriage Ban

By Brandon Moseley
Alabama Political Reporter
On Friday, January 23, Alabama Speaker of the House Mike Hubbard (R-Auburn), US Representative Gary Palmer (R-Hoover), and Alabama Republican Party Chairman Bill Armistead issued written statements following Friday's ruling from a federal judge stating that the Sanctity of Marriage Amendment and the Alabama Marriage Protection Act are unconstitutional.
Speaker Hubbard said, "It is outrageous when a single unelected and unaccountable federal judge can overturn the will of millions of Alabamians who stand in firm support of the Sanctity of Marriage Amendment. The Legislature will encourage a vigorous appeals process, and we will continue defending the Christian conservative values that make Alabama a special place to live."
US District Judge Callie "Ginny" Granade struck down Alabama's State Constitutional Amendment limiting marriage to one man and one woman.  The Constitutional amendment banning same-sex couples was ratified by a vote of the people of Alabama.
Judge Granade ruled, "There is no law prohibiting infertile couples, elderly couples, or couples who do not wish to procreate from marrying. Nor does the state prohibit recognition of marriages between such couples from other states. The Attorney General fails to demonstrate any rational, much less compelling, link…the laws in question are an irrational way of promoting biological relationships in Alabama."
Alabama Republican Party Chairman Bill Armstead said in a statement, "Tonight's news is a clear demonstration of how traditional values espoused by Alabamians have begun to erode even in our conservative state. The far left-wing radical agenda of Barack Obama and the Democratic Party have brought to Alabama's front door their effort to redefine marriage. Alabamians spoke when they voted in 2006 by 81 percent to adopt the Alabama Sanctity of Marriage Amendment, which makes it unconstitutional for the state to recognize or perform same-sex marriages or civil unions."
Congressman Gary Palmer said in a written statement, "I'm more than disappointed by the ruling. This is yet another attempt to usurp the will of the people through judicial fiat. I hope the 11th Circuit will quickly reverse the decision."
The Human Rights Campaign (HRC) had led the legal fight against Alabama's defense of marriage law. HRC Legal Director Sarah Warbelow said in a written statement, "Judge Granade's ruling today affirms what we already know to be true – that all loving, committed Alabama couples should have the right to marry.  As the US Supreme Court prepares to hear a landmark case on marriage equality, today's ruling joins the dozens and dozens of others that have recognized that committed and loving gay and lesbian couples deserve equal treatment under the law."
At the time, many media outlets believed that this meant that gays in Alabama could now receive marriage licenses. The Alabama Probate Judge's Association has assured us that that is not the case.
While Judge Granade ruled that the ban was in violation of the Equal Protection Clause of the US Constitution's 14th Amendment, the Probate Judge's Association said in a written statement that that ruling only applied to the plaintiffs in the case, Kimberly McKeand and Cari Seacy, are a lesbian couple who were legally married in San Diego, California, but live in Mobile.  McKeand has a five year old son. Since the McKeand – Seacy marriage is not recognized by Alabama law, Seacy could not lawfully adopt McKeand's son.  The couple challenged the state's ban and sued challenging the law.
Judge Greg Norris, President of the Alabama Probate Judges Association, said that he hopes that misinterpretation of Friday's ruling will not cause confusion among the general public.
Judge Norris wrote, "As probate judges, our duty is to issue marriage licenses in accordance with Alabama law and that means we can not legally issue marriage licenses to same sex couples," Norris said. "The recent federal ruling does not change that."
Both supporters and opponents of gay marriage reached another conclusion.
On Friday, Chairman Armistead wrote, "I urge the Attorney General's office to use every resource available to challenge, to the fullest extent, this ruling and stop the federal government's overreaching power in this case. The fact that a federal judge in Alabama has ruled against Alabama's constitution is a clear indication that the Democratic Party's platform to promote same-sex marriage is impacting our way of life in Alabama. Few elected officials remain in the Democratic Party in Alabama today because of the radical positions taken by their Party and implemented federal judges like Judge Granade. I suspect that there will be even fewer elected officials in Alabama who claim to be Democrats after this ruling."
The Deputy Legal Director for the Southern Poverty Law Center's (SPLC) LGBT Rights Project David Dinielli wrote, "This historic ruling is a giant step toward full equality for LGBT people in Alabama and does not harm anyone.  It is a victory for Alabama families and the children of same-sex couples whose lives will have more stability and certainty now that they are afforded the same rights and privileges as other married couples."
Clearly there is some confusion between the Alabama Probate Judge's Association and other legal professionals thus some additional clarification from Judge Granade or a higher federal court is very likely in the coming days.  It is our understanding that same sex couples applying for a marriage license in Alabama on Monday, January 25 will still be denied.
Late on Sunday, District Judge Granade agreed to stay her controversial decision for two weeks to give the 11th Circuit Court of Appeals time to decide whether or not they want to hear the state's appeal.  The 11th Circuit would have the right to decide whether or not to extend the stay.
Whether the courts or the legislatures will ultimately decide how marriage is defined in the United States will almost certainly be decided soon by the US Supreme Court.
Print this piece
How Alabama is tracking COVID-19 hospitalizations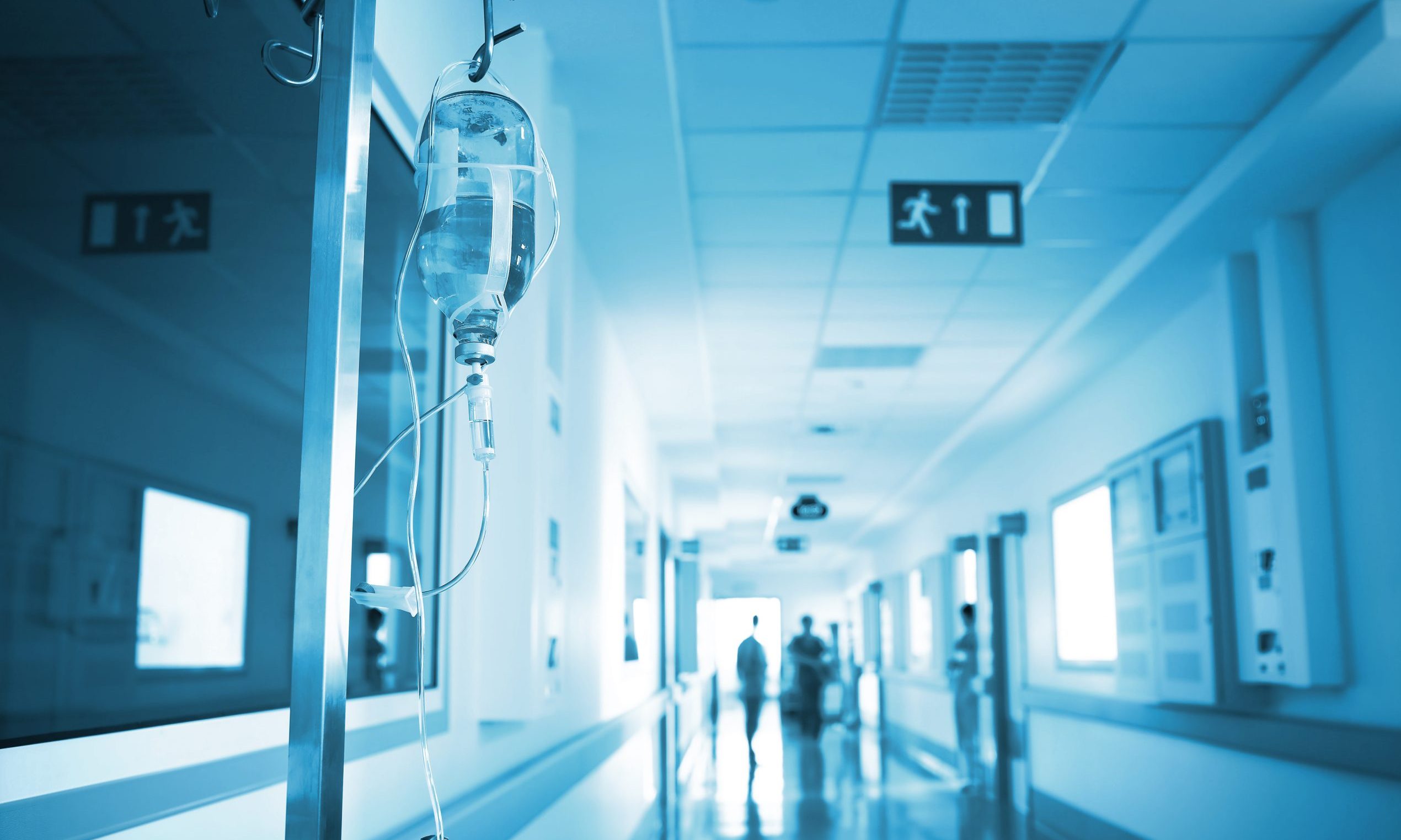 Alabama on Saturday started publicly reporting the number of people hospitalized because of COVID-19 on its data dashboard. As of Monday morning, 240 people have been hospitalized since March 13, according to that data.
The day before ADPH began publishing the number of cumulative hospitalizations on its dashboard, I reported that 255 people were hospitalized with a confirmed case of COVID-19, and another 586 people were hospitalized with a suspected case of the virus awaiting test results.
The number I reported Friday night, which I got from State Health Officer Scott Harris, is not the same number that ADPH began publishing on its dashboard Saturday morning. They do not align.
It might look like he gave me wrong numbers, or that I reported them out incorrectly. That's not the case. Let me explain why.
The number of hospitalizations displayed on the Department of Public Health's data dashboard (240) is a cumulative total of hospitalizations since March 13. That number is obtained by ADPH's epidemiologists as they investigate each confirmed case of the virus. The epidemiologists follow up with everyone who has tested positive for the virus and determine if the person has been hospitalized.
"The way that works is you have a positive test that comes through. Our epidemiology staff contacts the patient. They ask, 'Hey, what is your story? How old are you? What're your symptoms? And were you in the hospital?'," Harris told me.
The epidemiology staff also perform contact-tracing, asking those who have tested positive who they were around, who they live with, where they work and a lot more. These investigations clearly take time.
"It's a cumulative number because we can't call these people every single day for the next two weeks to found out who's still in the hospital and how many cases are hospitalized at the moment," Harris said.
The reality is that there are only so many investigators and a ton of confirmed cases. There will inevitably be a delay in reporting the cumulative total as epidemiologists investigate each positive case.
This brings us to the numbers I reported Friday night.
That data (255 confirmed, 586 suspected) was obtained from the Alabama Incident Management System, or AIMS. It's the same system that is activated when there is a major hurricane, tornadoes or even an ice storm. Hospitals directly update these numbers daily, sometimes more.
The differences in the way the two numbers are obtained explain why the number I reported Friday night was higher than the cumulative total now displayed on the ADPH's dashboard (and on our dashboard). It was simply more current.
But even the numbers from the Alabama Incident Management System are not perfect. Hospitals voluntarily report that data to the Department of Public Health.
Alabama does not have a law authorizing a statewide hospital discharge database, unlike 48 other states, Harris said, which makes tracking real-time hospitalization data difficult.
"We actually had legislation that we introduced this year to do that, but it doesn't look like it's going to happen now because the session is gone," Harris said.
So the Alabama Department of Public Health has to ask hospitals to voluntarily report their hospitalization data in AIMS. Most of the state's hospitals are doing so, Harris said. But it's still possible that some hospitals are treating COVID-19 patients who are not reflected in the AIMS data.
While the state's public-facing data dashboard is currently showing the cumulative total obtained by epidemiology staff at ADPH, Harris said the Department of Public Health will soon display the AIMS data instead.
"The question people want to know is not how many people have been in the hospital over the past week," Harris said. "They want to know how many people are in the hospital today."
When that switch happens, the number may appear to jump, but it's really just a more current dataset.
Print this piece