Huntsville Communications Firm Reed Awards Winner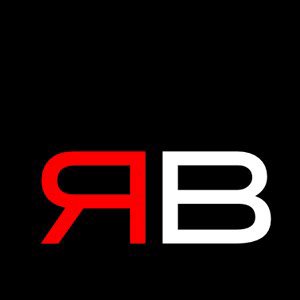 By Byron Shehee
Alabama Political Reporter
MONTGOMERY — Red Brick Strategies, a full-service communications firm based in Huntsville, Alabama, was awarded two 2015 Reed Awards for excellence in political work in Las Vegas last Friday.
Red Brick Strategies won top honors in the Best Newspaper Ad category for its advertising work with Limestone County Sheriff Mike Blakely and in the Best Web Video category for its digital work with Limestone County Commission Chairman Mark Yarbrough.
"We're grateful to Campaigns & Elections for the honor, and especially to our clients for supporting the work we do for them. Winning these awards is an incredible honor for our firm," said Founder and Chief Executive Trent Willis.
"We tell our clients that winning campaigns are built with Red Brick. These awards show our creativity and effectiveness in those campaigns," Willis added. "That's what our clients want, that's why they hire us, and that's what we deliver."
In addition to Willis, Red Brick Strategies consists of Will Breland and Dustin Timbrook.  The firm owns a 90% win rate in managed political campaigns, which most notably includes Huntsville Mayor Tommy Battle and freshman State House Member Ritchie Whorton (HD-22).
USDA is seeking rural energy grant applications
The deadlines to apply for grants is Feb. 1, 2021, and March 31, 2021. Applications for loan guarantees are accepted year-round.
United States Department of Agriculture Deputy Under Secretary for Rural Development Bette Brand on Wednesday invited applications for loan guarantees and grants for renewable energy systems, and to make energy efficiency improvements, conduct energy audits and provide development assistance.
The funding is being provided through the USDA's Rural Energy for America Program, which was created under the 2008 Farm Bill and reauthorized under the 2018 Farm Bill. This notice seeks applications for Fiscal Year 2021 funding.
The deadlines to apply for grants is Feb. 1, 2021, and March 31, 2021. Applications for loan guarantees are accepted year-round.
REAP helps agricultural producers and rural small businesses reduce energy costs and consumption by purchasing and installing renewable energy systems and making energy efficiency improvements in their operations.
Eligible systems may derive energy from wind, solar, hydroelectric, ocean, hydrogen, geothermal or renewable biomass (including anaerobic digesters).
USDA encourages applications that will support recommendations made in the Report to the President of the United States from the Task Force on Agriculture and Rural Prosperity to help improve life in rural America.
Applicants are encouraged to consider projects that provide measurable results in helping rural communities build robust and sustainable economies through strategic investments.
Key strategies include achieving e-Connectivity for rural America, developing the rural economy, harnessing technological innovation, supporting a rural workforce and improving quality of life. For additional information, see the notice in the Federal Register.