Fixing Budget Hole a Big Task

INSIDE THE STATEHOUSE
By Steve Flowers
The most pressing problem facing the governor and legislature as they enter this new quadrennium is the financial shortfall in the General Fund Budget.
Last year the governor floated a trial balloon to see if there was any traction to combine the two state budgets in order to give more wiggle room in the budgeting of limited state dollars. It was quickly shot down.
We are one of only a handful of states that have two state budgets. We have a special Education Trust Fund Budget and a General Fund Budget. The Education Budget now dwarfs the State General Fund Budget simply because all of our growth taxes, like income and sales tax, are earmarked for education. Thus, the General Fund is left broke and barren of hope for new revenue.
The combining of the budgets does not appear to be a solution that will get off the ground any time soon. In fact, there appears to be more opposition to consolidating the two budgets than ever.
This approach has always been a red flag rallying point for all education forces. Not only are classroom teachers and administrators adamantly opposed to a raid on their money, universities in the state also get up in arms.
Senate Finance and Taxation Chairman Arthur Orr (R-Decatur) also wants to review the tax code to see if exemptions approved long ago are still needed today. The concept of looking at tax exemptions seems to be on everyone's list. A state lottery or getting some revenue from gaming is also a popular approach with most legislators' constituencies.
Recently, the Democratic leader in the House, Rep. Craig Ford of Gadsden, said that the paramount issue for House Democrats in the next term would be to thwart any effort to divert education dollars to the General Fund. In addition, not many Republicans are in favor of this path either. Most importantly the Chairmen of the Budget Committees in the House of Representatives have come out as solidly opposed to consolidating the two budgets.  House General Fund Chairman, Steve Clouse of Ozark, and House Education Fund Chairman, Bill Poole of Tuscaloosa, have stated their opposition to consolidation of the budgets.
Gov. Bentley realizes that there is a grim situation when it comes to the dilemma in the General Fund Budget. However, Bentley wants the legislative leadership to look for long-term solutions rather than a band-aid approach.
Alabama State Senate President Pro Tem Del Marsh (R-Anniston) believes that the General Fund Budget can be cut even more. Marsh also wants to look into the possibility of undoing budget earmarks. Marsh is adamantly opposed to any new taxes. However, he does want to explore who is getting the tax breaks and why.
Several yeas ago, the U.S. Congress enacted legislation to disallow lobbyists from buying them meals. They have found a way to get around that prohibition. They are simply taking campaign contributions from lobbyists and buying their own meals with their campaign money.
U.S. House members have spent a whopping $14.5 million of their campaign donors' contributions on food since January of 2011, and mind you they are not eating at McDonald's. The eateries include meals at country clubs, swanky New York hotels and exclusive Washington steakhouses.
Indeed, Washington, D.C. was the choice of most of the lavish congressional dining. Six million dollars was spent dining in the nation's capitol. Republicans were the biggest spenders on fine dining. GOP congressmen spent $9.2 million compared to $5.3 million for Democrats.
Earlier in the year it was illuminated that ex-House majority leader, Eric Cantor's restaurant expenses at luxury Washington steakhouses surpassed what his opponent, David Brat, spent on his entire campaign.  Brat used Cantor's opulence against him. It appears Congressman Brat may be heading down the same path as Cantor. His latest campaign report reveals that he used $731 from his campaign account at a Morton's Steakhouse only two weeks after vanquishing Cantor.
See you next week.
Steve Flowers is Alabama's leading political columnist. His weekly column on Alabama politics appears in over 60 Alabama newspapers. He may be reached at www.steveflowers.us.
Print this piece
Opinion | Dodge the Economic Impact Payment card fees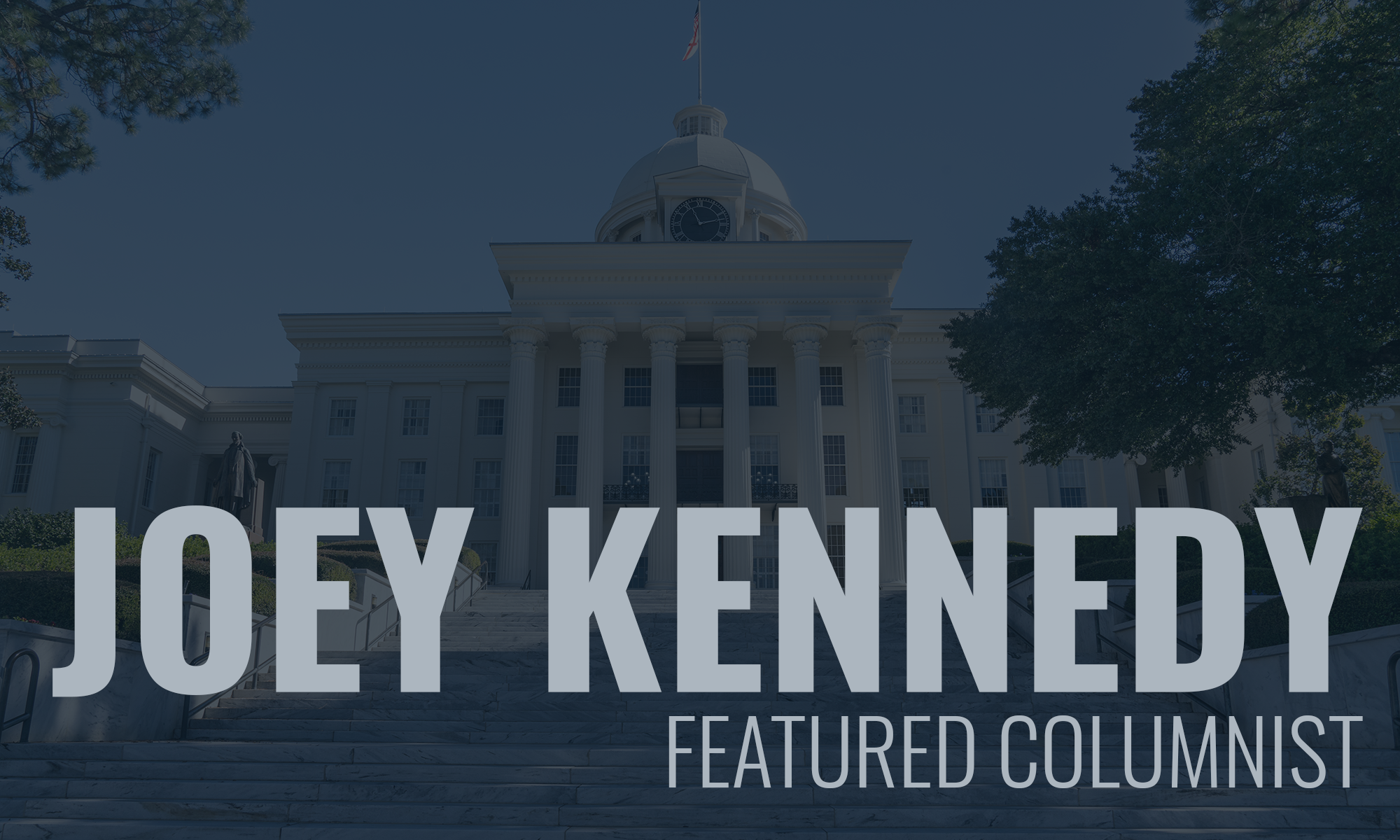 My wife received her $1,200 stimulus payment as a direct deposit several weeks ago. I did not get one, even though we file a joint income tax return, she makes more money than I, and our money is deposited into the same bank account.
I just figured there was some kind of mix-up. That's fine; mostly I'm patient when I'm getting "free" money. I'm not teaching this summer, so the money will come in handy when it comes.
Then this week, a lawyer friend and his wife received their stimulus money on a prepaid debit card. Luckily, my lawyer friend is a lawyer. He always reads the fine print.
More than likely, I would have thrown the fine print part of the stimulus in the trash, and maybe the debit card, too, because the whole thing looks like some sort of scam. And my friend says that in some ways, it is.
About 4 million of the debit cards were sent out by "Money Network Cardholder Services," with a return address in Omaha, Neb. They are issued by MetaBank, N.A. There is no indication on the envelope that this is indeed the stimulus money approved by Congress. There is a flier inside that says "Enclosed is your Economic Impact Payment Card." According to reports, the debit cards have been tossed into the garbage by people who think they are some elaborate scam or a solicitation for one of those high-interest credit cards.
They are valid, and your money is loaded onto them for you to spend like any Visa card. Except there are some catches, and this is what my friend is miffed about. He believes unsophisticated folks (that could be me) and marginalized people who receive the cards will succumb to the various fees that an unaware card user can incur.
Most services have no cost. Buy what you want, call for a balance inquiry, transfer the funds to your personal bank account, and use in-network ATMs that carry the AllPoint brand and you won't be charged.
However, there are fees for using out-of-network, domestic ATMs ($2 after the first withdrawal), $3 for ATM withdrawals in another country, even getting a balance from your ATM, either in-network, out-of-network, domestic and international (25 cents a pop).
If your card is lost or stolen, you'll pay for that as well. It'll cost $7.50 for a new card, and if you want it expedited, that'll be $17. If I lose my bank's debit card, or if the card is stolen (both of which have happened to me), my bank replaces the card for free in about five days. If you lose your "economic impact payment card," it could cost you $24.50 to have it replaced in a timely manner.
And here's where you can really run up charges: If you use a bank teller for a cash withdrawal on the card, there's no charge for the first withdrawal, but $5 for subsequent withdrawals using a teller.
If only a small percentage of users end up paying fees because they used the wrong ATM or prefer to get their cash from a human teller, that could add up to millions of dollars for somebody up the line, and that somebody is not going to be you or me.
I'm not complaining. I'm just urging caution if you're one of the millions of people who received one of these debit cards. Be aware they are coming and don't fall into the fee-trap that comes with them.
I'm no financial wiz – my family and friends can attest to that – but if I get one of those debit cards, I'm just going to transfer the whole amount into our checking account. If you don't have a bank account, and many people don't, I would just cash it out then cut up the card.
But be aware these cards are going out, and if you're waiting on your stimulus check, you might get a debit card instead. Don't throw it away. Buy something. It's what they want you to do.

Joey Kennedy, a Pulitzer Prize winner, writes a column each week for Alabama Political Reporter. Email: [email protected]
Print this piece