Ominous and Obvious Problems

INSIDE THE STATEHOUSE
By Steve Flowers
As the legislature and governor prepare for the upcoming initial legislative session of the quadrennium, they are facing ominous and obvious problems. The General Fund is in dire straits, primarily due to the escalating costs of Medicaid and prisons.
The problems in the Prison System may be even more acute than with Medicaid. The reason is that our prison population is well in excess of what federal courts have determined is constitutional. There are federal judicial standards of humane care for prisoners and we currently are not within these guidelines. Therefore, we are on thin ice and shaky ground if our prison problems come before a federal judge.
The remedy they might adjudicate could be more expensive than our fixing the problem ourselves. History has a way of repeating itself. We have been dealt this card before in the Heart of Dixie.
We in the South have had a propensity, probably due to our heritage, of rebelling against the federal government. We seem to always come up on the short end of the stick. These losses have been very costly.
The history of federal intervention into our affairs is pronounced. The results have been expensive, devastating and usually avoidable.
The most famous and glaring federal intervention came in the 1960's when George Wallace stood in the schoolhouse door. The U.S. Supreme Court had ruled school segregation unconstitutional in 1954 in the landmark Brown v. Board of Education decision. Alabama and the entire South had ignored the federal mandate. It came to a head here in Alabama with Gov. Wallace's theatrical stand in front of Foster Auditorium at the University of Alabama. Federal officials forced Gov. Wallace to stand down and allow two black students to attend the University.
The next year, the federal government, under the authority of the 1964 Civil Rights Act, forced the state to desegregate all public schools. The following year, after the Selma to Montgomery march and whirlwind of civil rights marches and protests, Congress passed the 1965 Voting Rights Act. Up until that time, very few blacks could vote in the South.
The Voting Rights Act of 1965 outlawed discriminatory practices, such as poll taxes and literacy tests. The Act also allowed for federal oversight over Alabama's voting laws. African American Alabamians voted in mass in 1966.
Alabama's Mental Health System became the subject of federal intervention in the 1970's. The legislature cut an already paltry appropriation for mental health. A class action lawsuit followed. The case Wyatt v. Stickney centered on overcrowding and inhumane conditions in our mental institutions. A federal judge ruled that mental health patients have a right to a certain standard of care. The judge ordered restoration of the funding. It was not until 2003, close to 30 years later, that the Feds stopped overseeing our mental health facilities. The case wound up costing the state millions in court and compliance costs.
In 1985, a federal lawsuit was filed against Alabama's Department of Transportation alleging that the Highway Department had discriminated against blacks in their hiring practices. At that time, the department had less than 10% black professionals and technicians. The plaintiffs won.
The federal court decree restrained the departments hiring until it reached the quota they desired. By 2003, 31 percent of the professionals and 25 percent of the technicians at ALDOT were black. This lawsuit has cost the state over $300 million and is still ongoing.
We have also seen federal intervention regarding our teacher testing standards. A federal court decree kept Alabama from testing our teachers for close to two decades.
In 2001, Chief Justice Roy Moore placed a Ten Commandments monument in the Alabama Judicial Building. A federal judge ordered the monument removed in 2003. Judge Moore in a bold move, similar to George Wallace's schoolhouse door stand, refused to obey the federal order. He was then removed from office.
The people of Alabama sent the Feds a message that they stood with Moore when they reelected him as Chief Justice of the State Supreme Court in 2012.
When it comes to federal intervention, this current possible intrusion into our prisons will not be our first rodeo.
See you next week.
Steve Flowers is Alabama's leading political columnist. His weekly column on Alabama politics appears in over 60 Alabama newspapers. He may be reached at www.steveflowers.us.
Opinion | What in the world are people thinking?
"Some of us don't take the virus seriously. Until it directly impacts us. And then we speak with regret."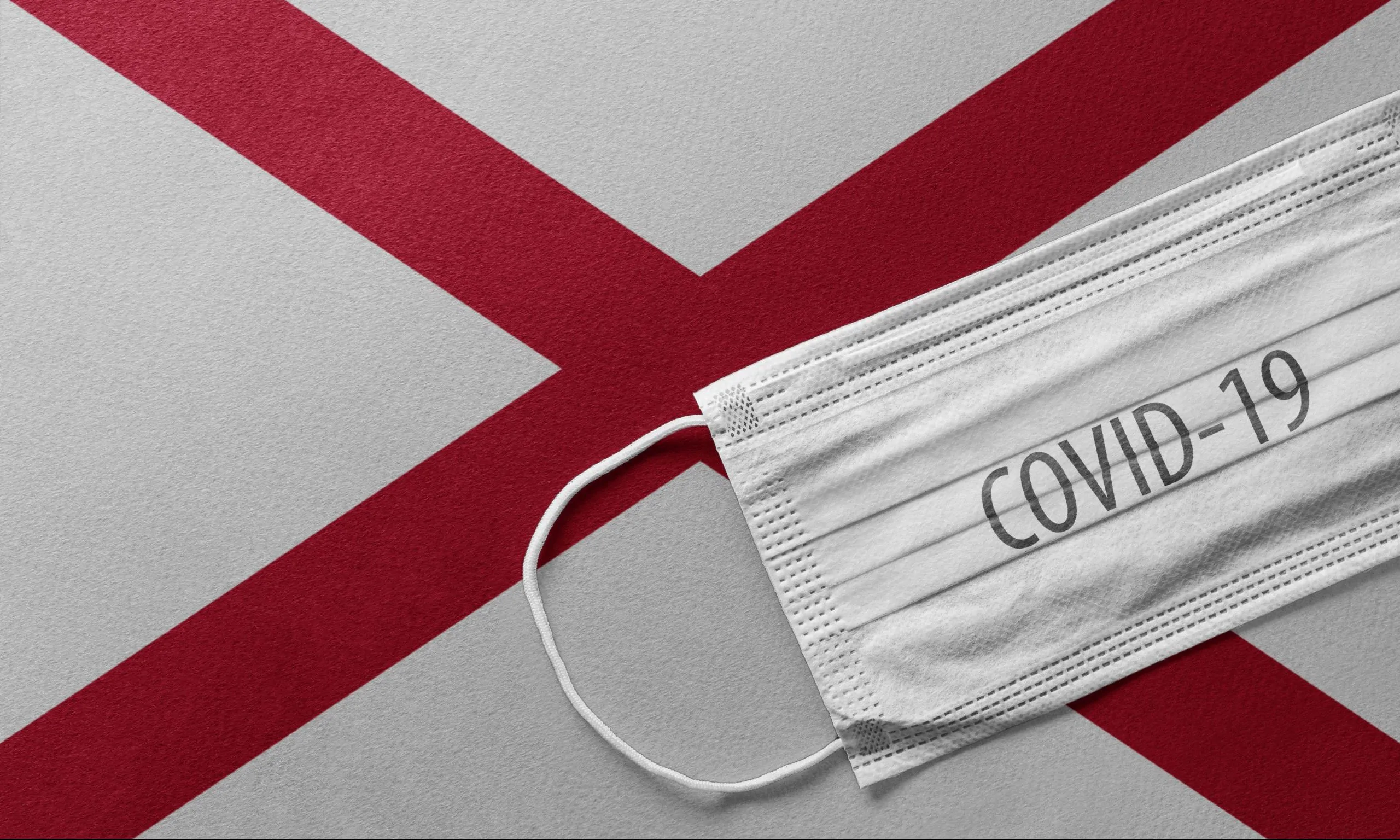 Here some of us are, waiting fearfully for the Thanksgiving surge of the coronavirus. Hospitals are full. New cases are setting records. Deaths are soaring. And then, Christmas is coming. What a holiday season, right? But it's our own fault. We're impatient. Some of us don't even take the virus seriously. Until it directly impacts us or a family member or a friend. And then we speak with regret.
I'd rather regret a disturbed holiday season than regret losing my wife, who has underlying health conditions that could make a bout with COVID-19 deadly.
I was on the Next Door website the other day, and I saw somebody asking for recommendations for a personal chef who can cook a Christmas dinner. At her home. For her family and 10 to 12 other couples. That's more than 20 people, gathering inside a home, at dinner, on Christmas.
Don't do it, I wanted to respond. But I didn't. If that person wanting a Christmas dinner is planning a meal for two dozen people, a suggestion that she postpone wasn't going to do anything but make her angry.
I get plenty of pushback already because I always wear a mask outside my home or car, or when I'm at a drive-through, or when I meet a delivery person at my porch. I hear from readers who, after one of my columns warning of the consequences of letting down our guard during the pandemic, tell me I shouldn't be afraid of a virus that the vast majority of people recover from.
Yeah, that's true. And it's also true that the virus kills at higher rates than the flu or many other diseases. Yeah, no need to be afraid. Unless it's you who brings the disease into an environment where at-risk persons live. Or unless it's your wife or mom or dad or brother or sister or good friend or another relative that gets sick. And dies.
I have a close friend who is about to enter her fifth semester of nursing school, and she's already told me, with resignation, that she expects that she'll get COVID at some point. And she'll be in line for an early vaccine.
Why are we so impatient that we cannot bear to postpone big Thanksgiving Day lunches or Christmas night dinners? What is it about us that we refuse to look ahead, knowing that if we do contract the virus, we could beat it and still have chronic health problems that dog us for the rest of our lives?
Why aren't we more afraid? So afraid that we don't look at wearing a mask as giving up some constitutional right, even as we wear shirts and pants and shoes every day?
As of this writing, the virus had claimed more than 271,000 lives in the United States. It has killed more than 3,630 in Alabama. In the state's largest population area, Jefferson County, more than 500 people have died.
Does that matter to the great majority of people? You wouldn't think so by looking at how our national and state leaders are handling things.
Children tend to recover quickly from the virus; well, at least those who it doesn't kill. But pushing to keep schools open during a huge surge without the proper PPE, social distancing, and safety measures in place, isn't going to protect the teachers, janitors, school nurses, and administrators who have to be there with those kids.
Yeah, I miss going out to eat, watching UAB play basketball, visiting with friends, and going to a play or movie. But I don't miss them enough to give in to my wishes because I'm just tired of the pandemic.
Holding classes on Zoom is exhausting. Attending classes on Zoom isn't the best way to learn.
But you can't learn anything if you're dead or, even worse, you get the disease and kill somebody else because you're careless.
A personal chef for 10 to 12 couples at a Christmas dinner? What in the world are people thinking?