Opposition Voiced Against Bentley Tax Plan
By Brandon Moseley
Alabama Political Reporter
On Monday, February 16, Alabama Governor Robert Bentley (R) was in a closed meeting with Alabama's Republican legislators promoting his plan to pass massive tax increases on the people of Alabama to pay for expansions in State government. Meanwhile, a growing number of conservatives are coming out against the proposed tax increases, even though Gov. Bentley has yet to release his final plan.
State Auditor Jim "Zig" Zeigler (R) was the first statewide elected official to give an opinion on the tax increase proposal. Zeigler said on Facebook: "While Governor Bentley is saying he will raise taxes for the next four years, his Facebook page says, 'NO NEW TAXES.' "We should use this 'shortfall' as an opportunity to right-size government down to the amount of money available — just like families do when their income drops."
State Representative Mack Butler (R-Rainbow City) said in a statement on Facebook, "Let's work together to grow the economy! That's the best way to raise revenue and NOT raise taxes! I'm a proud Alabama Conservative!"
Deanna Frankowski with Alabama Constitutional Conservatives told the Alabama Political Reporter that she agrees with and supports the Alabama Legislators who say there are more cuts that can and should be made starting with focusing on combining budgets and departments, cutting pork and looking at where current taxes are earmarked before considering raising taxes."
Republican State Senator Slade Blackwell, wrote in the Trussville Tribune, "We have serious budgetary issues, but the Republican majorities weren't elected to raise taxes on Alabamians. That is more than a simple political statement. As legislators, we know what it means: Either we find revenues through ending waste and duplication or we must choose which programs to end or reduce. Simply put, our responsibility is to work within the parameters provided by our constituents. If Alabamians would rather pay more taxes than face cuts to state programs, they had a funny way of showing it at the ballot box in November."
Frankowski said, "Citizens in Alabama are still living on tight budgets without raises, bonuses, jobs, etc. and this should be first and foremost in the minds of our Legislators before they consider any tax increases!"
The conservative web site, Yellowhammer News has questioned why Bentley has not surrounded himself with people with strong conservative credentials. Of particular interest, is why a Republican Governor would hire Democratic Speaker of the House Seth Hammet to be his Chief of Staff instead of a proven conservative Republican?
Rep. Butler said on Facebook, "Gov. Bentley is a very good man. I think he is getting some bad advise is all."
This is not the first time that a Republican Governor has pushed massive tax increases on the people of Alabama. Just months after being sworn into office, Governor Bob Riley (R) came to the people of Alabama and told them that he needed another $billion a year in tax money to move the State forward and avoid catastrophic cuts to State services. 62 percent of the people of Alabama did not believe him and voted NO on his controversial Amendment One proposal. The State did not crash and the State experienced no calamities.
Frankowski said, "We all remember the 'cry wolf' scenario of the Riley Administration in 2003 claiming that 'over 400,000 senior citizens would be forced out of nursing homes, schools would close and convicts would run free.' When Amendment One failed, none of these dire consequences happened. Conservatives and Republicans should be unified on this issue which has always been and always should be tax cuts first.
Senate President Pro Tem Del Marsh (R-Anniston) has repeatedly said that the State can cut general fund programs 8 percent across the board.
During the campaign, Governor Bentley touted his post Great Recession vow not to raise taxes and his ability to cut $1.2 billion a year from projected State spending.
Frankowski said, "How is raising taxes in-line with Governor Bentley's campaign promises and how he says he cares about his constituents? It appears that Governor Bentley is taking a page out of President Obama's playbook by saying one thing on the campaign trail and doing another when re-elected. Does the phrase 'you can keep your doctor' ring a bell? If Governor Bentley can show the voters he can balance the budget in a sensible, fiscally responsible manner and without threatening Legislators who don't support him, he may regain the trust of Alabamians but in the meantime we don't foresee this happening."
Roby warns Americans to be careful this Thanksgiving
Congresswoman Roby urged Alabamians to adjust Thanksgiving holiday activities to avoid spreading the coronavirus.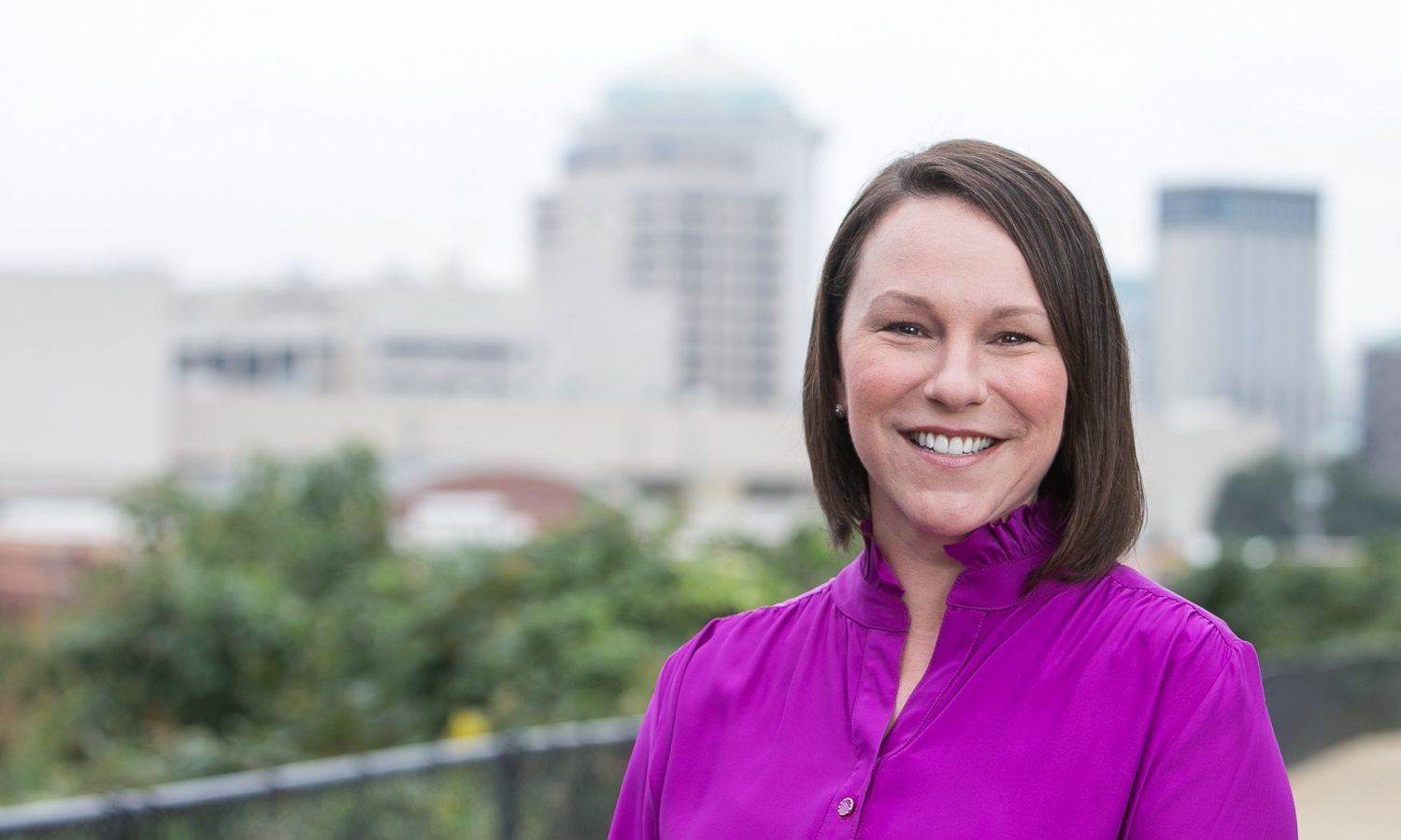 Congresswoman Martha Roby, R-Alabama, warned Alabamians to adjust their Thanksgiving holiday activities to avoid spreading the coronavirus.
"Thanksgiving is a special holiday because it provides us an entire day each year to pause and give thanks for the many blessings we have received," Roby said. "Particularly amid a global pandemic, the stress and craziness of life often make it easy to lose sight of just how much we have to be thankful for. Whether you are gathering with loved ones or remaining in the comfort of your own home, I hope we all take time to celebrate gratitude – something we may not do enough of these days."
"As we've learned to adjust our daily routines and activities throughout the course of this pandemic, we know this Thanksgiving will not look like those of the past," Roby said. "Please be mindful of any safety measures and precautions that have been put in place to help protect your family and those around you. The Alabama Department of Public Health (ADPH) released guidance that includes a list of low, moderate, and high-risk activities in order to help Alabamians have a safer holiday season. ADPH suggests a few lower risk activities such as having a small dinner with members of your household, preparing and safely delivering meals to family and neighbors who are at high-risk, or hosting a virtual dinner with friends."
Congressman Robert Aderholt, R-Alabama, echoed Roby's warning to be safe this Thanksgiving holiday.
Aderholt said: "I want to wish you and your loved ones a Happy Thanksgiving! I hope Thursday is filled with a lot of laughter and gratitude, and that you can share it with friends and family. And while we continue to navigate this Coronavirus pandemic, please stay safe this holiday season."
On Thursday, the CDC encouraged families to stay home as much as possible over the holiday weekend and avoid spreading the coronavirus.
"As cases continue to increase rapidly across the United States, the safest way to celebrate Thanksgiving is to celebrate at home with the people you live with," the CDC said in a statement before the holiday. "Gatherings with family and friends who do not live with you can increase the chances of getting or spreading COVID-19 or the flu."
The CDC has updated its guidelines to encourage families to stay home during the holiday.
The CDC said that postponing Thanksgiving travel is the "best way to protect" against the virus.
If you are sick or anyone in your household is sick, whether you think it is COVID or not, do not travel.
If you are considering traveling for Thanksgiving, avoid traveling to locations where virus activity is high or increasing.
Avoid travel to areas where hospitals are already overwhelmed with patients who have COVID-19.
Try to avoid traveling by bus, train or airplane, where staying 6 feet apart is difficult.
Avoid traveling with people who don't live with you.
You should consider making other plans, such as hosting a virtual gathering or delaying travel until the vaccine is available or the pandemic is more under control.
Discuss with your family and friends the risks of traveling for Thanksgiving.
Try to dissuade people from visiting this holiday.
If you do travel, check for travel restrictions before you go and get your flu shot before you travel.
Always wear a mask in public settings, when using public transportation, and when around people with whom you don't live.
Stay at least 6 feet apart from anyone who does not live with you.
Wash your hands often or use hand sanitizer.
Avoid touching your mask, eyes, nose and mouth.
Bring extra supplies, such as masks and hand sanitizer.
When you wear the mask, make sure that it covers your nose and mouth and secure it under your chin.
Remember that people without symptoms may still be infected, and if so, are still able to spread COVID-19. Remember to always social distance. This is especially important for people who are at higher risk of getting very sick. Keep hand sanitizer with you and use it when you are unable to wash your hands. Use a hand sanitizer with at least 60 percent alcohol.
Try to also avoid live sporting events, Thanksgiving Day parades and Black Friday shopping this year.
Roby represents Alabama's 2nd Congressional District and will be retiring at the end of the year. Aderholt represents Alabama's 4th Congressional District and was re-elected to the 117th Congress.