Kennedy Out But His Words Ring True
By Bill Britt
Alabama Political Reporter
According to a Facebook post by Veronica Kennedy, Pulitzer Prize winning columnist Joey Kennedy has been fired from the Alabama Media Group.
"For those of you who haven't heard: My husband, Joey Kennedy, was fired by Alabama Media Group on Thursday for being 'too personally involved' in covering his beat and for 'threatening sources' wrote Mrs. Kennedy wrote of her husband's fate.
For years Kennedy has been pilloried over of his left-leaning columns. But, it was his refusal to tailor his message to fit nicely into the every growing echo chamber of faux right-wing talking points that led to his declining voice on the pages of the Birmingham News and al.com.
In a nation where freedom of speech and freedom of the press are enshrined in its Constitution, ideas that do not reflect the thinking of the majority are often met with hostility and public vitriol.
But, it is our willingness to read and contemplate differing ideas that has made this country a great nation. The many voices, the many ideas, this idea of  E Pluribus Unum is a shared artery that carries freedoms, and life giving blood.
In 1991, Joey Kennedy, Ron Casey, and Harold Jackson received a Pulitzer Prize in Editorial Writing for their analysis of the inequities in Alabama's tax system and needed reforms.
The first editorial begins by stating, "The first thing they won't tell you about your taxes concerns the caldron of poverty, exploitation and rotten politics from which they bubbled."
That idea is as fresh today as it was when it was penned over 20 years ago. So, it is with another editorial that notes, "Too often, others use our cheap labor to take our cheap natural resources, and then they sell the finished products back to us at a much higher price – as though we were some conquered colony."
And as if ripped from tomorrow's blog post:
"…earmarking turns the tax system on its head. Instead of deciding what is the fairest tax and then how it should be allocated, we decide what we want to fund first and then pick the easiest way to squeeze out some money for it. Reducing the amount of earmarking will mean placing more trust in the Legislature and governor to make wise spending decisions. Alabamians have been loath to do that because they don't trust their elected officials."
As Governor Bentley looks for ways to increase the State's revenues to avoid falling even further behind, Kennedy's editorial collaboration seems almost prophetic: "The amount of tax money that goes into the General Fund grows little when it grows at all. Most of its money comes from fees or taxes that provide pretty much the same amount every year. Yet, the burden on the General Fund increases every year."
Near the end of the editorial series, this statement stands as a reminder of how little progress has been made in the last two decades:
"As long as we provide only bargain-basement schools, roads, public amenities and social services, Alabama will never be able to bring good-paying jobs to its people from the outside or provide a nurturing atmosphere for them at home."
Kennedy may be finished at the Alabama Media Group, but, like him or not, what he wrote in 1991 still rings true today.
Opinion | Let's hope for Reed's success
Reed's temperament and style appear right for this moment in Alabama's history.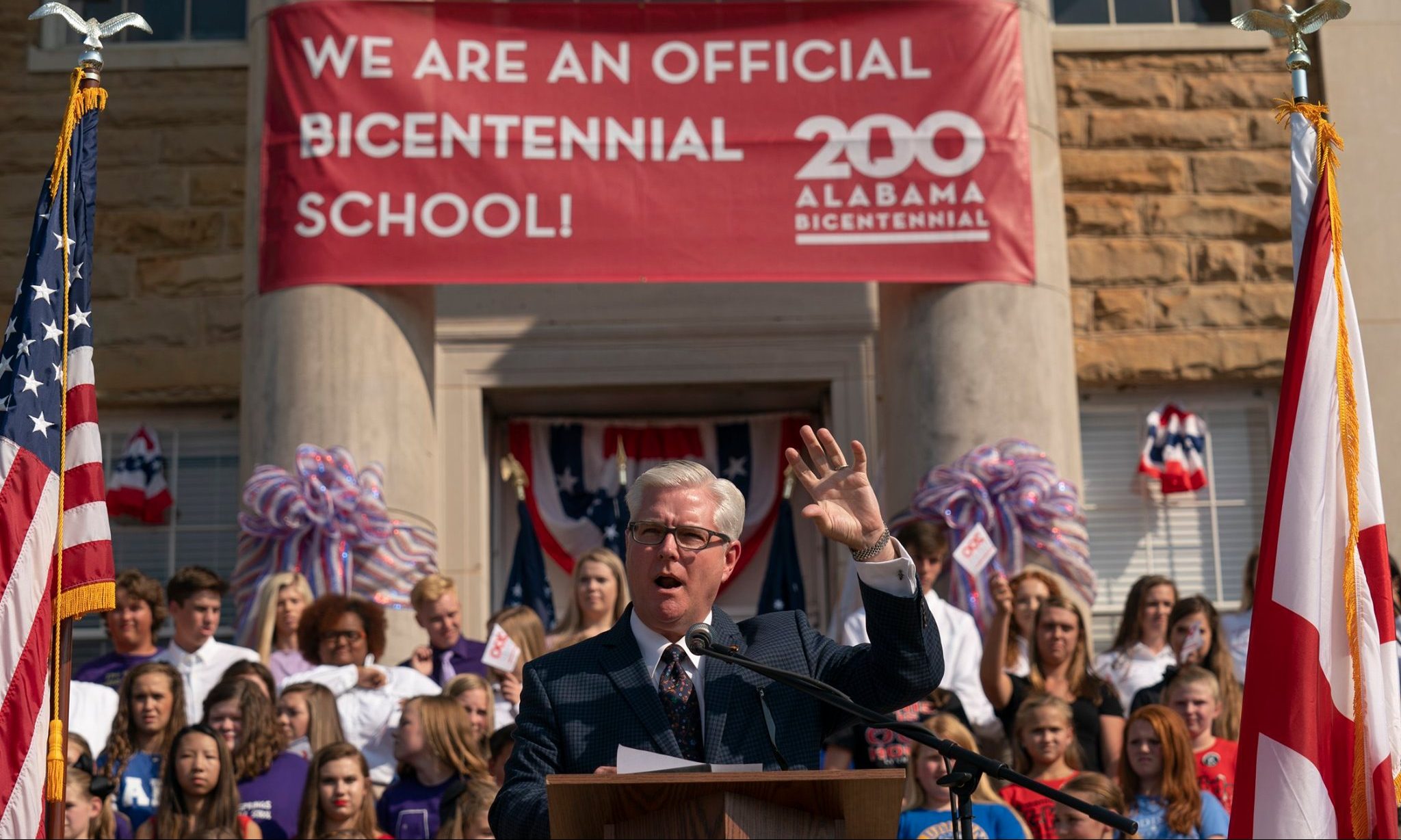 State Sen. Greg Reed, R-Jasper, will lead the Alabama Senate as president pro tem during the upcoming 2021 legislative session. What changes will Reed bring to the upper chamber, and how will his leadership differ from his predecessor? No one knows for sure.
Reed succeeds Sen. Del Marsh, who has served as president pro tem since Republicans took control of the Statehouse in 2010. Marsh, along with then-Gov. Bob Riley, current felon Mike Hubbard and ousted BCA Chair Billy Canary orchestrated the 2010 takeover that saw the Republican rise to dominance.
Reed, who won his Senate seat the same year, was not a charter member of the Republican ruling class, but he benefited from the power sift.
Mild-mannered and studious with a quiet charm, Reed has steadily ascended the ranks of Senate leadership. His silver hair and calm determination have served him well. Reed is a senatorial figure straight out of Hollywood's central casting.
In all, Reed is nearly universally liked and respected, which in the near term is a hopeful sign of potential success. But political leadership always comes with a warning: "Friends come and go, enemies accumulate."
Reed's relationship with Gov. Kay Ivey is certainly less contentious than Marsh's and gives rise to the belief that there will be greater cooperation between the executive and the Senate.
With the economy and public health under dire stress due to the ravages of COVID-19, legislative priorities are fixed: get people back to work and eradicate the coronavirus.
However, one of Reed's first tests will be whether he can cool the smoldering anger of those senators who still feel the sting of Ivey's rebuke over the allocation of CARES Act funds. He will also need to resist those who want to punish the administration over its use of public health statutes to implement mask mandates and other safety measures to prevent the deadly coronavirus spread.
Despite outward declarations of a unified body, the State Senate is a small, insular and unwieldy beast where egos loom large and consensus on policies is often tricky to achieve except on "red meat issues."
Building a coalition on policy in the Senate is often a combination of horse-trading, cajoling and carefully applied pressure. The way forward in the near term is exact: pass legislation that spurs economic recovery and mitigates the health crisis at hand.
But Reed will also simultaneously need to recognize what comes next for justice reform, prison construction, gambling and a myriad of other pressing issues. His job will be to understand the prevailing winds, which are evolutionary, not revolutionary.
As author Doris Kearns Goodwin noted in Lyndon Johnson and the American Dream: "For political leaders in a democracy are not revolutionaries or leaders of creative thought. The best of them are those who respond wisely to changes and movements already underway. The worst, the least successful, are those who respond badly or not at all, and those who misunderstand the direction of already visible change."
Reed's temperament and style appear right for this moment in Alabama's history.
As President Abraham Lincoln said, "If you want to test a man's character, give him power."
Let's all hope that Reed passes the test.