Say what? Let's call Islamic terrorism what it is

By U. S. Representative Martha Roby (R-AL2)
Back in September, I raised a few eyebrows in a national opinion piece for Defense One by referring to the Islamic State, or ISIS, as a "bastardized, barbaric form of Islam" that "will not stop unless they are ended."
This may have come off harsh, but it was the truth. Since then, these terrorists have acted only to further prove that point.  That's why it is disturbing to see the Obama Administration refuse to acknowledge the radical Islamic terrorism threat for what it is.
Over the last few weeks, officials from the White House to the State Department, and even the president himself, have repeatedly stumbled over how they speak about terrorism.
First, in his National Prayer Breakfast speech, President Obama reached to draw moral equivalence between modern Islamic terrorists and Christian crusaders.
Then, in a video conversation with Vox.com, President Obama described the victims of the recent Paris terrorist shootings as "random," apparently dismissing the fact that Islamic terrorists targeted Jewish people in a kosher deli. When given the chance to clarify what could have been the president's simple poor word choice, the White House press secretary doubled down on the "random" assertion, going out of his way not to attribute the attack to Islamic terrorism.
Finally, State Department spokesman Marie Harf told Chris Matthews on "Hardball" that, when it comes to fighting ISIS, "we cannot win this war by killing them," but rather by making sure their countries have more job opportunities. In trying to make her point, Harf asked, "What makes these 17-year-old kids pick up an AK-47 instead of trying to start a business?"
I can answer that: the spread of radical Islamic ideology that has been turning people toward terrorism for centuries.
The Obama Administration's recent effort to dismiss radical Islamic terrorism as "violent extremism," not based in religion, is disappointing and dangerous.
Yes, it is violent. And, it is extreme. But why not call it what it really is? Why this effort to contort around a basic fact and to absurdly assign moral equivalence to Christianity?
The White House says that using the words "Islamic terrorism" fuels the flames of groups like al Qaeda and ISIS. I say radical Islamic ideology fuels the flames of Islamic terrorism, and refusing to acknowledge it doesn't get us any closer to defeating them.
It's time for more straight talk and less "nuanced" talking points from our Commander-in-Chief and his advisers.
Martha Roby represents Alabama's 2nd Congressional District. She is currently serving her third term.
Print this piece
Opinion | Every school should have a mental health counselor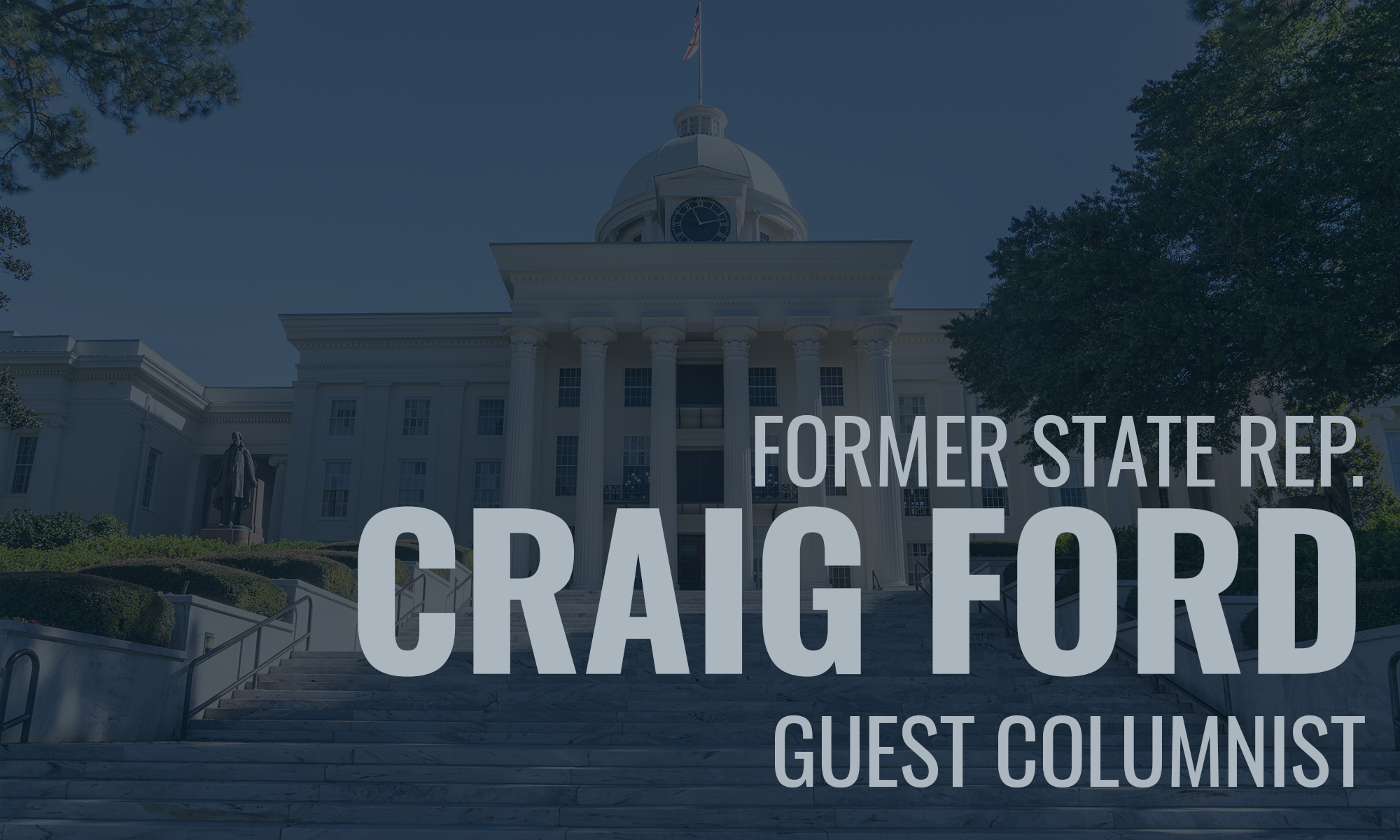 In her State of the State Address, Gov. Ivey said that mental health would be a priority for both education and our prison system. Then she set a goal of having a mental health counselor in every school system.
While I applaud the governor for recognizing the challenges our schools are facing when it comes to students' mental health, the reality is we need a mental health counselor in every school, not just one for each school system.
Our schools are staffed by excellent school nurses and guidance counselors who do an outstanding job trying to help these students with mental health needs. But mental health care is not their responsibility, nor is it what they are trained for.
And the mental health needs in our schools are much more prominent than you might think. It isn't just dealing with kids who have ADHD or a learning disability. There are kids dealing with problems at home, like parents who are going through a divorce or even parents who have a drug addiction.
There's a lot that happens in a child's life between when they get picked up from school at the end of the day and when they get dropped off at school again the next day. And while our teachers, school nurses and guidance counselors do everything they can for these kids, what these kids really need is a mental health counselor.
Setting a goal of having one counselor in every school system is certainly better than nothing. I guess you could say it is a more easily achievable goal. But our state leaders weren't elected to do the things that are easy. Our leaders were elected to do the things that are hard.
And the truth is if we don't invest in our children with these needs today, then for many of them we will be investing in their imprisonment in the future. In fact, that's how we got into this prison crisis in the first place.
I have said many times before that we should be building super schools, not super prisons. It is always better to keep a child from ending up in prison in the first place, and if we make the right kinds of investments in education then we won't need these new super prisons that Gov. Ivey and Gov. Bentley before her have been fighting for.
The main reason we have overcrowding in our prisons is because we never did anything to change the path these people were on before they grew up and became criminals.
Building super prisons instead of super schools is like treating the symptom rather than treating the disease.
We should be focusing more on getting kids on the right path before it's too late. As the old saying goes, "an ounce of prevention is worth a pound of cure."
And the first way we can prevent kids from turning to a life of crime is to recognize and treat their mental health needs while they are still young and have a chance at a normal life.
But only having one counselor to treat an entire school system is simply not enough to do the job right.
Of course, not every kid with mental health needs is on the path to prison. Many, if not most, are simply dealing with difficult or traumatic events at home that take place outside of school hours.
But those events affect what happens the next day in the classroom. These kids tend to have a difficult time concentrating, and often become disobedient and disrespectful. These things, in turn, make it hard for them to be successful in school and, ultimately, in life.
Like so many other issues, we all agree on what the problem is but getting to agreement on the solution is another matter. In this case, though, Gov. Ivey and state lawmakers seem to understand what is needed to fix the problem. They just don't seem to be aggressive enough in their willingness to address it.
Having a mental health counselor in every school system is a step in the right direction and an improvement over our current situation. But let's not set the bar so low. Our children deserve better than that. We don't just need a mental health counselor in every school system; we need one in every single school.
Craig Ford is the owner of Hodges-Ford Insurance and the Gadsden Messenger. He represented Gadsden and Etowah County in the Alabama House of Representatives for 18 years.
Print this piece