Wheeler Elected ALGOP Treasurer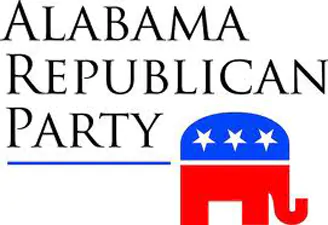 By Brandon Moseley
Alabama Political Reporter
On February 21, the Alabama Republican Party State Executive Committee met to vote on new leadership and elected former Alabama Power executive David Wheeler as the new Alabama Republican Party Treasurer.
Following his election, David Wheeler said in a statement on Facebook, "I am humbled by the trust that has been bestowed on me. Thanks to everyone who supported my campaign. I look forward to working with the new Steering Committee including Terry M. Lathan, Lynn Mitchell Robinson, Chris Brown Clayton Mark Turner, Vicki Ann Drummond, Pat McCain Wilson, and the other newly elected members."
Former Alabama Republican Party Chairman Bill Armistead said, "Congratulations David on being elected Treasurer of ALGOP. I know you will do a great job. Let me know any way that I can help you."
Following his election Wheeler pledged to work, "For transparency and improved communications. I look forward to working with the new steering committee to move our Party forward."
Wheeler defeated Kimberly Church of God Pastor Dr. Stan Cooke. Cooke unsuccessfully challenged Kay Ivey in the 2014 Republican Primary for Lieutenant Governor.
David Wheeler said in a written statement prior to his election, "As a conservative Republican, and longtime Party activist, we need to ensure that the election gains over the past are extended, not relented, and that will only happen with real leadership, oversight, and transparency."
David Wheeler is a former Chairman for the Jefferson County Party. Wheeler said, "I know firsthand how important it is that our Republican Party remain not only the majority Party in our state, but the conservative Party. For the many of you who know me from my years of involvement with the Party, you know that if elected to the steering committee I will be a voice for conservative values, sound governance of the Party's finances, and transparency of our records to the membership."
Wheeler has an Accounting Degree from the University of Montevallo and a Masters Degree in Business Administration at Samford. Wheeler is a certified management accountant who spent 29 years working for Alabama Power in a variety of roles.
David Wheeler said, "When I retired from Alabama Power in 2001, I was director of Accounting, Finance and Regulatory Services, serving as the primary liaison with the Alabama Public Service Commission. From 1988-1993 I was based in Washington, D.C., as manager of federal affairs for Alabama Power, and from 1972-1988, I held numerous management and staff positions in the Accounting, Finance, Planning and Budgeting Departments of Alabama Power. Most recently, I served for three years as president of Vulcan Termite and Pest Control Inc."
Wheeler continued, "I have the professional experience that will allow me to hit the ground running on day one as Treasurer from a financial and oversight standpoint. As a former Jefferson County Republican Party Chairman as well as State Executive Committee member, longtime Jefferson County Republican Party Executive and Steering Committee member, I have the political experience needed for the vital position of Treasurer of the ALGOP."
Wheeler and his wife Diane live in Vestavia and attend All Saints Episcopal Church in Homewood. Wheeler said, "Unlike many other steering committee positions, the ALGOP Treasurer often needs to be able to physically visit Party headquarters not only to provide oversight by signing checks, but to access financial information. With the Party headquarters being located in neighboring Hoover, I will be able to provide the physical oversight needed as your Treasurer."
Wheeler pledged that as treasurer that he will provide: "Unbiased, transparent, and full reports" to the membership of the Alabama Republican Party, throughout the year, not just at biannual meetings; No check for any amount that is counter to the rules of the Party or the vote of the Steering Committee will be accepted or disbursed; and that he will seek a full annual audit of the Party which will be made available to all the executive committee members.
Wheeler said, "As a longtime Party activist, former Chairman of Alabama's largest County Party, and a former and current audit committee Chairman for the Jefferson County Party, I have the conservative, political experience to serve as your Treasurer. With a history in accounting and business for one of Alabama's largest companies, I also possess the professional experience to ensure that there is real, professional oversight and leadership in the position of ALGOP Treasurer."
In 2014 David Wheeler unsuccessfully challenged incumbent Jack Williams (R) for state representative in the GOP Primary.

Alabama reports 1,750 new COVID-19 cases ahead of July 4th
The seven-day average of cases per day surpassed 1,000 for the first time Friday.
Heading into the Fourth of July holiday weekend, Alabama is reporting more cases of COVID-19 than ever before as hospitalizations continue a worrisome surge and the state's death toll rises.
Since the first coronavirus case was identified in Alabama on March 30, 41,362 Alabamians have tested positive for COVID-19, according to the Alabama Department of Public Health.
The state reported at least 1,758 positive cases on Friday alone, the most since the pandemic began. In the past seven days, 7,645 cases have been reported, the most of any seven-day period since the pandemic began.
The seven-day rolling average of new cases — used to smooth out daily variability and inconsistencies in case reporting — surpassed 1,000 for the first time Friday.
Ahead of the holiday, the Alabama Department of Public Health is urging Alabamians to celebrate at home due to the coronavirus crisis.
On Friday, the Alabama Department of Public Health announced that another 22 Alabamians have died from COVID-19 just in the last 24 hours. That takes the state's COVID-19 death toll to 983. Of those, 96 died in the last week alone (June 27-July 3).
A few simple steps can greatly reduce your chances of being exposed and exposing others to COVID-19. Everyone should practice good hygiene, cover coughs and sneezes, avoid touching your face and wash hands often. Avoid close contact with people who are sick, even inside your home, and maintain a distance of at least 6 feet from others not in your household.
The use of cloth face coverings or masks when in public can greatly reduce the risk of transmission, particularly if the infected individual wears a mask. Many people are contagious before they begin to show symptoms — or may never develop symptoms but are still able to infect others.
Alabama reported an additional 22 deaths Friday, bringing the state's COVID-19 death toll to 983, according to the Alabama Department of Public Health.
Of those, 96 died in the past seven days alone, or roughly 10 percent of the state's total death toll. In the past 14 days, 171 people have died, or roughly 17 percent of the state's death toll.
Even as the number of tests also increases — at least 430,000 have been tested — a larger percentage of tests are coming back positive compared to any other time period, according to the Department of Public Health and APR's tracking.
Roughly 15 percent of tests in the past week have been positive.
The large increases come as Alabama Gov. Kay Ivey on Tuesday extended the current "safer-at-home" public health order, which was set to expire Friday, to July 31.
The number of individuals hospitalized with COVID-19 is also at a new high, with at least 843 people hospitalized with the virus on July 2, the most since the pandemic began.
On Monday, in Jefferson County, where cases are increasing rapidly, residents were ordered to wear masks or cloth face coverings in an attempt to slow the spread of the virus. On Tuesday, the city of Mobile also began mandating masks or face coverings. The cities of Tuscaloosa, Montgomery and Selma have also implemented face covering orders.
Of the 7,645 cases confirmed in the last week, 1,321 — or roughly 17 percent — were reported in Jefferson County alone. Nearly 28 percent of Jefferson County's 4,802 total cases have been reported in the last seven days. Since March, 152 people have died in Jefferson County.
A campaign rally for President Donald Trump that was planned for Mobile on July 11 has been canceled because of the rapidly worsening coronavirus situation there. Mobile County has had 633 newly diagnosed cases in the last week, or roughly 8 percent of the state's cases this week. Mobile County has had a total of 3,904 cases and 134 deaths over the course of the pandemic.
Montgomery County reported 426 newly diagnosed cases in the last week. Overall Montgomery has had 3,947 total cases and 104 deaths thus far.
Tuscaloosa County has 393 new cases this week. The surging number of cases in Tuscaloosa and Lee Counties — where 276 tested positive this week — could potentially put the 2020 college football season in jeopardy. Tuscaloosa has had a total of 2,188 cases and 42 deaths, while Lee County has a total of 1,302 cases and 37 deaths.
Despite making it through several months with relatively moderate increases, Madison County is also experiencing a surge of new cases in recent weeks — with 407 cases in the last week alone. Madison has had 1,271 cases and seven deaths.
Many people are flocking to the beach for the Fourth of July holiday, where the coronavirus is also surging in Baldwin County with 328 new cases in the last seven days. Baldwin had been largely spared to this point with 828 cases in total and nine deaths. This week's increase accounts for 40 percent of the county's total case count.
Alabama is not alone in seeing surging case numbers. Forty of the 50 states reported rising coronavirus cases in the last week. On Thursday, 57,236 new cases were diagnosed and 687 Americans died. The U.S. death toll from the global pandemic has risen to 131,823.
Globally, there have been 11,092,229 cases diagnosed, though the real number is likely much higher. At least 526,450 people have died from COVID-19, and, with 208,860 new cases diagnosed on Thursday alone, there is no sign that this global pandemic will be over any time soon.