Revelations Lead to Calls for Hubbard's Resignation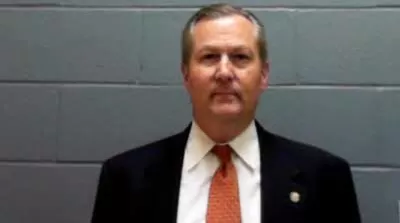 By Brandon Moseley
Alabama Political Reporter
On Monday, a growing list of media professionals and political groups joined Alabama Political Reporter Editor Bill Britt, in calling for Representative Mike Hubbard (R-Auburn) to step down as the Speaker of the Alabama House of Representatives.
The leadership of the Rainy Day Patriots called for Speaker Hubbard to resign immediately.
In a written statement the group wrote: "The Rainy Day Patriots of Alabama call upon Speaker of the House, Mike Hubbard to resign his position immediately. Should he choose not to resign, we call upon his colleagues, the members of the Alabama House elected by the people to have the courage to remove him until such time as his innocence or guilt is determined by a jury of his peers."
Speaker Hubbard was indicted on 23 counts of felony ethics violations in October.
The Rainy Day Patriots wrote, "The U.S. Supreme Court in Taylor v. Kentucky (1978) said that the presumption of the innocence of a criminal defendant is best described as an assumption of innocence that is indulged in the absence of contrary evidence. Which is why we believe that in light of the undeniable evidence recently released by prosecuting attorneys, W. Van Davis and Matt Hart, the presumption of innocence can no longer be indulged as a valid excuse for Hubbard to remain speaker pending his trail."
Former State Senator John Rice (R) is calling on Alabama citizens to call the State House and ask for Speaker Hubbard's removal: "334-242-7600 is the Alabama House of Representatives switchboard. Start calling at 8 am and give the person who answers (1) Your Name, spelled out (2) Your town, Spelled out as necessary (3) Ask for Hubbard to resign from the Legislature (4) Request he never enter the State House again.(5) Thank the person and leave your phone number if that person will take it. (6) Call some friends and ask them to do this! (7) Thanks for saving Alabama from Corruption. Please pass this along."
The Rainy Day Patriots Ann Eubank and Suzanne "Zan" Green wrote, "It is obvious that Speaker Hubbard has shown a long-term pattern of operating the Alabama House of Representatives for his own benefit."
Not every conservative activist is ready for formally calling for the removal of Speaker Hubbard.
Deanna Frankowski of the Alabama Constitutional Conservatives states: "The recent information that has come forth regarding Speaker Hubbard is troubling, but like all citizens, he is entitled to his day in court. However, we question how effectively Speaker Hubbard can perform his duties while focusing on his defense, and we urge him to do what is in the best interest of the citizens and Alabama. This matter should not be a distraction to our state legislators who need to focus on the Conservative agenda, which we support."
On Sunday, the Alabama Media Group called for the Speaker to step down.  On Monday, their veteran political reporter and columnist Chuck Dean called for Speaker Hubbard to resign.  Dean wrote: "One cannot read the stunning series of emails between Hubbard and various powerful and influential individuals – including a former governor of Alabama – and not conclude that Hubbard is not fit to wield the speaker's gavel."
Green and Eubank wrote, "It is clear by his own admissions in the emails that have been released that he used or attempted to use, his speakership for the benefit of his private business interests, the Business Council of Alabama and other associates." "With the legislative session only days away it is imperative that the residents of Alabama have confidence in the leadership of the House of Representatives. It would be impossible for any reasonable person to read the exhibits presented as supporting evidence in the indictments and to conclude that Speaker Hubbard should continue to hold his leadership position. We the people no longer believe that he will do what is in the best interests of the citizens of the State of Alabama  Zan Green, President and Founder, Rainy Day Patriots Ann Eubank, Co-Chair Rainy Day Patriots."
Speaker Hubbard was not elected as the Speaker of the Alabama House of Representatives by the people of Alabama.  Instead the 105 members of the House got together and a bipartisan group of Representatives decided that he was the one they all trusted to be their leader and the face of legislature.  Many people outside the House now say that they should select someone else to lead while Rep. Hubbard deals with his legal issues.
The Alabama Political Reporter summarized the 45 page prosecution filing.
This is naturally tilted towards the prosecution as it was their filing and the defense has yet to present its case. Everyone is presumed innocent until proven guilty by a jury of their peers.
Opinion | Inside the Statehouse: Buck's pocket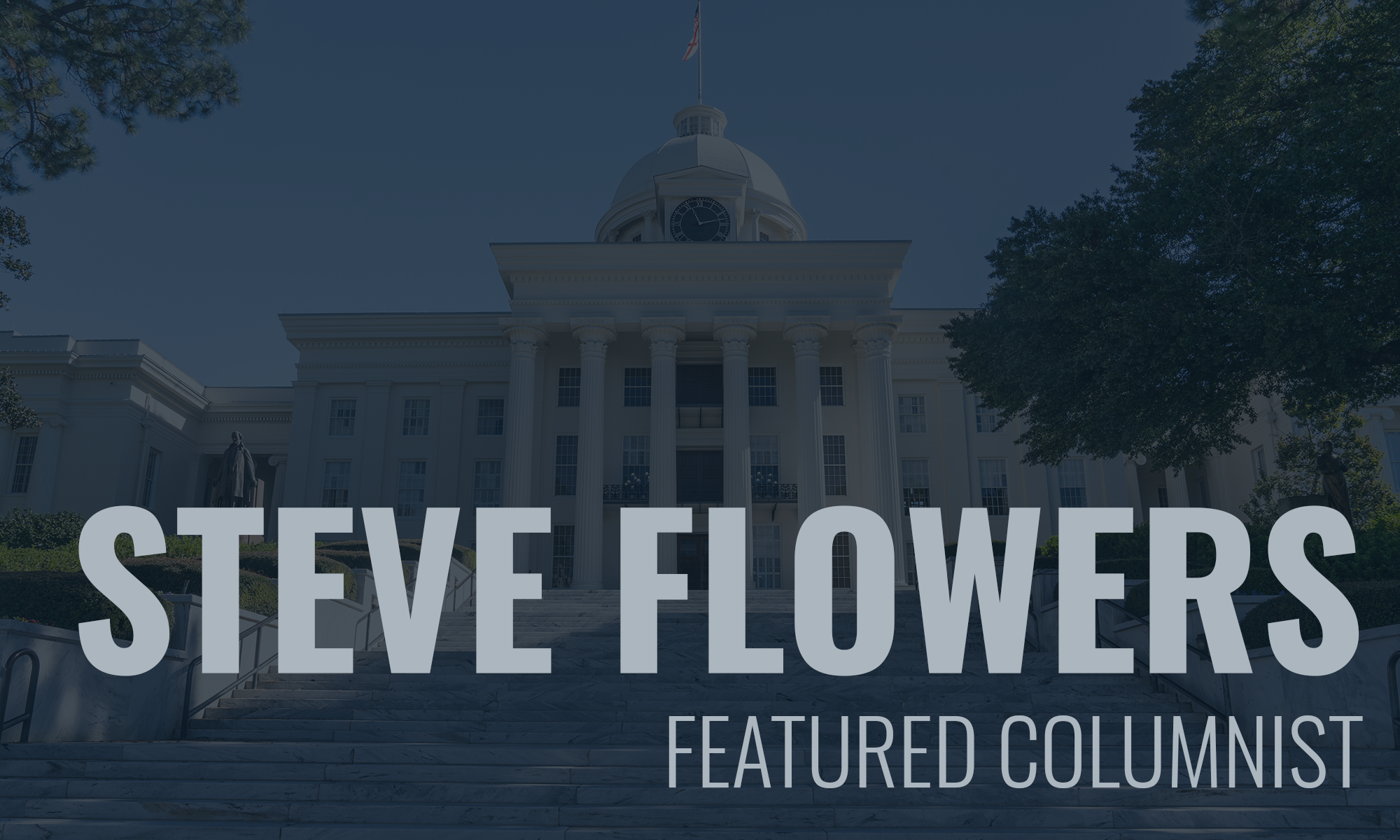 You voted Tuesday on a crowded ballot.
Historically, in Alabama we have voted more heavily in our Governor's race year than in a presidential year. That is probably because we were more interested in the local sheriff and probate judge's races, which run in a gubernatorial year, than who is president. The old adage, "all politics is local," definitely applies here in Alabama.
We not only have a governor's race this year, we have all secondary statewide offices with a good many of them open including Lt. Governor, Attorney General, State Treasurer, Auditor, and two seats on the Public Service Commission. We have five seats on the State Supreme Court, one being Chief Justice. All 140 seats in the Legislature are up for a four-year term. These 35 state Senate seats and 105 House contests are where most of the special interest PAC money will go. And, yes, we have 67 sheriffs and 68 probate judges as well as a lot of circuit judgeships on the ballot.
You may think the campaigning is over. However, some of the above races have resulted in a runoff which will be held on July 17. So get ready, we have six more weeks of campaigning before all the horses are settled on for the sprint in November.
We have a lot of folks headed to Buck's Pocket. Last year after the open Senate seat contest, a young TV reporter for one of the stations I do commentary for asked me about Roy Moore and his loss. I told her ole Moore had gotten on his horse, Sassy, and ridden off into the sunset to Buck's Pocket, which by the way wasn't a long ride from his home in Gallant in Etowah County. She looked at me with a puzzled look. Probably a lot of you are also wondering what I'm talking about when I refer to Buck's Pocket.
For decades, losing political candidates in Alabama have been exiled to Buck's Pocket.  It is uncertain when or how the colloquialism began, but political insiders have used this terminology for at least 60 years.  Alabama author, Winston Groom, wrote a colorful allegorical novel about Alabama politics and he referred to a defeated gubernatorial candidate having to go to Buck's Pocket.  Most observers credit Big Jim Folsom with creating the term.  He would refer to the pilgrimage and ultimate arrival of his opponents to the political purgatory reserved for losing gubernatorial candidates.
This brings me to another contention surrounding Buck's Pocket. Many argue that Buck's Pocket is reserved for losing candidates in the governor's race. Others say Buck's Pocket is the proverbial graveyard for all losing candidates in Alabama.
One thing that all insiders agree on is that once you are sent to Buck's pocket you eat poke salad for every meal. Groom also suggested that you were relegated to this mythical rural resting place forever. However, history has proven that a good many defeated Alabama politicians have risen from the grave and left Buck's Pocket to live another day. Roy Moore may be a good example. He has risen from the grave before. He is only 70, and he may grow weary of eating poke sallet.
Most folks don't know that there really is a Buck's Pocket. Big Jim would campaign extensively in rural North Alabama often one on one on county roads. One day while stumping in the remote Sand Mountain area of DeKalb County he wound up in an area referred to as Buck's Pocket. It was a beautiful and pristine area, but it was sure enough back in the woods. Big Jim who loved the country and loved country folks was said to say that, "I love the country but I sure wouldn't want to be sent to Buck's Pocket to live."
Buck's pocket is now not a mythical place. If you are traveling up the interstate past Gadsden, on the way to Chattanooga, you will see it. There is a Buck's Pocket State Park in DeKalb County, thanks to Big Jim.
So the next time you hear an old timer refer to a defeated candidate as going to Buck's Pocket, you will know what they are talking about.
See you next week.
Steve Flowers is Alabama's leading political columnist. His weekly column appears in over 60 Alabama newspapers. He served 16 years in the state legislature. Steve may be reached at www.steveflowers.us.