Driver's License Fee Increase Debated In Senate Committee Meeting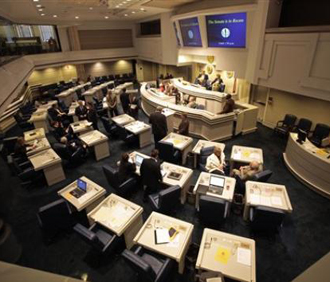 By Brandon Moseley
Alabama Political Reporter
Wednesday, March 4, the Alabama Senate Transportation and Energy Committee met. This Committee was previously known as CTU: Commerce, Transportation and Utilities. The Committee debated SB 44 which was sponsored by Sen. Bill Holtzclaw (R-Madison).
The bill is in response to a 50 percent increase in the State's driver's license fee by the Alabama Law Enforcement Agency ALEA. ALEA is a new agency that resulted from the consolidation of a number of existing law enforcement agencies.
Sen. Holtzclaw said that he did not know that the fees had been raised until a constituent asked him directly: When did you raise the fees? Holtzclaw knew nothing so asked the Pro Tem and he said we did not.
Holtzclaw said that ALEA Secretary Spencer Collier used a code section to raise the fee to cover their costs. "This is not an attack on Secretary Collier."  The North Alabama State Senator said, that the February 9, 50 percent increase of the fee is due to a loophole in the code.
Sen. Holtzclaw said, "What was missing was the voices of the 140 members of the Alabama legislature representing four million residents of Alabama." "My goal is that the process go through the legislative oversight committee." 79,000 driver's licenses have been issued since Feb 9, and a million in funding has been captured. Holtzclaw's bill would revert the fee to what it was before February 9. The fee increase is expected to make ALEA $12.7 million a year if it is allowed to stand.
Sen. Holtzclaw wrote on his blog, "I maintain that some fee increase may be warranted but the legislative oversight was missing. The legislation I've introduced closes the loophole, requiring oversight in the future; resets the fees to pre-9 February date ($23.50 vs. $36.25); and requires a credit be issued to drivers who renewed licenses during the time frame that the new fees were implemented. The credit would be available for when a person renews their driver's license in the future."
Holtzclaw said that the agency should come to the legislature with their reasoning for raising fees higher than in many neighboring states.
Sen. Cam Ward (R-Alabaster) said I am going to support your bill, but their driver's licenses are cheaper because they support their agencies through the budget. Whether it is them or the courts we fee our way.
Sen. Quinton Ross (D-Montgomery) said, "I don't think we should try to take it back. It is already out of the barn…I support what you are doing but I have an issue with taking that back."
Sen. Linda Coleman (D-Birmingham) said, "There was no process. I read about it (the fee increase) in the newspaper like a lot of people did." There was no discussion the people in the court house got a letter telling them to raise the fee. "Like Sen. Holtzclaw I was caught off guard. I do think there needs to be some oversight…At least tell me about it let me be prepared for it." Coleman said that other states have lower fees because they have the lottery to pay for it.
Sen. Greg Reed (R-Jasper) said he did not know about it either until, "Somebody came to me in Church and asked why this happened. Reed suggested letting ALEA make their case before taking the money away from them.
Sen. Holtzclaw said that he would rather err on the side of the consumer and if we find that the fee in. My concern is that we are supporting the tax increase after the fact. There is already a price tag of a $million. The longer the gap the greater the money. It may well come out that the $12.50 increase was justified, but if it is not then we are digging a hole deeper that may have to be refunded.
Sen. Ward asked, "Is there going to be a billboard associated with this? (referring to the billboard Sen. Holtzclaw put up denouncing Gov. Bentley's tax increase package.  The Bentley administration is now punishing the people of Holtzclaw's district for his defiance by freezing road construction projects there.)
Holtzclaw said, "I know a guy in your (Ward's) district."
Sen. Clay Scofield (R from Arab) said, "I want to plea with our members to work with ALEA." "Not a single person in Marshall county has asked me about this." The lines in Guntersville Alabama needs to be shortened. "I am speaking for my people in Marshall County who are complaining about the long lines (to get licenses and auto tags).
Sen. Gerald Dial (R-Lineville) said, "The law today allows them to recoup their cost plus 10 percent. If we pass this we are saying we don't trust their numbers…If they have a cost increase they have to raise fees. We are telling that department we don't trust them. I have got to trust the people that do this work for us…I trust this department."  Dial said that the people at ALEA are only recouping their costs. "To stop the process, I have a real problem with that."
Sen. Holtzclaw said, "I was elected to represent the 135,000 people that live in my district." "There was absolutely no legislative oversight." "Millions were given to this department with the star ID." "I believe there are more questions that should come out in the administrative oversight process."
Sen. Reed said that there are other departments that can raise their own fees and this is not just limited to ALEA. Reed asked that SB 44 be carried over.
Holtzclaw asked, "Is your intent to cast the net wider? If that is so I am open to doing that. This is a fee increase, a tax increase, on all of the people we represent and that is my focus. The State parks did the same thing recently but not to this magnitude."
The motion to table S.B. 44 passed.
Sen. Holtzclaw wrote later on his blog, "There were some concerns by committee members that perhaps the bill should include other agencies. I agreed to hold the bill over for one week so that members could make recommendations to 'widen the net' so to speak, adding other agencies to the bill that have the ability to increase fees without legislative oversight. I maintain a narrow focus here – addressing a specific concern but certainly respect other's desire to expand the bill if deemed necessary."
Alabama's COVID-19 hospitalizations surge over July 4th weekend
The new high of 919 patients in hospitals being treated for COVID-19 on Sunday was 41 percent higher than the number of patients a week ago on June 28.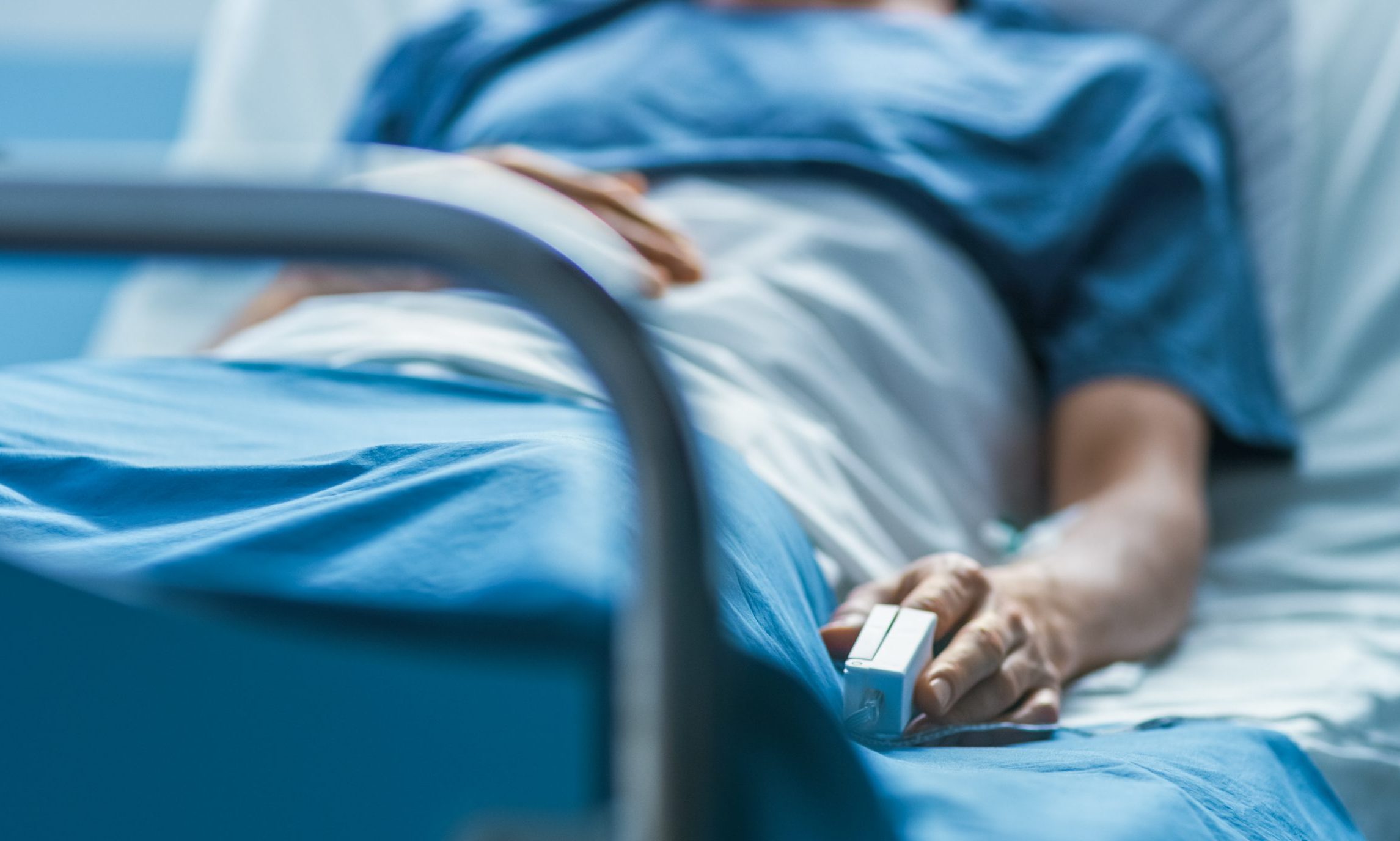 The number of people hospitalized with COVID-19 in Alabama hit another record high on Sunday, jumping over 900 for the first time since the pandemic began, and while the state's supply of intensive care beds and ventilators are currently adequate, there's concern that usage of both could spike in the coming weeks. 
The new high of 919 patients in hospitals being treated for COVID-19 on Sunday was 41 percent higher than the number of patients a week ago on June 28, and the seven-day average of hospitalizations was also at a record high on Sunday at 818. Over the last week, Alabama saw five record highs in COVID-19 hospitalizations. 
Dr. Don Williamson, president of the Alabama Hospital Association and a former state health officer, told APR on Monday that 893, or 57 percent of the state's supply of ventilators, were available Monday morning, while 309 of 1,669 ICU beds, or 18.5 percent, were available. 
Williamson said while those two indicators are encouraging, it may take several weeks to learn whether many of those hospitalized will worsen and require ICUs and ventilators, and possibly lead to a rise in deaths. He said another possibility is that younger people are being admitted for COVID-19 but may not become sick enough to require more of the hospitals' resources, and doctors are getting better at caring for coronavirus patients.
"We just don't know yet. We don't know which way we're going to go," Williamson said. "We just know we got a whole lot more cases than we had a month ago, and we've got a lot more hospitalizations than we had a month ago." 
Williamson said that from the week beginning June 29 to the week starting July 5, the average number of daily COVID-19 hospitalizations increased by 140, rising from 658 hospitalizations to 798 hospitalizations on average during that time. He believes the number of confirmed cases will continue to spike after Fourth of July celebrations. 
For six straight days, Alabama has added more than 900 new COVID-19 cases daily, and on Monday the state recorded 925 new cases, and the 14-day average of new cases was also higher than it's been since the pandemic began, at 1,025. 
While testing has increased in Alabama, so too has the percent of tests that are positive, a marker public health experts say shows that there still isn't enough testing and many cases are going undetected. 
"We just know we got a whole lot more cases than we had a month ago, and we've got a lot more hospitalizations than we had a month ago."
The 14-day average of percent positivity was 13.5 percent on Monday, and taking into account incomplete data on negative tests in April, which inflated the positivity percentage, the data Monday was at a record high. Public health experts say the number should be at or below five percent.
The seven-day and 14-day average of daily COVID-19 deaths both were at 11 on Monday, and the numbers have remained largely steady for most of May, June and July.
In the last week, there have been 79 COVID-19 deaths in the state. Since the pandemic began, there have been 984 deaths in Alabama attributed to the virus, and the Alabama Department of Public Health estimates that 23 more deaths are likely due to COVID-19.