Professor Addresses Common Core Activists
By Brandon Moseley
Alabama Political Reporter
Saturday, March 7, Dr. Duke Pesta, a University of Wisconsin Professor, addressed a crowd of over 100 at Briarwood Presbyterian Church in Hoover on what he felt were the negatives of the controversial Common Core Curriculum currently being implemented across the state of Alabama.
The event was hosted by prominent Common Core opponents Amie Beth Shaver and former State Senator Scott Beason (R-Gardendale).
Dr. Pesta says that,
"With Common Core there is more indoctrination within texts and less discussion of a character's morals and ethics. You have lobbyists in the ear of your politicians every day promoting this. The big corporate interest are promising the moon. The Gates Foundation and Pearson are offering grants and Microsoft computers at half price. If this were just about what the people of Alabama wanted you would have gotten rid of this two years ago."
Pesta said,
"All the information that I give today is meaningless unless you do something about it. The rationale behind this is sociology. This isn't going to help education. It's not going to make your kids better at math, at language, or at history it sociologizes it. Even if you think you like the standards, the indoctrination that comes with means that we can't allow it to happen. We can't stand for it."
Pesta said that the common core people hired an outside committee to evaluate the standards and gave them carte blanche, the validation committee. That committee to validate had only one mathematicians and one English expert. The mathematicians was Professor James Milgram. He said of common core math that it is an absolute joke to think common core math will prepare your child for a career in STEM (Science Technology Engineering and Math). Milgram said that common core math will set our kids three years behind and we are already three years behind high performing countries.
Common core just refused to acknowledge the arguments of Dr. Milgram and the English expert and wrote them out of the documents.
Dr. Pesta said that,
"Common core cuts 50% of the literature out of the curriculum. They are pulling out stories and adding propaganda. All the views are one way handed to you from the federal government. Less Charlotte Bronte, less Shakespeare and replacing it with political stuff."
"Working with textbook publishers like Pearson, they created 400 exemplar texts. Those 400 texts are the only ones associated with the Common Core curriculum. They lowered the overall reading at every grade level 50% more. Students are writing significantly more."
"Students in Wisconsin were told to write about how the state is like a family and is even better than the family. One of the texts is the 'Science behind Insulation.' Science, Math, and Tech subjects replaced literature. There is no questioning of global warming and they are blaming America for it."
"Another text is 'The evolution of the Grocery Bag.' The State of California outlawed plastic bags based on this work. Even White House talking points have been added to the literature texts. Obama's Executive Order on strengthening Federal environmental standards is one of the texts."
Pesta said that much of the texts are developmentally and sexually inappropriate for kids. A book by Toni Morrison contains shocking levels of sexuality. That is on the reading list for use by students as young as 8th grade. Black Swan is another.
"Why are they there? There is a reason why we are sexualizing children at a younger age. The purpose is social engineering. Even the reading assignments for third graders are loading and shocking. In one text Dad is having an adulterous affair in Moms bed. Parent are x-ing out assignments and sending them back undone. The older they are, the more shockingly inappropriate they are."
Pesta suggested they are intentionally sexualizing children to promote conflict and drive a wedge between the parents and the child.
Pesta said that,
"Common Core is removing literature and replacing it with informational texts from the far left. I would not want the informational texts to be coming from the right any more than I would want them coming from the left. The benefits of teaching children classic stories is that it builds imagination and stimulates thought."
Pesta said that with Common Core, much of what teachers are now doing is now scripted. US Secretary of Education Arne Duncan (D) even came out publicly recently and said we have to stop referring to teachers as teachers they are facilitators.
"Teachers have knowledge that they pass on to their students while facilitators are just tools the state uses to pass on information. They don't create the lessons anymore."
"There is no evidence that they bench marked this internationally. In Dr. Millgram's own words common core math is social justice math. It is a simple biological fact that not every kid can do math at a high level. 20 percent of the population are gifted at math, 20 percent struggle and the rest are somewhere in the middle. Common core people think this is not fair. Under common core algebra is not started until 9th grade. If we start Algebra in the 9th Grade we can not get to calculus in high school."
Common core math makes every kid comfortable with the math they can do. It is more focusing on the process than the results. They put kids in groups of three and they come to an answer by consensus. The actual achievement of math is secondary.
Dr. Pesta said,
"When I took my one math class the math professor told me, 'You are clearly an English person' and gave me a C-; but when I was in second grade I was reading on a high school level. What would my life be if I were forced to stay on the level of my peers instead of being encouraged to excel at what I was good at?"
"Social justice dictates that all kids achieve equally. If you have an outcome that every kid can achieve then you are not teaching a high standard. Tell me how it is not socialism?"
"Children have different innate abilities. They are not common. They are not standard. Albert Einstein 80 years ago said you standardize automobiles you don't standardize children. He and I both failed math."
"You are prohibited from doing standard math in common core."
Pesta showed a video of a child demonstrating how the new math works. An 8 year-old girl was given a problem like 1453 plus 1234. Instead of simply turning it into an equation of 1453 + 1234 = 2687 the child demonstrated how she was ordered to do math problems: she drew a big box represent 1000 four small boxes each representing 100, five little boxes each representing 10 and then I I I and then another thousand box, two hundred boxes, three little ten boxes and I I I I …..then she added up her collection of boxes….and got the wrong answer.
Pesta said,
"This is not funny. There is no conceivable way you can ban the obvious way. Common core will not allow you to memorize multiplication tables. You don't want to make things more abstract than they need to be. This is what is going on. I am not making this up."
Jason Zimba who is the architect of common core math said in an interview, "This kind of math is not to prepare you for stem careers or for college math." "I think it is a fair critique that it is a minimal definition for college readiness"
Pesta said that even Zimba acknowledges that Common Core Math is not for STEM It is not for selective colleges like UC Berkley. "This is the lie to the Chamber of Commerce and your business people. The National Chamber of Commerce has taken millions of $$$s from the Gates Foundation. They are also for amnesty and open borders. They want a low skill pool of workers. It is about workers. The Bush kids, the Obama kids will never have to study this your kids will. Do you think Jeb Bush's kids will ever take this stuff? This is sociology. Why are you creating a math paradigm that does not prepare you for a career in math?"
Pesta said that Common Core texts are selected to break children down morally, to make them more libertine. What the schools mean by tolerant is tolerant of the position of the government not the positions of their parent or the church.
In California they are farther along in this than Alabama. By 6th grade Irvine California kids could not do math in their heads, they could not do multiplication tables so parents started hiring tutors. The schools were so threatened by this they sent home notes refusing to place children ahead who were working ahead of the class. We have lost numerous gifted programs in the last two years.
Dr. Pesta said that David Coleman wrote the American History portion of Common Core and is now rewriting the SATs to reflect Common Core. He rewrote the Advanced Placement tests on history. Over 400 history professors wrote a letter to David Coleman protesting the new history standards with all the inaccuracies. He responded back that facts don't matter in history anymore.
Pesta said that the new history texts teach that America is a racist culture of imperialism. The new approved text, "Out of Many" has only two 2 paragraphs for George Washington; but 60 pages on Bill Clinton. Reagan gets just two paragraphs as well and says that Reagan is a liar who made up his own history.
The authors even warn that "Conservatives who want democracy and free enterprise presented more favorably are bothered by what they see as left-leaning texts." And suggests that states not have textbook review boards anymore. Pesta said that the history of prostitution is talked about more than the founding fathers.
Pesta warned that Common Core is heavily involved in data mining. "The federal government built a huge facility to house your kid's data in Bluffdale, Utah. The desert facility is so massive that it requires 4 million gallons of water a day just to cool the computers. Now that the government controls healthcare everything is healthcare. Numerous government agencies get all the data they collect on your kids. That information is shared with the Department of Defense, labor, Indian affairs, FCC, Social Security, Department of Prisons etc. They are using your schools to collect information about your kids…….Unbelievable."
Sec. Arne Duncan said, "I think our kids should be open 12 to 14 to 15 hours a day." They are attaching health care clinics to schools to provide birth control and abortion services in house……without telling the parents. Greenbay provides every kid breakfast, lunch, and dinner at the city schools regardless of income. They won a grant from the Obama administration to continue providing all three meals throughout the summer.
For the last 40 or 50 years our kids have been getting their ABCs and along the way they have been herded left. For the first time the ABCs and 1 2 3s are being subordinated to the sociology.
The teachers of New York are trying to get out of this now. Common Core is teaching abstract thought too early and it is hurting kids mentally and emotionally. The tests have turned kids off from education
"These are people who know exactly what they are doing. Why are your politicians doing it? I no long buy that they are ignorant."
Dr. Pesta recommended the website: www.FPEUSA.org
Rainy Day Patriots Co-Chair Ann Eubank said that there is an opportunity for Gov. Dr. Bentley (R) to sign on and join Gov. Jindal's law suit against Common Core. Attorney General Luther Strange (R) is interested but will not sign on unless Bentley does.
Ann Eubank said that she thinks the Common Core repeal bill will get out of the State Senate this year but the difficulty will be getting it out of committee in the Alabama House of Representatives, where the education policy committee is stacked with pro-common core representatives.
Former Miss Alabama Amie Beth Shaver recognized State Representatives Mooney and Matt Fridy who were both in attendance and former State Senator Scott Beason (R-Gardendale) for his role in starting the repeal movement.
Dr. Pesta said that home school is booming because of this.
K. Carl Smith said that We are being demonized. We have to learn that the other side is playing for keeps. Like slave masters did over 100 years ago government is trying to separate him from his job and then you don't educate him. Become involved in the legislative process. We need people in both parties with the moral courage to tell the truth.
Sen. Beason is now the senior policy analyst for the Alabama Free Market Alliance. He said. "Your legislators are not ignorant of this issue. Even the leadership fully understand this issue; but politics is about fear and power. The leadership of the Business Council of Alabama (BCA) is strongly supportive of Common Core or the legislature would probably have repealed this two years ago. BCA is a direct subsidiary of the U.S. Chamber of Commerce."
The legislators don't care. They are more scared of money being put into races against them than they are the will of the people. We have to mobilize. We have to have people in every legislative district who are constantly contacting their legislators and contacting other people in their district.
Beason said that we have the votes if we can get it on the floor. If there is a regret I have as a legislator is not using that nuclear option and shutting down everything in the Senate until this passed last year. I thought it would eventually come up for a vote.
Beason said that the bill to repeal Common Core this year is SB 101. The sponsors and cosponsors are receiving calls from pro-common core and BCA people. We need to call them and thank them for sponsoring SB 101
Eunie Smith is the President of Eagle Forum said that the bill itself would repeal common core and replace it with the standards that were in place before common core. Smith said that Alabama can take the best standards from around the country and incorporate them into our own state standards.
Print this piece
Alabama hospitals facing "dire" equipment shortages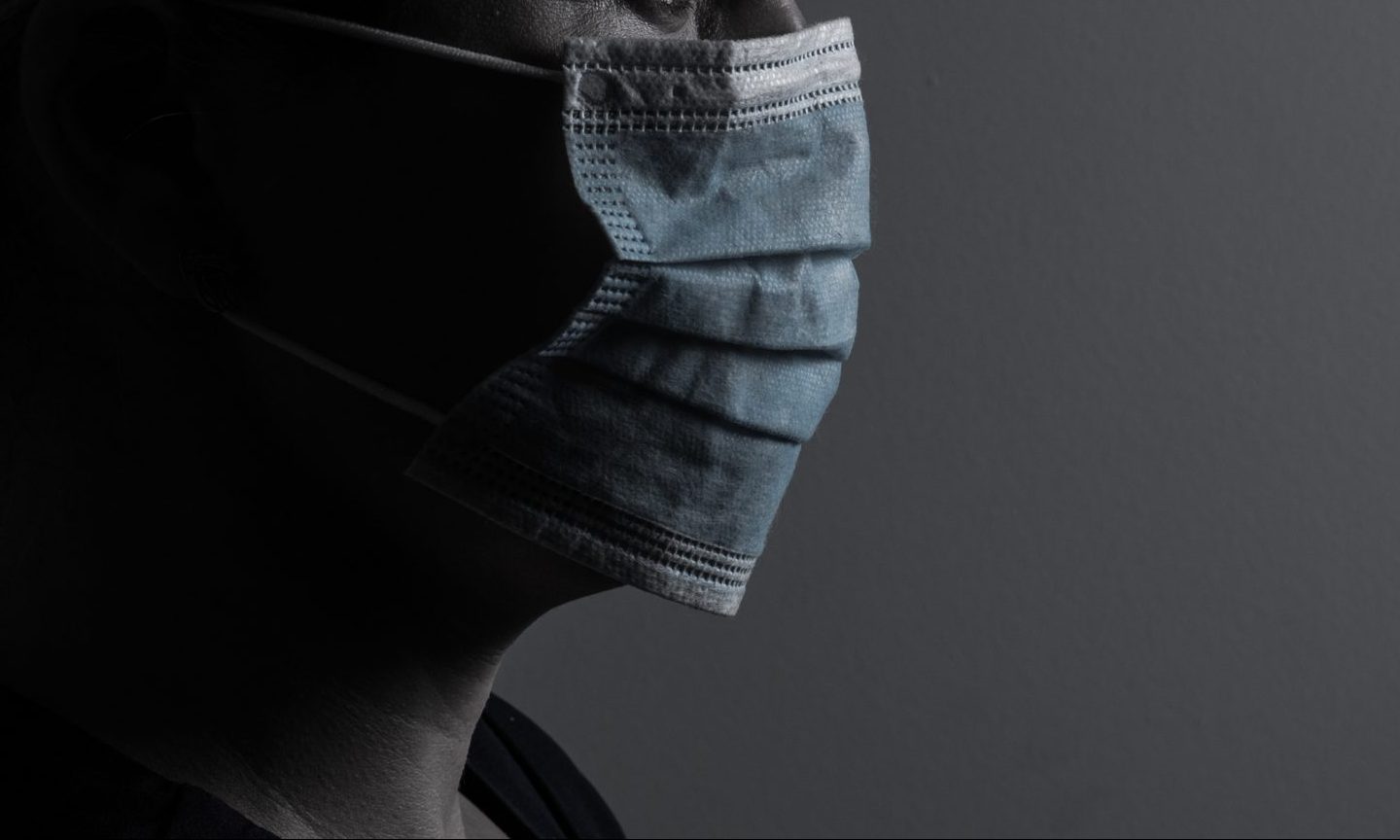 Every morning the team at UAB Hospital gets a report on the number of patients who come into the hospital infected with COVID-19 and their status. Then the doctors and other health care professions on the team receive an update on the number of days they have left before their supply of personal protective equipment runs out.
"The situation is dire," said Dr. Jeanne Marrazzo, the director of the division of infectious diseases at UAB, during a virtual town hall with Sen. Doug Jones Thursday. "It is not just masks. It's gloves. It's hand sanitizer. It's gowns."
In some of the PPE categories, the number of days left before supplies run out is in the single digits. The hospitals may get new shipments of supplies, but if the situation deteriorates, the shortages might worsen.
"I don't want to underplay the real threat that we — just like New York City and other hospitals — could be running dangerously short on those things soon. I think it is of the utmost importance that people understand how important that situation is," Marrazzo said.
Marrazzo also serves on Gov. Kay Ivey's COVID-19 task force. She said businesses across the state are enlisting to take up the challenge, but the threat that Alabama's hospitals could run out before supplies can be refilled is real.
"This is not a hypothetical scenario," Marrazzo said. "This is real. And these are the people who are working to take care of you and your family in our communities every single day, who are being asked to be concerned, and sometimes even make decisions about who gets to use the various degrees of PPE."
Hospitals across the state — including East Alabama Medical Center in hard-hit Lee County — have been asking for donations of masks, gowns, gloves, hand sanitizer, bleach wipes and other necessities as a nationwide shortage of these essential medical supplies continues.
The Alabama Department of Health is not currently releasing the number of patients hospitalized in the state, but an analysis by APR yesterday showed that more than 120 COVID-19 positive patients are hospitalized in ten of the state's largest hospitals.
The number statewide is surely higher.
At UAB alone, there are 58 patients hospitalized — about a third of them on ventilators or ICU care, Marrazzo said. At EAMC, as of Wednesday, there were 30 positive COVID-19 patients and a dozen more suspected of having the virus. Hospitals as small as the Lake Martin Community Hospital in Dadeville are treating COVID-positive patients.
"What we're seeing is very similar to what other hospital systems are seeing," Marrazzo said. "We are in good shape right now, and people are working tirelessly … to make sure we have the surge capacity to figure out if we do exceed the number of beds, how we deal with that."
The number of inpatients in the state's hospitals is currently manageable, officials have said, after elective procedures and other non-essential medical procedures were canceled to free up beds, but hospitals are still facing a national supply shortage, and the number of patients could begin spiking soon.
Estimates from the University of Washington project that Alabama has little more than two weeks to prepare for the peak of hospitalizations.
"Alabama is critically unprepared and under-resourced to weather the storm that we're in the midst of, and it could get worse," said Sen. Doug Jones, a Democrat from Alabama. "States are competing against one another and against FEMA for life-saving equipment. That doesn't need to be this way. We should have done better. We can do better."
Alabama is still waiting on 20,000 units of testing supplies and kits, Jones said. Alabama has also asked for one million N95 protective masks and 2 million surgical masks, but FEMA has said that Alabama will only receive 152,000 of the N95 masks and 362,000 of the surgical masks it has requested.
The national stockpile is "woefully inadequate," Jones said, adding that it was disturbing that more than 5,500 masks already received from the national stockpile were rotted and expired in 2010, according to a report from the Montgomery Advertiser.
The state has requested 200 ventilators, though estimates suggest the state may need more than a thousand ventilators if the outbreak worsens. Jones said the state is going to make additional requests, but there are only 10,000 ventilators in the national stockpile and in the U.S. Department of Defense surplus. Every other state in the country is also requesting these supplies.
"I hope that they will put Alabama at the top of the list so that we can get ahead of what we know we're going to need," Jones said. "We need to have more."
A lack of testing supplies in Alabama has made grasping the scale of the outbreak difficult. In Mobile, officials have had difficulty getting needed supplies to test in the region nearest to a deadly and growing outbreak in Louisiana. In Huntsville, officials had to close a drive up testing site because they were not able to get supplies.
The CEO of Huntsville Hospital called the nationwide lack of testing materials a "travesty" earlier this week.
Thousands of units of testing materials and kits are coming, Jones said, "but we need millions," he said. "There's an alarming lack of tests in underserved and African-American communities. There's not enough information about when and how these communities are going to get tested."
Jones did not place blame on the Alabama Department of Public Health but said the problem is national — and international — in scope.
"It is not because the state is not working hard. They're working 24 hours a day and they're trying," Jones said. "It's just that the tests have not been available."
The senator also called on President Donald Trump to issue further orders under the Defense Production Act to compel companies to produce needed medical supplies.
"It is unfortunate when you're pitting one state against the other, one hospital within a state against the other, and one country against the other," Jones said. "So, we haven't had that coordination out of the administration. I'm hoping that's going to change as the Defense Production Act comes up with ventilators. I'm hoping that we will see that more with production of masks [and other PPE]."
But Jones did call on Gov. Kay Ivey to implement a shelter-in-place or stay-at-home order. He said the state should take aggressive measures to limit the spread of the virus before the situation worsens. Marrazzo echoed that call.
Print this piece