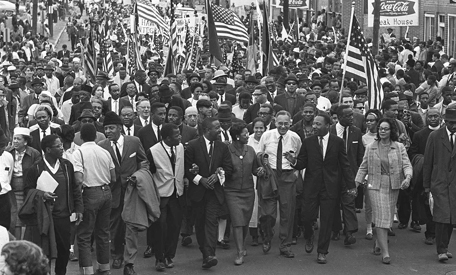 By Brandon Moseley
Alabama Political Reporter
Over 80,000 people from across the country, including 2 Presidents and 98 members of the US Congress, were in Selma over the weekend to honor those brave souls who made the march from Selma to Montgomery 50 years ago. Presidents George W. Bush and Barack H. Obama were there along with their First Ladies, Laura and Michelle.
US Representative Terri Sewell (D-Selma) said, "Words can't describe the emotions I felt as we marched across the Edmund Pettus Bridge yesterday…we owe a tremendous debt of gratitude to those who had the courage to take those steps 50 years ago! They changed the world!"
Alabama Republican Party Chairwoman Terry M. Lathan said in a statement, "A night I'll never forget: at the Selma 50th Anniversary dinner with Civil Rights icon Rep. John Lewis; GOP US Sen. Tim Scott (SC) and US Sen. Susan Collins (Maine); my friend and Congressman Bradley Byrne; and 2 young men with different career paths-one applying for the military academy and one a stand-up comic, both high school students planning their futures. Love will build a bridge…many thanks to Congresswoman Martha Roby with Rebecca Byrne."
President Obama said in his speech on Saturday, "There are places, and moments in America where this nation's destiny has been decided. Many are sites of war – Concord and Lexington, Appomattox and Gettysburg. Others are sites that symbolize the daring of America's character – Independence Hall and Seneca Falls, Kitty Hawk and Cape Canaveral. Selma is such a place."
Governor Robert Bentley thanked Congressman John Lewis (D-Georgia) and the faith and politics staff for their hard work in putting on the annual "Faith and Politics" pilgrimages to Selma. Bentley praised Lewis for that day 50 years ago when, "He led 600 men and women across that Edmund Pettus Bridge." Bentley standing on the Capital steps in Montgomery said that it is hard to imagine that we are standing on this very place where Dr. Martin Luther King Jr. gave his "How long?" speech.
Congressman Bradley Byrne (R-Montrose) said, "Rebecca and I had such a special day in Selma as we commemorated the 50th Anniversary of the Selma to Montgomery marches. I was happy to show the nation how far Alabama has come and honor the courage of so many who helped us get to where we are today."
State Senator Hank Sanders (D) said in a recent column, "Selma became a symbol of struggle for voting rights. Others all over the world drew inspiration and strength from the Selma Struggle and Selma Victory. Selma sowed the voting rights seeds but did not reap the fruits. The fruits were reaped near and far but not by Selma." Sen. Sanders is calling for a "harvest time" for the people of Selma to actually benefit from it's contribution to civil rights.
Congressman Gary Palmer (R-Hoover) said in a statement, "The events in Selma 50 years ago showed America at both its best and at its worst. Yet ultimately, it was the best of America that triumphed. Men and women of all races stood up, against scorn, intimidation, and violence to uphold the truth of an idea that was laid out by America's founders in the Declaration of Independence, 'that all men are created equal, and endowed by their creator with certain unalienable rights.' It was for those rights, enshrined in our founding documents but not fully realized, that they marched. It was only with faith in God and in solidarity with one another, they were eventually victorious in helping to realize Dr. Martin Luther King's dream that people are judged, not by the color of their skin, but by the content of their character. We honor those men and women who marched as we continue to strive to live the ideals expressed both in the Declaration and so eloquently by Dr. King."
Alabama Republican Party Secretary Lynn Mitchell Robinson said on Facebook, "I loved being in Selma with my Molly and Jeb to honor those who suffered/sacrificed for their rights and freedoms. Wonderful to join hands with strangers and say prayers, sing hymns before crossing Edmund Pettus Bridge. I'm thankful for unifying love of Our Father and that we could just be there and experience it."
State Senator Linda Coleman, "We pause to remember Selma, the events that occurred on Bloody Sunday and those who were beaten, maimed, and made the ultimate sacrifice. We pause to remember and say a prayer of thanks for the brave clergy, and our Caucasian brothers and sisters who were so moved to risk their own lives, leave their families and stand with their brown and black brothers and sisters in solidarity; some gave the ultimate sacrifice, to stand against human injustice in their resolve in reminding us all that injustice to one is an injustice to all. We pause to say a prayer for those who gave so much that we are here today to serve, work and to continue to carry the torch to light the path for those who will come. Please, let Selma not just be a memory."
Former President George W. Bush said on Facebook, "In Selma, Alabama, commemorating the 50th anniversary of Bloody Sunday – a seminal date in the history of human rights and dignity."
Democratic Party Whip in the US Congress Steny Hoyer (D-Maryland) said, "Today I laid a wreath with my House colleagues and Juanita Abernathy at the civil rights memorial in Montgomery, Alabama to honor the brave men and women who fought for equal rights fifty years ago. We should continue to honor them and their legacy by working to protect equal access to the ballot box for all Americans."
Concerns mount over lack of detailed plans for opening schools
"We can no longer act as if we are operating under normal conditions. We are faced with an abnormal situation that none of us has seen before," Alabama Senate Minority Leader Bobby Singleton said.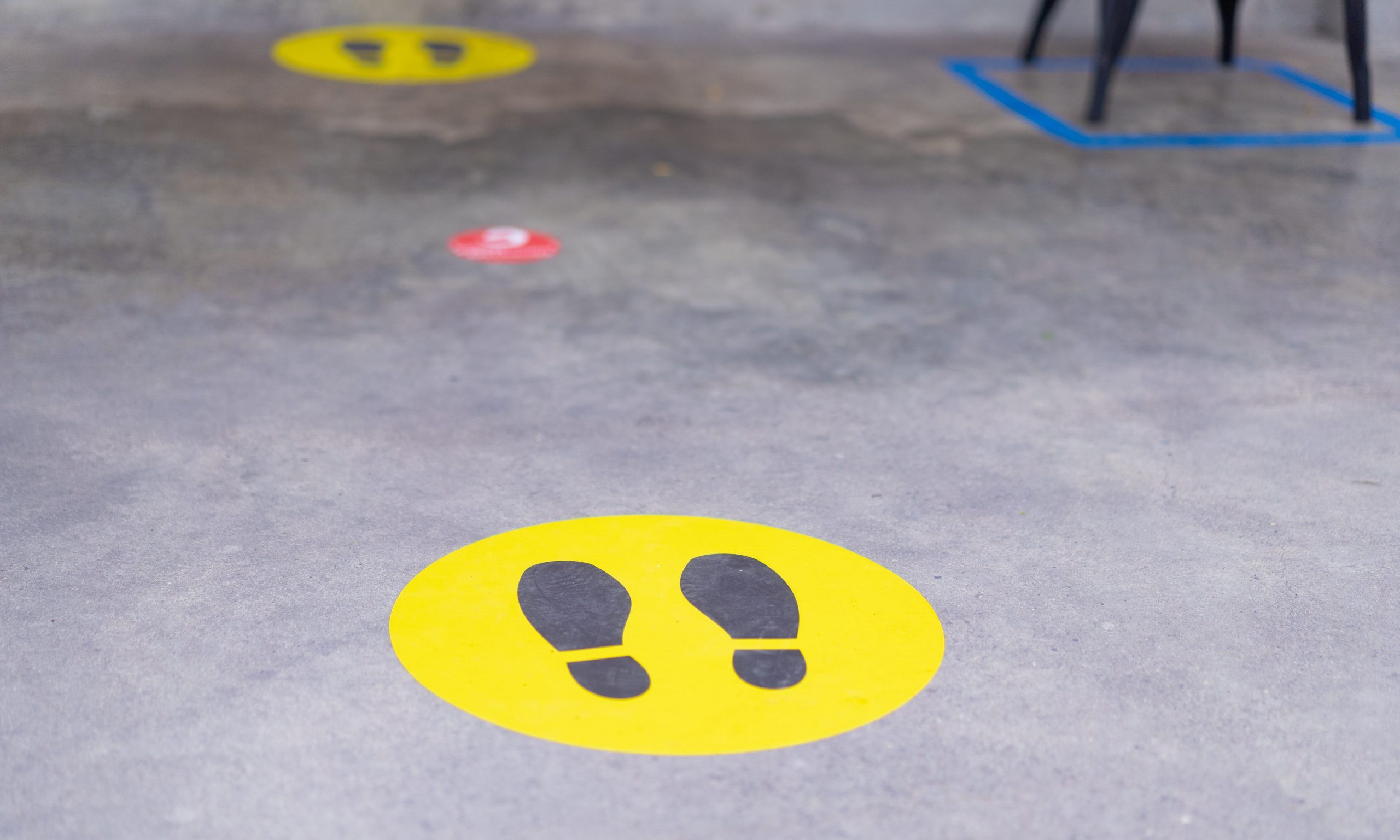 An Alabama teachers union and Senate Minority Leader Bobby Singleton, D-Greensboro, expressed concern Tuesday over what they say are a lack of plans for how to safely open Alabama schools while COVID-19 cases continue to rise. 
Richard Franklin, president of the Birmingham Federation of Teachers, in a statement Tuesday said that he was extremely frustrated when Alabama's superintendent of education, Dr. Eric Mackey, revealed the Alabama Roadmap to Reopening Schools plan. 
"It was vague, left everything up to local school systems, and offered no extra resources to achieve the safe reopening that we all desire," Franklin said. "Simply directing district officials to follow generic CDC (Centers for Disease Control) recommendations, without customizing requirements for the realities of our school settings, is insufficient for a safe statewide reopening." 
Franklin said public schools should have the same protocols and physical barriers that are in place in doctor offices, banks, grocery stores and other public locations to keep the customers and patients safe. 
"After all, you do not go to any of those locations for 8 hours a day, five days a week, like our students and staff do in our public schools," Franklin said. 
The Birmingham Federation of Teachers recently conducted a survey of 1,750 public school employees statewide to learn their concerns about returning to school.  
Among the findings were: 
60 percent say that their district's leadership team is not including educators in their conversations about district led virtual education and the upcoming 20-21 school year. 

72 percent do not feel safe at all returning to their buildings

59 percent said that mandatory masks, social distancing, daily classroom sanitizing, frequent hand wash breaks, and smaller class sizes would not alleviate their fears enough to feel safe returning to work.

When given a choice between face to face, blended (face to face and district led virtual) or complete virtual learning 54 percent said complete district led virtual learning, 9 percent said face to face.

66 percent of the respondents felt prepared, or somewhat prepared, for district led virtual learning.

96 percent are worried, or somewhat worried, about the impact of the Coronavirus on their own health.
Franklin said the teachers union looks forward to returning to school buildings "but local districts cannot, on their own, provide truly safe learning environments at this time." 
"That is why, currently, Birmingham AFT cannot support face to face teaching. We feel strongly that the numbers of new cases need to be trending downwards before we can even start to consider it," Franklin said. 
Earlier on Tuesday, the Democratic minority leader and Republican State Sens. John McClendon and Jabo Waggoner presented a plan to help safely reopen schools to the State Board of Education. Singleton in a statement later in the day said he and the other senators are very concerned over what might happen if schools reopen without adequate protections. 
"At this point, unfortunately, it seems the State Board of Education does not want the responsibility of presenting a plan that shows leadership at the state level by continuing to push its 'Roadmap to Reopening Schools,' which does not mandate screening, testing, or isolation rooms for children," Singleton said in the statement. 
The senators developed  their plan with help from the Alabama Nurses Association, teachers, superintendents and parents, according to the release. 
"We can no longer act as if we are operating under normal conditions. We are faced with an abnormal situation that none of us has seen before. We cannot minimize the risk, at the expense of our children, employees, and their families," Singleton said. "For many of our communities, this will be the first time that we will be allowing a crowd of more than 20 people to gather in one location. We have to take more precautions than the current 'Roadmap' suggests." 
"I'm concerned about all of our children, not just the children in my district. All of our children must be our priority," Singleton said. "While we have $1.8 billion in federal funds, we have a once-in-a-lifetime opportunity to make sure that we create and implement an equitable plan for the entire state. Therefore, there is no need to waste time worrying about funding; the funding is there."