Administration Backs Down on Plan to Ban AR-15 Ammo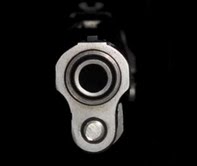 By Brandon Moseley
Alabama Political Reporter
On Tuesday, March 10, the Bureau of Alcohol Tobacco and Firearms (ATF) announced that they were scrapping a controversial proposal to outlaw common ammunition used in the popular AR-15 platform. The AR-15 is increasingly popular with American sportsmen and hunters as generations of veterans since the Vietnam War have gained experience with it's militarized versions. Majorities of both Houses of Congresses joined thousands of regular Americans in writing to the ATF to voice their displeasure with the controversial policy that many second amendment activists viewed as a backhanded attempt at gun control by a Obama administration which has long been hostile towards Americans' gun rights.
US Senator Richard Shelby (R-Alabama) said in a written statement, "I'm pleased to learn that the ATF has decided to withdraw its plan to limit access to sporting (AR-15) ammo. I recently joined 52 of my colleagues in sending a letter stating our opposition to this proposal that would threaten our Second Amendment rights."
Senator Jeff Sessions (R-Alabama) also signed the letter.
US Representative Robert Aderholt (R-Haleyville) wrote on Facebook, "I'm glad to see the ATF has backed away from its plan. I had recently signed a letter in opposition to this proposal."
US Senator Chuck Grassley (R-Iowa), the Chairman of the Senate Judiciary Committee, led 52 colleagues in expressing concern for a new proposal that would severely limit access to rifle ammunition primarily used for sporting purposes. The pro-gun rights Senators wrote that this class of ammunition is protected from prohibition under a 1986 Law Enforcement Officer Protection Act exemption.
The National Rifleman's Association (NRA) wrote that, "The framework, proposed by the Bureau of Alcohol, Tobacco, Firearms, and Explosives (ATF), would set arbitrary guidelines for determining whether certain ammunition meets the 1986 law's "sporting purposes" exemption. As a result, access to rifle ammunition long considered to be primarily used for activities such as target shooting and hunting could be limited."
The Senators wrote that the "Framework" should not be adopted and ATF should not propose in the future ATF should not propose to ban any ammunition widely used by law-abiding citizens for lawful purposes."  Congress did not and did not intend to ban this form of ammunition," referring to the popular M855 5.56 x 45 MM ammunition.  
In 1986 a number of bullet types were outlawed by the Congress because they were viewed as armor piercing. President Obama's ATF proposed using that legislation to ban the 5.56 x 45 MM ammo on the grounds that it could penetrate the soft body armor commonly used by police.
The decision to back down in the face of pressure from an infuriated gun owning public is seen by many as a victory for the NRA.
The ATF had argued for the ban of the popular bullets.
Two top officials at Taylor Hardin resign as continued staff shortages result in assaults
The facility's director and director of nursing both abruptly resigned around July 24, and although there have been rumors as to why among staff, there's no clear indication why the two top facility officials left.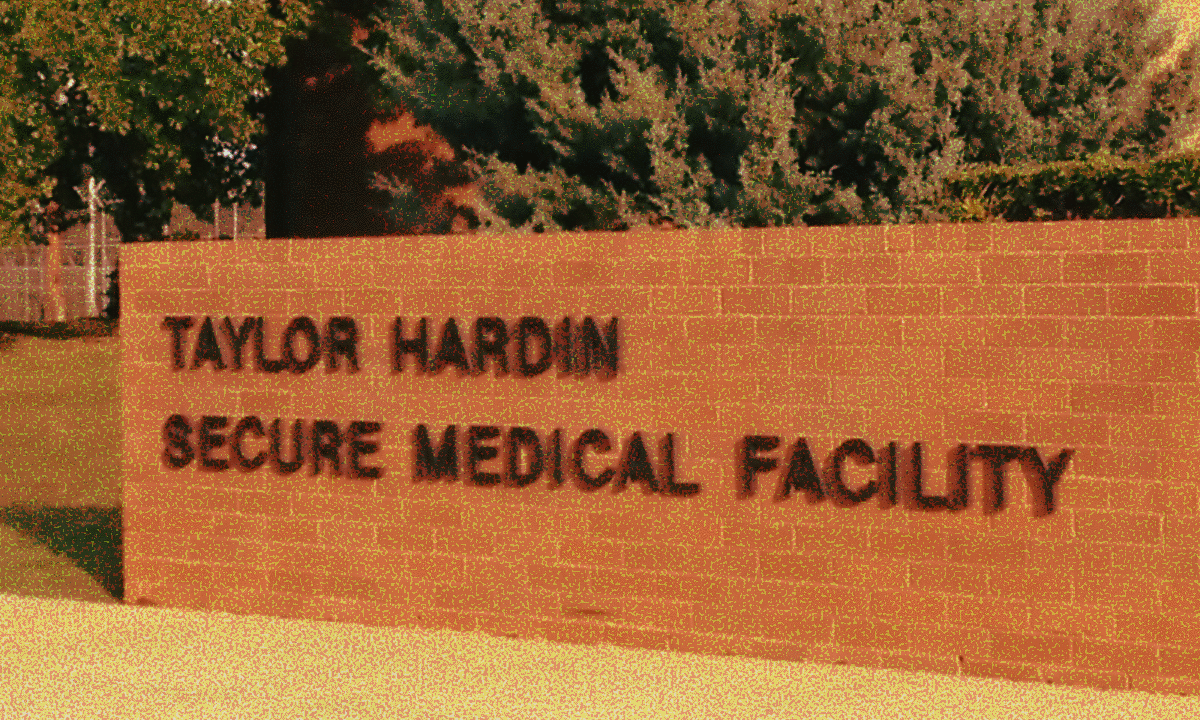 Staffing shortages at the Taylor Hardin Secure Medical Facility were resulting in dangerous conditions for patients and staff even before the COVID-19 pandemic, but the deadly disease is only exacerbating the problem, a worker at the facility told APR.
One of two workers there who were assaulted recently was hospitalized, and the facility's director and top nurse both mysteriously resigned abruptly in late July, said a Taylor Hardin employee, who asked not to be identified for fear of being fired for speaking about the incidents.
Taylor Hardin, the state's all-male secure 140-bed psychiatric facility, houses inmates who are awaiting pre-trial competency evaluations and others with serious mental illnesses.
The facility's director and director of nursing both abruptly resigned around July 24, and although there have been rumors as to why among staff, there's no clear indication why the two top facility officials left, the worker told APR.
"We had someone come in from Montgomery come in and basically just say that they just wanted to resign, which just didn't seem accurate," the worker said.
Attempts to find contact information for the former director and director of nursing were unsuccessful, but Kimberly McAlpine is acting director, according to the department's website.
APR was unable to confirm a rumor about what may have resulted in the resignations, and the Alabama Department of Mental Health (ADMH) through a spokeswoman declined to say when the two employees quit or why.
"We cannot comment on personnel matters at our facilities," an ADMH spokeswoman said in a message Tuesday.
There are two staff members hospitalized with COVID-19, the worker said, and two patients have died after testing positive for coronavirus.
An ADMH spokeswoman in a response to APR on Tuesday said that there have been 28 confirmed COVID-19 cases among residents at the facility. As of Wednesday, the department hadn't responded to a question about how many staff have become infected with the disease, but the worker said there have been several.
The employee said there needs to be as many as 10 forensic technicians – the people who monitor residents by the hour and do much of the daily tasks directly with them – per unit, but that currently there are approximately two for each unit.
"They do a lot. On top of taking care of these guys, they've got to clean up after them. Running meals. They're running up and down the halls to laundry. They're getting hit all the time, and they're starting pay is $10 bucks an hour," the worker, who is not a forensic technician, said. "And then they get mandated and then they're working 16-hour shifts."
Every patient must be checked every 15 minutes, but many require one-to-one supervision at all times, the worker said.
"We're supposed to have a bathroom monitor at all times. We haven't been able to have bathroom monitors," the employee said. "The bathroom is the one place where there's not a camera, so it can be really dangerous."
A lieutenant at Taylor Hardin was assaulted by a resident on July 30 and had to be taken by ambulance to a local hospital for treatment, but was expected to be able to return to work after a couple of weeks, the employee said.
Staffing shortages are making the facility more dangerous for the residents and staff alike, the person said, and the injuries continue to mount.
"There was another officer assaulted a few weeks ago, and they called a code and no one was able to respond to it," the worker said. "Finally it was called that an officer was down and staff were having to leave patients unattended to get down there."
ADMH also declined to answer APR's questions about the incident involving the officer or update a reporter on his condition.
"We cannot comment on personnel matters at our facilities, or issues that would fall under HIPAA protections," an ADPH spokeswoman wrote in a message to APR on Tuesday.
The worker said "we are having to reuse our PPE," which includes masks and gowns, and said that workers have begun wearing surgical masks over their department-issued N95 mask.
"The N95 is the main thing that we just don't have enough of, so we've been rationing our masks," the employee said.
"We have a full amount of PPE for staff at our hospitals," an ADMH spokeswoman said in response.
The worker's recent concerns about understaffing and an unsafe working environment at Taylor Hardin follow similar concerns of other staff detailed in a 2018 survey in which employees said they were overworked in an unsafe environment with inoperable video cameras, contraband, racial and gender discrimination and unreported incidents.
"We are very short-staffed, which is not safe for the patients or staff…," said one employee in the survey.
"Too much is swept under the rug – particularly regarding patient safety," said another.