Common Core Politicly Hot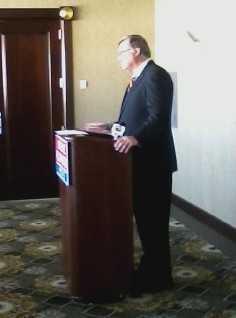 INSIDE THE STATEHOUSE
by Steve Flowers
March 11, 2015
The Common Core education topic is not only a hot political issue in Alabama, it has become a political football nationwide and it appears to be a hot potato in the looming 2016 GOP presidential contest.
As soon as Jeb Bush announced that he would "actively explore" a 2016 presidential bid, Kentucky Senator Rand Paul, also a potential candidate and Tea Party Libertarian said, "We need leaders who will stand against Common Core." The right wing candidates like Paul and Sen. Ted Cruz of Texas, Sen. Marco Rubio of Florida and Gov. Scott Walker of Wisconsin have staked out positions against Common Core. 
The more mainstream GOP aspirants and probably the only ones who have a chance to actually win the presidency are proponents. In fact, Jeb Bush, who would be the best possible candidate the GOP could pit against the favorite Hillary Clinton, has embraced Common Core since his days as governor of Florida. Indeed, the Common Core standards were policy introduced by his brother President George W Bush.
"Common Core" guidelines were first introduced by the National Governors Association and have been adopted by 46 states. While Governor of Florida, Jeb Bush became known as a chief executive who raised Florida's education standards significantly. Since leaving the governorship of Florida, he has been an advocate for education reform, including Common Core as well as school choice.
Common Core has also been endorsed by the U.S. Chamber of Commerce. However, the right wing activists in the party see it as a federal intrusion into state and local control of education.
Speaking of our neighbor state to the south, Florida has become the nation's third most populous state. Florida has surpassed New York in population to claim the third spot. California remains number one and Texas is number two. 
This Sunbelt trend has been evolving for at least four decades. In fact, demographers predicted that Florida, Texas and California would evolve as the three most populous states years ago. It appears that "snowbirds" who fled the Rust Belt and colder environs of states like Michigan and New York decided to stay all year in the Sunshine State. In fact, the census statistics reveal that much of Florida's growth has come from New Yorkers moving south. In 1950, New York's population was five times that of Florida. Today, they have more people than the Empire State. This makes Florida even more important than ever in the presidential sweepstakes.
Florida has been the most important state in presidential contests for several decades. It has now become even more significant. Given the way we select our president under an Electoral College system, Florida is one of about 10 pivotal swing states that decides the presidency. This makes Florida ground zero for the 2016 presidential war. It is also one of the reasons that Jeb Bush would be the most formidable GOP contender.
Even though a lot of New Yorkers have moved to Florida, it appears the wealthiest citizens have remained in the city of New York. Forbes magazine recently revealed the wealthiest zip codes in America. Amazingly 10 of the top 20 wealthy zip codes in America were found in and around New York City. In fact, there were eight New York City area zip codes ahead of the famous Beverly Hills, California 90210. 
Out of the top 25, New York had 13 enclaves that were the wealthiest pockets in all of America. California had nine. Florida had two and Colorado had two, including the ski resort of Aspen. The second 25 that made up the list of 50 wealthiest zip codes also were made up mostly of New York and California zip codes.
Out of the 50 top wealthiest zip codes, eighteen were in New York. However, California tops the list with an amazing 25 of the top 50 wealthiest zip codes in America. Therefore, 43 of the nation's top 50 wealthiest areas in the country were in California and New York. These two states are also considered the two most liberal states in America. This gives new meaning to the term "limousine liberals." No wonder democratic presidential candidates can raise so much cash.
By the way, there were no zip codes in Alabama, or for that matter the Deep South that made the list of wealthiest zip codes. Sorry about that Mountain Brook. 
See you next week.
Steve Flowers is Alabama's leading political columnist. His weekly column on Alabama politics appears in over 60 Alabama newspapers. He may be reached at www.steveflowers.us.
Print this piece
Opinion | Dodge the Economic Impact Payment card fees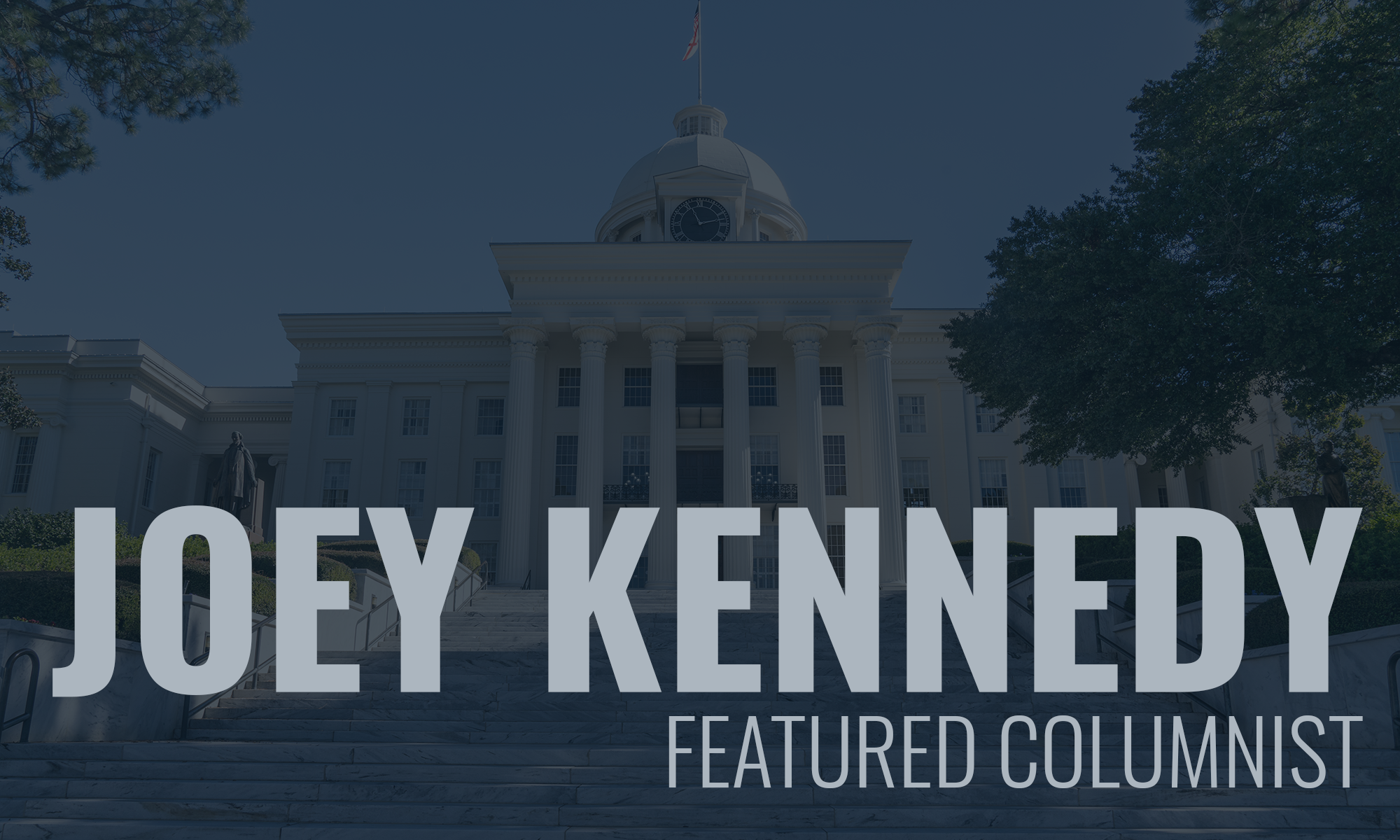 My wife received her $1,200 stimulus payment as a direct deposit several weeks ago. I did not get one, even though we file a joint income tax return, she makes more money than I, and our money is deposited into the same bank account.
I just figured there was some kind of mix-up. That's fine; mostly I'm patient when I'm getting "free" money. I'm not teaching this summer, so the money will come in handy when it comes.
Then this week, a lawyer friend and his wife received their stimulus money on a prepaid debit card. Luckily, my lawyer friend is a lawyer. He always reads the fine print.
More than likely, I would have thrown the fine print part of the stimulus in the trash, and maybe the debit card, too, because the whole thing looks like some sort of scam. And my friend says that in some ways, it is.
About 4 million of the debit cards were sent out by "Money Network Cardholder Services," with a return address in Omaha, Neb. They are issued by MetaBank, N.A. There is no indication on the envelope that this is indeed the stimulus money approved by Congress. There is a flier inside that says "Enclosed is your Economic Impact Payment Card." According to reports, the debit cards have been tossed into the garbage by people who think they are some elaborate scam or a solicitation for one of those high-interest credit cards.
They are valid, and your money is loaded onto them for you to spend like any Visa card. Except there are some catches, and this is what my friend is miffed about. He believes unsophisticated folks (that could be me) and marginalized people who receive the cards will succumb to the various fees that an unaware card user can incur.
Most services have no cost. Buy what you want, call for a balance inquiry, transfer the funds to your personal bank account, and use in-network ATMs that carry the AllPoint brand and you won't be charged.
However, there are fees for using out-of-network, domestic ATMs ($2 after the first withdrawal), $3 for ATM withdrawals in another country, even getting a balance from your ATM, either in-network, out-of-network, domestic and international (25 cents a pop).
If your card is lost or stolen, you'll pay for that as well. It'll cost $7.50 for a new card, and if you want it expedited, that'll be $17. If I lose my bank's debit card, or if the card is stolen (both of which have happened to me), my bank replaces the card for free in about five days. If you lose your "economic impact payment card," it could cost you $24.50 to have it replaced in a timely manner.
And here's where you can really run up charges: If you use a bank teller for a cash withdrawal on the card, there's no charge for the first withdrawal, but $5 for subsequent withdrawals using a teller.
If only a small percentage of users end up paying fees because they used the wrong ATM or prefer to get their cash from a human teller, that could add up to millions of dollars for somebody up the line, and that somebody is not going to be you or me.
I'm not complaining. I'm just urging caution if you're one of the millions of people who received one of these debit cards. Be aware they are coming and don't fall into the fee-trap that comes with them.
I'm no financial wiz – my family and friends can attest to that – but if I get one of those debit cards, I'm just going to transfer the whole amount into our checking account. If you don't have a bank account, and many people don't, I would just cash it out then cut up the card.
But be aware these cards are going out, and if you're waiting on your stimulus check, you might get a debit card instead. Don't throw it away. Buy something. It's what they want you to do.
Joey Kennedy, a Pulitzer Prize winner, writes a column each week for Alabama Political Reporter. Email: [email protected]
Print this piece