Common Core Politicly Hot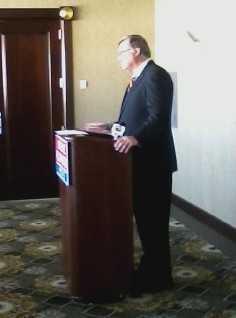 INSIDE THE STATEHOUSE
by Steve Flowers
March 11, 2015
The Common Core education topic is not only a hot political issue in Alabama, it has become a political football nationwide and it appears to be a hot potato in the looming 2016 GOP presidential contest.
As soon as Jeb Bush announced that he would "actively explore" a 2016 presidential bid, Kentucky Senator Rand Paul, also a potential candidate and Tea Party Libertarian said, "We need leaders who will stand against Common Core." The right wing candidates like Paul and Sen. Ted Cruz of Texas, Sen. Marco Rubio of Florida and Gov. Scott Walker of Wisconsin have staked out positions against Common Core. 
The more mainstream GOP aspirants and probably the only ones who have a chance to actually win the presidency are proponents. In fact, Jeb Bush, who would be the best possible candidate the GOP could pit against the favorite Hillary Clinton, has embraced Common Core since his days as governor of Florida. Indeed, the Common Core standards were policy introduced by his brother President George W Bush.
"Common Core" guidelines were first introduced by the National Governors Association and have been adopted by 46 states. While Governor of Florida, Jeb Bush became known as a chief executive who raised Florida's education standards significantly. Since leaving the governorship of Florida, he has been an advocate for education reform, including Common Core as well as school choice.
Common Core has also been endorsed by the U.S. Chamber of Commerce. However, the right wing activists in the party see it as a federal intrusion into state and local control of education.
Speaking of our neighbor state to the south, Florida has become the nation's third most populous state. Florida has surpassed New York in population to claim the third spot. California remains number one and Texas is number two. 
This Sunbelt trend has been evolving for at least four decades. In fact, demographers predicted that Florida, Texas and California would evolve as the three most populous states years ago. It appears that "snowbirds" who fled the Rust Belt and colder environs of states like Michigan and New York decided to stay all year in the Sunshine State. In fact, the census statistics reveal that much of Florida's growth has come from New Yorkers moving south. In 1950, New York's population was five times that of Florida. Today, they have more people than the Empire State. This makes Florida even more important than ever in the presidential sweepstakes.
Florida has been the most important state in presidential contests for several decades. It has now become even more significant. Given the way we select our president under an Electoral College system, Florida is one of about 10 pivotal swing states that decides the presidency. This makes Florida ground zero for the 2016 presidential war. It is also one of the reasons that Jeb Bush would be the most formidable GOP contender.
Even though a lot of New Yorkers have moved to Florida, it appears the wealthiest citizens have remained in the city of New York. Forbes magazine recently revealed the wealthiest zip codes in America. Amazingly 10 of the top 20 wealthy zip codes in America were found in and around New York City. In fact, there were eight New York City area zip codes ahead of the famous Beverly Hills, California 90210. 
Out of the top 25, New York had 13 enclaves that were the wealthiest pockets in all of America. California had nine. Florida had two and Colorado had two, including the ski resort of Aspen. The second 25 that made up the list of 50 wealthiest zip codes also were made up mostly of New York and California zip codes.
Out of the 50 top wealthiest zip codes, eighteen were in New York. However, California tops the list with an amazing 25 of the top 50 wealthiest zip codes in America. Therefore, 43 of the nation's top 50 wealthiest areas in the country were in California and New York. These two states are also considered the two most liberal states in America. This gives new meaning to the term "limousine liberals." No wonder democratic presidential candidates can raise so much cash.
By the way, there were no zip codes in Alabama, or for that matter the Deep South that made the list of wealthiest zip codes. Sorry about that Mountain Brook. 
See you next week.
Steve Flowers is Alabama's leading political columnist. His weekly column on Alabama politics appears in over 60 Alabama newspapers. He may be reached at www.steveflowers.us.
Print this piece
Opinion | Alabama close to allowing hot dogs to be rescued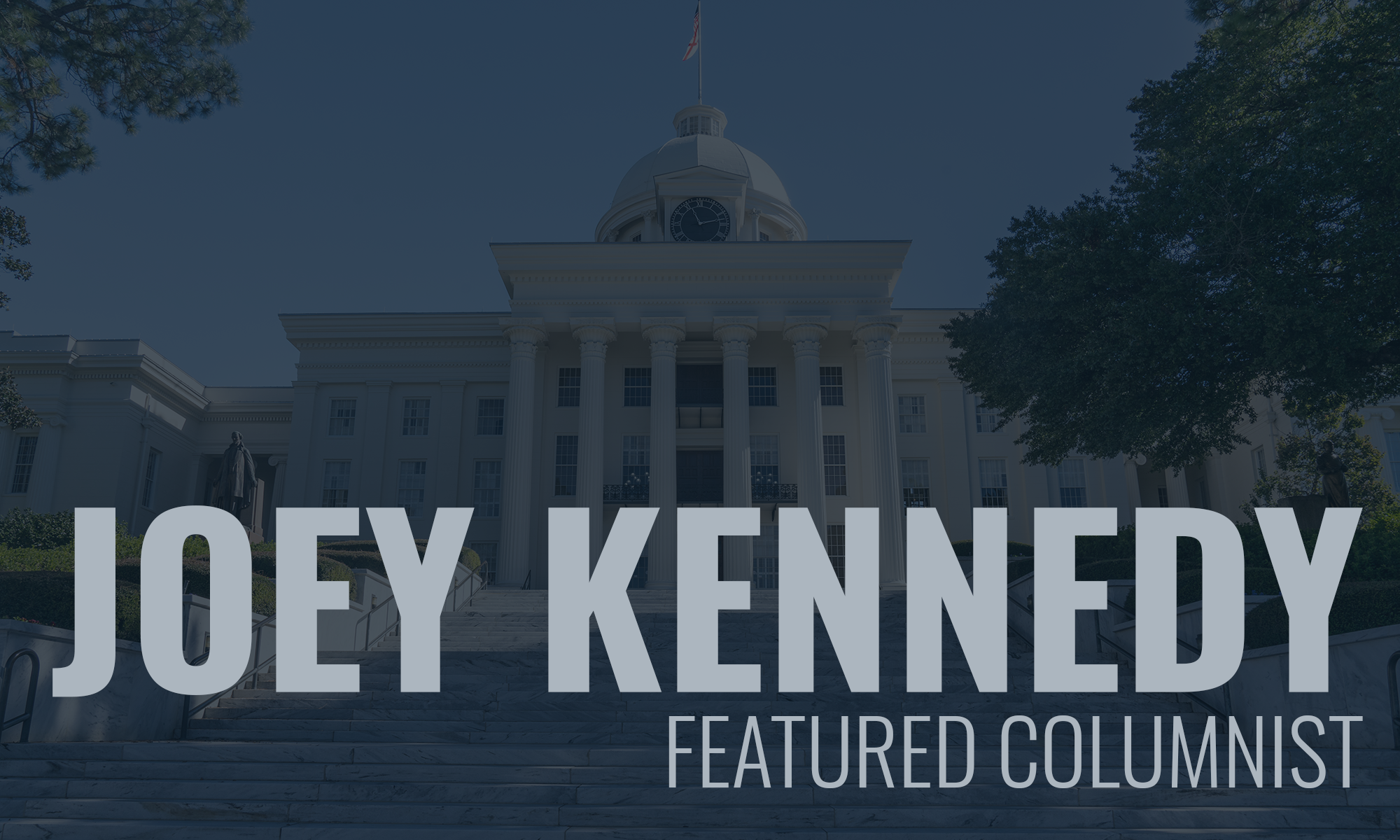 Most readers know that we've had a grumble of pugs for years. We lost four in the grumble last year. All of our dogs are rescues, and most of them have some disability: unable to walk well, blindness, incontinence, a perpetually crooked head.
And most of the pugs are elderly, so we expect to lose a few this year. Our youngest is Nellie Bly, at about 2 years old. We have a group of older pugs that are around 10-11 years old. Several came from puppy mills. One was surrendered to a vet tech when his owners took him to be put down because the owner's granddaughter wanted a different dog (I know!). The veterinarian naturally was not going to euthanize a healthy animal, and about a week later, Peerey came to us.
Pugs are bred to do one thing: Sit with their humans, mostly on their laps or next to them on the bed. All of ours are bed pugs. They snore; we adore.
I say all of this to underscore that Veronica and I know not ever to leave one of our dogs in a locked car, especially during the summer. But every year, we hear stories of the careless owners who leave their dog (or dogs) in the backseat of a vehicle while they run an errand. The errand takes longer than the owner thought, and heat builds in the car. Too often, that kills the pet, just like it does children, and that happens all too often as well.
As of 2019, 31 states had laws that either prohibit leaving an animal confined in a vehicle under dangerous conditions or provide civil immunity (protection from being sued) for a person who rescues a distressed animal from a vehicle.
Alabama – finally – is on the cusp of joining that group.
A bill (SB67) sponsored by Sen. Jimmy Holley, R-Elba, will allow good Samaritans to rescue pets left in a car if they are clearly in danger from either the heat or cold. The bill provides criminal immunity to civilians and grants civil and criminal immunity to law enforcement officers who rescue an animal.
Important, too, is that bill prevents owners from leaving their animals in a vehicle in a manner that creates an unreasonable risk of harm. If they do, they can be charged with second-degree animal abuse.
It doesn't take long for the situation in a vehicle to deteriorate, either. 
Even on a mild day, the heat inside a car can go off the rails. According to reports, if the outside temperature is 70 degrees (f), the interior of a vehicle can heat up to 89 degrees in 10 minutes. After a half-hour, the interior temp can be 104 degrees. Of course, it's much worse on hotter days.
At 80 degrees, a vehicle's inside temperature is at 99 degrees; after a half-hour, the animal is trying to survive in a 114-degree oven. And at 95 degrees, not an unusual June, July, or August temperature in Alabama, the inside temp of a vehicle is about 130 degrees.
Humans can't even survive long at those temperatures.
There are conditions before a good Samaritan can step up, but they're not unusual in states that already have similar laws: Among them:
■
The person has a good faith belief that the confined domestic animal is in imminent danger of suffering physical injury or death unless the domestic animal is removed from the motor vehicle;
■
T
he person determines that the motor vehicle is locked or there is no reasonable manner in which the person can remove the domestic animal from the vehicle;
■
B
efore entering the motor vehicle, the person notifies a peace officer, emergency medical service provider or first responder or an animal control enforcement agency or deputy of the confined domestic animal;
■
T
he person does not use more force than is necessary under the circumstances to enter the motor vehicle and remove the domestic animal from the vehicle.
■
Remains with the animal in a safe location in reasonable proximity to the motor vehicle until law enforcement or other first responders arrive.
■
Maintains control of the animal at all times to prevent harm to the animal or others.
There are other conditions that make less sense, however. The bill as passed 33-0 by the state Senate requires the ambient temperature in the vehicle be 99 degrees or higher before a citizen or first-responder can intervene.
I can tell you that a half-hour in a car at 95 degrees will kill a pug; a Lab or Golden might survive that temperature for awhile, but remember, every minute the car's interior is getting hotter. Pugs are brachycephalic – short nosed – and have trouble breathing outside at 80 or 85 degrees.
Other short-nosed breeds like English Bulldogs, French Bulldogs, and Boston Terriers, have the same issue. It's one reason why they snort and snore, even in the winter.
Generally, we can tell when a dog locked in a car is distressed, and few good Samaritans are going to be carrying a temperature gauge with them.
Still, the House needs to pass this bill as soon as possible. Spring and summer aren't that far off, and, no doubt, there will be animals to rescue.
Joey Kennedy, a Pulitzer Prize winner, writes a column every week for Alabama Political Reporter.
Email: [email protected]
Print this piece