Roby Says We Need Transparency at the State Department
By Brandon Moseley
Alabama Political Reporter
Monday, March 16, US Representative Martha Roby (R-Montgomery) discussed the situation of former Secretary of State Hillary Clinton, the Benghazi investigation, and thousands of missing emails with reporter Byron York.
Congresswoman Roby said in an email statement to constituents, "I recently spoke with the Washington Examiner's Byron York about the Clinton emails and how they reveal a much larger issue with transparency at the State Department. My colleagues and I on the Benghazi Select Committee have experienced great difficulty in getting any information out of the State Department since our investigation began, and these emails are just one aspect of that."
Rep. Roby continued, "I shared with Byron a timeline of important events that shows just how uncooperative State has been, and I think he did an excellent job of summarizing. It's my hope that this revelation will force the State Department, and former Secretary Hillary Clinton, to give the Committee and the American people a better explanation than what we've received thus far."
According to the timeline Rep. Roby shared with the Washington Examiner's Byron York:
On September 11, 2012, terrorists attacked US facilities in Benghazi, killing Ambassador Christopher Stevens and three others.
On September 20, 2012, Rep. Jason Chaffetz sent a document request to then-Secretary of State Hillary Clinton requesting all information the Department had about the attack. 
On August 1, 2013, the State Department still had not turned over the documents so the Oversight committee issued two subpoenas for the State Department documents including for documents from Secretary Clinton's internal state Department Accountability Review Board.
On April 17, 2014, the State Department sent its last group of documents to the Oversight committee. No emails either to or from Secretary Clinton were included.
May 8, 2014, The Republican controlled U.S. House of Representatives created the Select Committee on Benghazi. Rep. Trey Gowdy (R-South Carolina) was appointed chairman and Rep. Roby was appointed as a member of the new committee. The new committee receive the subpoenas and document requests sent out by the Oversight committee. The new committee meet with administration officials hoping to get more cooperation.
August 11, 2014: The committee receives its first group of documents from the State Department including less than 10 emails either to or from Clinton. Staffers recognize that Mrs. Clinton is using a non-governmental email address for her official business:  [email protected]
October 2014: The State Department requests that all former secretaries of state, including Clinton, provide records from their time in office.
November 18, 2014: The Benghazi committee requests that State provide emails to and from Clinton relating to the Libya attack: including any from the mysterious @clintonemail.com accounts.
December 2, 2014: The Benghazi committee sent a request for the emails to Mrs. Clinton's personal lawyer, David Kendall.
December 29, 2014: Kendall responds that he has "referred [the request] to the State Department, which will be responding to your request, as it is in a position to produce any responsive emails."
February 13, 2015: The State Department sends the committee 850 pages of Hillary Clinton emails, including some two different @clintonemail.com accounts.
February 27, 2015: The State Department admits that the only Clinton emails the Department possesses are those provided by Hillary Clinton herself and that Clinton used her secret email system exclusively and did not use an official government account.
March 2, 2015: The email story breaks in the 'New York Times.' The Benghaz Committee denies that they had received 55,000 pages of Clinton emails as the Times reported.
March 3, 2015: The Benghazi committee sends a letter ordering Clinton and her email hosting company to protect, and not to destroy, any records.
March 4, 2015: The Benghazi committee issues two more subpoenas for anything pertinent to Benghazi. One goes to Clinton herself, and the other to the State Department.
March 10, 2015: Clinton holds her news conference.  She claims she has 60,000 emails on her secret system. Clinton says that 30,000 emails were private and have been destroyed. Chairman Gowdy subpoenas Sec. Clinton to testify.
York reports that Roby said, "The problem with Secretary Clinton and her email issue is just part of the broader problem that the committee has had with the State Department in general."  "To use the word 'frustrating' would not adequately describe how all the members on the committee have felt with [the State Department] skirting issues and not being willing to reveal the appropriate information that would allow us to get to the truth."
The Benghazi coverup has led to some Democrats questioning whether or not Mrs. Clinton would be the strongest possible Democratic nominee in 2016.  Other possible Democratic Presidential candidates whose names have been mentioned by the pundits include: Sen. Elizabeth Warren (D-Massachusetts), Sen. Bernie Sanders (I-Vermont), Vice President Joe Biden (D), and former Vice President Al Gore (D).
Congresswoman Martha Roby represents Alabama's Second Congressional District.
To Read Byron York's original piece for Rep. Roby in its entirety, click here.
Byron York is the son of Birmingham TV broadcasting legend: Tom York.
Print this piece
Governor awards $9.5 million in grants to expand internet access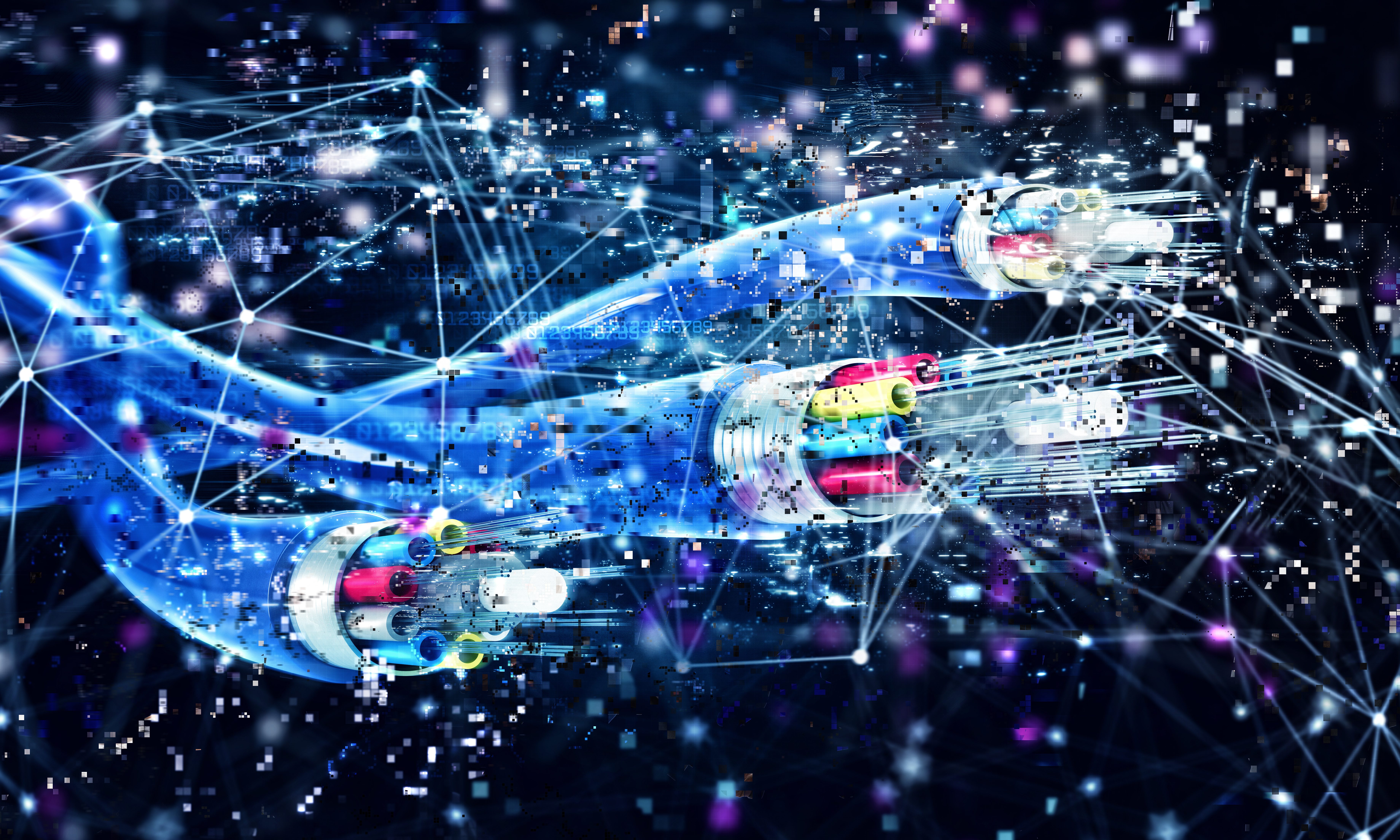 Gov. Kay Ivey has awarded 20 grants totaling more than $9.5 million to provide high-speed internet access to numerous communities throughout Alabama.
The grants, part of the Alabama Broadband Accessibility Fund, were awarded to nine broadband providers to fund multiple projects in their coverage areas.
"Availability of high-speed internet has always been vital, but the events of the past several weeks magnify just how imperative it is that all Alabamians have access to broadband," Gov. Ivey said. "I am pleased to support these projects and look forward to the day when every household, school, healthcare facility, emergency service and business throughout Alabama is afforded broadband availability."
The fund, which is being administered through the Alabama Department of Economic and Community Affairs, was created by the Alabama Legislature in 2018 to provide high-speed internet to rural and underserved areas of the state.
"As our day-to-day way of living has been impacted over the past few weeks, it has underscored the value and necessity of high-speed broadband services. That is something that Governor Ivey, the Legislature and ADECA have been working to address through the Broadband Accessibility Fund," ADECA Director Kenneth Boswell said. "ADECA takes its role in administering this program seriously and is honored to be entrusted with the responsibility."
This latest round of Broadband Accessibility grants came from applications submitted in late December 2019. Additional awards from this round of applications could also be announced.
Grants awarded and coverage areas are:
Central Alabama Electric Cooperative – $224,175 to provide broadband services in north Lowndes County including 301 households and 15 businesses.
Central Alabama Electric Cooperative – $289,100 for service in southwest Autauga and southeast Dallas counties including 343 households and 38 businesses.
Central Alabama Electric Cooperative – $480,200 for service in northwest Autauga, northeast Dallas and south Chilton counties including nearly 500 households and 31 businesses.
Central Alabama Electric Cooperative – $682,325 for service adjacent to the town of Billingsley in Autauga County which includes 656 households and 45 businesses.
Central Alabama Electric Cooperative – $1.06 million for service in Chilton County south of the city of Clanton and north of the town of Billingsley which is in neighboring Autauga County. The project will offer service to 1,093 households and 41 businesses.
Central Alabama Electric Cooperative – $557,987 for service in north-central Autauga County and parts of south-central Chilton County to include service offerings to 743 households and 21 businesses.
Central Alabama Electric Cooperative – $531,650 for service in southeast Chilton County, northeast Autauga County and northwest Elmore County including 509 households and 17 businesses.
Central Alabama Electric Cooperative – $279,300 for service in northwest Chilton County and east Bibb County including 409 households and 12 businesses.
Charter Communications – $336,830 for service in the town of Autaugaville in Autauga County including 641 household and 14 businesses.
Comcast of Alabama – $820,750 to service the Town of Dauphin Island in Mobile County including 2,500 households and 24 businesses.
Hayneville Telephone Co. – $205,705 for service in Lowndes County's Black Belt and Hicks Hill communities including 258 households and four businesses.
Hayneville Telephone Co. – $125,671 for service in an area southeast of the town of Hayneville including 187 households and one business.
Hayneville Telephone Co. – $143,265 for service southwest of the town of Hayneville including 191 households and two businesses.
Hayneville Fiber Transport Inc. (Camellia Communications) – $90,072 for service in the Butler County community of Poorhouse community northeast of the city of Greenville.
JTM Broadband – $404,414 for service in Lauderdale County east of the town of Killen including 1,303 households and 247 businesses.
Mon-Cre Telephone Cooperative – $529,707 for service in north Crenshaw County and south Montgomery County including 350 households.
National Telephone of Alabama – $357,171 for service in the Red Rock community in Colbert County including 205 households and six businesses.
Roanoke Telephone Co. – $308,882 – for service in an area of south Randolph County between the municipalities of Roanoke and Wadley including 269 households and four businesses.
Troy Cablevision – $1.38 million for service in parts of Coffee, Covington, Geneva and Houston counties including 1,190 households and 80 businesses.
Troy Cablevision – $750,625 for service in parts of Coffee, Crenshaw and Pike counties including 603 households and 38 businesses.
ADECA administers a wide range of programs that support law enforcement, victim programs, economic development, water resource management, energy conservation and recreation.
Print this piece