Roby Says We Need Transparency at the State Department
By Brandon Moseley
Alabama Political Reporter
Monday, March 16, US Representative Martha Roby (R-Montgomery) discussed the situation of former Secretary of State Hillary Clinton, the Benghazi investigation, and thousands of missing emails with reporter Byron York.
Congresswoman Roby said in an email statement to constituents, "I recently spoke with the Washington Examiner's Byron York about the Clinton emails and how they reveal a much larger issue with transparency at the State Department. My colleagues and I on the Benghazi Select Committee have experienced great difficulty in getting any information out of the State Department since our investigation began, and these emails are just one aspect of that."
Rep. Roby continued, "I shared with Byron a timeline of important events that shows just how uncooperative State has been, and I think he did an excellent job of summarizing. It's my hope that this revelation will force the State Department, and former Secretary Hillary Clinton, to give the Committee and the American people a better explanation than what we've received thus far."
According to the timeline Rep. Roby shared with the Washington Examiner's Byron York:
On September 11, 2012, terrorists attacked US facilities in Benghazi, killing Ambassador Christopher Stevens and three others.
On September 20, 2012, Rep. Jason Chaffetz sent a document request to then-Secretary of State Hillary Clinton requesting all information the Department had about the attack. 
On August 1, 2013, the State Department still had not turned over the documents so the Oversight committee issued two subpoenas for the State Department documents including for documents from Secretary Clinton's internal state Department Accountability Review Board.
On April 17, 2014, the State Department sent its last group of documents to the Oversight committee. No emails either to or from Secretary Clinton were included.
May 8, 2014, The Republican controlled U.S. House of Representatives created the Select Committee on Benghazi. Rep. Trey Gowdy (R-South Carolina) was appointed chairman and Rep. Roby was appointed as a member of the new committee. The new committee receive the subpoenas and document requests sent out by the Oversight committee. The new committee meet with administration officials hoping to get more cooperation.
August 11, 2014: The committee receives its first group of documents from the State Department including less than 10 emails either to or from Clinton. Staffers recognize that Mrs. Clinton is using a non-governmental email address for her official business:  [email protected]
October 2014: The State Department requests that all former secretaries of state, including Clinton, provide records from their time in office.
November 18, 2014: The Benghazi committee requests that State provide emails to and from Clinton relating to the Libya attack: including any from the mysterious @clintonemail.com accounts.
December 2, 2014: The Benghazi committee sent a request for the emails to Mrs. Clinton's personal lawyer, David Kendall.
December 29, 2014: Kendall responds that he has "referred [the request] to the State Department, which will be responding to your request, as it is in a position to produce any responsive emails."
February 13, 2015: The State Department sends the committee 850 pages of Hillary Clinton emails, including some two different @clintonemail.com accounts.
February 27, 2015: The State Department admits that the only Clinton emails the Department possesses are those provided by Hillary Clinton herself and that Clinton used her secret email system exclusively and did not use an official government account.
March 2, 2015: The email story breaks in the 'New York Times.' The Benghaz Committee denies that they had received 55,000 pages of Clinton emails as the Times reported.
March 3, 2015: The Benghazi committee sends a letter ordering Clinton and her email hosting company to protect, and not to destroy, any records.
March 4, 2015: The Benghazi committee issues two more subpoenas for anything pertinent to Benghazi. One goes to Clinton herself, and the other to the State Department.
March 10, 2015: Clinton holds her news conference.  She claims she has 60,000 emails on her secret system. Clinton says that 30,000 emails were private and have been destroyed. Chairman Gowdy subpoenas Sec. Clinton to testify.
York reports that Roby said, "The problem with Secretary Clinton and her email issue is just part of the broader problem that the committee has had with the State Department in general."  "To use the word 'frustrating' would not adequately describe how all the members on the committee have felt with [the State Department] skirting issues and not being willing to reveal the appropriate information that would allow us to get to the truth."
The Benghazi coverup has led to some Democrats questioning whether or not Mrs. Clinton would be the strongest possible Democratic nominee in 2016.  Other possible Democratic Presidential candidates whose names have been mentioned by the pundits include: Sen. Elizabeth Warren (D-Massachusetts), Sen. Bernie Sanders (I-Vermont), Vice President Joe Biden (D), and former Vice President Al Gore (D).
Congresswoman Martha Roby represents Alabama's Second Congressional District.
To Read Byron York's original piece for Rep. Roby in its entirety, click here.
Byron York is the son of Birmingham TV broadcasting legend: Tom York.
Byrne secures authorization for additional Austal ship in NDAA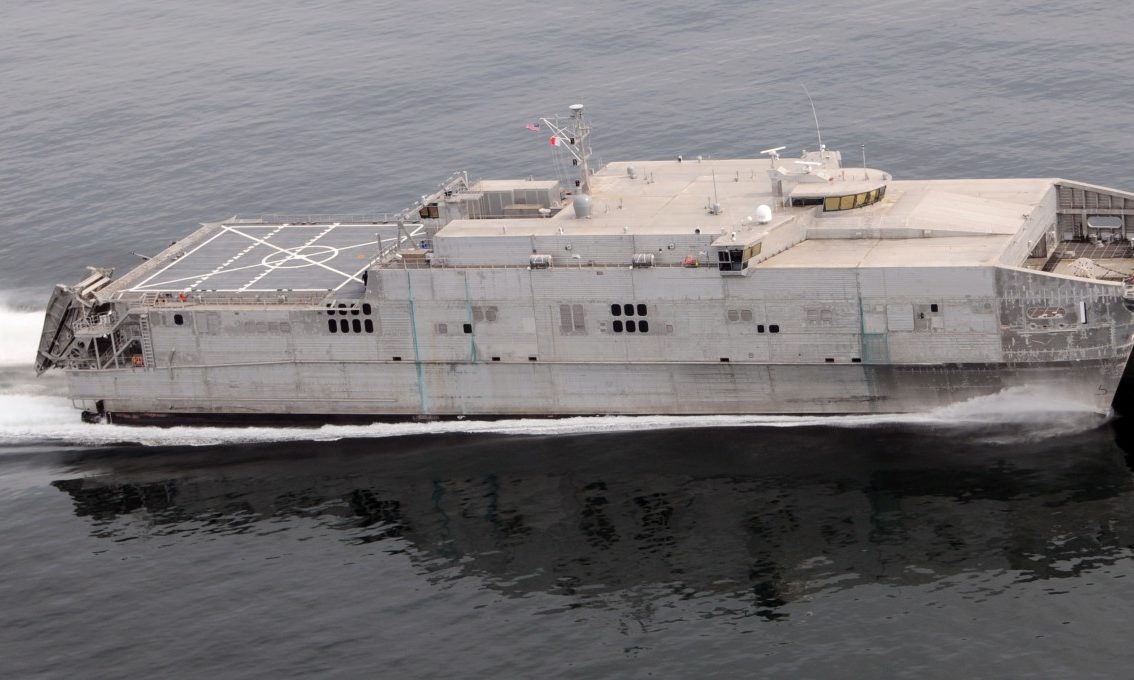 Congressman Bradley Byrne, R-Alabama, this week announced that the House Armed Services Committee approved the National Defense Authorization Act for Fiscal Year 2021 by a vote of 56 to 0. The bill includes a Byrne amendment authorizing $260 million to construct an additional Expeditionary Fast Transport vessel at Austal Mobile. The bill now goes to the House of Representatives for a vote for passage.
"Today's defense authorization bill received strong bipartisan support and will ensure that the men and women of our military have the resources necessary to protect American interests and safety," Byrne said. "Like most legislation, the bill isn't perfect, but the committee's willingness to work together towards a common goal should be a template for the entire House of Representatives to follow."
"It is great news for Southwest Alabama and our entire nation that the committee accepted my amendment to authorize the construction of an additional EPF at the Austal shipyard in Mobile," Byrne said. "Passage of this amendment acknowledges the critical role the 4,000 men and women at Austal Mobile play in supporting our nation's military readiness and moving us closer to our goal of a 355-ship fleet. In fact, just this week we reached a landmark when the Austal-built USS Oakland LCS was delivered to the Navy, becoming the 300th ship in our Navy's fleet. Construction of an additional EPF will strengthen Austal's footprint in Mobile and bolster its contributions to our national defense, and I hope Congress moves quickly to pass this bill into law."
The NDAA sets policy and authorizes funding for the entire United States military and has been passed by the House each year for the previous 59 years. The bill is expected to receive a vote in the House as soon as this month.
An Expeditionary Fast Transport is a 338-foot shallow draft aluminum catamaran designed to be multi-mission capable of intra-theater personnel and cargo lift, providing combatant commanders high-speed sealift mobility with inherent cargo handling capability and agility to achieve positional advantage over operational distances. Bridging the gap between low-speed sealift and high-speed airlift, EPFs transport personnel, equipment and supplies over operational distances with access to littoral offload points including austere, minor and degraded ports in support of the Global War on Terrorism/Theater Security Cooperation Program, Intra-theater Operational/Littoral Maneuver and Sustainment and Seabasing. EPFs enable the rapid projection, agile maneuver and sustainment of modular, tailored forces in response to a wide range of military and civilian contingencies such as Non-Combatant Evacuation Operations, Humanitarian Assistance and Disaster Relief. It is a non-combatant transport vessel characterized by its high volume, high speed, and flexibility. Its large flight deck can accommodate a variety of aircraft.
The EPF is designed to transport 600 short tons of military cargo 1,200 nautical miles at an average speed of 35 knots in Sea State 3. The ships are capable of operating in shallow-draft ports and waterways, interfacing with roll-on/roll-off discharge facilities and on/off-loading a combat-loaded Abrams Main Battle Tank (M1A2). The EPF includes a flight deck for helicopter operations and an off-load ramp that allow vehicles to quickly drive off the ship. The ramp is suitable for the types of austere piers and quay walls common in developing countries. The ship's shallow draft (under 15 feet) will further enhance littoral operations and port access. This makes the EPF an extremely flexible asset for support of a wide range of operations including maneuver and sustainment, relief operations in small or damaged ports, flexible logistics support or as the key enabler for rapid transport.
EPF has a crew of 26 Civilian Mariners with airline style seating for 312 embarked troops and fixed berthing for an additional 104. Military Sealift Command (MSC) operates and sustains the EPFs, which will be allocated via the Global Force Management for Theater Security Cooperation, service unique missions, intra-theater sealift and special missions.
Byrne represents Alabama's 1st Congressional District.