Cavanaugh Says Montgomery Doesn't Need More Money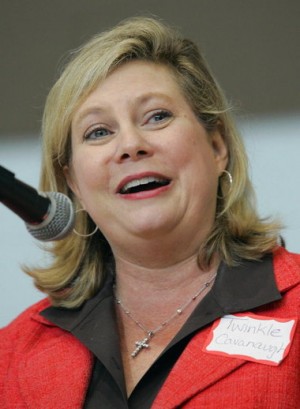 By Brandon Moseley
Alabama Political Reporter
Thursday, March 19, Alabama Public Service Commission (PSC) President Twinkle Andress Cavanaugh (R) said that she disagreed with Governor Robert Bentley's (R) plan to raise taxes on the people of Alabama.  President Cavanaugh was speaking to the Rainy Day Patriots at the group's monthly meeting at Hoover Tactical Firearms.
President Cavanaugh said that she totally disagreed with the Governor's claim that we need higher taxes. Cavanaugh said that the State needs to stop the hemorrhaging before it asks the people of Alabama for more money. The popular PSC President said, "I don't think we need more money in Montgomery."
Cavanaugh said that PSC is unlike other offices in that they are sworn in on the next day.  When she entered the office following the swearing in a lady on the PSC staff asked her what kind of a State car she wanted.  The State assumed she wanted to redecorate the office and said they would get her a State cell phone.  "I said no…It costs a lot to keep up this lifestyle…The staff realized that we were going to do things differently."
Cavanaugh said that she was elected in 2010 and, "I found the pot of gold."  "I studied the budget and found we had a pot of $5.4 million.  I was told that was our rainy day fund.  We should not act as a bank account." Twinkle said that the PCS sent it back to the general fund.
Twinkle said "We made a lot of changes very quickly."  When she joined the PSC they had 119 employees.  "Today we have 79 employees doing the same job we were dong before."  President Cavanaugh said, "I don't think there is a lack of money (in State government) there is a lack of leadership."  I did not lay off a lot of employees.  We did it mostly through attrition.  Twinkle said they were able to find accumulated savings.  "That is what we need to be doing in State government."
President Cavanaugh said that the PSC had 59 state cars more than one for every two employees. "We were paying people to answer the phone and they were riding back home to Auburn in a State car."  "If you don't need a car to do your job you don't get a car."  "That is what is everybody in State government should be doing."  "A car would get old they would give it to somebody else and get themselves a new one."
The conservative PSC President said that somebody gets elected or appointed to a position in State government and they want more people working for them.  They have to build a kingdom.  "You don't create a job when you create a government job.  That is just passing one person's money on to another person.
Cavanaugh said that the PSC's lease came up.  She was determined that we will not spend $1.2 million for our office space.  "My office was bigger than this meeting room it was cavernous." She researched what was the least expensive option.  We saved $540,000 a year by staying in the same place but decreased our space.  "My office is a third what it used to be and is still plenty of space."
President Cavanaugh said that the staff at the commission realized that if the President was willing to give up some of her perks they should too.  "State employees want to do a good job; but they have to have leadership."  They don't want to give up their things if the people at the top won't as well.  We don't need more money in Montgomery. Legislators are shocked.  They say, 'You are doing this and we did not tell to do this yet.'  "Until every agency does that I don't see how we can ask the public for more money."
Cavanaugh said that he job as President of the PSC is to make things better for job growth in Alabama.  "You don't do that by having higher taxes and higher utility costs."
President Cavanaugh said that she has done everything possible to keep costs low for energy producers; however the biggest problems comes from Washington and the EPA.  "Six years ago you were paying approximately 4 percent of your bill attributed to environmental mandates."  Now environmental mandates are ten percent of your bill.  "As a regulator it is very difficult to keep your bill flat if they (utilities) are having to deal with mandates.  "By the year 2016 they will be 12 percent of your bill in environmental costs coming direct from the EPA."  Cavanaugh said that Obama and the EPA have declared war on coal.
Cavanaugh said that 26.86 percent of our Alabama Power bills are federal mandates and taxes, 35.1 percent is the cost of fuel, while 38.04 percent is for operations and maintenance, depreciation and the cost of capital.
Cavanaugh said that the PSC regulates Alabama Power, Alabama Gas, and Mobile Gas.  The Tennessee Valley Authority (TVA) is federal so they don't come under the PSC and the state does not collect any tax dollars off of the TVA.
President Cavanaugh said that she opposed calls for formal hearings on rates because she felt they did not need to hire a team of 35 lawyers.  The utilities would have to pay for a team of lawyers and the ratepayers would have paid for all of that.  "I don't think that was necessary." She preferred open hearing versus formal hearings.  We lowered the rate of return for the three companies.
Cavanaugh said that very few citizens attended the hearings, "But we had environmentalists crawling all over the place.  They did not want consumers to have lower prices they wanted to do away with coal in the State of Alabama."
President Cavanaugh said that the environmentalists wanted to mandate certain amounts of wind and solar…."Mainly solar because that is who was paying them."  "I am for whatever fuel it takes to get the cheapest price for the ratepayers of Alabama.  I am not for a particular fuel.  I am not for the government telling us what fuel to use."
Cavanaugh said that the environmental groups were funded by $2.4 million from out of California.  They were funneling that money to groups in Alabama make it look like Alabamians supported that agenda.  "We were constantly being bombarded by radio and newspaper ads telling us we are doing a terrible job."
President Cavanaugh said one of the things right now that is helping us is that the fuel sources are less expensive right now. "Coal is down.  Natural gas is down until they come after fracking."  "The Federal government is not going to tell us we have to have mandates.  We will do what is best for the people of Alabama and to keep our rates low."
Cavanaugh said that the list of regulations the Federal government places on Alabama power generators go on and on. "If Obama can't do it through Congress he will do it through regulation."  "Third world countries never have reliable and affordable electricity."  President Obama is trying to put enough rules and regulations to put us out of business. "We can not allow Obama and the rest of his liberal friends coming from California to change our way of life."
Cavanaugh praised Steve Johnson for the work that he and his group have done working on energy issues.
President Cavanaugh invited everyone to the PSC meeting that is on the first Tuesday of each month.
Rainy Day Co-Chair Ann Eubank introduced PSC President Twinkle Andress Cavanaugh. Eubank said Ms. Cavanaugh has served on the PSC since 2010, has been President since 2012, was a senior advisor to Governor Bob Riley (R) and became the first woman party chair in 2005 when she became Republican Party Chair.
Eubank said that she also works with the Alabama Legislative Watchdogs. She reported that Alabama Republican legislators are doing what they want to do and they don't care what conservatives think. Eubank said that she likes charter schools as a theory but the charter school bill that was signed that day, "Will not help education in my opinion."
Vaccines should protect against mutated strains of coronavirus
Public health experts say it will be some time before vaccines are available to the wider public.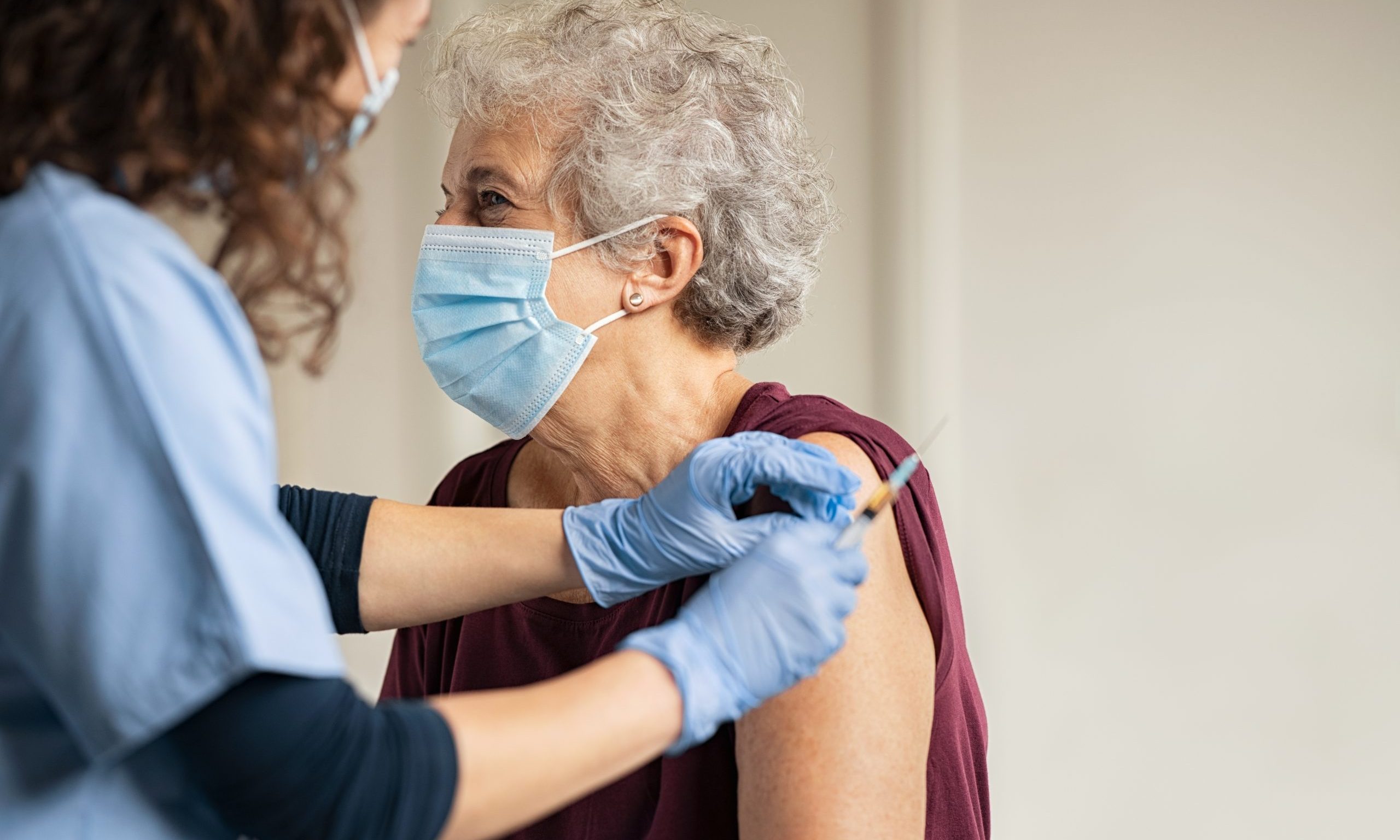 Multiple vaccines for COVID-19 are in clinical trials, and one has already applied for emergency use authorization, but how good will those vaccines be against a mutating coronavirus? A UAB doctor says they'll do just fine. 
Dr. Rachael Lee, UAB's hospital epidemiologist, told reporters earlier this week that there have been small genetic mutations in COVID-19. What researchers are seeing in the virus here is slightly different than what's seen in the virus in China, she said. 
"But luckily the way that these vaccines have been created, specifically the mRNA vaccines, is an area that is the same for all of these viruses," Lee said, referring to the new type of vaccine known as mRNA, which uses genetic material, rather than a weakened or inactive germ, to trigger an immune response. 
The U.S. Food And Drug Administration is to review the drug company Pfizer's vaccine on Dec. 10. Pfizer's vaccine is an mRNA vaccine, as is a vaccine produced by the drug maker Moderna, which is expected to also soon apply for emergency use approval. 
"I think that is incredibly good news, that even though we may see some slight mutations,  we should have a vaccine that should cover all of those different mutations," Lee said. 
Researchers at the University of North Carolina at Chapel Hill and the University of Wisconsin-Madison found in a recent study, published in the journal Science, that COVID-19 has mutated in ways that make it spread much more easily, but the mutation may also make it more susceptible to vaccines. 
In a separate study, researchers with the Commonwealth Scientific and Industrial Research Organisation found that while most vaccines were modeled after an earlier strain of COVID-19, they found no evidence that the vaccines wouldn't provide the same immunity response for the new, more dominant strain. 
"This brings the world one step closer to a safe and effective vaccine to protect people and save lives," said CSIRO chief executive Dr. Larry Marshall, according to Science Daily. 
While it may not be long before vaccines begin to be shipped to states, public health experts warn it will be some time before vaccines are available to the wider public. Scarce supplies at first will be allocated for those at greatest risk, including health care workers who are regularly exposed to coronavirus patients, and the elderly and ill. 
Alabama State Health Officer Dr. Scott Harris, speaking to APR last week, urged the public to continue wearing masks and practicing social distancing for many more months, as the department works to make the vaccines more widely available.
"Just because the first shots are rolling out doesn't mean it's time to stop doing everything we've been trying to get people to do for months. It's not going to be widely available for a little while," Harris said.