Cavanaugh Says Montgomery Doesn't Need More Money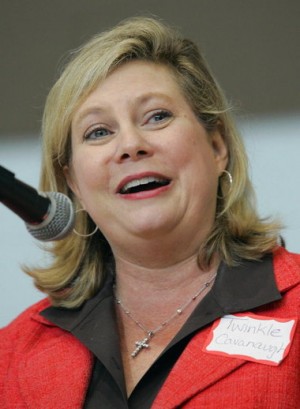 By Brandon Moseley
Alabama Political Reporter
Thursday, March 19, Alabama Public Service Commission (PSC) President Twinkle Andress Cavanaugh (R) said that she disagreed with Governor Robert Bentley's (R) plan to raise taxes on the people of Alabama.  President Cavanaugh was speaking to the Rainy Day Patriots at the group's monthly meeting at Hoover Tactical Firearms.
President Cavanaugh said that she totally disagreed with the Governor's claim that we need higher taxes. Cavanaugh said that the State needs to stop the hemorrhaging before it asks the people of Alabama for more money. The popular PSC President said, "I don't think we need more money in Montgomery."
Cavanaugh said that PSC is unlike other offices in that they are sworn in on the next day.  When she entered the office following the swearing in a lady on the PSC staff asked her what kind of a State car she wanted.  The State assumed she wanted to redecorate the office and said they would get her a State cell phone.  "I said no…It costs a lot to keep up this lifestyle…The staff realized that we were going to do things differently."
Cavanaugh said that she was elected in 2010 and, "I found the pot of gold."  "I studied the budget and found we had a pot of $5.4 million.  I was told that was our rainy day fund.  We should not act as a bank account." Twinkle said that the PCS sent it back to the general fund.
Twinkle said "We made a lot of changes very quickly."  When she joined the PSC they had 119 employees.  "Today we have 79 employees doing the same job we were dong before."  President Cavanaugh said, "I don't think there is a lack of money (in State government) there is a lack of leadership."  I did not lay off a lot of employees.  We did it mostly through attrition.  Twinkle said they were able to find accumulated savings.  "That is what we need to be doing in State government."
President Cavanaugh said that the PSC had 59 state cars more than one for every two employees. "We were paying people to answer the phone and they were riding back home to Auburn in a State car."  "If you don't need a car to do your job you don't get a car."  "That is what is everybody in State government should be doing."  "A car would get old they would give it to somebody else and get themselves a new one."
The conservative PSC President said that somebody gets elected or appointed to a position in State government and they want more people working for them.  They have to build a kingdom.  "You don't create a job when you create a government job.  That is just passing one person's money on to another person.
Cavanaugh said that the PSC's lease came up.  She was determined that we will not spend $1.2 million for our office space.  "My office was bigger than this meeting room it was cavernous." She researched what was the least expensive option.  We saved $540,000 a year by staying in the same place but decreased our space.  "My office is a third what it used to be and is still plenty of space."
President Cavanaugh said that the staff at the commission realized that if the President was willing to give up some of her perks they should too.  "State employees want to do a good job; but they have to have leadership."  They don't want to give up their things if the people at the top won't as well.  We don't need more money in Montgomery. Legislators are shocked.  They say, 'You are doing this and we did not tell to do this yet.'  "Until every agency does that I don't see how we can ask the public for more money."
Cavanaugh said that he job as President of the PSC is to make things better for job growth in Alabama.  "You don't do that by having higher taxes and higher utility costs."
President Cavanaugh said that she has done everything possible to keep costs low for energy producers; however the biggest problems comes from Washington and the EPA.  "Six years ago you were paying approximately 4 percent of your bill attributed to environmental mandates."  Now environmental mandates are ten percent of your bill.  "As a regulator it is very difficult to keep your bill flat if they (utilities) are having to deal with mandates.  "By the year 2016 they will be 12 percent of your bill in environmental costs coming direct from the EPA."  Cavanaugh said that Obama and the EPA have declared war on coal.
Cavanaugh said that 26.86 percent of our Alabama Power bills are federal mandates and taxes, 35.1 percent is the cost of fuel, while 38.04 percent is for operations and maintenance, depreciation and the cost of capital.
Cavanaugh said that the PSC regulates Alabama Power, Alabama Gas, and Mobile Gas.  The Tennessee Valley Authority (TVA) is federal so they don't come under the PSC and the state does not collect any tax dollars off of the TVA.
President Cavanaugh said that she opposed calls for formal hearings on rates because she felt they did not need to hire a team of 35 lawyers.  The utilities would have to pay for a team of lawyers and the ratepayers would have paid for all of that.  "I don't think that was necessary." She preferred open hearing versus formal hearings.  We lowered the rate of return for the three companies.
Cavanaugh said that very few citizens attended the hearings, "But we had environmentalists crawling all over the place.  They did not want consumers to have lower prices they wanted to do away with coal in the State of Alabama."
President Cavanaugh said that the environmentalists wanted to mandate certain amounts of wind and solar…."Mainly solar because that is who was paying them."  "I am for whatever fuel it takes to get the cheapest price for the ratepayers of Alabama.  I am not for a particular fuel.  I am not for the government telling us what fuel to use."
Cavanaugh said that the environmental groups were funded by $2.4 million from out of California.  They were funneling that money to groups in Alabama make it look like Alabamians supported that agenda.  "We were constantly being bombarded by radio and newspaper ads telling us we are doing a terrible job."
President Cavanaugh said one of the things right now that is helping us is that the fuel sources are less expensive right now. "Coal is down.  Natural gas is down until they come after fracking."  "The Federal government is not going to tell us we have to have mandates.  We will do what is best for the people of Alabama and to keep our rates low."
Cavanaugh said that the list of regulations the Federal government places on Alabama power generators go on and on. "If Obama can't do it through Congress he will do it through regulation."  "Third world countries never have reliable and affordable electricity."  President Obama is trying to put enough rules and regulations to put us out of business. "We can not allow Obama and the rest of his liberal friends coming from California to change our way of life."
Cavanaugh praised Steve Johnson for the work that he and his group have done working on energy issues.
President Cavanaugh invited everyone to the PSC meeting that is on the first Tuesday of each month.
Rainy Day Co-Chair Ann Eubank introduced PSC President Twinkle Andress Cavanaugh. Eubank said Ms. Cavanaugh has served on the PSC since 2010, has been President since 2012, was a senior advisor to Governor Bob Riley (R) and became the first woman party chair in 2005 when she became Republican Party Chair.
Eubank said that she also works with the Alabama Legislative Watchdogs. She reported that Alabama Republican legislators are doing what they want to do and they don't care what conservatives think. Eubank said that she likes charter schools as a theory but the charter school bill that was signed that day, "Will not help education in my opinion."
There may be one more red snapper weekend coming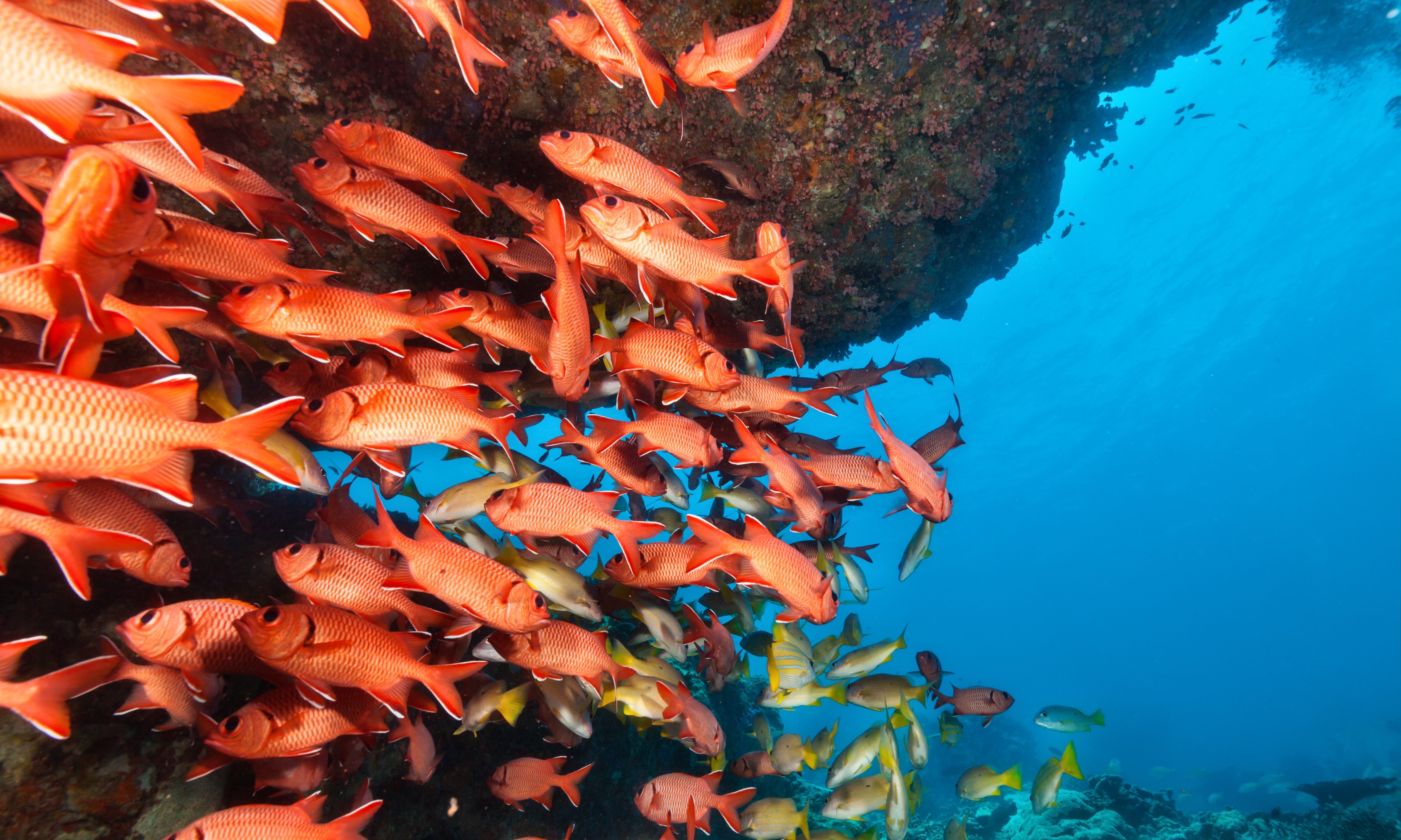 The Alabama Department of Conservation and Natural Resources announced Thursday that their preliminary 2020 red snapper numbers show that Alabama fisherman may have not reached their quota on the pounds of red snapper taken this year. This opens the possibility that the state may add a fall opportunity to catch the fish, which is highly prized by saltwater anglers.
Scott Bannon, the director of the Alabama Marine Resources Division, said that the preliminary harvest numbers for the private recreational sector indicate about 100,000 pounds remain in the quota of 1,122,622 pounds.
The red snapper season for private recreational anglers, which includes state charter vessels, was supposed to have originally lasted 35 days, beginning the Friday of Memorial Day weekend; however, state regulators cut the season to just 25 days when they noticed an uptick in the number of boats on the water this year compared to previous years.
It now appears that the state did not reach quota.
Bannon said he and Commissioner of the Alabama Department of Conservation and Natural Resources Chris Blankenship are discussing options that would give Alabama anglers another option to catch Alabama's most prized reef fish species.
"The private recreational angler season went really well even though we closed a little earlier than we anticipated," Bannon said. "The data showed a tremendous number of people took advantage of the season, especially with the opening earlier on May 22."
Bannon said that the MRD detected a significant uptick in angler participation this year when they analyzed the data.
"The average vessel trips for the season were 713 trips per day," Bannon said. "That means a lot of people went fishing compared to the last two years, which had an average of about 530 vessel trips per day."
Bannon believes that the coronavirus crisis was a major factor in more Alabamians going fishing this year.
"I think people took advantage to go snapper fishing when they could not participate in other activities," Bannon said. "They could not get on cruise ships. They couldn't go to Disney. People were not playing travel sports. Boating was considered a safe outdoor activity, so I do think the COVID-19 pandemic affected the snapper season. I think it prompted more people to go snapper fishing than we had in the past."
Bannon said that they might have shortened the snapper season even further than they did without Tropical Storm Cristobal, which significantly limited fishing on the third weekend of snapper season.
"Even after the second weekend, I had people tell me about the high number of boats they were seeing offshore," Bannon said. "They said there's no way we're going to make it to July 19. My thoughts were that as the season progresses the fervor dies down in July, and fishing gets a little tougher. Again, with not having other activities available, the weather outside that Cristobal weekend was really good and people went fishing."
"The Cristobal weekend slowed down the catch effort," Bannon explained. "You can also see the weekend days had much higher catch effort."
The five Gulf states were granted control of red snapper management in 2018. Alabama added Mondays to the weekend to try to spread out the effort and provide more opportunities to fish.
"I think adding Mondays was a success," Bannon said. "Some people felt that had a negative impact and reduced season length because of the Monday fishing. But if you add up all of the Monday effort, it is barely more than our peak Saturday. Mondays did exactly what we hoped it would do. It provided opportunities to avoid the Saturday chaos, allow people who work weekends an opportunity to go, and allow people who were on vacation who had to travel on Saturday to have an extra opportunity. And, if you were local, the feedback I got was they took advantage of Mondays instead of trying to fish on Saturdays when the effort was so high. They didn't fish any more because it was open on Mondays; they just fished a different day."
Red snapper season closed down after July 3.
"I know there was disappointment that we didn't have red snapper for the Alabama Deep Sea Rodeo, being the nation's largest fishing tournament," Bannon said. "With all of the other challenges the rodeo had with the COVID-19 issues and all the events that were canceled, I think they had the best event they could under the circumstances."
Alabama charter boat fleet still operates under federal management through NOAA Fisheries. The charter season opened on June 1 and ran straight through August 1.
"I think the charter season went really well, especially considering that, when the coronavirus first hit, a lot of people were canceling trips early in the year," Bannon said. "As boating was considered a safe activity, many of the boats adjusted their capacity so people felt comfortable and safe. They lost the Cristobal weekend just like everyone else, but they got to fish pretty consistently for the 62 days they were open. From my discussions with the captains, they considered it a very good season considering the COVID circumstances. And I think they'll have a good fall season as people still have limited outdoor activities. The charters will target other fish, like amberjack, which is scheduled to be open until October 31. They can also catch vermilion snapper (beeliners) and other reef fish species as well as king mackerel."
Bannon said that he was encouraged by the variety of sizes of red snapper.
"We had a large number of smaller fish, which we attribute to a strong year-class of fish," Bannon said. "Those younger fish will crowd those reefs. What you should see in the next year or two, those fish will be growing up around those reefs and then dispersing. We should be able to follow the year-class and see how it works out over the next few years."
What state regulators will do to allow more fishing opportunities for red snapper, or even if there will be another red snapper weekend, has not yet been determined.
August is the month to renew your hunting and fishing licenses.
Alabama has an enormous variety of outdoor opportunities for hunters and fishermen. You can literally hunt and fish year-round in Alabama. Unlike youth sports or attending sporting events, concerts, movies, shows or shopping, the whole family can participate in both hunting and fishing while still socially distancing and protecting themselves from catching and spreading the coronavirus.