The Specter of a Special Election Could Derail Bentley Tax Increases
By Brandon Moseley
Alabama Political Reporter
On Wednesday, March 25, the Alabama political landscape was rocked by the US Supreme Court.  It is difficult to foresee the long term effects emanating out of Wednesday's ruling; but one possible outcome is that the District Court could ultimately toss out the State's 2010 redistricting plan and order special elections. If this were to happen it would mean that legislators would face voters….and not necessarily the voters in their districts as they are currently drawn, much sooner than anybody thought possible just yesterday.
Governor Robert Bentley (R) has been lobbying reluctant legislators to support his $541 million tax increase plan.  That was a hard sell when the legislature did not have to run for re-election until 2018.  Now that the future of the State is in the courts it is possible that the legislators will be answering to voters again in just months.
The Alabama Political Reporter spoke with former State Senator Scott Beason (R-Gardendale) about this possibility.  Sen. Beason is now the senior policy adviser for the Alabama Free Market Alliance.
Former Sen. Beason said that he hoped that legislators vote against the Governor's tax plan because it is the right thing to do; but there is a possibility that some Republican legislators who would have voted for the plan will change their position now that they could be facing a Republican Primary soon.
Sen. Beason said that if the District Judge or the US Supreme Court orders special elections without a President or a Governor's race at the top of the ticket that turnout would likely be low.  Beason said only the most dedicated voters who see voting as their patriotic duty will show up to vote in a contested Republican Primary and they care about repealing Common Core, low taxes, and limited government.
If the State House and Senate districts are redrawn, many districts that aren't competitive now could suddenly be in play if the other party can find a credible challenger. Beason acknowledged to the Alabama Political Reporter that if a district changed substantially a candidate who had just voted to raise the voters' taxes could well be vulnerable.
Sen. Beason said that the court ordered a special election in the 1980's so there is a precedent for this.
State Senator Jim McClendon (R-Springville) told the Alabama Political Reporter that he thought that the chances for a special election were "slim," but acknowledged that that was a possibility.
Others were skeptical that the lower court could find in favor of the State after the ruling by the nation's highest court.
State Representative Christopher John England (D-Tuscaloosa) wrote on Facebook, "The Supreme Court has remanded the Alabama Black Caucus case back to the District Court for rehearing. The case will have to be re-litigated using specific instructions on how the law in question will have to be interpreted and subsequently applied to the facts in this case."
Rep. England continued, "After reading the Supreme Court opinion, in my opinion, it is going to be extremely difficult for the lower court to rule in favor of the State of Alabama after the case is reheard. For example, the Supreme Court strongly suggested that there are Senate Districts in Alabama that were unconstitutionally racially gerrymandered."
The Tuscaloosa legislator and attorney wrote, "Here is a quote from the opinion to illustrate what I mean. "For example, once the legislature's "equal population" objectives are put to the side – i.e. seen as a background principle – then there is a strong, perhaps overwhelming evidence that race did predominate as a factor when the legislature drew the boundaries of Senate District 26, the one district that the parties have discussed here in depth"."
Rep. England concluded, "Therefore, at some point before the 2018 election, I sincerely believe that someone (maybe the Legislature or a Judge) will be tasked with redrawing the maps which will then require new elections."
One legal analyst told the Alabama Political Reporter that it is possible that this entire 2015 legislative session could be invalidated by the court if they find that Alabama violated the 1965 Voting Rights Act during redistricting.  If that "worst case scenario" were to happen the new legislature would have to go back and revisit everything that this legislative session did anyway.
Governor Bentley has proposed eight separate tax increases.
State Representative Mike Hill (R-Columbiana) is sponsoring the Governor's Corporate Income Tax bill.  House Bill 142 would generate $20 million for the State by requiring combined income reporting for corporations that do business in other states.
State Representative John Knight (D-Montgomery) is sponsoring the Governor's Insurance Premium Tax bill. House Bill 277 would generate an estimated $25 million by removing credits for state privilege tax paid by insurance companies, ad valorem tax, and for office facilities and real property investments.
Representative Steve Clouse (R-Ozark) is sponsoring House Bill 268 which generate an estimated $200 million in revenue for the general fund by increasing the rate for automobile sales to 4 percent.
Rep. Lynn Greer (R-Rogersville) is sponsoring the Governor's Financial Institution Excise Tax, which would generate just $1 million in new revenue by removing the credit that financial institutions receive for sales taxes paid.
State Representative Ken Johnson (R-Hillsboro) sponsored the Governor's Individual Income Tax bill. House Bill 240 would generate $12 million for the State by eliminating income tax withholding exemption certificates.
Rep. Steve Clouse is also sponsoring the Governor's hike in the Rental Tax on Automobiles. House Bill 267 would generate an estimated $31 million for the state of Alabama by increasing the rate for car and truck rentals to 4 percent.
Rep. Steve McMillian (R-Bay Minette) is sponsoring the Governor's Cigarette and Tobacco Tax.  House Bill 139 would generate an estimated $205 million by increasing the tax per pack of cigarettes from $.825 to $1.25 and would increases the tax on other tobacco products like chewing tobacco proportionately.
Rep. Christopher England (D-Tuscaloosa) is sponsoring the Governor's Public Utilities License Tax. House Bill 276 raises $47 million by removing the exemption that applies to municipal utilities.
A public hearing on many of the Governor's revenue measures has been scheduled for Wednesday, April 1.
Do any of these tax increases move forward while legislators are confronted by fears that they will have to gear up for unexpected campaigns?
The Legislature asked for and received pre-clearance of the redistricting plan from the U.S. Department of Justice Civil Rights Division as was then required by law.  The State is sure to make that argument when this goes back before the court.
Opinion | Clorox, anyone?
There is no comprehensive plan on how to hold next spring's legislative session safely — not even a rudimentary one.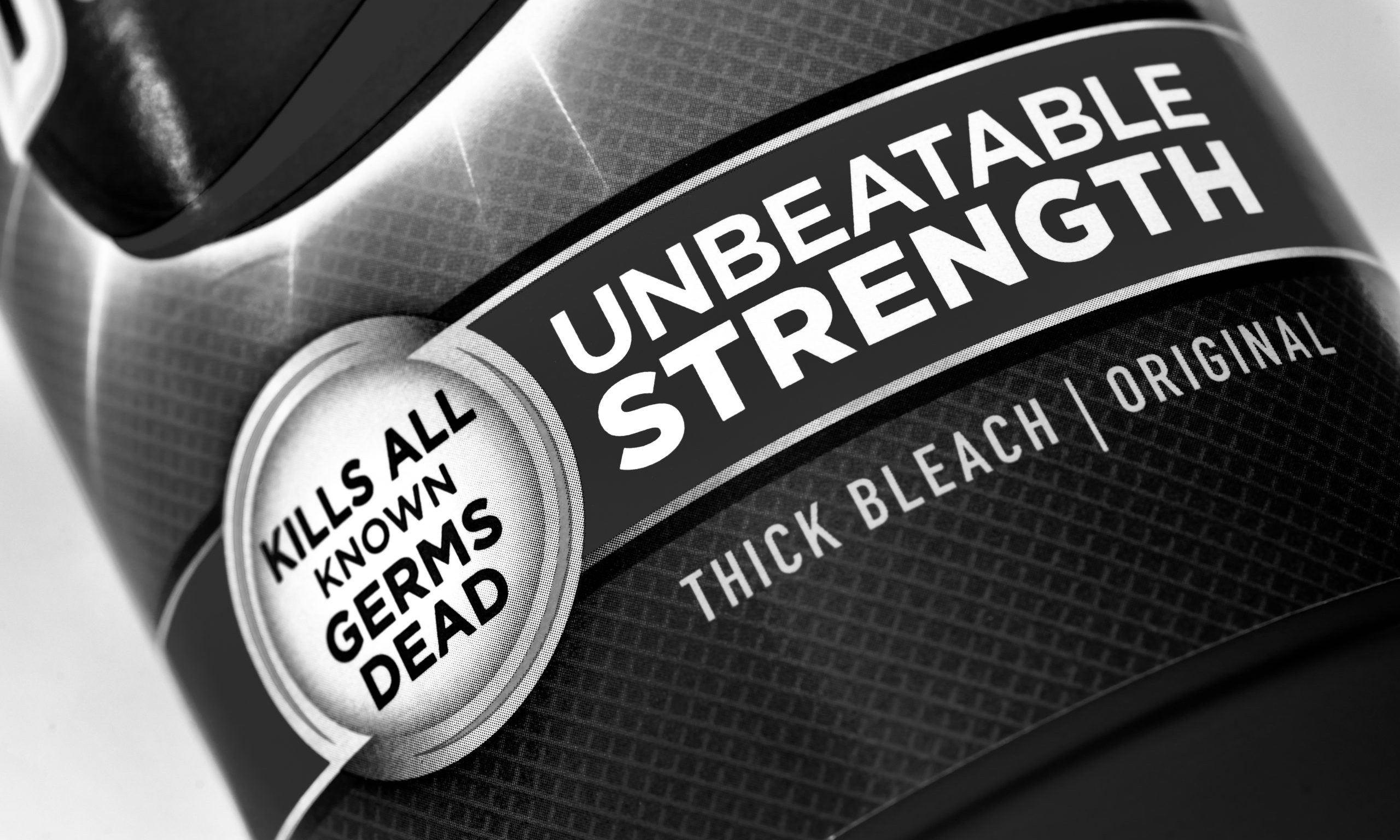 In less than 100 days, the state Legislature will return to Montgomery for the 2021 Legislative Session. As of now, there is no comprehensive plan on how to hold the session safely — not even a rudimentary one.
But perhaps there is a reason to keep the statehouse shuttered as the Legislature seems to have forgotten the governing principles that the nation was built upon, and (hint, hint) it was never a slogan.
One individual at the Statehouse said that there would be a vaccine by February, so why worry about holding Session as usual. Perhaps this individual also believes that a disinfectant cure or a UV light remedy is right around the corner. News flash, as of press time, intravenous Clorox and lightbulb suppositories are still in phase one trials.
Pandemic humor aside, the surprising thing would be if the Legislature actually had a plan at all.
There have been rumors of a plan, even mentions of one, too, but nothing that would allow lawmakers, lobbyists and the public to realistically gather to conduct the peoples' business in a relatively COVID-free environment.
We all want a miracle, but miracles are outside legislative purview, and while prayer is needed at the Statehouse, so is commonsense and a plan.
One plan in consideration is to limit the number of people who can enter the building. That's a bad idea because the public has a right to witness government action and advocate for causes.
At the end of the truncated 2020 session, the Legislature curtailed the number of people in the Statehouse, which violates the law and good government spirit.
Lawmakers come to Montgomery to do the peoples' business — at least that's what they say at campaign events and pancake breakfasts. Of course, they don't really conduct the people's business in Montgomery. That's just a figure of speech.
Legislators represent the people when they are running for office or giving chats at Rotary, but when most — not all — enter the Statehouse, they work for special interests.
Yes, some do care, and all are convinced they are doing a great job, but just like the plan to open the Statehouse safely on Feb. 3, it's sadly an absurd pretense.
The majority of the Legislature consists of Republicans, who used to have a firm sense of what the party represented. While I hate to offend my many friends, the current party couldn't find the most defining principles of traditional governance in our nation if you gave them a GPS and a flashlight.
Let me humbly run down a short list of things that should matter in no particular order.
For the list, I will turn to the 2006 book American Conservatism: An Encyclopedia: "Classical liberalism is the term used to designate the ideology advocating private property, an unhampered market economy, the rule of law, constitutional guarantees of freedom of religion and the press, and international peace based on free trade."
Classical liberalism has nothing to do with modern liberalism and everything to do with our Republic's founding. Classical liberalism underpins the Constitution's foundation, Federalist Papers and the vast majority of the founding generation's ideology, which created our nation's governing structure.
Private property rights are fundamental to what Jefferson called the pursuit of happiness.
And guess what is an individual's most precious piece of property? Their person. Yes, a person's body and mind are an individual's greatest possession. A person's right to live freely with only a minimum amount of government intrusion is essential to happiness. The government's job is not to tell us how to live, rather keep others from harming us, killing us or taking our stuff.
Every year Montgomery seems intent on an ever-expanding agenda to meddle in people's private lives.
Real estate and other property is significant but can't be thoroughly enjoyed if we are dead or in chains designed by the good intentions of the Legislature. Lawmakers are not to be the central planning committee for the soul.
The government should promote a relatively unhampered market economy. Tariffs anyone? Trade wars? No one wins a trade war. Everyone loses. Winning simply means the other side lost more or gives up. It's like a bar fight. Nobody wins it because everyone gets beaten up — but one got it worse.
How about the rule of law? I hear it talked about a lot, but the law must be just for everyone. If the law is applied unequally, is it really the law?
We hear a lot about Second Amendment rights as if that's the big one. But what about freedom of the press? Is that less important? As the nation's second president John Adams said, "Without the pen of Paine, the sword of Washington would have been wielded in vain."
The press is not the enemy of the people. Is there bias? Sometimes. Is there poor reporting? On occasion. But the real enemy are the politicians who defame or attempt to delegitimize the media for not supporting their political agenda. An AR-15 can be coercive but have a free county without a free press in impossible.
Freedom of religion is also paramount to our nation's principles as free people have a right to worship without government interference or mandate. But believe me, some religious leaders would see a government-imposed religion as long as it's the one they like. I often wonder, does religion require a strong man or strong faith? Today it's hard to tell. Like all rights, if you take away the freedom to worship or not, and the whole system of liberty fails.
Last but not least, international peace based on free trade: If a nation is making money by trading with another country, it doesn't have a good reason to bomb it. Likewise, the bounds of capital are generally stronger than political ideology. Money may not make the world go 'round, but a lack of it sure can unleash terrible conflict.
After this exercise in futility, I've decided I'm glad the Legislature doesn't have a plan to open the 2021 session. Why bother? Because the very ideals that genuinely make life, liberty and the pursuit of happiness a reality are the ones at greatest risk of being trampled upon by the Legislature.
Clorox anyone?