Senator/Physician Moves to Repeal Law Inspired by His Patient's Death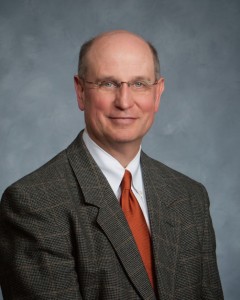 By Bill Britt
Alabama Political Reporter
MONTGOMERY—A newly-elected OB/GYN State Senator has enlisted the support of six Republican Senate colleagues to repeal a law based, in part, on the death of one of his patients.
Senator Dr. Larry Stutts (R-Sheffield) has offered SB289, which would repeal a woman's legal right to remain in the hospital for 48 hours after a normal live birth and 96 hours if the birth was cesarean or presented complication. His bill would also repeal State law requiring physicians to notify woman in writing that her mammogram showed dense tissue that may mask breast cancer.
Stutts took to Facebook to defend this measure saying, "I am proud to say that I am hard at work removing one-size-fits-all Obamacare-style laws from the books in Alabama."
However, the State law that guarantees a mother and child's right to at least a 48 hour hospital stay was not born from Obamacare, but from the death of a mother and the concerns of a heartbroken father of a motherless child left behind according to a May 1999 report in the Tuscaloosa News.
Rose Church, a 36-year-old registered nurse from Haleyville, gave birth to a healthy baby girl on December 1, 1998. After 36 hours she was released from the hospital only to return around 36 hours later due to sessile bleeding that required four units of blood. She was again discharged only to die approximately 36 hours later of a heart attack, according to the report. Her autopsy revealed that Church had placental tissue still inside her womb, 11 days after she delivered her daughter Logan Rose.
Stutts was her OB/GYN and was named in the wrongful death suit filed by her husband Gene Church. The suit states, among other things, that Rose Church was released from the hospital despite the fact that she "was suffering from placenta accreta and continued to display persistent tachycardia."
Her husband told the Tuscaloosa News in 1999, "If the legislation had been law last year my wife would have stayed in the hospital for 48 hours and the blood test would have shown she was having problems before she was discharged."
According to the Tuscaloosa News, Church brought his daughter to the State House every day to lobby on behalf of the bill that might have saved his wife's life. The bill was sponsored by Rep. Mike Millican from Hamilton, but it was the motherless, "red-haired blue-eyed little girl," that Church pushed in a stroller everyday through the State House that drove home the importance of "Rose's Law" as it was known.
Almost 17 years after Rose's death and over a decade before Obamacare, Stutts makes the case that he would repeal this law as an effort to "make sure our Legislature stays in Montgomery where it belongs and out of the exam room."
In his post defending SB289 Stutts writes, "Neither I nor my six other conservative colleagues who have joined me as co-sponsors want to deny anyone the care they need. As a doctor, I have always been cautious with my patients, making sure they are fully informed, and providing them with the first-class healthcare they deserve. As a legislator, it is my responsibility to make sure that doctors and patients across the state are empowered to make the best decisions for patients."
"Rose's law"  was passed unanimously by the House and Senate in 1999.
Today, Stutts says he is joined by six "conservative colleagues," to change the law.
However, Stutts did not make his Senate colleagues aware of Church's death while under his care or her relationship to the bill he is trying to eliminate.
The other portion of the legislation Stutts would have removed from the books is a law that requires physician to notify a patient after receiving a mammogram if their test show signs of dense tissue.
According to breastcancer.org "Dense breasts have less fatty tissue and more non-fatty tissue compared to breasts that aren't dense." Women with dense breasts are 6 times more likely to develop cancer. Dense tissue also makes it harder detect breast cancer with mammogram screening.
The bill that ensures doctors inform their patients about dense tissue after a mammogram was introduced by the man that Stutts defeated for his bid for Senate, Roger Bedford.
Bedford introduced the bill after his wife was diagnosed with stage three breast cancer, after months earlier receiving a mammogram in which her cancer had been masked by dense tissue.
Mrs. Bedford was not informed about the inefficiency of a mammogram to detect cancer in women whose breasts contain dense tissue, by the time her cancer was detected by other means, the disease had spread into her lymph nodes.
Stutts recently told the Times Daily, "The Legislature has no business legislating how patients are notified about their mammograms…We deal with this all the time in the office, when in fact the mammogram is normal."
The law states that a physician must inform the patient in writing that "dense breast tissue may make it harder to find cancer on a mammogram and may be associated with an increased risk of breast cancer." It also recommends that women should ask their doctors about more test such as an MRI.
Stutts had stated that he has "always been cautious with my patients…providing them with the first-class healthcare they deserve."
Now, as a legislator, he says he wants to review every health law in the State, in the same way he has the two he hopes to repeal.
The suit against Stutts was settled out of court.
Editor's note: Mr. Gene Church and Logan Rose Church will be our guests this Sunday on The V. Check for it on YouTube https://www.youtube.com/user/aprthev.
"We're not going to get a do-over:" Alabama health officer on Thanksgiving and COVID-19
There were 1,427 hospitalized COVID-19 patients in Alabama on Monday, the most since Aug. 11.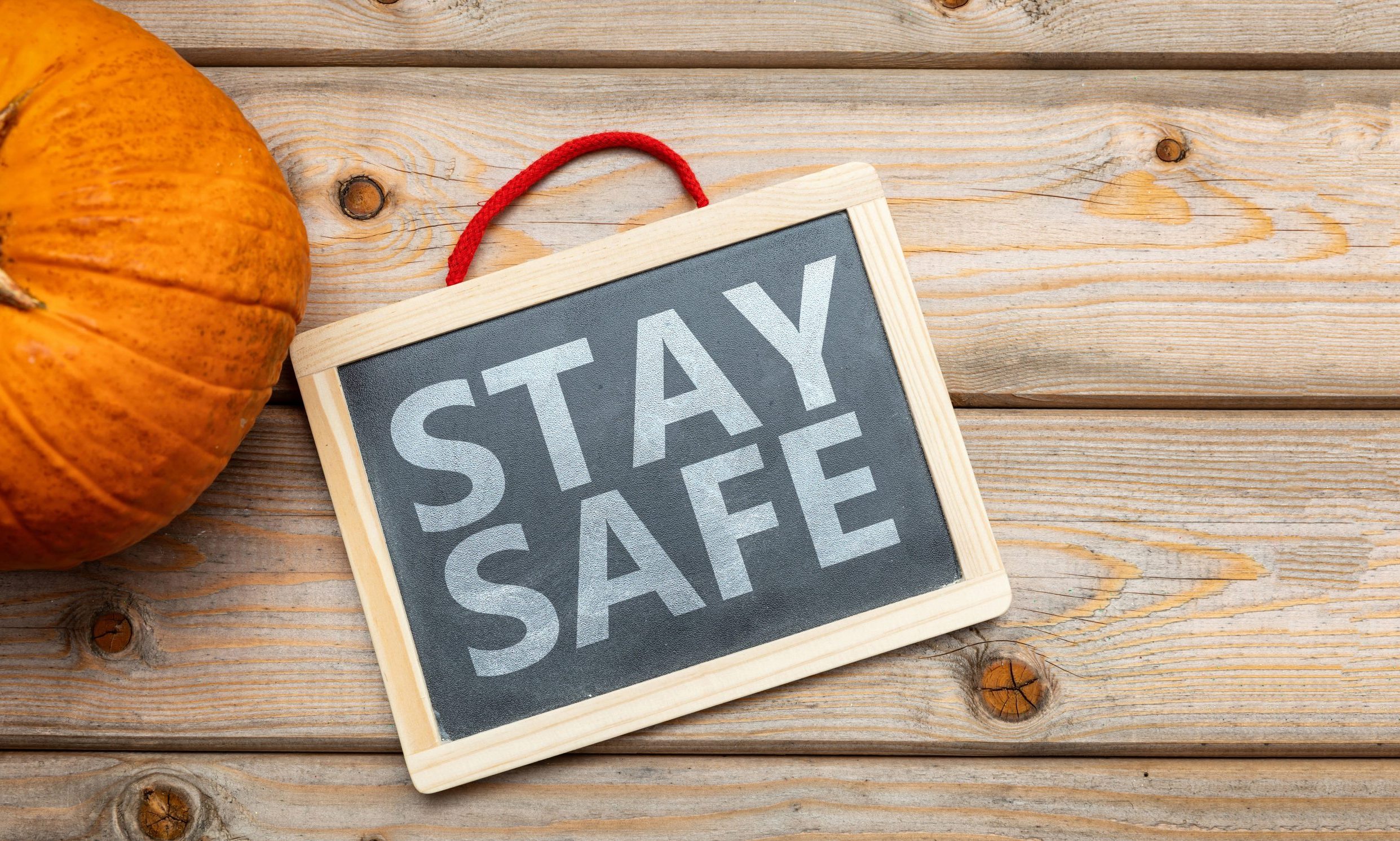 Alabama State Health Officer Dr. Scott Harris on Monday pleaded with the public to avoid gatherings over Thanksgiving as COVID-19 continues to surge in Alabama and hospitals statewide are filling with coronavirus patients. 
"We don't want this to be the last ever Thanksgiving for someone in your family, like your parents or your grandparents," Harris said during a press conference Monday. 
Harris said Alabama's numbers aren't headed in the right direction and more than 230,000 Alabamians — roughly 4 percent of the state's population — have been infected by the coronavirus. 
"We are adding a couple of thousand new cases a day, at least, that we are aware," Harris said. "This is a time for people to be vigilant. This is a time to be careful and to think about what you're going to be doing." 
Alabama added 1,574 new coronavirus cases on Monday, and the state's 14-day average for new daily cases was at a record high 2,087. In the last two weeks, the state has added 29,223 cases, the most cases in any two week period since the pandemic arrived in Alabama in March.
There were 1,427 hospitalized COVID-19 patients in Alabama on Monday. The last time so many were hospitalized in the state was on Aug. 11, during Alabama's summer surge. 
Harris said that he and his wife will be staying home for Thanksgiving instead of having his family's regular large, intergenerational gathering. What happens with Alabama's COVID-19 numbers over Thanksgiving will impact what the state's December holiday and Christmas season will look like, Harris said. 
"Are we gonna be here a month from now trying to have the same conversation? I really, really hope not," Harris said. 
Dr. Mary McIntyre, the Alabama Department of Public Health's chief medical officer, said during the briefing that her home usually sees between 15 and 20 family members arriving for Thanksgiving. They've limited this year's Thanksgiving to three additional people from out of their household, for a total of seven people, she said.
Everyone must wear masks and have temperatures checked at the door, she said. 
Everyone will be seated six feet from one another and a Zoom video conference will be set up for those family members who won't be attending in person, McIntyre said. They'll use disposable plates, cups and utensils and have the ability, weather permitting, to eat outdoors.
"If we want to live to see another Thanksgiving, and I do, that it may mean stepping back this Thanksgiving and really limiting the number of people, and some of the things that we do," McIntyre said. "Now is not the time to get out to do Black Friday shopping." 
Dr. Kierstin Kennedy, UAB's chief of hospital medicine, in a separate press briefing Monday echoed concern over the possibility of spikes following Thanksgiving and Christmas if the public doesn't do what's needed to keep themselves and others safe.
"We are very much worried about the potential spike in numbers. We've also seen some of our own staff getting sick," Kennedy said. "And unfortunately that's not been at work. It's been because we are just like you. We're tired. We're lonely. We want to try to socialize, and some of us have let our guards down and, as a result, have gotten sick."
Kennedy said while there's is concern over future spikes following the upcoming holidays "there is a way for all of us to help prevent that from happening."
Kennedy said when Gov. Kay Ivey first issued her statewide mask order and social distancing requirements, the public masked up, businesses enforced the orders, and coronavirus numbers improved.
"It didn't get nearly as bad as we thought, and we are really hopeful that the community is going to come together and do that again for us," Kennedy said. "Because it's more than just not having enough space for the COVID patients. It's also those patients who do not have COVID that have other conditions. They rely on us for routine care, and we want to make sure that we're available to provide that."
Kenedy said UAB has an incredible group of staff members, who've proven themselves to be quite resilient, but that "the group is tired."
"We've been doing this every single day since March, and so as you can imagine, people are very tired. It's very emotional, especially as we see younger patients getting sick with this and getting sick in ways that we weren't expecting," she said.
Harris again urged the public to make smart decisions that will help slow the spread of coronavirus and save lives.
"Ladies and gentlemen, we're not going to get a do-over on this," Harris said. "This is a big national holiday, and we're in the middle of a pandemic, and our numbers are worse than they have ever been during this entire response. Please be careful. Please be safe. And please try to take care of those people who are most vulnerable."