The Charter School Options

INSIDE THE STATEHOUSE
By Steve Flowers
In recent years, the Republican Party has taken control of the legislatures in all of the southern states. Alabama's legislature is overwhelmingly Republican. The GOP holds a 25 to 9 majority in the State Senate and an equally dominating 72 to 33 majority in the House of Representatives.
Our supermajority GOP legislative body appeared to take on every conceivable ultraconservative reactionary issue during their first four year reign from 2011 to 2014. However, they forgot one. Charter schools.
The idea of charter schools is a hot button litmus issue within the Republican legislative ranks. Alabama has now joined the ranks of states that allow for charter schools. Both the super majority Republican House and Senate passed the measure like a shot out of a cannon within the first two weeks of the session. The vote fell right along party lines with most GOP legislators supporting the proposal.
Simply put, the concept is schools that are publicly funded but independently run. In Alabama, the legislators who are the strongest proponents are from areas that have weak public schools. The most obvious senator and, therefore, the most vocal is Sen. Dick Brewbaker of Montgomery County. The Black Belt and especially Montgomery whites have abandoned their public schools and most of the white students attend private schools.
This proclivity is precisely what has been the case in other states. Research reveals that charter schools worsen segregation of children along income levels and racially. Unquestionably, charter schools take money away from already underfunded traditional schools. They also cherry pick their students. Thus, leaving the purely public schools to educate and deal with the children with disabilities.
The hypothesis that free market competition between charter and traditional public schools will give rise to academic improvement has not played out in other states. In fact, studies have revealed that charter schools are not a panacea to public school ills.
In other states when charter schools are not held strictly accountable scam artists have stolen millions of taxpayer dollars. Some have paid enormous salaries to administrators. They have hired people with criminal backgrounds. They place students in buildings that do not meet basic building code requirements. The lack of transparency has allowed outright fraud by claiming to be nonprofit, but funneling funds to for-profit companies.
A study of charter schools in Ohio came to the conclusion that for-profit charter schools offer little or no benefit. Their study also says it encourages fraud and corruption and little or no accountability.
The most ardent proponents for allowing charter schools in Alabama have been state senators Del Marsh (R-Anniston) and Dick Brewbaker (R-Montgomery). They neither are calling for a carte blanche move to charter schools, but are only wanting a limited number of pilot schools to determine how it will work. Brewbaker says, "The more choices we can give parents the better off we are going to be." Marsh says that under the proposed legislation, "There would be a limited number to start with and a lot of local control."
There was adequate opposition from the obvious opponents. The Alabama Education Association opposed the measure because it drains dollars from an already underfunded Alabama public school system. The Democratic House and Senate caucuses opposed charter schools for the same reason. However, both of these groups have been relegated to irrelevancy in this legislative process.
A third leg of opposition came from the Alabama Association of School Boards. Sally Howell, their executive director, has strong beliefs that local school boards should be the ones to decide whether a charter school is allowed. She stated that "Alabama underspends on education and when you are creating more schools you are going to further diffuse those resources." She further said, "Let's make sure if we look at this effort we're putting it in a place where public schools have not been performing well."
Whether or not this educational concept enhances learning standards in Alabama is irrelevant. If it sounds or looks like a reactionary Republican right-wing issue, this group of ultraconservative elephants will embrace it. We will see.
See you next week.
Steve Flowers is Alabama's leading political columnist. His weekly column on Alabama politics appears in over 60 Alabama newspapers. He may be reached at www.steveflowers.us.
Opinion | The blackest Black Friday ever
"The coming weeks are going to be difficult, no doubt about that."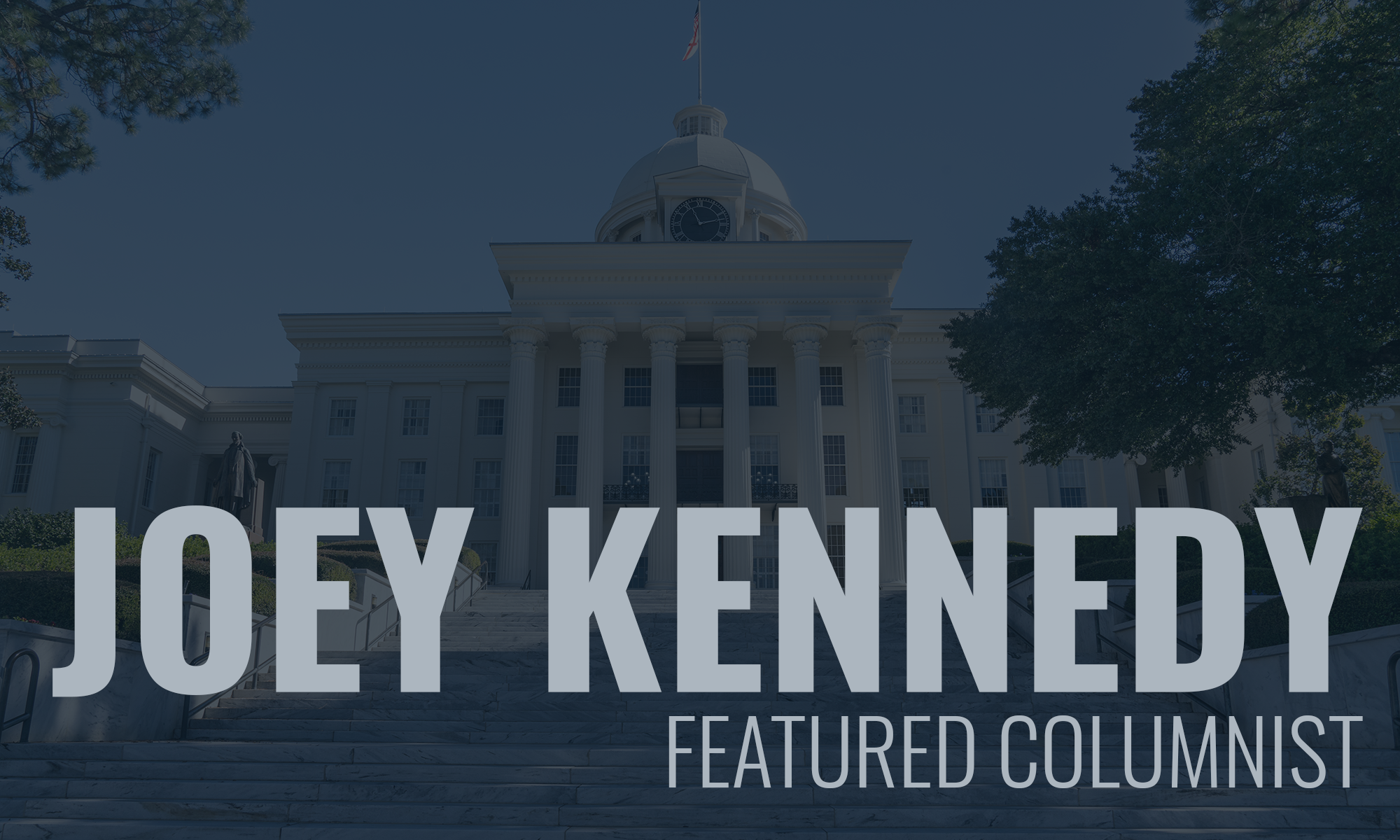 Thursday was Thanksgiving, and it's understandable that many people didn't have a lot to be thankful for. More than 260,000 people are dead because of the COVID-19 pandemic that Donald Trump simply ignored. Around 3 million people have been infected, with many of those suffering lifelong health complications from the virus.
A first Thanksgiving without loved ones. A first Christmas without loved ones bearing down.
Millions of people lost their jobs because of the pandemic. Hundreds of thousands are in danger of being evicted from their homes. Many don't have water or power or heat as the winter settles in.
Thanksgiving? Really?
Except …
Yes, there are many things to be thankful for. Our families, if we have them. Our friends, and we all have them. Our animals, and many of us have them.
We can be thankful that the long, horrible tenure of Donald Trump is nearly over. It's the end of an error.
We can hope that racism will be wrong again. That homophobia, misogyny, xenophobia, and cruelty will fall from the everyday ordinary to the awful extraordinary. Kids in cages, separated from their parents, no more. Chaos in government simply an anomaly at last.
We can hope. That alone is something to be thankful for.
The year 2020 has been a hot mess. Masks, social distancing, hand washing and sanitizing are the norm now. They may be forever.
We should be thankful that COVID-19 vaccines are on the horizon. But that's a strange thankfulness, and we cherish a vaccine for a disease that didn't have to spread as far and wide as it did. It was mismanaged as badly as a crisis can be mismanaged.
There still are people out there who refuse to wear masks or who believe the virus is a hoax. A doctor described people she was caring for who were dying, and all the time denying the virus existed, even to their last breaths.
That's certainly nothing to be thankful for.
Our health care workers, those on the front lines, deserve our thanks and our love. As do grocery store workers, first responders, teachers, and delivery people. Heroes work there.
I'm personally thankful for my wife of 41 years. My daughters in San Diego. My friends here and elsewhere. My pugs and other dogs and animals. I've got plenty to be thankful for, when we pare life down and don't expect so much.
The coming weeks are going to be difficult, no doubt about that.
Too many people traveled this Thanksgiving, and there's going to be a price to pay. Too many people are making plans for Christmas, and there's going to be a price to pay. Too many people are planning New Year's Eve celebrations, and there's going to be a price to pay.
Oh, I'll have some champagne and stay up until midnight on New Year's Eve, if only to witness that this damn year doesn't hang around for one second longer than is allowed.
Perhaps we can see a light at the end of this 2020 tunnel. Maybe by spring, we'll all be vaccinated, and this pandemic will be at the beginning of its end.
But if 2020 has taught us anything, it's that we can't count on, yes, anything.
This is Black Friday. The blackest Black Friday ever. Be careful out there. Wash your hands and wear a mask. Take care of each other. Believe in science. Don't trust a reality show president who, fortunately, finally has been fired.
Do your best to do your best. Let's have a new year that at least promises hope.
Dig deep and find what you're thankful for. Then hug it close with all your might.