The Charter School Options

INSIDE THE STATEHOUSE
By Steve Flowers
In recent years, the Republican Party has taken control of the legislatures in all of the southern states. Alabama's legislature is overwhelmingly Republican. The GOP holds a 25 to 9 majority in the State Senate and an equally dominating 72 to 33 majority in the House of Representatives.
Our supermajority GOP legislative body appeared to take on every conceivable ultraconservative reactionary issue during their first four year reign from 2011 to 2014. However, they forgot one. Charter schools.
The idea of charter schools is a hot button litmus issue within the Republican legislative ranks. Alabama has now joined the ranks of states that allow for charter schools. Both the super majority Republican House and Senate passed the measure like a shot out of a cannon within the first two weeks of the session. The vote fell right along party lines with most GOP legislators supporting the proposal.
Simply put, the concept is schools that are publicly funded but independently run. In Alabama, the legislators who are the strongest proponents are from areas that have weak public schools. The most obvious senator and, therefore, the most vocal is Sen. Dick Brewbaker of Montgomery County. The Black Belt and especially Montgomery whites have abandoned their public schools and most of the white students attend private schools.
This proclivity is precisely what has been the case in other states. Research reveals that charter schools worsen segregation of children along income levels and racially. Unquestionably, charter schools take money away from already underfunded traditional schools. They also cherry pick their students. Thus, leaving the purely public schools to educate and deal with the children with disabilities.
The hypothesis that free market competition between charter and traditional public schools will give rise to academic improvement has not played out in other states. In fact, studies have revealed that charter schools are not a panacea to public school ills.
In other states when charter schools are not held strictly accountable scam artists have stolen millions of taxpayer dollars. Some have paid enormous salaries to administrators. They have hired people with criminal backgrounds. They place students in buildings that do not meet basic building code requirements. The lack of transparency has allowed outright fraud by claiming to be nonprofit, but funneling funds to for-profit companies.
A study of charter schools in Ohio came to the conclusion that for-profit charter schools offer little or no benefit. Their study also says it encourages fraud and corruption and little or no accountability.
The most ardent proponents for allowing charter schools in Alabama have been state senators Del Marsh (R-Anniston) and Dick Brewbaker (R-Montgomery). They neither are calling for a carte blanche move to charter schools, but are only wanting a limited number of pilot schools to determine how it will work. Brewbaker says, "The more choices we can give parents the better off we are going to be." Marsh says that under the proposed legislation, "There would be a limited number to start with and a lot of local control."
There was adequate opposition from the obvious opponents. The Alabama Education Association opposed the measure because it drains dollars from an already underfunded Alabama public school system. The Democratic House and Senate caucuses opposed charter schools for the same reason. However, both of these groups have been relegated to irrelevancy in this legislative process.
A third leg of opposition came from the Alabama Association of School Boards. Sally Howell, their executive director, has strong beliefs that local school boards should be the ones to decide whether a charter school is allowed. She stated that "Alabama underspends on education and when you are creating more schools you are going to further diffuse those resources." She further said, "Let's make sure if we look at this effort we're putting it in a place where public schools have not been performing well."
Whether or not this educational concept enhances learning standards in Alabama is irrelevant. If it sounds or looks like a reactionary Republican right-wing issue, this group of ultraconservative elephants will embrace it. We will see.
See you next week.
Steve Flowers is Alabama's leading political columnist. His weekly column on Alabama politics appears in over 60 Alabama newspapers. He may be reached at www.steveflowers.us.
Print this piece
Opinion | Dodge the Economic Impact Payment card fees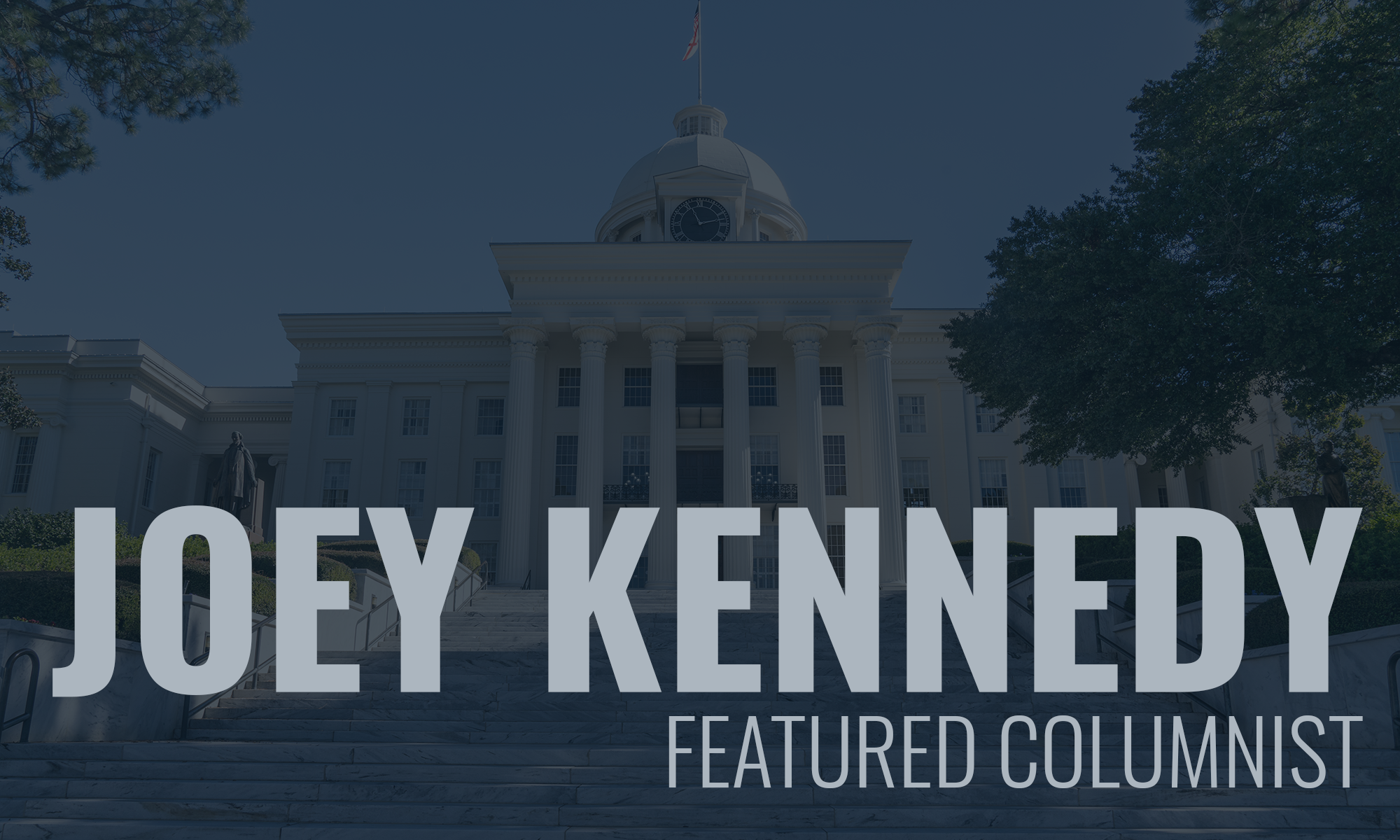 My wife received her $1,200 stimulus payment as a direct deposit several weeks ago. I did not get one, even though we file a joint income tax return, she makes more money than I, and our money is deposited into the same bank account.
I just figured there was some kind of mix-up. That's fine; mostly I'm patient when I'm getting "free" money. I'm not teaching this summer, so the money will come in handy when it comes.
Then this week, a lawyer friend and his wife received their stimulus money on a prepaid debit card. Luckily, my lawyer friend is a lawyer. He always reads the fine print.
More than likely, I would have thrown the fine print part of the stimulus in the trash, and maybe the debit card, too, because the whole thing looks like some sort of scam. And my friend says that in some ways, it is.
About 4 million of the debit cards were sent out by "Money Network Cardholder Services," with a return address in Omaha, Neb. They are issued by MetaBank, N.A. There is no indication on the envelope that this is indeed the stimulus money approved by Congress. There is a flier inside that says "Enclosed is your Economic Impact Payment Card." According to reports, the debit cards have been tossed into the garbage by people who think they are some elaborate scam or a solicitation for one of those high-interest credit cards.
They are valid, and your money is loaded onto them for you to spend like any Visa card. Except there are some catches, and this is what my friend is miffed about. He believes unsophisticated folks (that could be me) and marginalized people who receive the cards will succumb to the various fees that an unaware card user can incur.
Most services have no cost. Buy what you want, call for a balance inquiry, transfer the funds to your personal bank account, and use in-network ATMs that carry the AllPoint brand and you won't be charged.
However, there are fees for using out-of-network, domestic ATMs ($2 after the first withdrawal), $3 for ATM withdrawals in another country, even getting a balance from your ATM, either in-network, out-of-network, domestic and international (25 cents a pop).
If your card is lost or stolen, you'll pay for that as well. It'll cost $7.50 for a new card, and if you want it expedited, that'll be $17. If I lose my bank's debit card, or if the card is stolen (both of which have happened to me), my bank replaces the card for free in about five days. If you lose your "economic impact payment card," it could cost you $24.50 to have it replaced in a timely manner.
And here's where you can really run up charges: If you use a bank teller for a cash withdrawal on the card, there's no charge for the first withdrawal, but $5 for subsequent withdrawals using a teller.
If only a small percentage of users end up paying fees because they used the wrong ATM or prefer to get their cash from a human teller, that could add up to millions of dollars for somebody up the line, and that somebody is not going to be you or me.
I'm not complaining. I'm just urging caution if you're one of the millions of people who received one of these debit cards. Be aware they are coming and don't fall into the fee-trap that comes with them.
I'm no financial wiz – my family and friends can attest to that – but if I get one of those debit cards, I'm just going to transfer the whole amount into our checking account. If you don't have a bank account, and many people don't, I would just cash it out then cut up the card.
But be aware these cards are going out, and if you're waiting on your stimulus check, you might get a debit card instead. Don't throw it away. Buy something. It's what they want you to do.

Joey Kennedy, a Pulitzer Prize winner, writes a column each week for Alabama Political Reporter. Email: [email protected]
Print this piece