Bill Would Regulate the Legal Finance Industry Settlements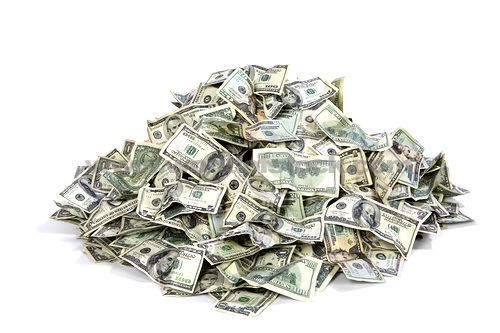 By Brandon Moseley
Alabama Political Reporter
If you get injured in an accident and sue to recover damages how do you pay your bills while the case moves through the court system if the defendants won't settle?  For an increasing number of people they get an advance on their future settlement from a third party.  The plaintiff gets funds in advance of their settlement and the third party gets paid from the proceeds of the settlement…….if there is a settlement.
This is largely an unregulated industry in Alabama.  Senator Cam Ward (R from Alabaster) has introduced a bill, SB68, to regulate that business model.  Industry representatives however think that Sen. Ward's bill goes too far and would essentially drive them out of the state.  On Wednesday, April 1 SB68 was debated in a public hearing in the Senate Committee on Banking and Insurance.
SB68 reads in the synopsis: "This bill would regulate the providing of money or credit to a consumer pursuant to an agreement under which the consumer is not prohibited from using the money or credit for a purpose other than prosecuting a dispute, and under which repayment of the money or credit is conditioned upon the consumer's recovery of money in a dispute or where recourse against the consumer by the person providing the money or credit is limited exclusively or primarily to the amount recovered by the consumer in a dispute.  This bill would define provider of money or credit as a consumer lawsuit lender.  This bill would provide that each provision of money or credit would be deemed to be a consumer loan and the maximum finance charge on the loan would be as provided in this bill, regardless of the amount of the loan or credit provided."
The President and Chief Executive of the highly influential Business Council of Alabama (BCA) William J. "Billy" Canary spoke in favor of the bill.  President Canary said, "The presence of the third party increases litigation costs."  The presence of the third party causes plaintiffs to reject good settlements.
Canary said, "This has been on our legal and judicial reform agenda."  Canary said that those companies don't take cases that don't have good prospects of winning and charged that they extend lawsuits.
Sen. Hank Sanders (D from Selma) question why with prison overcrowding the legislation created more people with criminal records because of penalties in the legislation. 
Sanders said that the 10 percent maximum rate in the legislation is an unreasonably low level that means nobody will be able to operate in Alabama.  "Payday loans are much higher and there is no penalty."
Sen. Ward said, "I am for reducing payday loans rates."
Sen. Sanders said that banks couldn't issue credit cards if they could loan no more than 10%.
Senator Paul Sanford (R) said that he was a free market Senator and did not like the state capping interest rates.
The Director of Government Affairs for Oasis Legal Financial, Eric Schuller said that Oasis purchases a settlement.  "This is not a loan."  "There are no payments made while the case is out.  There are no credit checks and we don't care if they have money in the bank and don't care if they have a job.  All we care about is if they have a prospect of a settlement."
Schuller said, "We wait often 18 or 24 plus months.  We have one case in Alabama that has been going on for 8 years."  Director Schuller said that it is impossible to owe more than the settlement. 
Schuller provided the Senators with a list of clients who have used the service in their individual districts.  "They aren't using the money to go to the Bahamas.  They use it to maintain a roof over their head, pay the light bill, pay the car payment."
Schuller said that the industry wanted regulation; but "This bill is designed to do one thing and that is too put the industry out of business.  There is a need for this product because consumers have been slow walked by the insurance companies."  Our average payment is just $1800 and typically we won't pay out more than ten percent of the anticipated settlement with five to seven percent in the initial payment.
Sen. Ward said that Tennessee has a bill that passed last year.
Schuller replyed "As a result companies have pulled out of the state."
Sen. Ward said that anytime I hear an industry present the idea that we want to come in and regulate ourselves consumers and citizens of the state are not well served.
Sen. Sanford asked: "Where would a plaintiff in the case know where to get a legal finance company and what percentage of the loans (fundings or whatever you call it) default?
Schuller said that they find us on the internet and 27 percent….for our company.
Sen. Hightower said I could not find any information about your company.
Schuller said we are a privately held company. 
Director Schuller said, "The 300 percent interest rate is a misnomer it is over the life of the product NOT on an annual basis.  There is a lot of risk with this."
Sen. Hightower asked: "You are making a lot of money of the people you are selling this product to.  Why doesn't somebody come in with ten percent interest and take away your business?"
Schuller answered, "Because they can't.  We have a nontangible asset.  We have pieces of paper there is nothing that the people that lend us our money can get if we default."
Schuller said that if the client gets nothing from the law suit, "We get nothing.  We have never gone after and will never go after our clients." 
Former Georgia Attorney General Thurburt Baker (D) spoke next in support of SB68.  "I am here on behalf of the U.S. Chamber of Commerce."  Former GA AG Baker said that the Chamber has gotten a lot of complaints about this product.  People would call in $10,000 loan ended up owing $20,000 and did not understand the process. 
AG Baker said the big issue is whether it is a loan or not.  The problem for the industry is the transaction becomes subject to consumer lending if it is a loan and a regulated transaction.  "I am a country lawyer myself."  The industry advertises itself as loans and they have advertising and it is not just the internet.
Baker said that someone gets injured.  Then they hire lawyers usually on the contingency that the lawyers will be paid out of the settlement.  Lawyers would not take the case on contingency unless there is a good chance of winning.  Then these companies come in and claim a portion of the settlement after the lawyer's contingency.  The risk is much overstated.
AG Baker said, "The transaction tends to re-victimize the persons injured.  Attorneys get 33 percent of the settlement then the industry takes another big bite out of the apple."  "The is a billion unregulated industry.  It is like the wild wild west out there.  This is a good bill.
Baker said, "The chamber is not opposed to this type of loan per se, but there needs to be some safegards in place."  Baker said that the bill was produced by the business community, the state attorney generals, plaintiffs attorneys and consumer groups all coming together in a coalition.
Sen. Sanford said, "I was taken back by you using the term "victimize"."  There are 45 residents in my district who used this product.  The reasons they gave for using the product are: I lost job because of my wreck, I was homeless, the company helped me get caught up on my bills…. "You are saying somebody is victimizing them?"
AG Baker said that a number of states have started to get caught up with this industry and have regulated it as loans.  Attorney Generals have gotten involved.  The Banking Administrator in Kansas.  The trend nationwide is toward regulation.
The Executive Director of the American Legal Finance Association Kelly Gilroy told the Senators that the industry is open to regulation but opposes SB68 as too restrictive.
Among other provisions Sen. Ward's bill, SB68, would: require that each consumer lawsuit lender get a license, allow the Superintendent of Banks of the State Banking Department to issue regulations and interpretations, would provide that criminal penalties be provided for willful violation of the maximum finance charge provision or for failure to get a license, would limit the interest rate on the loans to just ten percent, and set the license at $125 per agent and branch.
SB68 was held over in committee for another week.
Jones says Senate race a choice between "substance and leadership, and nothing"
"One of the great disappointments in this campaign is that Alabama is not really getting choices between substance and substance," Jones said.
Speaking outside the Calhoun County Democratic Party headquarters in Anniston on Friday, Sen. Doug Jones, D-Alabama, told a group of supporters that Alabamians haven't gotten a look at what his Republican opponent might do if he wins the Nov. 3 election. 
"One of the great disappointments in this campaign is that Alabama is not really getting choices between substance and substance," Jones said. "They're getting a choice between substance and leadership, and nothing — nothing. We have not heard anything from Tommy Tuberville about what he really wants to do." 
While Jones has held numerous interviews with the media, and regular web briefings over the summer and in recent weeks, Tuberville's campaign seems to prefer the safety of keeping Tuberville from making possible gaffs or damaging statements in interviews. 
Tuberville hasn't agreed to interviews with traditional media outlets, or to debate Jones, and instead has focused on conservative talk radio spots, speaking to smaller Republican groups and at private parties.
Tuberville's campaign has ignored or denied our numerous attempts to interview Tuberville, including another request on Friday. He also declined to attend a student forum held at Auburn University on Wednesday, which Jones attended. The forum was sponsored by the Auburn College Republicans and College Democrats.
"If you ever hear something Tommy Tuberville says, it is just simply this: 'Build a wall. No amnesty. Drain the swamp.' That ain't him. That's Donald Trump," Jones said. "He cannot think for himself. He doesn't think for himself." 
Jones spoke of his record of working to help veterans through legislation. And he referred to Tuberville's nonprofit for veterans and reporting that indicates, through tax records, that less than a third of the money raised for Tuberville's charity went to help veterans. 
"I don't just create charities and send only pennies on the dollar. I do things for the veterans of this state and this country," Jones said. 
Jones also made a case for Alabamians to remember the contributions past Democrats made in the state. Jones said it was Democratic Sen. John Sparkman who helped build Alabama's Redstone Arsenal. 
"It was a Democrat, Lester Hill, who built the rural hospitals around here that Donald Trump and Mitch McConnell and Tommy Tuberville are trying to destroy," Jones said. "It was Howell Heflin who built up agriculture in this state. Those are the Democrats. It was Franklin Rosevelt that put electricity in this state. We're going to do the same thing for broadband. People forget those things. They forget those things because we've let other people define us with lies."
Jones plans to visit Jefferson County on Saturday, then on to the Black Belt and Mobile on Sunday with another stop in Birmingham on Monday afternoon. 
"The goal is to get everybody out. That's the thing if we want to continue to ensure Alabama moves forward — moves forward and not backwards, to continue to have somebody, if I do say so myself, somebody that's just not going to damn embarrass us," Jones said.
"We've had too much of that in Alabama," Jones said, "and I bet you it won't be a year that Tommy Tuberville would be an embarrassment to this state because he doesn't know the issues. He doesn't know what to do, and he's dang sure not going to know what to do when Donald Trump is not president of the United States." 
Jones encouraged supporters to be skeptical of recent polling. One such recent poll, by Auburn University at Montgomery, puts Tuberville ahead of Jones by 12 percentage points, 54 to 42.1. An internal poll by Tuberville's campaign puts Tuberville ahead by 15 percentage points, while an internal poll from the Jones camp put Jones ahead by one percentage point. 
"Don't listen to these polling folks that come in, and they don't know Alabama, and they don't know what they're doing. We're tracking this race, and I can tell you, everything has been moving in our direction the last two months," Jones said. 
People standing along roadsides holding his signs and showing support, Jones said, is "the energy we've got out there. That's what you can't poll."
Ellen Bass of Anniston, standing outside the Calhoun County Democratic Party headquarters just after Jones spoke, told APR that she has numerous Republican friends who are voting for Jones.
"My hat's off to them because they're coming out," Bass said. "They recognize that he is a better candidate."
Ciara Smith, 21, newly elected to the Anniston City Council, told APR outside the headquarters building that Jones is the better candidate.
"I think that he's educated. I think that he speaks with passion and heart," Smith said. "And he knows what he's talking about, which is important, and which is more than we can say about the other candidate."
Speaking to APR after his speech to supporters, Jones said that he feels very good about the state of his campaign.
"Everything we're seeing is moving in our direction," Jones said. "And the more he stays hidden, the better it is for us."