Roby Recounts Details of Middle East Trip
By Brandon Moseley
Alabama Political Reporter
US Representative Martha Roby (R-Montgomery) traveled throughout the Middle East as part of a defense-related Congressional Delegation.  Following her trip, Rep. Roby briefed constituents in an email.
Congresswoman Roby said that the purpose of her trip was, "To evaluate the rising influence of ISIS and Iran and to examine the potential impacts on US interests at home and abroad. We had a number of productive meetings with officials from allied countries, our ambassadors and military personnel throughout the region."
First Rep. Roby and the Congressional delegation led by Speaker of the House John Boehner went to the United Kingdom where they met with Chancellor of the Exchequer George Osborne and visited the Wilmslow facility of the Waters Corporation, an American-based science company.
Rep. Roby said, "We actually visited Manchester, where more than 70 years ago, General George S. Patton and his Third Army were stationed prior to the Normandy invasion. The United Kingdom remains one of our closest allies, and I am thankful for its leaders' willingness to continue to work together on economic matters and in the fight against terror."
Rep. Roby wrote, "Next up was a visit with His Majesty King Abdullah II, US Ambassador Alice Wells and other officials in Jordan. As you may know, Jordan is one of our most valuable allies in the fight against ISIS. Our delegation voiced our shared concerns about Iran's nuclear agenda and the threat of ISIS, topics that were discussed in the majority of our meetings throughout the week."
Rep. Roby continued, "One of the focal points, for me, during this trip was our stop in Baghdad. While there, we met with Iraqi Prime Minister Haider al-Abadi, Speaker of the Council of Representatives of Iraq Salim al-Jabouri, US Ambassador Stuart Jones and Lt. General James L. Terry, commander Combined Joint Task Force-Operation Inherent Resolve."
The conservative congresswoman warned, "With sequestration in place, there is a real threat to future defense funding that will directly impact our military's ability to respond to emerging threats around the world. Meanwhile, global security issues are only growing more complex."
Rep. Roby said, "I believe it is crucial that defense-minded members have a seat at the table, and it's my responsibility to make sure our National security is properly funded."
From Iraq Roby and her colleagues traveled on to Saudi Arabia for a visit with Interior Minister Mohammad bin Naif and Defense Minister Mohammad bin Salman.  Roby said that Saudi Arabia is leading the fight against rebels in Yemen.
The Shia rebels in Yemen have toppled a US backed Sunni led regime there in recent weeks.
Next the group visited Israel where Roby and her colleagues I met with Israeli Prime Minister Benjamin Netanyahu.
Representative Roby said, "We had a long, productive discussion with Prime Minister Netanyahu about our shared concerns relating to Iran's nuclear capabilities. Under no circumstances can we allow Iran to build a nuclear weapon. It would threaten our allies, and it would cause a very serious ripple effect throughout the Middle East. Our delegation assured the prime minister that we stand with Israel and that we will continue to work with its leaders to promote peace in the region."
While there Roby traveled to the border of the Gaza Strip and received a briefing on the system of intricate "terror tunnels," which are used by Hamas for military purposes. The group were briefed on the situation in Gaza and visited the Black Arrow Paratrooper Memorial.
Congresswoman Roby concluded, "I am grateful for the privilege of traveling with my colleagues throughout the Middle East and appreciate the willingness of each of these nations' officials to meet with us. It is a great honor to represent our country abroad. I want to say a special thank you to the individuals who work on behalf of the United States around the world, from our ambassadors and the diplomatic security team to our military personnel. The work you do is so important for protecting our Nation's interests at home and overseas."
Congresswoman Martha Roby represents Alabama's Second Congressional District.
There may be one more red snapper weekend coming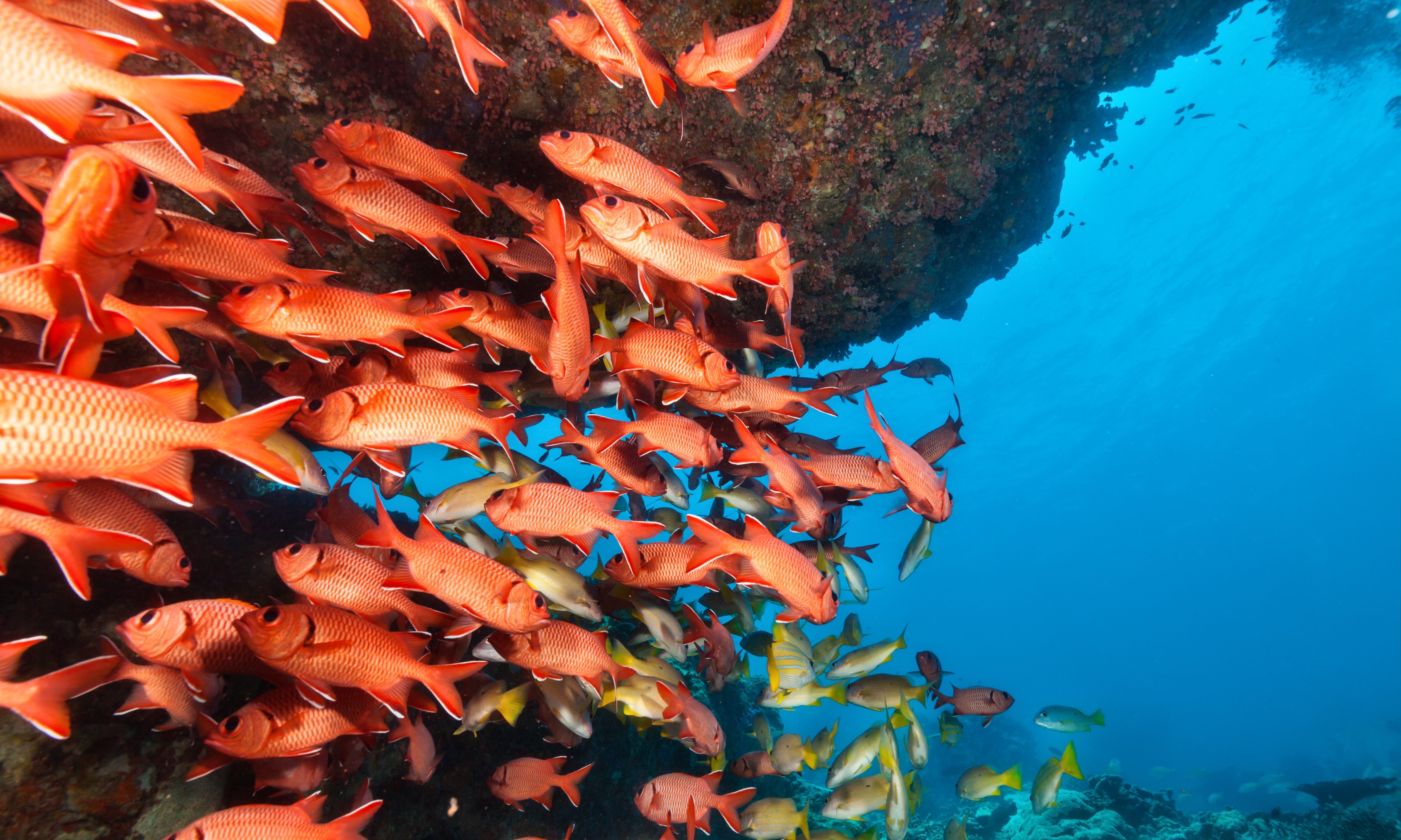 The Alabama Department of Conservation and Natural Resources announced Thursday that their preliminary 2020 red snapper numbers show that Alabama fisherman may have not reached their quota on the pounds of red snapper taken this year. This opens the possibility that the state may add a fall opportunity to catch the fish, which is highly prized by saltwater anglers.
Scott Bannon, the director of the Alabama Marine Resources Division, said that the preliminary harvest numbers for the private recreational sector indicate about 100,000 pounds remain in the quota of 1,122,622 pounds.
The red snapper season for private recreational anglers, which includes state charter vessels, was supposed to have originally lasted 35 days, beginning the Friday of Memorial Day weekend; however, state regulators cut the season to just 25 days when they noticed an uptick in the number of boats on the water this year compared to previous years.
It now appears that the state did not reach quota.
Bannon said he and Commissioner of the Alabama Department of Conservation and Natural Resources Chris Blankenship are discussing options that would give Alabama anglers another option to catch Alabama's most prized reef fish species.
"The private recreational angler season went really well even though we closed a little earlier than we anticipated," Bannon said. "The data showed a tremendous number of people took advantage of the season, especially with the opening earlier on May 22."
Bannon said that the MRD detected a significant uptick in angler participation this year when they analyzed the data.
"The average vessel trips for the season were 713 trips per day," Bannon said. "That means a lot of people went fishing compared to the last two years, which had an average of about 530 vessel trips per day."
Bannon believes that the coronavirus crisis was a major factor in more Alabamians going fishing this year.
"I think people took advantage to go snapper fishing when they could not participate in other activities," Bannon said. "They could not get on cruise ships. They couldn't go to Disney. People were not playing travel sports. Boating was considered a safe outdoor activity, so I do think the COVID-19 pandemic affected the snapper season. I think it prompted more people to go snapper fishing than we had in the past."
Bannon said that they might have shortened the snapper season even further than they did without Tropical Storm Cristobal, which significantly limited fishing on the third weekend of snapper season.
"Even after the second weekend, I had people tell me about the high number of boats they were seeing offshore," Bannon said. "They said there's no way we're going to make it to July 19. My thoughts were that as the season progresses the fervor dies down in July, and fishing gets a little tougher. Again, with not having other activities available, the weather outside that Cristobal weekend was really good and people went fishing."
"The Cristobal weekend slowed down the catch effort," Bannon explained. "You can also see the weekend days had much higher catch effort."
The five Gulf states were granted control of red snapper management in 2018. Alabama added Mondays to the weekend to try to spread out the effort and provide more opportunities to fish.
"I think adding Mondays was a success," Bannon said. "Some people felt that had a negative impact and reduced season length because of the Monday fishing. But if you add up all of the Monday effort, it is barely more than our peak Saturday. Mondays did exactly what we hoped it would do. It provided opportunities to avoid the Saturday chaos, allow people who work weekends an opportunity to go, and allow people who were on vacation who had to travel on Saturday to have an extra opportunity. And, if you were local, the feedback I got was they took advantage of Mondays instead of trying to fish on Saturdays when the effort was so high. They didn't fish any more because it was open on Mondays; they just fished a different day."
Red snapper season closed down after July 3.
"I know there was disappointment that we didn't have red snapper for the Alabama Deep Sea Rodeo, being the nation's largest fishing tournament," Bannon said. "With all of the other challenges the rodeo had with the COVID-19 issues and all the events that were canceled, I think they had the best event they could under the circumstances."
Alabama charter boat fleet still operates under federal management through NOAA Fisheries. The charter season opened on June 1 and ran straight through August 1.
"I think the charter season went really well, especially considering that, when the coronavirus first hit, a lot of people were canceling trips early in the year," Bannon said. "As boating was considered a safe activity, many of the boats adjusted their capacity so people felt comfortable and safe. They lost the Cristobal weekend just like everyone else, but they got to fish pretty consistently for the 62 days they were open. From my discussions with the captains, they considered it a very good season considering the COVID circumstances. And I think they'll have a good fall season as people still have limited outdoor activities. The charters will target other fish, like amberjack, which is scheduled to be open until October 31. They can also catch vermilion snapper (beeliners) and other reef fish species as well as king mackerel."
Bannon said that he was encouraged by the variety of sizes of red snapper.
"We had a large number of smaller fish, which we attribute to a strong year-class of fish," Bannon said. "Those younger fish will crowd those reefs. What you should see in the next year or two, those fish will be growing up around those reefs and then dispersing. We should be able to follow the year-class and see how it works out over the next few years."
What state regulators will do to allow more fishing opportunities for red snapper, or even if there will be another red snapper weekend, has not yet been determined.
August is the month to renew your hunting and fishing licenses.
Alabama has an enormous variety of outdoor opportunities for hunters and fishermen. You can literally hunt and fish year-round in Alabama. Unlike youth sports or attending sporting events, concerts, movies, shows or shopping, the whole family can participate in both hunting and fishing while still socially distancing and protecting themselves from catching and spreading the coronavirus.