Human Trafficking Legislation Introduced in Legislature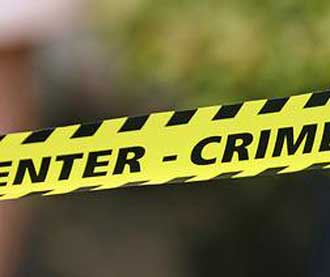 By Brandon Moseley
Alabama Political Reporter
On Tuesday, April 7, Alabama Human Trafficking Task Force Chair and State Representative Jack Williams (R-Vestavia) introduced the Alabama Human Trafficking Safe Harbor Act, HB433.  This bill will add a Safe Harbor provision to current law for a child who is engages in the act of prostitution.  The bill would prevent sexually exploited children from being adjudicated as delinquent or be convicted of the crime of prostitution.  Instead a juvenile court will retain jurisdiction over sexually exploited children to make sure that they have access to shelter, health care, and mental health counseling. 
Representative Williams said in a written statement, "I introduced HB433 to protect children who are victims of human trafficking.  This bill will keep minors charged with prostitution under the authority of DHR and out of the courts, ensuring the state treats them as victims not criminals."
This legislation also authorizes the assessment of an additional fine of $500 upon conviction of the crime of promoting prostitution.  The fine will be paid to a court-certified therapeutic counselor that offers education, treatment, and prevention counseling to persons convicted of prostitution offenses.
The Alabama Human Trafficking Safe Harbor Act has a bipartisan group of 61 cosponsors and is pending action in the Alabama House Judiciary Committee.
On Friday, April 10, the Alabama Human Trafficking Task Force announced in a statement that they fully support this bill and asks Alabamians to contact their State Representatives and State Senators to encourage them to vote "Yes" in support of HB433. 
The Alabama Human Trafficking Task Force was established in April 2014 to fight the growing problem of human trafficking which the FBI says is now tied with illegal arms trafficking as the world's second largest criminal enterprise, behind only the illegal drug trade.  The task force meets once a quarter at the Alabama State House.
Society glamorizes prostitution.  For most the reality is far different.  Most prostitutes enter the lifestyle in their early teen years or far earlier.  Pimps are actively looking for runaways or children from troubled homes.  
The Alabama Human Trafficking Task Force was created by Joint House Resolution 270 passed by the Alabama Legislature in April of 2014.  The Task Force was charged with developing a plan to fight the growing specter of human trafficking, particularly of women, in and through Alabama.
Federal law enforcement authorities met on Thursday, January 15 to discuss the growing human trafficking problem. US Attorney George Beck Jr. said in a written statement. "It is critical that citizens and law enforcement be more proactive and take every opportunity to learn how to recognize the signs of a terrible crime that results in the abuse, intimidation, and enslavement of women and children."
Alabama Attorney General Luther Strange (R) addressed the Alabama Human Trafficking Task Force in January. "This is a problem that most people do not even want to acknowledge that exists, much less talk about," AG Strange said.
Human Trafficking is the most common form of modern day slavery worldwide and is a growing problem in the United States. According to information from the task force's web site, it is estimated that 300,000 American youth are vulnerable to becoming sex trafficking victims.  Pimps target runaways, homeless, and abused and/or neglected children. Child sex trafficking is estimated to be a growing $9.8 billion industry in the US.
According to the website, the Trafficking Victims Protection Act of 2000 defines human trafficking as labor trafficking and sex trafficking. Traffickers gain complete control of their victims through coercion, force, or fraud. Although both types of trafficking occur, sex trafficking is the most prevalent form in the United States.
According to information on the task force's website, there are an estimated 27 million slaves living in the world today……believed to be more now than at any time in the history of the world and has recently surpassed the illegal weapons trade as the number two criminal enterprise (behind illegal drugs) globally.
For more information about the Alabama Human Trafficking Task Force visit their website at:
www.enditalabama.org
Alabama nursing homes can't use rapid COVID-19 test machines without federal guidance
In Alabama, there were 686 coronavirus deaths in long-term care facilities as of Wednesday, which was 42 percent of the state's 1,639 COVID-19 deaths at that point.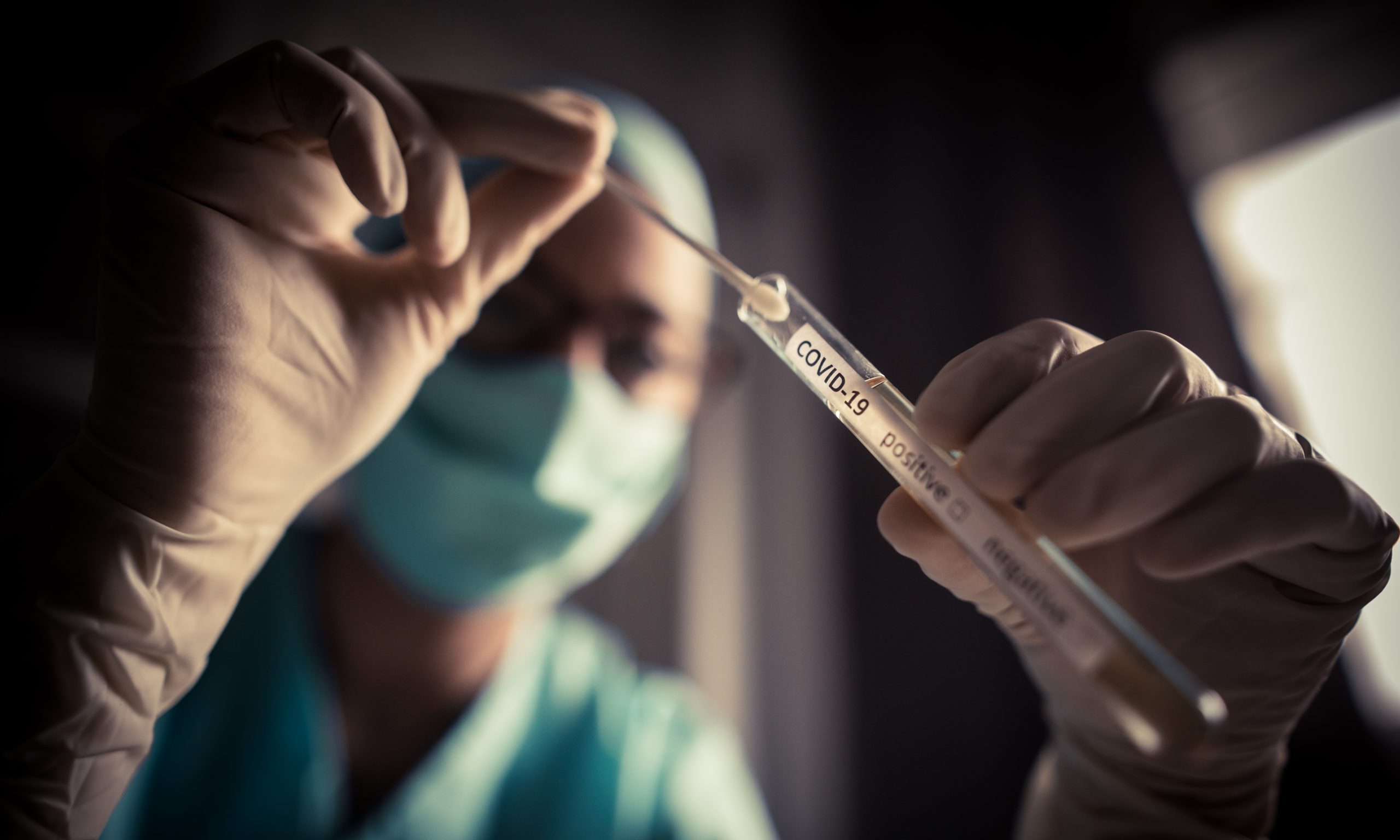 Some Alabama nursing homes have received rapid, point-of-care COVID-19 test machines, but without guidance from the federal agency that sent them, the machines aren't being used.
It's been three weeks since the Centers for Medicare and Medicaid Services in a nationwide conference call with nursing home administrators announced plans to disburse the machines, which can provide results in 15 minutes.
John Matson, director of communications for the Alabama Nursing Home Association, told the Alabama Political Reporter on Wednesday that CMS has said it will send the rapid testing machines to 78 Alabama nursing homes to start, and eventually will supply one to each nursing home in the state. He said some of those 78 facilities have received them while some are still waiting for delivery.
"The biggest thing we're waiting on from CMS is guidance on when and how it wants us to use these machines," Matson said.
Matson said that CMS officials on the July 16 conference call said that regulations and guidance on the testing machines weren't yet ready, but that the agency wanted to go ahead and disburse the machines.
"They wanted to distribute machines and then let the guidance and the regulations catch up," Matson said.
The Trump administration touted the rapid tests machines' ability to bolster testing in nursing homes, which care for older, sick people who are at most risk of serious complications and death due to coronavirus.
As of July 30, 43 states reported 62,925 COVID-19 deaths, which was 44 percent of all coronavirus deaths in those states, according to the Kaiser Family Foundation.
In Alabama, there were 686 coronavirus deaths in long-term care facilities as of Wednesday, which was 42 percent of the state's 1,639 COVID-19 deaths at that point.
While nursing home administrators await those federal guidelines to be able to use the rapid test machines, it's taking longer to get COVID-19 test results from many labs. Matson said some nursing homes are seeing wait times for results as long as a week, which public health experts say makes the results nearly worthless.
"Not every nursing home is experiencing that, but we do know that some are experiencing a longer turnaround time," Matson said.  "As we've said before, knowledge is key, and when we run those tests we need those tests results back in a timely manner so we know how to properly treat our patients and our employees."
The Alabama Department of Public Health on July 31 said that as Alabama continues to see an increase in the number of new COVID-19 cases, it's taking commercial labs and ADPH's lab an average of seven days to get results.
ADPH in the release states that the lengthier turnaround time for test results is due to several factors, including supply chain problems with test reagents, more demand for coronavirus tests nationwide, "and in some cases, increased numbers of unnecessary tests."
"I think it's important to emphasize that that is essentially a worthless result," said Dr. Jeanne Marrazzo, director of infectious disease at UAB, during a press briefing July 30. "At that point, all it tells you is that six days ago you were negative."
And there are problems with the rapid testing machine's accuracy. CMS has said the machines have an error rate of between 15 and 20 percent, and that a negative test result on the machines shouldn't be used to rule out a possible case.
"Negative results should generally be treated as presumptive, do not rule out SARS-CoV-2 infection and should not be used as the sole basis for treatment or patient management decisions, including infection control decisions," CMS said in a FAQ on the rapid test machines for nursing homes.
Matson said CMS told nursing homes that while a negative test result should be followed up with a subsequent lab test to be certain, a positive result on the rapid test machines very likely means the person has coronavirus.