INSIDE THE STATEHOUSE
By Steve Flowers
As the world turns in Alabama politics, a lot has happened in the first three months of 2015. After Inauguration Day, a federal judge in Mobile ruled Alabama's constitutional amendment banning same-sex marriage was not constitutional under federal law. In appeals to the U.S. Supreme Court it was obvious that the high tribunal conferred with the lower court ruling and gave every indication that they would render a final edict on the subject come June. By midsummer same-sex marriage will be the law of the land as decreed by the omnipotent U.S. Supreme Court.
There is not much that our state leaders/politicians can do but bark at the moon, which is exactly what our stalwart, religious, Ten Commandments Judge Roy Moore has done quite valiantly and in vain. He has ridden his high horse from Gallant again, much to the delight of our very religious state. Moore gallantly instructed the probate judges to refuse to issue marriage licenses to gay and lesbian couples. He made national news and further endeared himself to his evangelical base.
Unfortunately, it will be to no avail. As most ninth grade civics students know, federal law supersedes state law. Governor Robert Bentley expressed his disapproval and filed the proper legal appeals to the liberal court ruling. However, his protest was less overt and more tempered. Due to the national exposure the state was about to receive from the 50th anniversary of the Selma to Montgomery march, Gov. Bentley probably felt like one black eye from the national spotlight was enough.
Longtime Mobile Republican organizer and activist, Terry Lathan, was elected Chairwoman of the Alabama Republican Party in February. She succeeds Bill Armistead. She defeated former State Representative Mary Sue McClurkin of northern Shelby County in a close vote. Either lady would have been a good choice for the dominant party in the state. Lathan prevailed because of her long years of toiling in the State Republican vineyards. In addition, the difference probably came down to Bob Riley being for Mary Sue McClurkin. The former governor's endorsement was the kiss of death.
Andalusia attorney, Tom Albritton, has been named the new director of the Alabama Ethics Commission.  He follows longtime director, Jim Sumner.  Albritton has been in private practice for 23 years.  He is a peer and friend of Andalusia State Representative Mike Jones who chairs the House Judiciary Committee.  His father is retired federal judge Harold Albritton.  Andalusia has a reputation for having outstanding attorneys over the years.
The Alabama Senate unanimously approved one of their former colleagues to the Ethics Commission. Former State Senator Jerry Fielding of Sylacauga will be going on the Ethics Commission. Prior to serving in the Senate, Fielding had a distinguished judicial career as a district and circuit judge for more than 20 years.
Speaking of the State Senate, they and the Alabama House of Representatives have given a thumbs down to Governor Robert Bentley's revenue enhancement proposals. Most of these ultraconservative legislators have taken a no tax pledge and are more loyal to Grover Norquist than Gov. Bentley. They have thumbed their noses at the governor and treated him and his programs with complete disdain. They have simply chosen to continue to kick the can down the road when it comes to funding the basic needs of state government in pretty much the same way the Democrats did in years past. They have focused their attention instead on passing legislation saying that officials do not have to be forced to perform ceremonies to which they have religious objections – by the way, they already have this right; whether to execute prisoners with a lethal injection or by the electric chair; legislation to make Lane cake the state cake; and how many feet a car has to be away from a bicyclist.
These measures are popular with constituents. However, when the same constituents do not have any state troopers to enforce the five foot limit on cars and bicycles or any roads to drive their cars and bicycles on they may look back and think that the legislature fiddled while Rome burned.
See you next week.
Steve Flowers is Alabama's leading political columnist. His weekly column on Alabama politics appears in over 60 Alabama newspapers. He may be reached at www.steveflowers.us.
Opinion | The blackest Black Friday ever
"The coming weeks are going to be difficult, no doubt about that."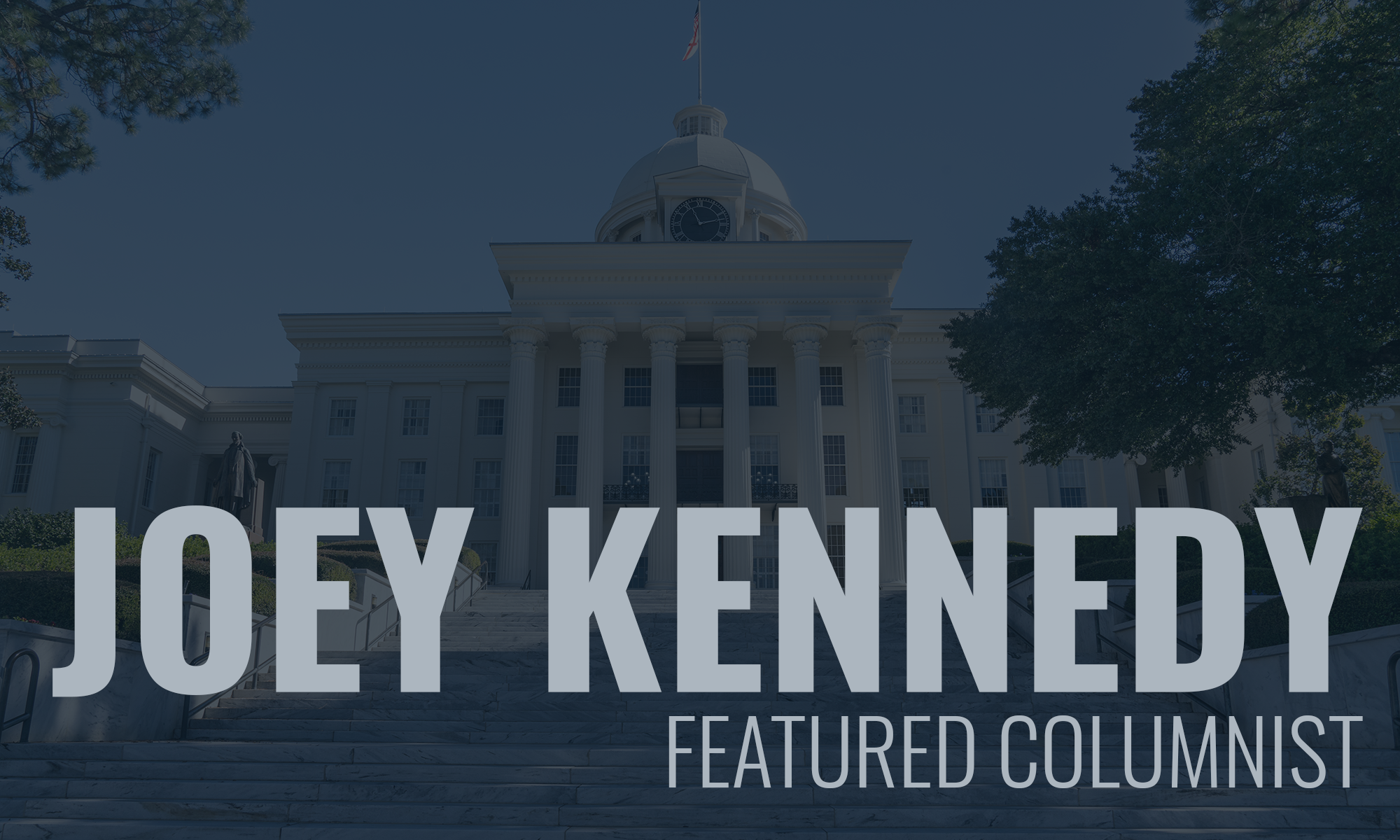 Thursday was Thanksgiving, and it's understandable that many people didn't have a lot to be thankful for. More than 260,000 people are dead because of the COVID-19 pandemic that Donald Trump simply ignored. Around 3 million people have been infected, with many of those suffering lifelong health complications from the virus.
A first Thanksgiving without loved ones. A first Christmas without loved ones bearing down.
Millions of people lost their jobs because of the pandemic. Hundreds of thousands are in danger of being evicted from their homes. Many don't have water or power or heat as the winter settles in.
Thanksgiving? Really?
Except …
Yes, there are many things to be thankful for. Our families, if we have them. Our friends, and we all have them. Our animals, and many of us have them.
We can be thankful that the long, horrible tenure of Donald Trump is nearly over. It's the end of an error.
We can hope that racism will be wrong again. That homophobia, misogyny, xenophobia, and cruelty will fall from the everyday ordinary to the awful extraordinary. Kids in cages, separated from their parents, no more. Chaos in government simply an anomaly at last.
We can hope. That alone is something to be thankful for.
The year 2020 has been a hot mess. Masks, social distancing, hand washing and sanitizing are the norm now. They may be forever.
We should be thankful that COVID-19 vaccines are on the horizon. But that's a strange thankfulness, and we cherish a vaccine for a disease that didn't have to spread as far and wide as it did. It was mismanaged as badly as a crisis can be mismanaged.
There still are people out there who refuse to wear masks or who believe the virus is a hoax. A doctor described people she was caring for who were dying, and all the time denying the virus existed, even to their last breaths.
That's certainly nothing to be thankful for.
Our health care workers, those on the front lines, deserve our thanks and our love. As do grocery store workers, first responders, teachers, and delivery people. Heroes work there.
I'm personally thankful for my wife of 41 years. My daughters in San Diego. My friends here and elsewhere. My pugs and other dogs and animals. I've got plenty to be thankful for, when we pare life down and don't expect so much.
The coming weeks are going to be difficult, no doubt about that.
Too many people traveled this Thanksgiving, and there's going to be a price to pay. Too many people are making plans for Christmas, and there's going to be a price to pay. Too many people are planning New Year's Eve celebrations, and there's going to be a price to pay.
Oh, I'll have some champagne and stay up until midnight on New Year's Eve, if only to witness that this damn year doesn't hang around for one second longer than is allowed.
Perhaps we can see a light at the end of this 2020 tunnel. Maybe by spring, we'll all be vaccinated, and this pandemic will be at the beginning of its end.
But if 2020 has taught us anything, it's that we can't count on, yes, anything.
This is Black Friday. The blackest Black Friday ever. Be careful out there. Wash your hands and wear a mask. Take care of each other. Believe in science. Don't trust a reality show president who, fortunately, finally has been fired.
Do your best to do your best. Let's have a new year that at least promises hope.
Dig deep and find what you're thankful for. Then hug it close with all your might.