INSIDE THE STATEHOUSE
By Steve Flowers
As the world turns in Alabama politics, a lot has happened in the first three months of 2015. After Inauguration Day, a federal judge in Mobile ruled Alabama's constitutional amendment banning same-sex marriage was not constitutional under federal law. In appeals to the U.S. Supreme Court it was obvious that the high tribunal conferred with the lower court ruling and gave every indication that they would render a final edict on the subject come June. By midsummer same-sex marriage will be the law of the land as decreed by the omnipotent U.S. Supreme Court.
There is not much that our state leaders/politicians can do but bark at the moon, which is exactly what our stalwart, religious, Ten Commandments Judge Roy Moore has done quite valiantly and in vain. He has ridden his high horse from Gallant again, much to the delight of our very religious state. Moore gallantly instructed the probate judges to refuse to issue marriage licenses to gay and lesbian couples. He made national news and further endeared himself to his evangelical base.
Unfortunately, it will be to no avail. As most ninth grade civics students know, federal law supersedes state law. Governor Robert Bentley expressed his disapproval and filed the proper legal appeals to the liberal court ruling. However, his protest was less overt and more tempered. Due to the national exposure the state was about to receive from the 50th anniversary of the Selma to Montgomery march, Gov. Bentley probably felt like one black eye from the national spotlight was enough.
Longtime Mobile Republican organizer and activist, Terry Lathan, was elected Chairwoman of the Alabama Republican Party in February. She succeeds Bill Armistead. She defeated former State Representative Mary Sue McClurkin of northern Shelby County in a close vote. Either lady would have been a good choice for the dominant party in the state. Lathan prevailed because of her long years of toiling in the State Republican vineyards. In addition, the difference probably came down to Bob Riley being for Mary Sue McClurkin. The former governor's endorsement was the kiss of death.
Andalusia attorney, Tom Albritton, has been named the new director of the Alabama Ethics Commission.  He follows longtime director, Jim Sumner.  Albritton has been in private practice for 23 years.  He is a peer and friend of Andalusia State Representative Mike Jones who chairs the House Judiciary Committee.  His father is retired federal judge Harold Albritton.  Andalusia has a reputation for having outstanding attorneys over the years.
The Alabama Senate unanimously approved one of their former colleagues to the Ethics Commission. Former State Senator Jerry Fielding of Sylacauga will be going on the Ethics Commission. Prior to serving in the Senate, Fielding had a distinguished judicial career as a district and circuit judge for more than 20 years.
Speaking of the State Senate, they and the Alabama House of Representatives have given a thumbs down to Governor Robert Bentley's revenue enhancement proposals. Most of these ultraconservative legislators have taken a no tax pledge and are more loyal to Grover Norquist than Gov. Bentley. They have thumbed their noses at the governor and treated him and his programs with complete disdain. They have simply chosen to continue to kick the can down the road when it comes to funding the basic needs of state government in pretty much the same way the Democrats did in years past. They have focused their attention instead on passing legislation saying that officials do not have to be forced to perform ceremonies to which they have religious objections – by the way, they already have this right; whether to execute prisoners with a lethal injection or by the electric chair; legislation to make Lane cake the state cake; and how many feet a car has to be away from a bicyclist.
These measures are popular with constituents. However, when the same constituents do not have any state troopers to enforce the five foot limit on cars and bicycles or any roads to drive their cars and bicycles on they may look back and think that the legislature fiddled while Rome burned.
See you next week.
Steve Flowers is Alabama's leading political columnist. His weekly column on Alabama politics appears in over 60 Alabama newspapers. He may be reached at www.steveflowers.us.
Print this piece
Opinion | Dodge the Economic Impact Payment card fees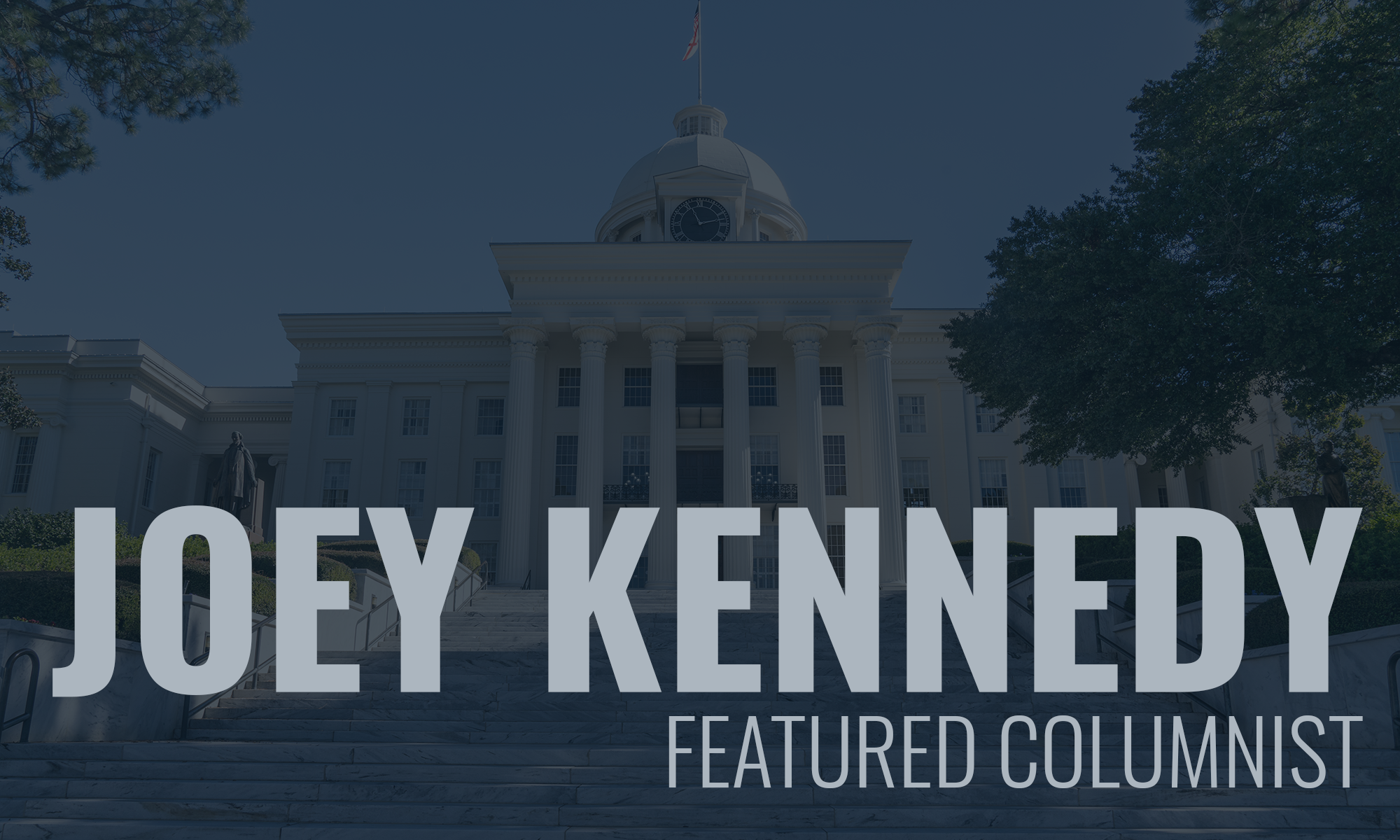 My wife received her $1,200 stimulus payment as a direct deposit several weeks ago. I did not get one, even though we file a joint income tax return, she makes more money than I, and our money is deposited into the same bank account.
I just figured there was some kind of mix-up. That's fine; mostly I'm patient when I'm getting "free" money. I'm not teaching this summer, so the money will come in handy when it comes.
Then this week, a lawyer friend and his wife received their stimulus money on a prepaid debit card. Luckily, my lawyer friend is a lawyer. He always reads the fine print.
More than likely, I would have thrown the fine print part of the stimulus in the trash, and maybe the debit card, too, because the whole thing looks like some sort of scam. And my friend says that in some ways, it is.
About 4 million of the debit cards were sent out by "Money Network Cardholder Services," with a return address in Omaha, Neb. They are issued by MetaBank, N.A. There is no indication on the envelope that this is indeed the stimulus money approved by Congress. There is a flier inside that says "Enclosed is your Economic Impact Payment Card." According to reports, the debit cards have been tossed into the garbage by people who think they are some elaborate scam or a solicitation for one of those high-interest credit cards.
They are valid, and your money is loaded onto them for you to spend like any Visa card. Except there are some catches, and this is what my friend is miffed about. He believes unsophisticated folks (that could be me) and marginalized people who receive the cards will succumb to the various fees that an unaware card user can incur.
Most services have no cost. Buy what you want, call for a balance inquiry, transfer the funds to your personal bank account, and use in-network ATMs that carry the AllPoint brand and you won't be charged.
However, there are fees for using out-of-network, domestic ATMs ($2 after the first withdrawal), $3 for ATM withdrawals in another country, even getting a balance from your ATM, either in-network, out-of-network, domestic and international (25 cents a pop).
If your card is lost or stolen, you'll pay for that as well. It'll cost $7.50 for a new card, and if you want it expedited, that'll be $17. If I lose my bank's debit card, or if the card is stolen (both of which have happened to me), my bank replaces the card for free in about five days. If you lose your "economic impact payment card," it could cost you $24.50 to have it replaced in a timely manner.
And here's where you can really run up charges: If you use a bank teller for a cash withdrawal on the card, there's no charge for the first withdrawal, but $5 for subsequent withdrawals using a teller.
If only a small percentage of users end up paying fees because they used the wrong ATM or prefer to get their cash from a human teller, that could add up to millions of dollars for somebody up the line, and that somebody is not going to be you or me.
I'm not complaining. I'm just urging caution if you're one of the millions of people who received one of these debit cards. Be aware they are coming and don't fall into the fee-trap that comes with them.
I'm no financial wiz – my family and friends can attest to that – but if I get one of those debit cards, I'm just going to transfer the whole amount into our checking account. If you don't have a bank account, and many people don't, I would just cash it out then cut up the card.
But be aware these cards are going out, and if you're waiting on your stimulus check, you might get a debit card instead. Don't throw it away. Buy something. It's what they want you to do.

Joey Kennedy, a Pulitzer Prize winner, writes a column each week for Alabama Political Reporter. Email: [email protected]
Print this piece