Alabama Real Estate Commission Hires Bob Riley and Associates' Lobbyist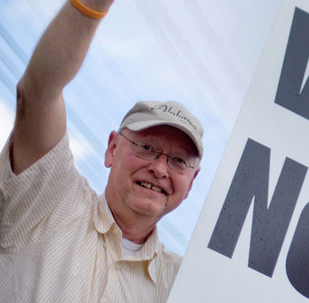 By Bill Britt
Alabama Political Reporter
MONTGOMERY—A lobbyist with Bob Riley and Associates has been hired for the Alabama Real Estate Commission, the State agency responsible for licensing real estate agents in Alabama.
The hiring of Danny Cooper raised eyebrows when his $150,000 contract was first reported by this publication.
It is unclear why the State agency needs a lobbyist, and one 40-year member of the association claims the agency has never had a lobbyist, that he can recall.
Governor Fob James signed Executive Order No. 1 on January 18, 1995, prohibiting State agencies from hiring or contracting with lobbyists. Governor James explained in the Executive Order that agencies hiring lobbyists caused inter-agency fighting over scarce public resources, causing public funds to be wasted.
The legislature's contract review committee, led by Sen. Bill Holtzclaw, approved Cooper's contract in February 2015. The item on the contract review stated Cooper's contract was to "assist [the Real Estate] Commission with various aspects of implementation of the Real Estate Commission's strategic plan in order to better protect consumers." The agenda item did not mention the proposal was for lobbying services.
The agency's proposal states a need for a "Consultant to Implement Strategic Plan," but the text of the proposal sounds a lot like lobbying services. The proposal states the person selected must have "knowledge and experience in working with the Alabama legislature to develop and gain passage of legislation."
The scope of the work in the proposal requires the person selected to "develop points to include in legislation… assist commissioners in drafting appropriate legislation… follow legislation and assist in passage by educating legislators and other interested parties, and assist "in passage of needed Alabama Real Estate License Law changes."
The proposal required the selected person to have "skill in drafting legislation" and "skill in gaining passage of legislation."
Alabama Political Reporter reviewed the minutes of the Alabama Real Estate Commission for 2014 and 2015.  A search of the minutes reveals the first mention of hiring a consultant/lobbyist in the January 20, 2015 minutes, which is after the Commission's Request for Proposal had been issued in late 2014 and the proposals received by the deadline of January 5, 2015.
According to the February 19, 2015 minutes, Cooper was present at the meeting and the Commission discussed legislative and lobbying goals for the 2015 session with him.  The minutes do not mention any other topics outside of lobbying being discussed with Cooper.
While Gov. Fob James' 1995 Executive Orders are no longer in effect, given the current 23 felony charges against Speaker Mike Hubbard, the current governor might consider its wisdom.
Commissioners for the Alabama Real Estate Commission are appointed by the governor and serve five-year terms.  There is one commissioner for each congressional district and two at-large commissioners.
Cooper worked for the Alabama Association of Realtors from 1990 until 2012.
Governor Riley hired Cooper in January, 2014.
Roby warns Americans to be careful this Thanksgiving
Congresswoman Roby urged Alabamians to adjust Thanksgiving holiday activities to avoid spreading the coronavirus.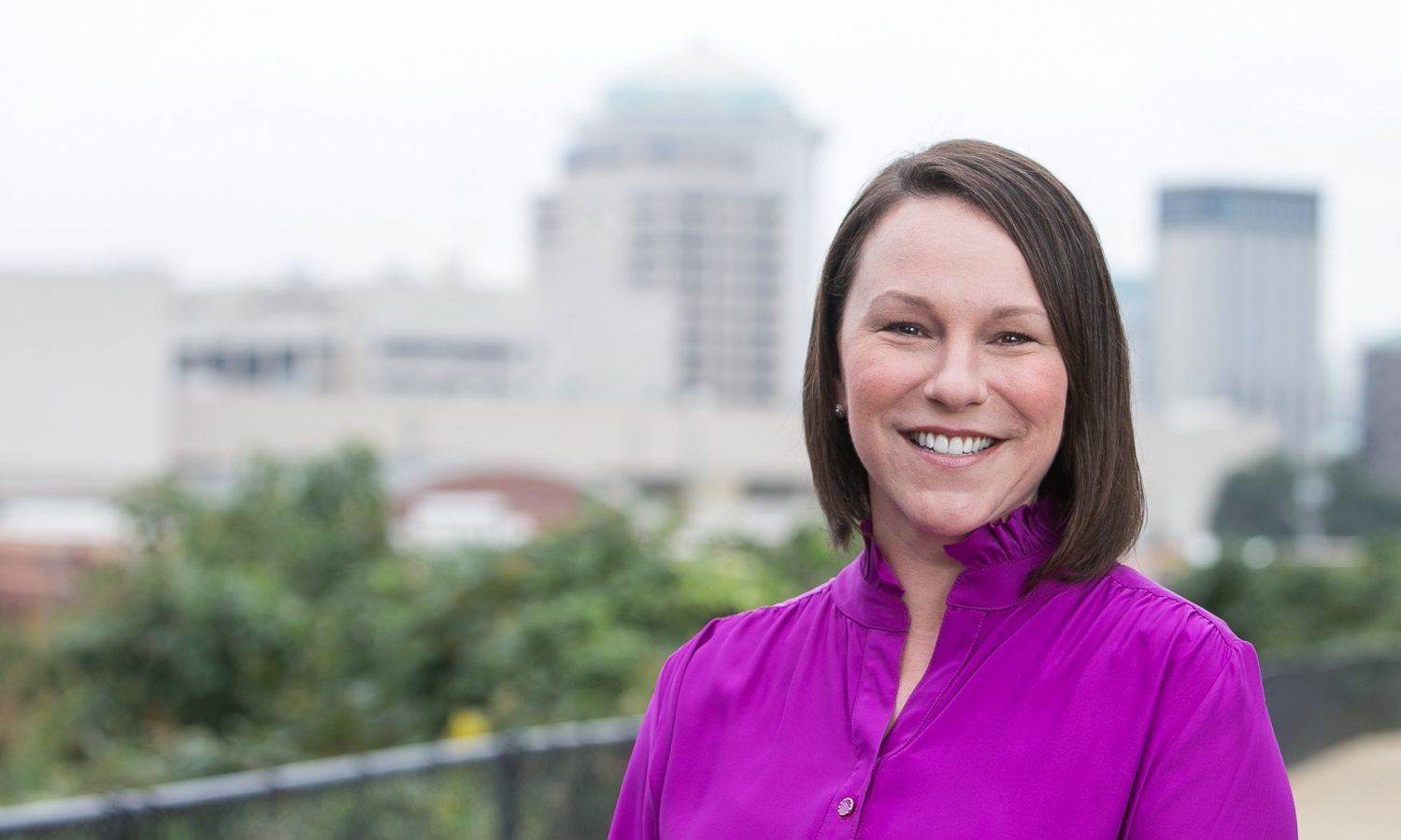 Congresswoman Martha Roby, R-Alabama, warned Alabamians to adjust their Thanksgiving holiday activities to avoid spreading the coronavirus.
"Thanksgiving is a special holiday because it provides us an entire day each year to pause and give thanks for the many blessings we have received," Roby said. "Particularly amid a global pandemic, the stress and craziness of life often make it easy to lose sight of just how much we have to be thankful for. Whether you are gathering with loved ones or remaining in the comfort of your own home, I hope we all take time to celebrate gratitude – something we may not do enough of these days."
"As we've learned to adjust our daily routines and activities throughout the course of this pandemic, we know this Thanksgiving will not look like those of the past," Roby said. "Please be mindful of any safety measures and precautions that have been put in place to help protect your family and those around you. The Alabama Department of Public Health (ADPH) released guidance that includes a list of low, moderate, and high-risk activities in order to help Alabamians have a safer holiday season. ADPH suggests a few lower risk activities such as having a small dinner with members of your household, preparing and safely delivering meals to family and neighbors who are at high-risk, or hosting a virtual dinner with friends."
Congressman Robert Aderholt, R-Alabama, echoed Roby's warning to be safe this Thanksgiving holiday.
Aderholt said: "I want to wish you and your loved ones a Happy Thanksgiving! I hope Thursday is filled with a lot of laughter and gratitude, and that you can share it with friends and family. And while we continue to navigate this Coronavirus pandemic, please stay safe this holiday season."
On Thursday, the CDC encouraged families to stay home as much as possible over the holiday weekend and avoid spreading the coronavirus.
"As cases continue to increase rapidly across the United States, the safest way to celebrate Thanksgiving is to celebrate at home with the people you live with," the CDC said in a statement before the holiday. "Gatherings with family and friends who do not live with you can increase the chances of getting or spreading COVID-19 or the flu."
The CDC has updated its guidelines to encourage families to stay home during the holiday.
The CDC said that postponing Thanksgiving travel is the "best way to protect" against the virus.
If you are sick or anyone in your household is sick, whether you think it is COVID or not, do not travel.
If you are considering traveling for Thanksgiving, avoid traveling to locations where virus activity is high or increasing.
Avoid travel to areas where hospitals are already overwhelmed with patients who have COVID-19.
Try to avoid traveling by bus, train or airplane, where staying 6 feet apart is difficult.
Avoid traveling with people who don't live with you.
You should consider making other plans, such as hosting a virtual gathering or delaying travel until the vaccine is available or the pandemic is more under control.
Discuss with your family and friends the risks of traveling for Thanksgiving.
Try to dissuade people from visiting this holiday.
If you do travel, check for travel restrictions before you go and get your flu shot before you travel.
Always wear a mask in public settings, when using public transportation, and when around people with whom you don't live.
Stay at least 6 feet apart from anyone who does not live with you.
Wash your hands often or use hand sanitizer.
Avoid touching your mask, eyes, nose and mouth.
Bring extra supplies, such as masks and hand sanitizer.
When you wear the mask, make sure that it covers your nose and mouth and secure it under your chin.
Remember that people without symptoms may still be infected, and if so, are still able to spread COVID-19. Remember to always social distance. This is especially important for people who are at higher risk of getting very sick. Keep hand sanitizer with you and use it when you are unable to wash your hands. Use a hand sanitizer with at least 60 percent alcohol.
Try to also avoid live sporting events, Thanksgiving Day parades and Black Friday shopping this year.
Roby represents Alabama's 2nd Congressional District and will be retiring at the end of the year. Aderholt represents Alabama's 4th Congressional District and was re-elected to the 117th Congress.