The Obama Administration's latest overreach: The Clean Power Plan

By Alabama Attorney General Luther Strange and Katherine G. Robertson
In the torrent of overreaching directives coming from Washington to the states, Alabamians may not be aware of the ongoing effort by the Environmental Protection Agency to sidestep Congress and stage a takeover of American energy. Not only are these regulations likely unconstitutional, but they would have a particularly negative impact on Alabama's economy and our most vulnerable citizens.
Late last year, the Obama Administration announced a sweeping new regulatory scheme, the Clean Power Plan, aimed at reducing carbon emissions. The Plan would force electric suppliers to: 1) spend money on so-called efficiency projects that produce less energy at higher costs, 2) invest in unproven renewable energy projects that  produce less energy than less-expensive, conventional methods, 3) artificially limit the amount of electricity customers can use, 4) operate gas-fired power plants even if other, less expensive energy sources are available, and 5) unjustifiably deny consumers access to existing, lower cost coal-fired plants that were paid for through current low rates. If a state does not comply, a "federal plan" will be imposed.
As Attorney General Strange recently testified before the U.S. Senate, the Plan ignores well-established limits of its executive authority under the Clean Air Act and aims to fundamentally alter the way America produces and uses energy. This latest executive overreach will lead to enormous uncertainty about the way many states, including Alabama, produce and use energy and will give rise to harmful economic effects.
Not only will the cost of energy go up, unduly harming those on fixed incomes, but it will directly increase the cost of many goods and services. There are even concerns of threats to energy grids during peak months. Nevertheless, the Obama Administration has largely ignored these likely consequences and has gone to great lengths to disguise the negative economic, social, and reliability impacts that its new regulations will have.
For Alabama, the EPA ruling requires the state's power plants to cut carbon emissions by 27 percent by 2030. To put that in perspective, consider this: over half of all the electricity Alabama Power generates in the state comes from coal-fired plants and more than 16,000 Alabama jobs are dependent upon the coal industry, which has an estimated $1.3 billion positive economic impact on the state.
The story gets even worse for the individual family.  A November 2014 study by Energy Venture Analysis indicates the EPA's proposed rule would increase the average annual Alabama household energy bills by more than $800 (or 36%) in 2020.  In Alabama, EPA's plan would grow the total annual cost of energy to almost $15 billion in 2020.  That is a $5.2 billion annual cost increase for energy in Alabama.
These costs will deal an especially heavy blow to households earning less than $10,000 per year.  Nationally, those families already spend an astounding 60-80 percent of their income on energy.  Even households earning between $10,000 and $30,000 per year still spend more than 20 percent of their income on energy.
In short, the EPA is attempting to make fundamental and irreversible changes to American energy production that will jeopardize Alabama families' economic well-being by making states do what the EPA cannot. While environmental stewardship is vital, ceding more power to the federal government rarely produces the desired results. Economic growth, environmental stability, and energy reform are best achieved through open markets and innovation.
Attorney General Strange joined 11 other attorneys general last August in suing the EPA to block implementation of its costly and controversial carbon emission rule which will force Alabamians to live in the dark in order to satisfy the Obama Administration's political agenda.
As was noted in the Wall Street Journal just this week, "the more states that refuse to give in to the EPA's demands, the more likely it is that the agency will be forced to hold back the most burdensome elements of its Clean Power Plan." The Alabama Attorney General's Office and the Alabama Policy Institute are united in the fight against this most recent, brazen attempt by the federal government to coerce state action while dismissing the very real threats that these regulations pose to our economy and citizens.
Luther Strange is Attorney General for the State of Alabama. Katherine Robertson serves as Vice President for the Alabama Policy Institute, an independent non-partisan, non-profit research and education organization dedicated to the preservation of free markets, limited government and strong families.
Opinion | Warning: Your blood may boil
"One truth can not be denied. Someone was up to no good. And their empty proclamations to put our children first were lies."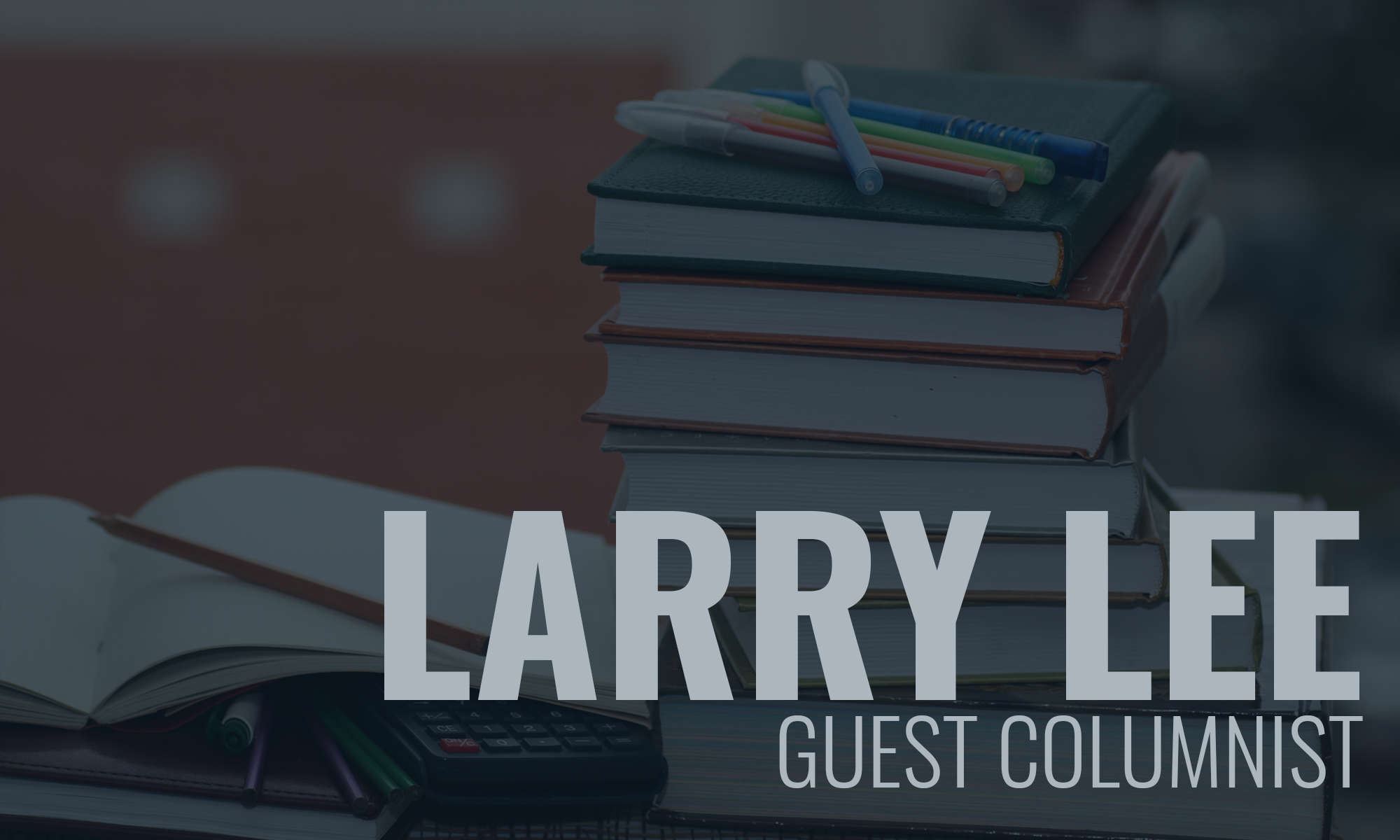 OK. It is not unusual for me to lose my cool in this very weird and very crazy political turmoil swirling around us. And why not when we are engulfed in adults acting like children?
However, none of these get me stirred up like the saga I am about to relate.
The reason being I know too much about what happened and heard many of the lies and attempts at deception in person. And certainly, because at the end of the day, it was the public school students of Alabama who paid the costs incurred because certain "public officials" betrayed the public trust.
This all unfolded in 2016, when the State Board of Education made one of the most boneheaded moves I've ever witnessed by hiring Mike Sentance of Massachusetts to be our state superintendent of education. He was a disaster. Not an educator, never a teacher, principal or local superintendent. Had applied for the Alabama job in 2011 and didn't even get an interview.
State educators were almost solidly committed to wanting Jefferson County superintendent Craig Pouncey to get the job. They considered giving the job to Sentance a slap in the face (The fact that Sentance lasted one year before packing his bags removed any doubt that he was a very bad choice).
Sentance was announced as the choice on Aug. 11, 2016. But even then, rumors of misdoing were afoot and then-State Sen. Gerald Dial called for an investigation into the hiring process within a week.
Someone orchestrated a smear campaign against Pouncey, obviously to hurt his chances of being selected by the State Board of Education. A packet of info was distributed to each board member alleging wrongdoing by Pouncey. All board members discounted the info — except Mary Scott Hunter of Huntsville.
Let's fast forward a moment. When the dust finally settled, Pouncey filed suit against Hunter and others. And just last week, Bill Britt, the editor of the Alabama Political Reporter filed the following:
"A defamation suit filed by Pouncey against former school board member Mary Scott Hunter was recently settled with Pouncey being awarded $100,000 by the state. According to Pouncey's attorney, Kenny Mendelsohn, no admission of liability by Hunter was offered under the terms of the agreement. "It is estimated the state spent as much as a million dollars or more on defense attorneysto protect Hunter and others. APR was able to identify nearly a half-million dollars in attorneys fees paid during the case, but assigning a final dollar figure is nearly impossible, because four contracts with top-tier law firms were for $195 per hour and open-ended. "The settlement puts an end to years of hearings, investigations, lawsuits, and recriminations."
[You can read all of APR's story here.]
I spent hours and hours tracking this story. What I learned was disgusting and sickening. It was obvious that the trust citizens had placed in elected officials to protect the interest of public school students was ignored. This was not about helping kids and teachers and administrators and trying to find the best state superintendent possible, it was about political agendas and adults trying to cover their ass.
I am no kid. The first-ever real life political campaign I was part of was in 1972. Which is to say that I've seen my share of political shenanigans. But none more repulsive than what happened in 2016.
Dial asked the attorney general to investigate what took place. Then he and his colleague, Democratic Sen. Quinton Ross, passed a resolution creating a legislative committee to investigate. I went to each of these sessions. They were standing room only. All kinds of folks showed up, including some of Alabama's most recognized lobbyists.
One of the more amazing things that happened was when Mary Scott Hunter, an attorney herself, told Dial that "she did not know the rules" about how the state ethics commission was supposed to handle anonymous complaints.
So Pouncey filed suit in an effort to clear his name. I don't blame him. I would have as well.
Among the things about all this that never made sense is why the state of Alabama footed the legal bill for defending those in the suit, especially Hunter.
Her actions were of her own choosing. She became a rogue state board member. She did not consult with other members before she began making sure the Ethics Commission had a copy of the bogus complaint. No other board members did this.
For whatever reason, she took matters into her own hands in an effort to harm Pouncey.  She was outside the bounds of her duties and responsibilities as a state board member.
But as is common, this legal action moved at the speed of paint drying. Then COVID-19 got in the way and civil suits got shoved to the end of the line. The best, most recent guess as to when the case would show up on a court docket was at least two years from now.
The state offered to settle for $100,000. After careful consideration with his attorney, Pouncey reluctantly decided to settle. I know Pouncey well. He has told me repeatedly that this was never about money. Instead, it was about his reputation and how certain people were willing to put politics above the interest of students. But the expectations of such ever happening grew dimmer with each day and the suit was settled.
The truth will never be known. A court will never render a verdict pointing out guilty parties. We are only left with our assumptions, based on pieced together facts gleaned from discussions and paperwork.
But one truth can not be denied. Someone was up to no good. And their empty proclamations to put our children first were lies.