State Still in General Fund Budget Chaos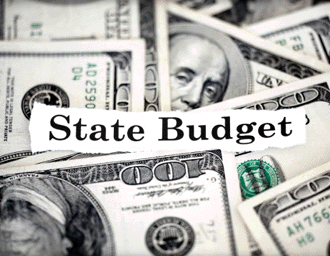 By Brandon Moseley
Alabama Political Reporter
In February, Alabama Governor Robert Bentley (R) announced that the State faced a general fund budget shortfall and his answer to that would be to raise taxes.
Gov. Bentley said then, "We have to face the problems and we have to do it with boldness. I am going to present a plan to the legislature to do it.  I am going to push for it."
Eventually, Bentley proposed $541 million in tax increases.  While Bentley found a bipartisan group of sponsors for his agenda none of his bills have progressed very far in the legislature.
On Monday, April 27, Gov. Bentley spoke to the Chamber of Commerce in Cullman County:
"We are facing a tremendous crisis in our General Fund Budget that will impact every Alabama County if not addressed by the Alabama Legislature.  I am committed to finding new revenue so our State agencies can continue to provide essential services to Alabamians. For decades, we have failed to address the way our non-education state agencies are funded.  With no one-time money available to support the General Fund and debts that are owed, we have a real crisis on our hands…Now is the time for real solutions to address our budget challenges.  I was elected to solve problems, and I urge members of the Legislature to work with me to put this State on a successful path forward.  By working together, we can make Alabama better for future generations."
While Bentley found a bipartisan group of sponsors for his agenda, none of his bills have progressed very far in the legislature; which has been very skeptical about both the problem and the Bentley's solution.
There is a General Fund Budget that is before the legislature with no revenue increases that would mean deep cuts to just about everything in the General Fund.
Governor Bentley said in Cullman: "The Alabama Legislature is considering a proposal that deeply cuts funding for State services. Each State agency was created by law to provide specific services to taxpayers.  If enacted, these cuts will put the State in a position incapable of providing many of the essential services of government."
State Senator Phil Williams (R-Rainbow City) said:
"I have said all along that I do not favor raising taxes on Alabamians and I stand by that. The problem is not whether we have enough revenue (we do), the problem is how our current revenue is spent, appropriated, allocated, and earmarked. A change must be made to allow the State to do business like a business."
On Monday, Senate President Pro Tem Del Marsh (R-Anniston) offered a solution that was first proposed by state House Minority Leader Craig Ford (D-Gadsden).  Sen. Marsh is proposing starting a State lottery, signing a compact with the Poarch Creek Indians allowing them to operate in the state in exchange for a share of the revenue, and allowing gaming at Victoryland, Greene Track, the Birmingham Race Course, and the Mobile Dog Track.
Former Gov. Bob Riley (R) had shut down electronic bingo at those facilities during his last term in office after the courts ruled that Alabama Law did not allow electronic bingo machines. The Poarch Creek casinos have been able to stay open to this point because the Federal government's Bureau of Indian Affairs maintains that they have jurisdiction over Indian gaming and PCI's operations are legal……an opinion disputed by Alabama Attorney General Luther Strange (R).
Senator Marsh claimed in a statement, "These two ideas will generate hundreds of millions of new dollars for State programs at a time when essential government services may be cut.  And 11,000 new jobs that will positively impact families throughout our State."
Sen. Marsh said, "At a time when we are talking about either massive budgets cuts or higher taxes, this is certainly something we need to take a look at and consider," he said.  "I'm not sure there are any ideas out there that can create 11,000 new jobs while generating that kind of revenue for State government."
Meanwhile according to original reporting by the Montgomery Advertiser's Bryan Lyman and Josh Moon, the Poarch Creek Band of Indians are telling legislators that they would prefer an exclusive arrangement with the State that would generate $250 million a year for State revenues.
Alabama State Auditor Jim Zeigler (R) wrote on Facebook, "Interesting. Poarch Creek Indians offer to bail out State with $250 million if the state will not allow any further gambling — just the present Indian operations. No more."
State Senator Paul L. Sanford (R) said:
"There are three or four Republicans that are willing to filibuster a lottery/gaming bill, yet they offer no options. Ideas they would rather raise your taxes and protect the Indian Bingo machines.  Ask all Republicans to support SB12 my Recurring Revenue Bill that would shift approx. $150 million in excess revenue to the General Fund. That's right. I said it. Excess Revenue. Otherwise this money goes into the Stabilization Fund. Seems like a good time to stabilize our budgets while looking to the future with the Recurring Revenue Act."
Rep. Craig Ford wrote Sunday, "On the one hand, I'm glad to see Republicans embracing the Democratic Party's legislative agenda. A lottery has been a part of Democrats' platform for decades, and I've been proud to sponsor the lottery bill every year since I became Minority Leader.   On the other hand, it's a sad statement on the extreme partisanship in Montgomery. Even after Rep. Steve Clouse, the Republican chairman of the General Fund budget committee, signed on as a co-sponsor of my lottery bill, the Republican leadership in the legislature still couldn't bear to support a Democrat's bill. Instead, they will take my lottery bill and Rep. Thomas Jackson's (D-Thomasville) resolution authorizing the governor to negotiate a compact with the Poarch Creek Indians, and combine them into one Senate bill just so they can say it's a Republican bill instead of a Democrats' bill.  This kind of behavior is downright childish and insulting to the taxpayers! I think most people would agree they'd rather have a lottery and compact than more taxes. Political Party shouldn't even enter into the equation!"
2010 was the last time the state legislature seriously considered a gambling bill.  The bill passed the then Democratic controlled state Senate but stalled in the House when it was revealed that the FBI was investigating gambling magnates and legislators on bribery and conspiracy charges.
Most people support an education lottery like Georgia's, where the lottery proceeds pay for college scholarships. The proposed lottery and gambling expansion will be used for Alabama Medicaid, prisons, courts, State troopers, and other general fund agencies.  Without any direct benefit for them or their families it is questioned by some if a lottery and expanded gaming can even pass a vote of the electorate.
The Alabama Policy Institute (API) opposes the gaming expansion.  API's Katherine G Robinson and Caleb Crosby wrote, "API has proposed or supported a number of ideas that, if implemented, would help fill the budget gap. We've researched and recommended various cost-saving reforms to our public pensions, Medicaid prescription reform, eliminating vacant positions within state government, privatizing ABC and bidding out various nonessential government services, exploring tax amnesty to generate revenue already owed to the State, and bringing health insurance premiums of State employees more in balance with those of private sector workers. Some of these ideas are making their way through the legislature and some are not. All of them would be challenging to pass-they are all disfavored by one group or another–but none of them exploit the poor.  Using the excuse of a budget shortfall to pave the way for more gambling is irresponsible, the effects of which would plague our State long past the political careers of those leading this charge."
Print this piece
Tuscaloosa mayor: "We have entered into a danger zone" as hospitalizations rise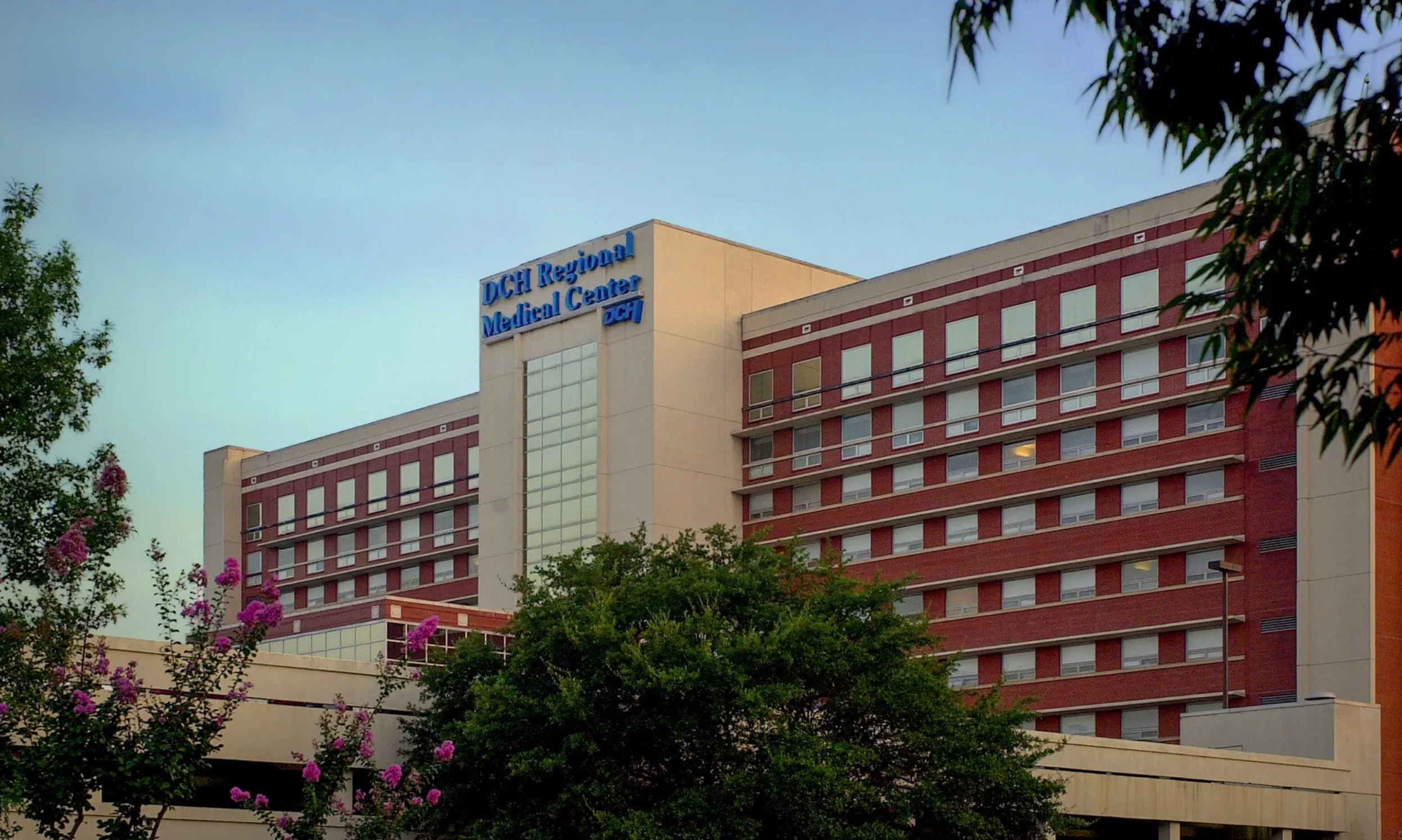 While Montgomery County and the River Region of Central Alabama remain the top area of concern for state officials responding to COVID-19, Tuscaloosa County is showing signs of a worsening outbreak as cases and hospitalizations spike.
"We have entered into a danger zone," said Tuscaloosa Mayor Walt Maddox in an interview. "And if we continue to see trends of doubling hospitalizations over the next week, then we probably enter into an area where Montgomery is currently at. The good news is that we're handling this. The bad news will be if the trend continues to rise."
Over the past thirteen days, the number of COVID-19 cases in Tuscaloosa County has more than doubled from 345 on May 17 to 699 as of Friday evening. During the early months of the pandemic, Tuscaloosa saw relatively stable case increases, a trend that broke about two weeks ago. According to The New York Times's analysis of COVID-19 data, Tuscaloosa has one of the fastest-growing outbreaks in the country.
Testing has also increased in Tuscaloosa County, but the percent of tests that are positive in the county over the last seven days, on average, is about 10 percent, up from as low as 2 percent in early May.
Many of the new cases in Tuscaloosa have been connected through contact tracing to institutional settings, Maddox said, including nursing homes, the metro jail and the state's Mary Starke Harper Geriatric Psychiatric Center, where at least two patients have died.
"Those are the main drivers in what we're seeing," Maddox said.
But contact tracing has also found that, in at least one case, the virus entered a facility through an asymptomatic carrier, showing that community transmission of the virus is ongoing, in many cases unnoticed, and is affecting more vulnerable populations like those in long-term care facilities and jails.
"That to me is kind of getting into what the public needs to know," Maddox said. "We have to continue to apply common sense. That means wearing a mask when going out in public, practicing social distancing and assuming that everyone that you come in contact with is a potential carrier."
State Health Officer Scott Harris echoed that plea Thursday.
"Some of those are outbreaks," Harris said of counties with rising cases. "And yet again, those are still attributable to community spread. The people in the nursing home didn't go out in the community and catch it. Someone brought it into them, presumably, and so there has to be transmission going on in the community for that to happen. We need to find a way to get people to take seriously these social-distancing guidelines."
But hospitalizations — a more precise, though delayed, indicator — show an even more worrisome trend.
At DCH Health, the main hospital system in Tuscaloosa County, the number of COVID-19 positive inpatients more than doubled in a week's time from 36 on May 22 to 83 as of Friday afternoon.
"In Tuscaloosa, we took early action, and it's given us the ability to deal with the higher number of coronavirus cases and hospitalizations," Maddox said. "At this point, we are at the ability to manage what we're facing."
As of Friday, 74 of DCH Health's ICUs are in use — including both COVID and non-COVID patients — which would exceed the hospital system's typical ICU bed capacity had it not expanded its capacity.
Hospital officials, including those in Tuscaloosa and Montgomery, have been clear to say that they are still able to treat additional patients, though the hospitals are under strain.
Twenty-two of the patients in ICUs are COVID-19 patients, according to the hospital system. Twelve of the patients who have tested positive for COVID-19 are on ventilators. But there remain 52 others who are hospitalized pending tests for COVID-19. Eleven of those are in ICUs, the hospital reported Friday afternoon.
In total, DCH Health System has 90 ICU beds available, after adding ICU bed capacity by retrofitting hospital rooms. Normally there are only 72 ICU rooms between DCH's main hospital in Tuscaloosa and its smaller hospital in neighboring Northport. Eighteen hospital rooms were adapted for ICU use to increase capacity.
The number of COVID-positive patients in ICUs has also doubled from May 22. There are also more patients pending test results in ICUs in Tuscaloosa than on May 22.
Like many hospital systems in Alabama, DCH also serves surrounding counties without adequate health care infrastructure. Neighboring Greene and Hale counties — part of Alabama's Black Belt region — have among the highest per capita case rates in Alabama at 1,147 cases per 100,000 people and 1,051 cases per 100,000 people, respectively.
Though the situation in Tuscaloosa County is not as immediately dire as in Montgomery, Maddox said he is concerned that Tuscaloosa could soon be in a situation similar to Montgomery and the River Region, where hospitals temporarily ran out of formal ICU beds.
As of Friday, Montgomery Mayor Steven Reed said about 4 percent of area hospitals' ICU beds were available.
"I want to make sure I emphasize to you, while we do have a shortage of beds and we are reaching a dangerous capacity load in ICUs, there is room to treat people who are sick," Reed said.
Meanwhile, case counts in Montgomery continue to rise.
"Unfortunately our numbers have not plateaued, but are significantly increasing," Reed said, adding that "more testing does not mean that we should see patients in worse conditions with fewer ICU beds."
Maddox urged all residents to abide by social-distancing recommendations and wear masks.
"The stage that we're entering into now," Maddox said, "it's going to be more on the individual than ever before. By doing the smart things, they can protect themselves, they can protect their family members, they can protect their community, they can save jobs, and they can help us get out of this sooner rather than later. And that would be my message to everyone. Let's continue to do the smart things. If we do that, we will reclaim our lives."
Print this piece