Common Core Opponents Urge Senate Rules Committee to Debate Repeal Bill on Floor
By Brandon Moseley
Alabama Political Reporter
On Wednesday, April 29, the Senate Education Policy Committee narrowly gave a favorable report to Senate Bill 101 which would repeal Alabama's controversial College and Career Ready Standard.  The controversial standards are aligned with Common Core and embrace unproven educational practices which critics claim are setting back a generation of our nation's children.
The Alabama Foundation for Limited Government wrote in a statement, "THE ALABAMA STATE REPUBLICAN EXECUTIVE COMMITTEE last year voted 409-1 to ask the legislature to STOP COMMON CORE to no avail. The National Party voted to do the same. Your corrupt Alabama Legislative leadership will not allow State Senator Rusty Glover's Anti -Common Core bill to come to the floor for debate. Corruption in Alabama all the way to the classroom. Money drives common core and the Business Council of Alabama, is trying to derail our efforts. So…. Go Away BCA. Let the Alabama Legislature, which your PAC mostly elected, listen to the people and Stop Common Core. BCA, your members, all the way to the local Chambers of Commerce, should be ashamed."  BCA, the Business Council of Alabama, has embraced the College and Career Standards as a step forward in preparing students for the workforce.
On Wednesday, April 29 the Common Core opposition group, Stop Common Core in Alabama, wrote in a statement on Facebook, "Please think about what is happening in Alabama. Our ALSDE and our state legislators have and are pushing charter schools, virtual schools, common core, the invasive counseling and guidance model, mental health facilities in our schools. Pearson Publishing, more.  Do they really care about the whole child or just that part of child they can control through the means listed? Things are not kosher in our state right now. Who is really pulling these strings?"
Mike Parsons with Save Alabama's Values and Education (SAVE) wrote, "Tuesday, April 28 Call to ACTION! If we have any hope of getting the Repeal Common Core bill/SB101 up for a full vote, we need to get it through Sen. Jabo Waggoner's Rules Committee. Please call his office at 334-242-7892 and let them know you want SB101 allowed up for a vote. Please follow up with an email to [email protected] to let him know you called and want SB101 up for a vote. Evidently this approach has worked with the pro-medical marijuana, and he is now polling the Rules Committee members on this controversial bill. SB101 deserves the same consideration!"
Rainy Day Patriots Jasper Leader Roger Hill wrote, "***Please call your senator, the Governor, and Jabo Waggoner, who is chairman of the Rules Committee, and ask them to let the Bill go to the floor for the vote! SB 101 is in the Rules Committee waiting on additional Senators to sign the Cloture Petition with Senator Glover (Sponsor of SB 101, repeal Common Core). At this time, none of the senators in North Alabama have signed on to repeal Common Core except Senator Paul Sanford."
The Repeal Common Core bill passed out of the Senate Education Committee with a favorable opinion 5 – 4 with Senate President Pro Tem Del Marsh (R from Anniston) voting with the Democrats against.
Time is running out on the 2015 legislative session and Common Core opponents believe that if SB101 does not get to the floor of the Senate soon that time will run out in the Alabama House of Representatives.  The powerful Senate Rules Committee decides what bills are first on the calendar and which are low priority.
Department of Justice sues Ashland Housing Authority alleging racial discrimination
"AHA has engaged in a pattern or practice of race discrimination by steering applicants to housing communities based on race," the complaint alleges.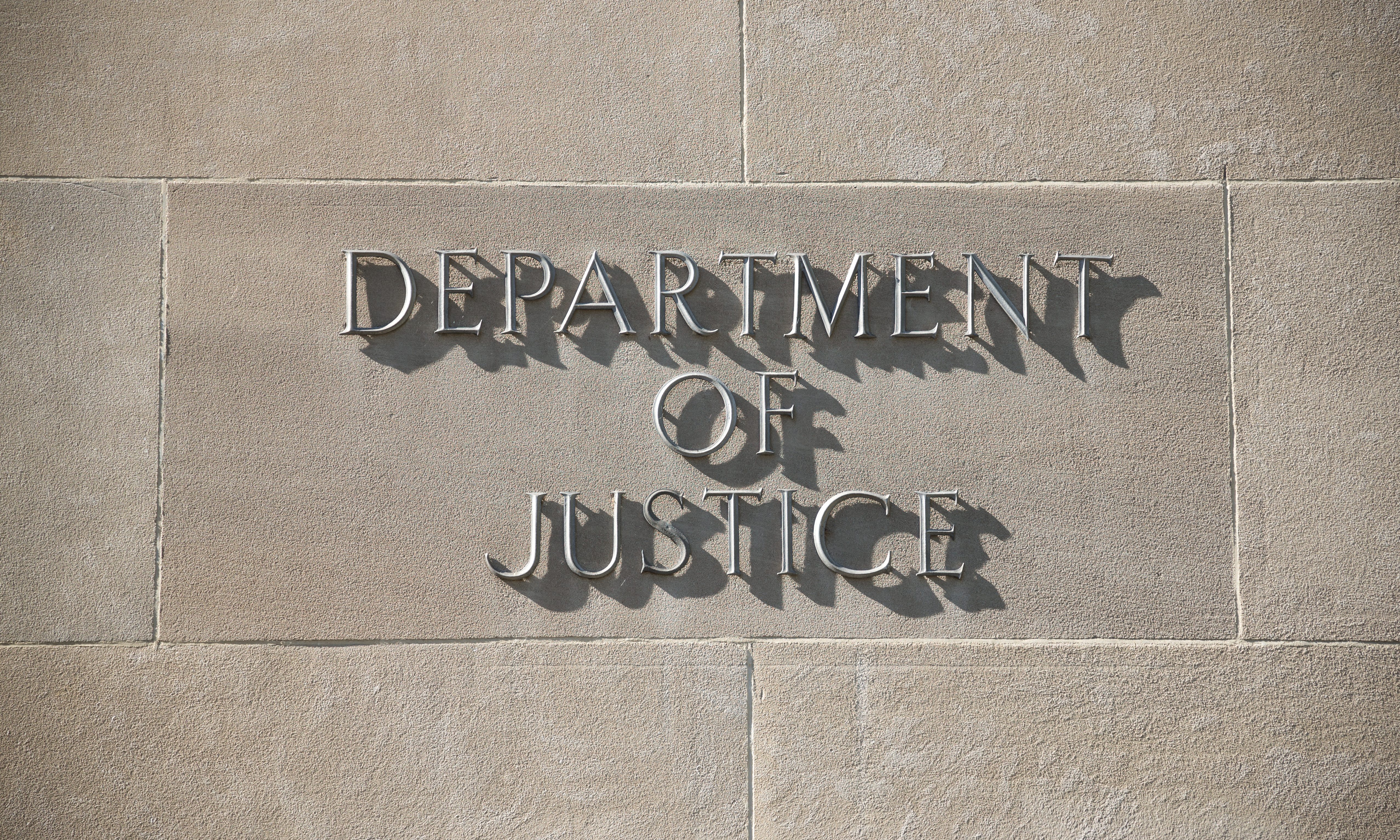 The U.S. Department of Justice on Tuesday filed a lawsuit alleging that the Housing Authority of Ashland violated the Fair Housing Act by intentionally discriminating against Black people who applied for housing because of their race.
The DOJ in its complaint, filed in the U.S. District Court for the Northern District of Alabama, names as defendants the Housing Authority of Ashland, the Southern Development Company of Ashland Ltd., Southern Development Company of Ashland #2 Ltd. and Southern Development Company LLC, which are the private owners and managing agent of one of those housing complexes.
The department's complaint alleges that the Ashland Housing Authority denied Black applicants the opportunity to live in overwhelmingly white housing complexes on the city's East Side, while steering white applicants away from properties whose residents were predominantly Black in the West Side. The AHA operates seven public housing communities spread across both areas, according to the complaint.
"From at least 2012 to the present, AHA has engaged in a pattern or practice of race discrimination by steering applicants to housing communities based on race and by maintaining a racially segregated housing program," the complaint alleges.
The federal government states in the complaint that as of June 2018, 69 percent of all AHA tenants were white, but 99 percent of tenants at Ashland Heights, on the East Side, were white, 92 percent of tenants at another East Side community were white and 91 percent of tenants at yet another East Side housing development were white.
Similar disparities were seen in public housing communities in the West Side, the complaint states.
AHA kept separate waiting lists for both segregated areas, the complaint alleges and allowed applicants who decline offers of housing "without showing good cause, even when they decline offers for race-based reasons," to maintain their position on the waiting list, in violation of AHA's own policies intended to prevent race discrimination.
"On April 11, 1968, one week after the assassination of the Rev. Dr. Martin Luther King, Jr., the United States enacted the Fair Housing Act to outlaw race, color and other forms of discrimination in housing. Denying people housing opportunities because of their race or color is a shameful and blatant violation of the Fair Housing Act," said Assistant Attorney General Eric Dreiband of the Civil Rights Division in a statement. "The United States has made great strides toward Dr. King's dream of a nation where we will be judged by content of our character and not by the color of our skin."
"The dream remains at least partially unfulfilled because we have not completely overcome the scourge of racial bias in housing," Dreiband continued. "Discrimination by those who receive federal taxpayer dollars to provide housing to lower-income applicants is particularly odious because it comes with the support and authority of government. The United States Department of Justice will not stand for this kind of unlawful and intolerable discrimination. The Justice Department will continue to fight to protect the rights of all Americans to rent and own their homes without regard to their race or color."
U.S. Attorney Prim F. Escalona for the Northern District of Alabama said in a statement that individuals and families should not have their rights affected by their race or national origin. "Our office is committed to defending the civil rights of everyone," Escalona said.
The lawsuit seeks damages to compensate victims, civil penalties to the government to vindicate the public interest and a court order barring future discrimination and requiring action to correct the effects of the defendants' discrimination.
The DOJ in a press release encouraged those who believe they have been victims of housing discrimination at the defendants' properties should contact the department toll-free at 1-800-896-7743, mailbox 9997, or by email at [email protected] Individuals who have information about this or another matter involving alleged discrimination may submit a report online at civilrights.justice.gov.
The DOJ in August the U.S. Housing and Urban Development determined that the Decatur Housing Authority was disallowing Black people to live in public housing located in riverfront towers while requiring Black people to live in less attractive apartments elsewhere.