Palmer Votes for House Budget Resolution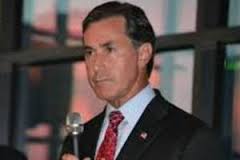 By Brandon Moseley
Alabama Political Reporter
Thursday, April 30, the US House of Representatives passed the 2016 budget resolution 226 to 197. US Representative Gary Palmer, a member of the House Budget Committee, voted for the budget resolution that resulted from the House/Senate Budget conference.
Congressman Palmer said in a written statement, "As I have repeatedly stressed, we face a fiscal crisis in America. Righting our fiscal ship is one of my top priorities. The Conference Budget is substantially the same as the House Budget resolution I previously supported. This budget creates a framework for reducing the size and scope of government by repealing Obamacare, and by strengthening Medicare by providing market incentives for both better and less expensive care and creating work requirements for welfare."
Rep. Palmer said, "This is the first time since 2008 that both Houses of Congress have passed a budget resolution. I hope this is a step toward a government that lives within its means and plans for the future, rather than just does what is expedient and ignores our ongoing fiscal crisis."
Congressman Robert Aderholt (R-Haleyville) said in an email statement to constituents, "In an environment where we are currently 18 trillion dollars in debt, our budgets must be kept as lean as possible, being sure to cut bureaucracy in Washington while maintaining important services in the states."
Speaker of the House John Boehner (R-Ohio) released his own statement after the House passed the first joint 10-year balanced budget agreement since 2001:
"Finally, a real blueprint for a balanced budget.  For hardworking Americans, it adds up to 1.2 million new jobs and more than $5 trillion in savings.  Families will be able to keep more of what they earn, entrepreneurs will have an easier time starting and growing a business, seniors will have more security and peace of mind, and taxpayers will have a smaller, less costly, and more accountable government – all while ensuring a strong national defense."
Speaker Boehner continued,
"This is what we can achieve when we stop spending money we don't have, which is what Washington has been doing for decades now with disastrous results.  It has been 14 years since the House and Senate have passed a budget blueprint of this kind. President Obama has had seven chances, and not once has he proposed a budget that ever balances. Today, thanks to Chairman Price and the members of the Budget Committee, we have taken a big step towards restoring fiscal sanity in Washington."
The House Republicans released a statement titled: "10 Ways This Budget Helps Hardworking Families." The GOP claimed that this plan helps hardworking families by: Balancing the federal budget without raising taxes to help create 1.2 million new jobs, save taxpayers more than $5 trillion, and protect future generations from crushing debt; Making the tax code simpler and fairer so that families can keep more of what they earn and manufacturers can bring good-paying jobs home; Making it easier to repeal ObamaCare so that we can replace it with reforms focused on lowering costs, protecting jobs, and strengthening the doctor-patient relationship; Preserving Medicare so that our seniors can have the security, peace of mind, and quality care they deserve; Ensuring a strong national defense so that our military personnel have the resources they need to confront threats at home and abroad; Expanding America's energy boom to help create more good-paying jobs and save families money on their bills; Reining in red tape so that it's easier to start and grow and business in the Land of Opportunity; Increasing employment opportunities for disabled workers and improving the administration and coordination of benefits to protect communities and our most vulnerable citizens; Cutting waste and eliminating redundancies so that taxpayer dollars are spent with transparency and accountability – or not at all; and Calling on Congress to pass a balanced budget amendment so that fiscal responsibility is locked in for future generations.
On Tuesday, the Alabama House of Representatives passed a resolution calling for an Article V convention of states to pass a balanced budget amendment. 
2001 was the last year that Congress has balanced the budget.  According to this plan the next year with a balanced budget is 2025.  In the budget plan submitted by the Obama Administration, there will be no balanced budget in the foreseeable future.
The Republicans claim, "Our budget is focused on helping families get ahead and building a stronger, more competitive economy – and, of course, it's another step in getting things done for the American people."
Congressman Gary Palmer represents Alabama's Sixth Congressional District.
Opinion | Teachers are scared and frustrated about starting school. Many aren't coming back
Teachers are scared to death. And the biggest reason they're scared to death is because they haven't seen any sort of real, aggressive plan from anyone.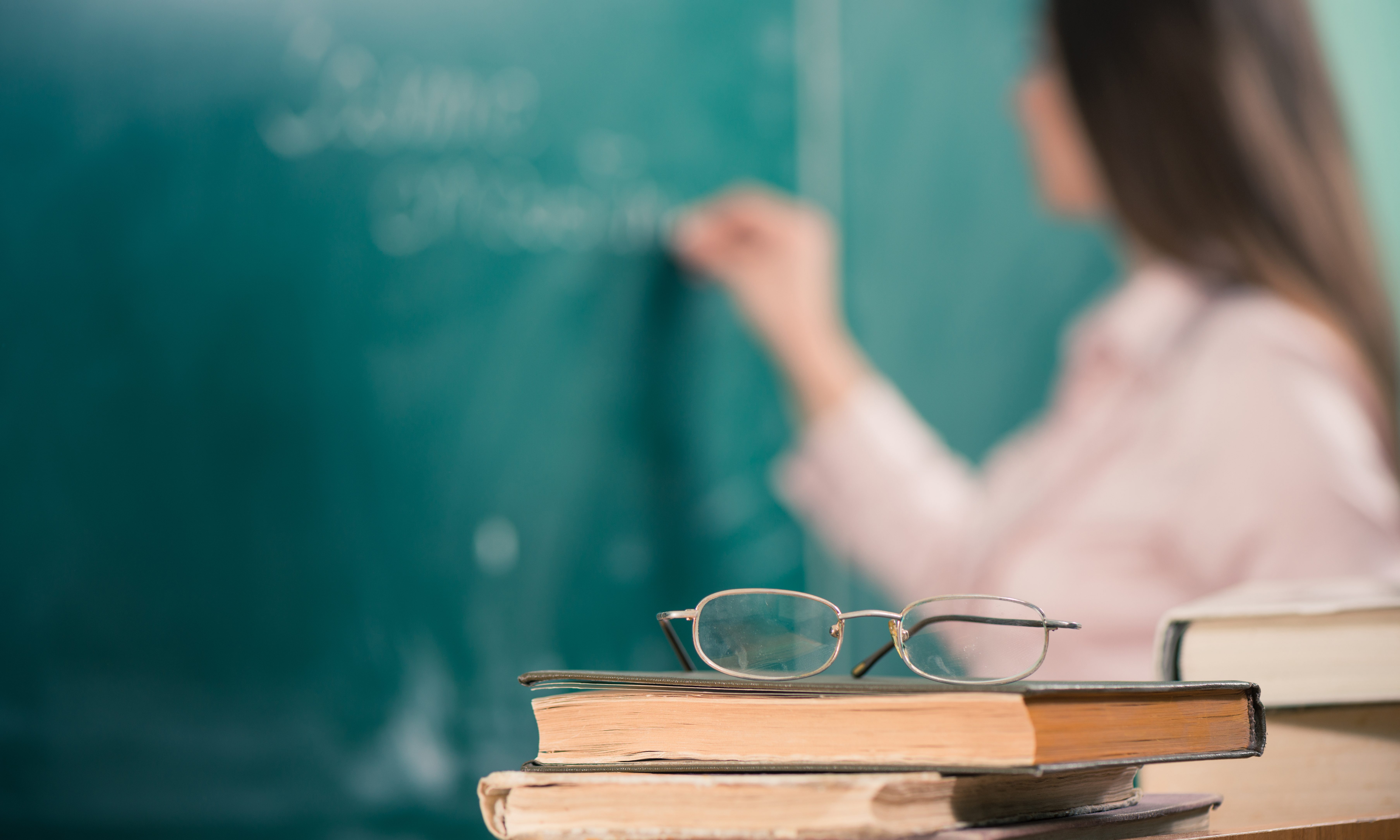 Terrified. Confused. Frustrated. Those are the terms teachers — both fulltime and substitute teachers — from across Alabama used to describe how they feel about schools reopening in about a month in this state. 
Over the course of the last week, I have spoken to dozens of teachers, principals, administrators and employees from school systems around the state. On Sunday, I used social media to solicit more comments, asking teachers and school employees if they have been provided specifics about the upcoming school year and how they're expected to handle students and staff testing positive for COVID-19. 
Their answers were eye-opening and infuriating. 
Because it was obvious that the federal Department of Education — at the urging of the White House — and the Alabama State Department of Education — at the urging of the feds — are seemingly willing to march thousands of students, teachers and staff into school buildings and tightly-packed rooms in the middle of a pandemic without a plan to protect any of them. 
Not even a little bit. 
Among the shocking pieces of information provided by teachers and employees, these stood out: 
There is no plan to screen students, teachers or staff prior to school starting. 

There is no statewide plan for quarantining students, teachers or staff should someone at a school test positive. 

There will be no requirement that students wear masks. 

There is no statewide plan to contact trace any positive student, teacher or staff member. 

Teachers don't know if they'll be required to quarantine if they come in contact with a coronavirus-positive student or employee, and they don't know if a quarantine will eat into their leave days. 

No one knows if there will be mandatory testing of students if another student in class tests positive, or who will pay for such tests. 

There is currently no plan in place to address the very obvious teacher shortage that is about to strike Alabama schools. 
Among all of those problems — and all of the unknowns that will go into them — a teacher shortage is probably the most certain, and possibly even the most important. 
Because Alabama had a big problem with getting enough teachers to fill its classrooms prior to the current pandemic. Now, as we near a ridiculously-early start date, and teachers across the state begin to realize that there simply is no plan in place to protect them, hundreds are weighing their options. 
And the mass exodus could be staggering. 
Which, honestly, shouldn't be surprising. Even if there were a great plan in place, most teachers over the age of 60 would be on the fence about working during this pandemic. In Alabama, that's a decent percentage of the state's total number of teachers and a big percentage of substitute teachers. 
Now, add to that list all of the teachers who are at-risk or have underlying conditions that put them at greater risk should they contract COVID-19. 
Then add all of the teachers who can afford to either not work or who have other employment options. 
Now, add in ALSDE's complete and utter joke of a "roadmap" for reopening — which only served to scare the living hell out of most school employees — and you've got a serious mess. 
"I know for a fact that eight of my teachers are probably not coming back and it could be as high as 12," a principal of a school in Montgomery told me. "There aren't people to fill those spots and we'll be fighting with every other school in this city and surrounding area for substitutes."
That same story is playing out all over the state. 
Because teachers are scared to death. And the biggest reason they're scared to death is because they haven't seen any sort of real, aggressive plan from anyone. 
Instead, the instructions appear to be: Do all of the things you were doing before, and then add in socially distancing your students, monitoring them for COVID symptoms and trying not to become sick yourself. Oh, and also maybe help with checking kids' temps and quarantining them, since 300 or so of our state's schools don't have nurses. 
Would you go back to work in that environment if you had any other choice? 
There is, however, a glimmer of hope. But only a glimmer. 
Gov. Kay Ivey has apparently taken a liking to the Safely Opening Schools (SOS) plan that I talked about a couple of weeks ago. That's the plan from the school nurses association, which is backed by a bipartisan group of lawmakers, that would use CARES Act funds to put a nurse in every school and also build a stand-alone first aid/quarantine area for every school. It would also provide on-site testing and equipment to check the temps of students at a variety of different points. 
Ivey has invited several lawmakers to speak about the plan to the state Board of Education during Tuesday's work session. 
APR has also learned that the SOS plan is one of several being considered by the White House to be part of its recommendations to schools across the country. 
That plan isn't perfect, and it doesn't address all of the problems that teachers, students and staff will face every day. But it does take some burdens off teachers, and could help prevent flare-ups and outright hot spots. 
And maybe, just maybe, it'll ease some of the very real, very understandable fears.